Address Book: Whether To Choose a Fridge Freezer to Match your Kitchen
When the concept of the above question was put to me, first thoughts were – yes I can see there is an argument on both sides to this. I like to mix things up a bit myself when it comes to home décor so am inclined to go for contrast in many situations. But on further consideration, and despite years spent honing this mismatched, imperfect, freeform kind of style in my home, I have to say my overriding answer to whether you should choose a fridge freezer to match your kitchen is yes, absolutely yes.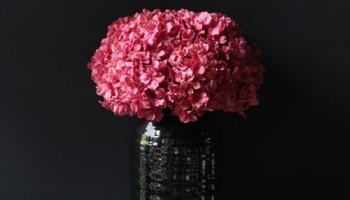 What do you think of my new display of beautiful tropical blooms? I'm in love with them. They came from Deptford Poundland and this stunning bouquet cost a fiver.