Trend alert – the tiny shelf
This is the bedroom of Marc Peridis from 19 Greek Street. Pink and cosy and very much what we'd all like a piece of. But that's not why it's here today.
It's here because of that tiny shelf.* That shelf that's doing nothing more than providing a platform for a big crystal. That shelf that I'm here to tell you is the Next Big Tiny Thing.
Marc Peridis appears to use his only for crystals.
*update, a discussion has ensued and we think that might be a straightforward bracket painted the same colour as the wall. AKA a cheap idea to steal.
But let that not put you off the idea – no offence to Marc, I'm just keeping in mind the chakra-sceptics in our readership. You could put on there whatever the heck you want. A pot, a postcard, a scented candle. Obviously a small plant.
Lets take a spin of some other tiny shelves.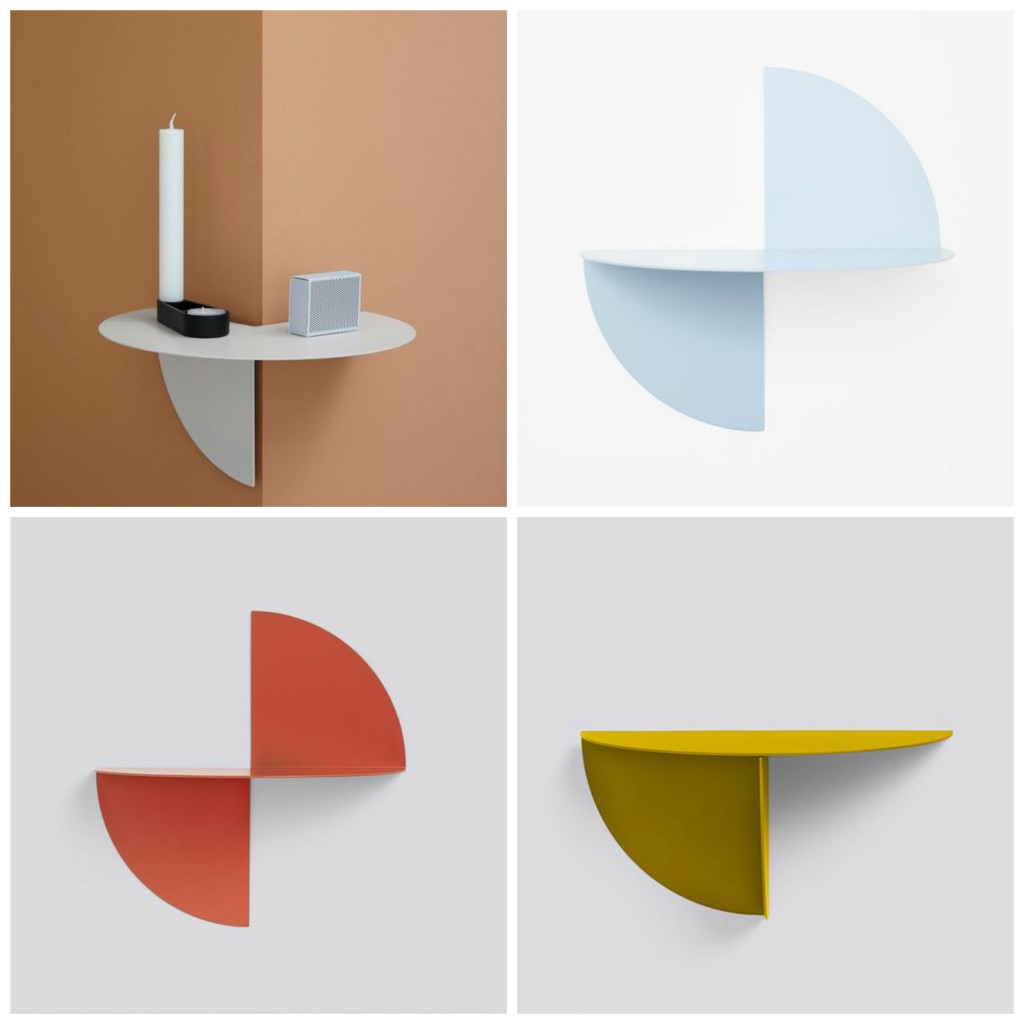 Hay are all over it with Pivot shelf, which has cleverly moving components so you can hang it a number of ways, even around corners.
This next one is called Axial and is by a company called AMB studio – it's a bit similar to the Hay one.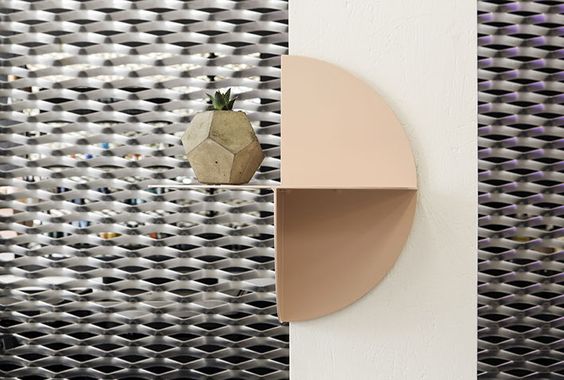 There's also an assortment of more linear options, like these handy slim looking things from Muuto which have a lip to stop your favourite wire face from falling off it.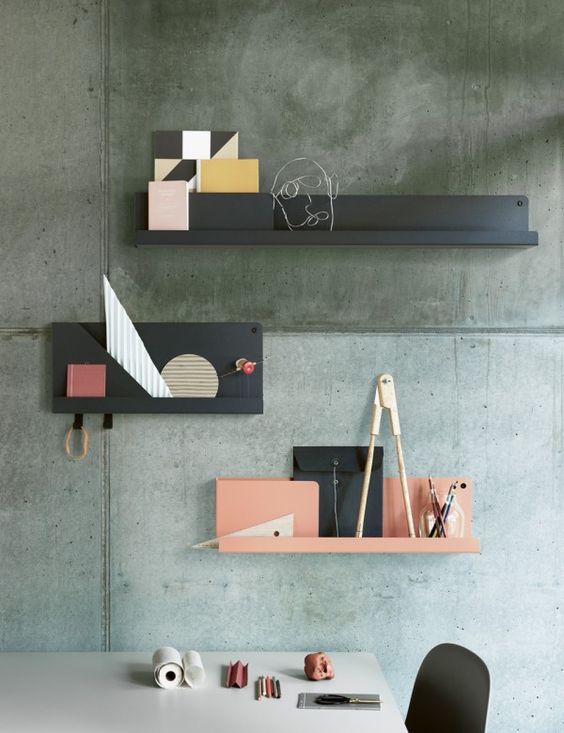 The ones I like best only have room for about one, two at best things on them. They fly in the face of that whole 'start a collection' bananas that has been the thing for years. I've never had enough staying power for one thing to achieve that idea dammit.