Light relief – the interiors of Murder She Wrote
Since a massive amount of distraction is now required to get through a day without exclaiming at the state of things – and because who doesn't love Angela Lansbury – here's new favourite Instagram phenomenon, Interiors of Murder She Wrote. Offered in the same-ish spirit as Every Outfit Sex and the City but without any emphasis on clothes, IOMSW brings together three other good things: power interiors from the 80s, Jessica Fletcher and – well ok not exactly good – murder. The latter is not too grisly if that makes you feel any better. See below death in a marble hot tub for more info (spot the big 80s television).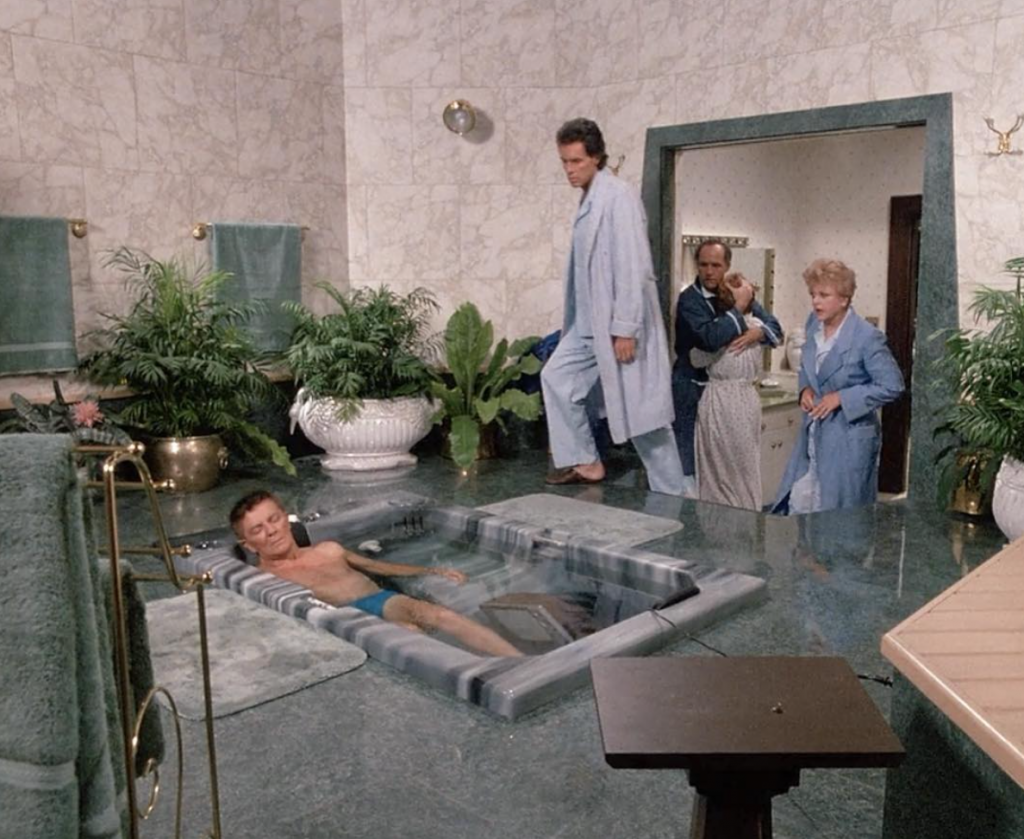 Not the only room to feature on-trend house plants, every photo in the account is hashtagged with a surprising savvy towards interiors trends, calling out what's hot and what's not. For instance…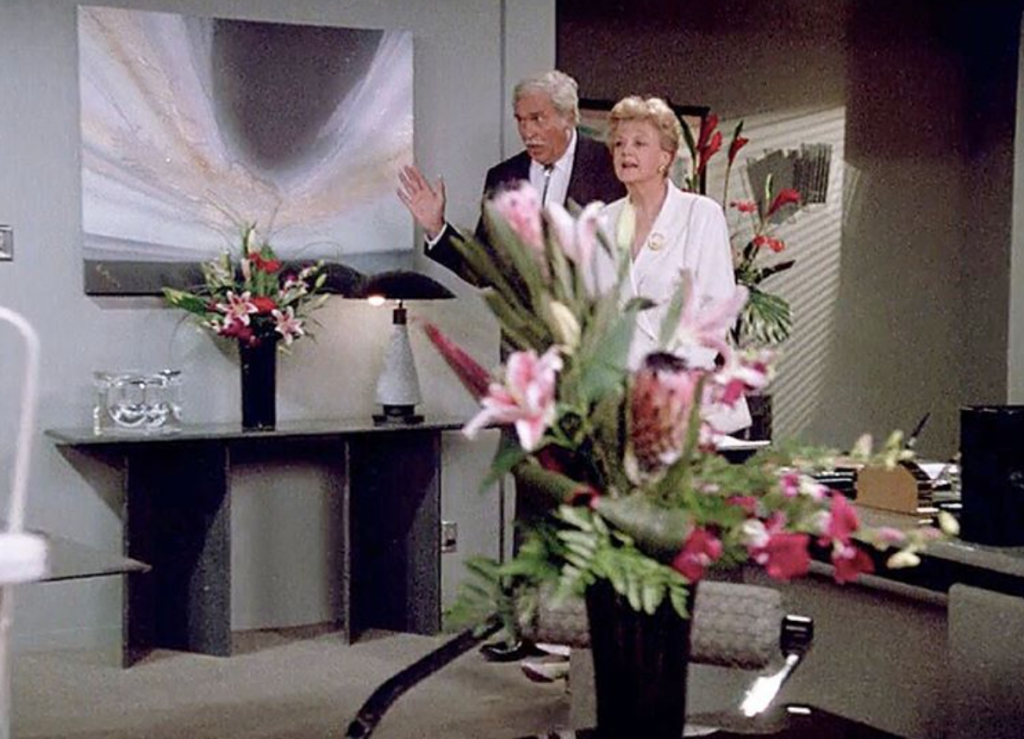 "Season 8: Episode 8 A Killing In Vegas: #somuchfloral#birdofparadise #anthrium #marble#blackmarble #blackvase #abstractpainting
#greywallsandcarpet #greige #chromechair#baughman #80soffice #80sinterior"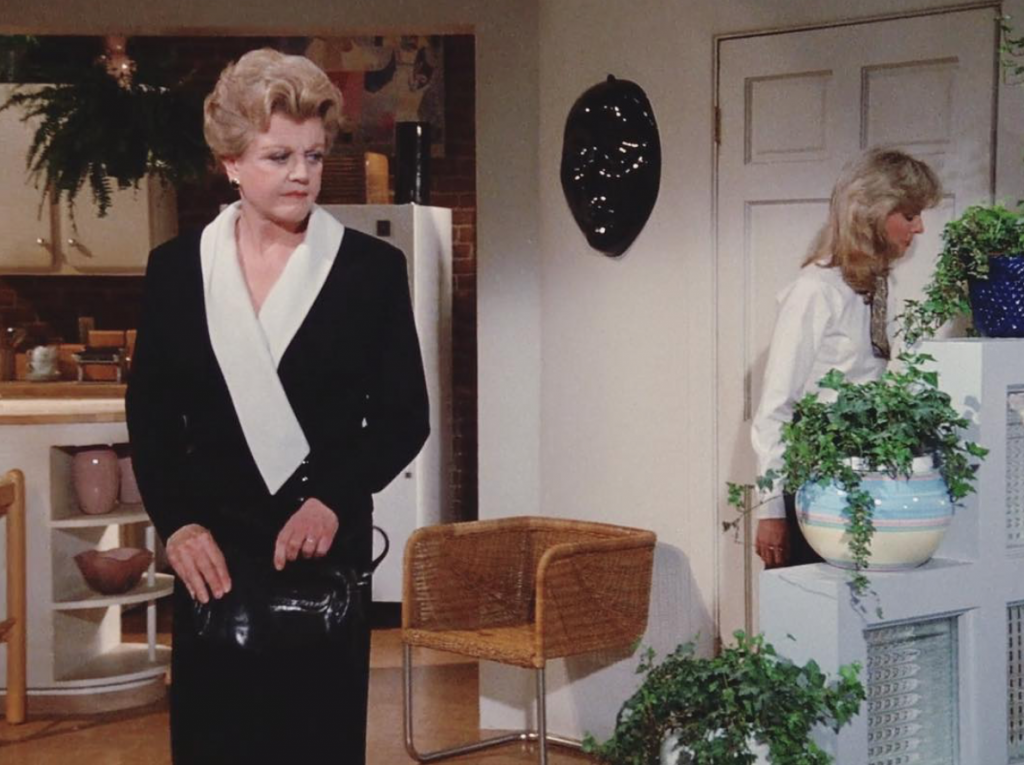 This one is all about the #wickerchair obviously, but they also give a shout out to #beigetones and – weirder – #porcelainbabyface.  Here's another angle from the same episode, showing off those #glassbricks.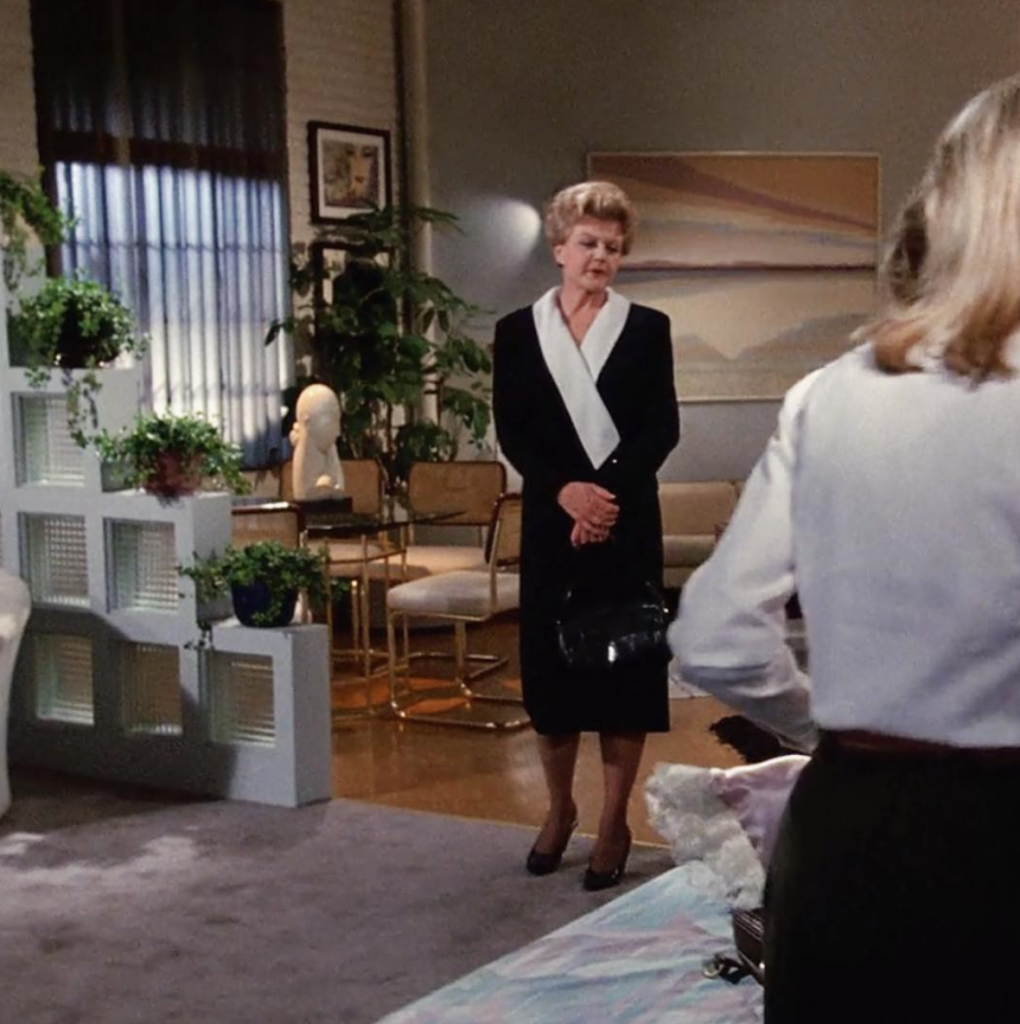 This last one shows just how not new pink and brass is. Curtain pelmets though? Yeh probably quite ripe for a comeback too.