This is going to be a 'hey I went on holiday' sort of a post so sorry about that if you've had it up to here with it on Facebook and Instagram during the summer. We spent a week on Sao Miguel the largest of Portugal's volcanic Azores islands, which are mid-way out into the Atlantic. It's a beautiful, verdant, tropical place although also hard to put your finger on as it's also completely different at every turn. At times it looks Alpine – both landscape wise and occasionally architecturally too – then the hundreds of blue hydrangeas dotted along the roads that snake through the island also bring a hint of British suburbia to proceedings. You can feel like you're in a rainforest one minute, pottering through one of Lisbon's streets the next and driving around it really reminded me of Mull.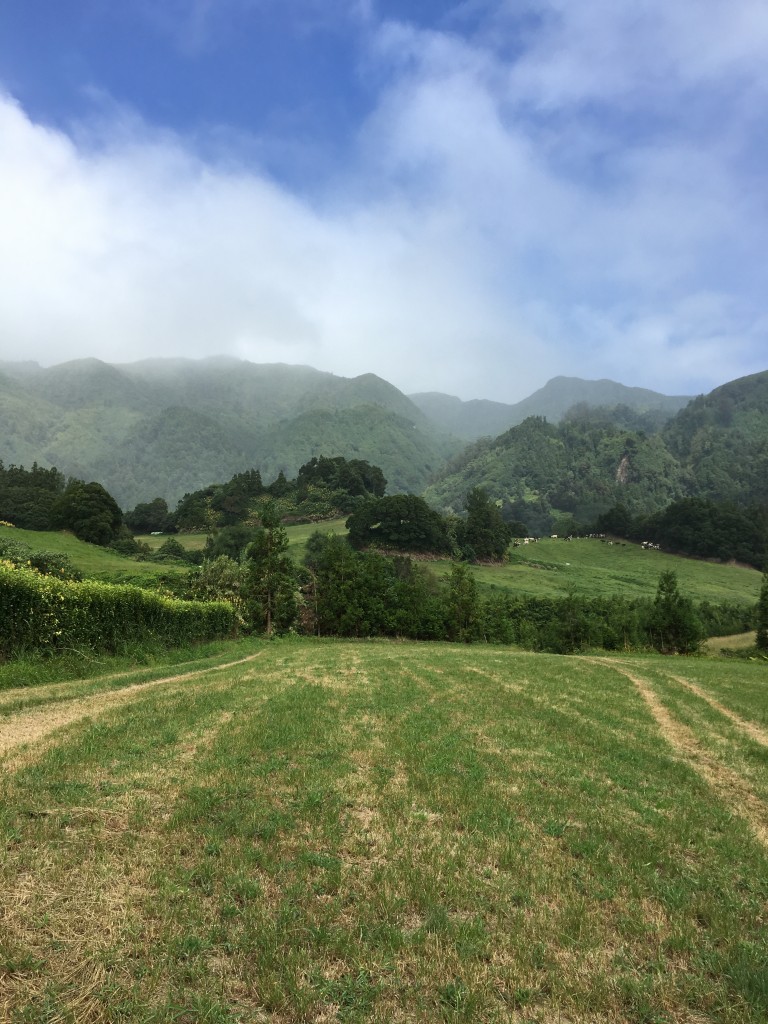 I thought I had planned a fairly typical beach holiday – and there are pretty (black-ish) beaches. But the hotel we were staying in turned out to be a wellness place higher up into the mountains than I'd appreciated – it was booked in a massive hurry not long before we went. The weather was very Mull there, in that there were moments when I wish I'd brought socks, followed by the sun bursting through reassuringly before giving way to heavy rain clouds again.
The hotel backs onto steaming geysers and draws water from here for its own naturally hot swimming pool, so any colder moments hardly mattered as we just went for a soothing dip. But we realised we needed to hire a car to see the island's various volcanic lakes and to get to those beaches for a more seasonally appropriate swim in the sea.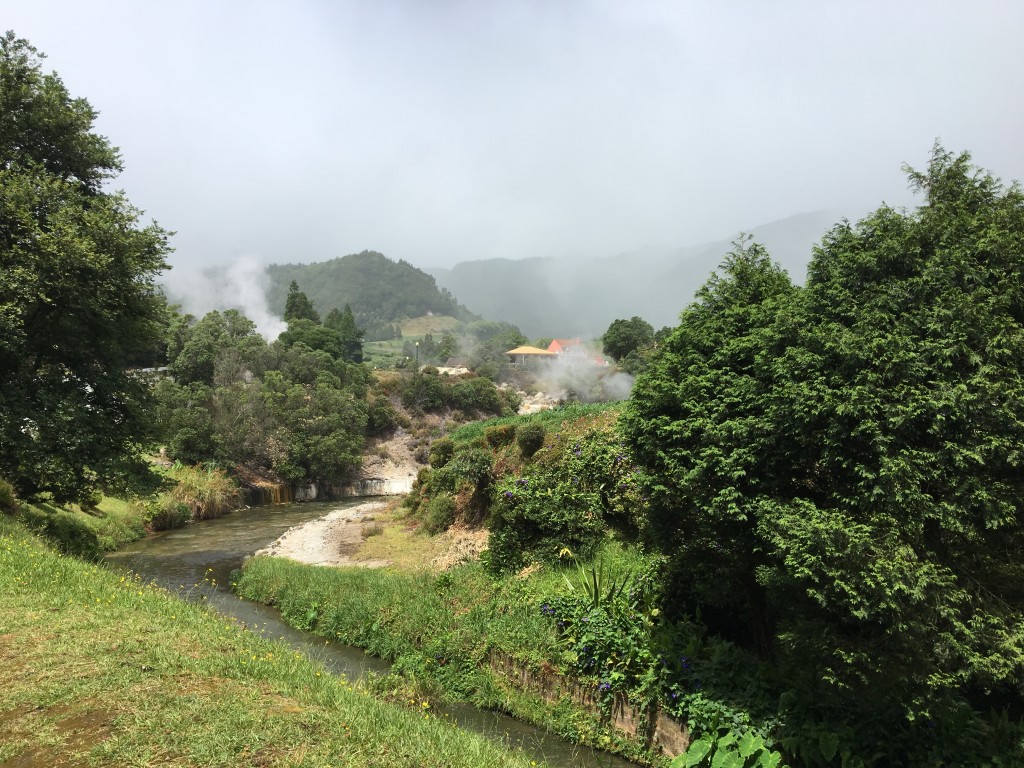 There were cute bus stops and crumbling doer-upper town houses in the island's capital Ponta Delgado, which was about an hour's drive from us. In between, the asoundingly tantalising volcanic lakes that you weren't allowed to swim in, each one a different colour to the last.
Our hotel's neighbourhood had at its heart a botanical gardens with a naturally hot pool in a grim brown that was absolutely full of people like us lazing around in it while the rain fell on our heads. I still can't get my head around it all, so here's a photo stream to try to explain.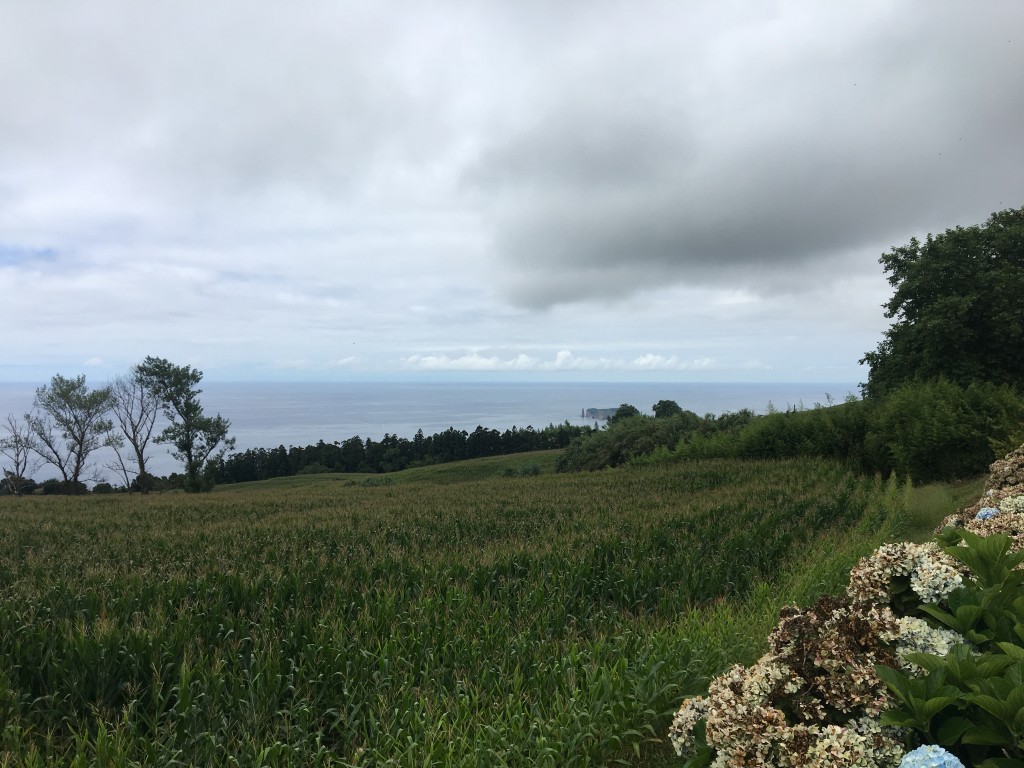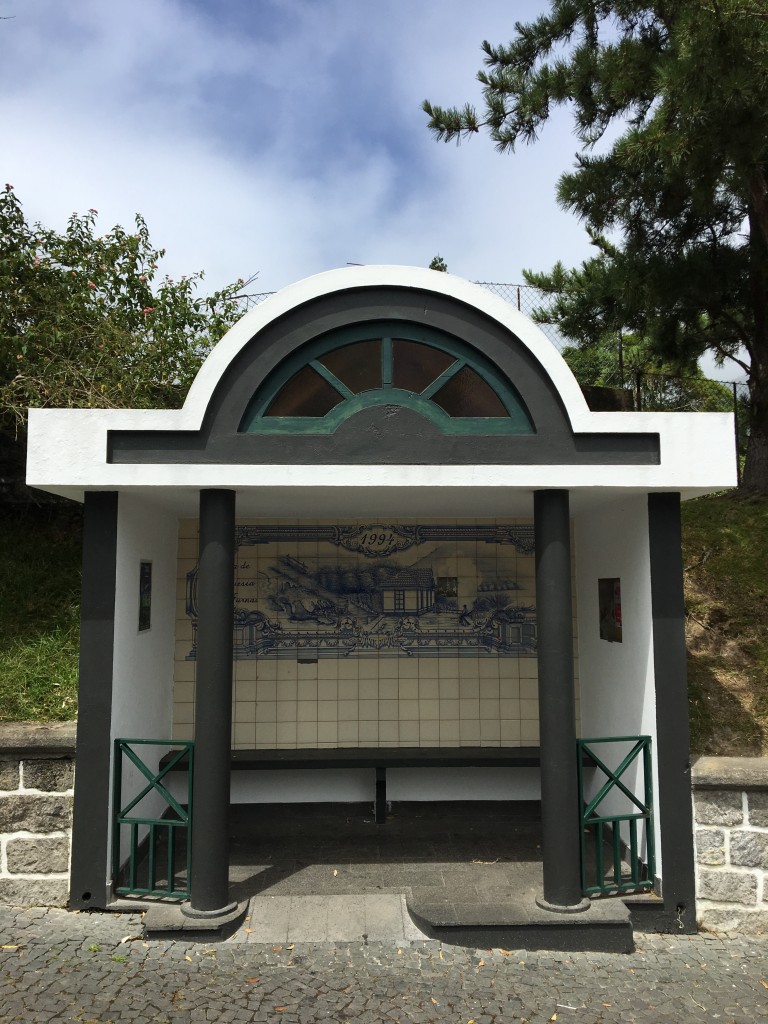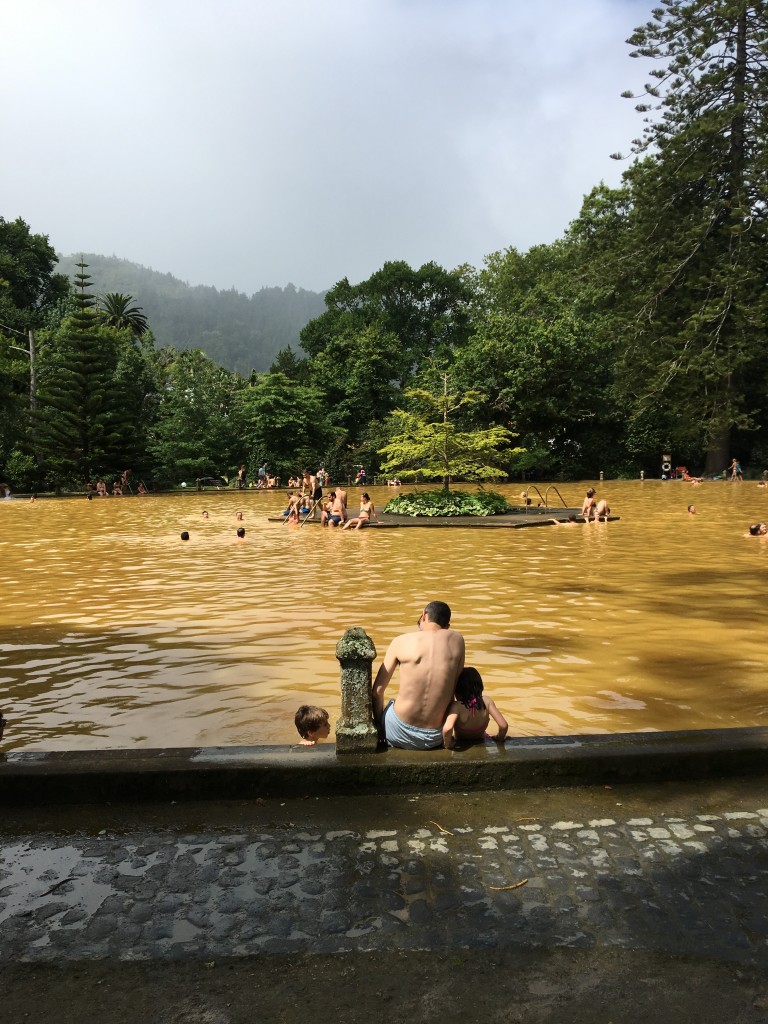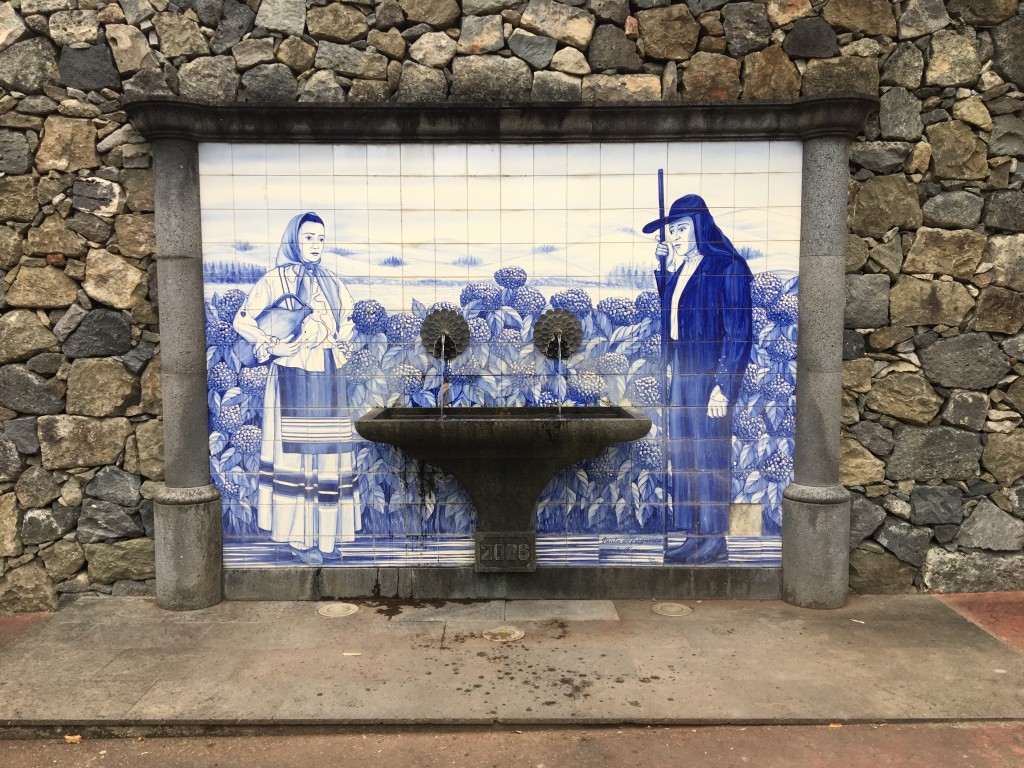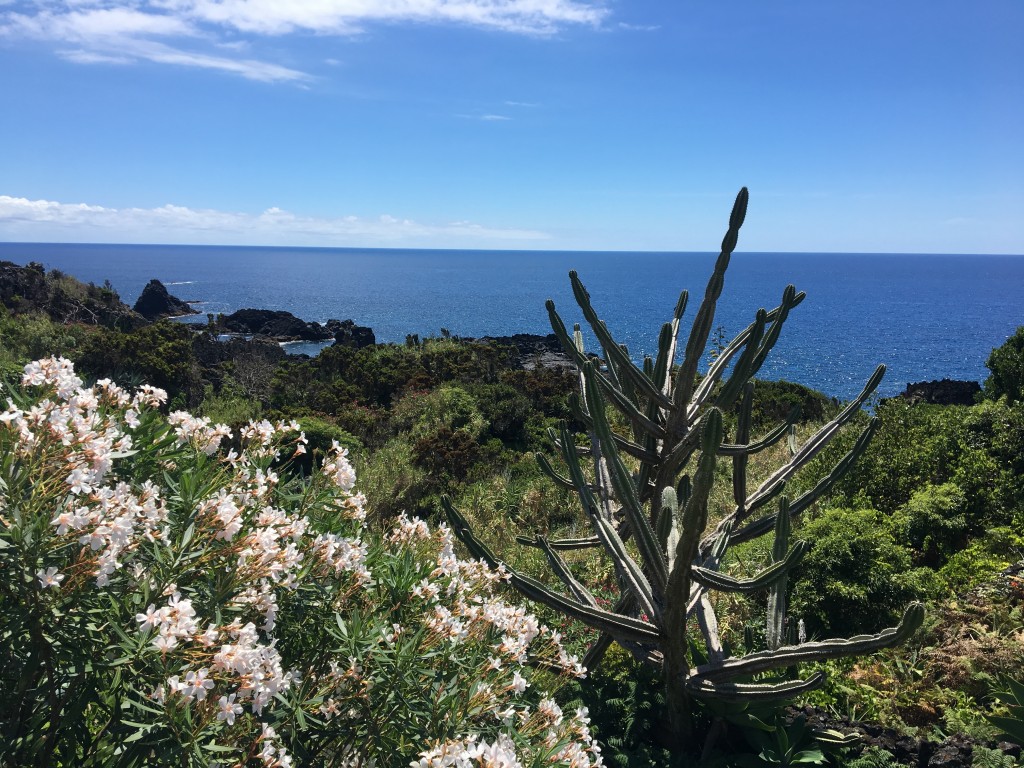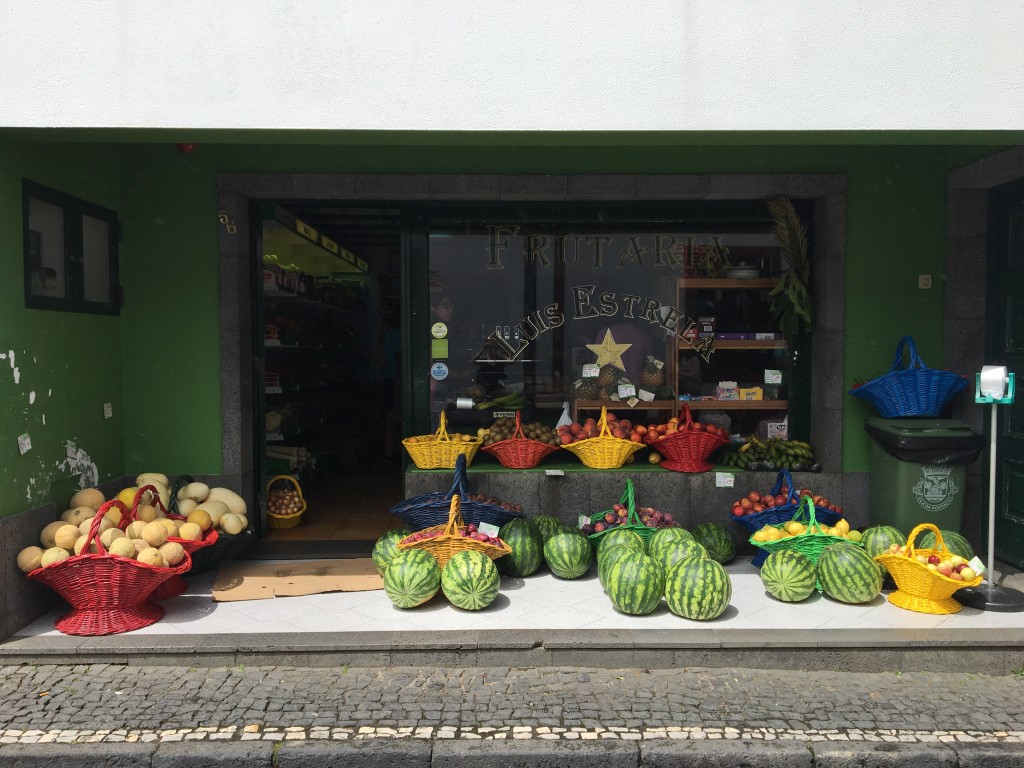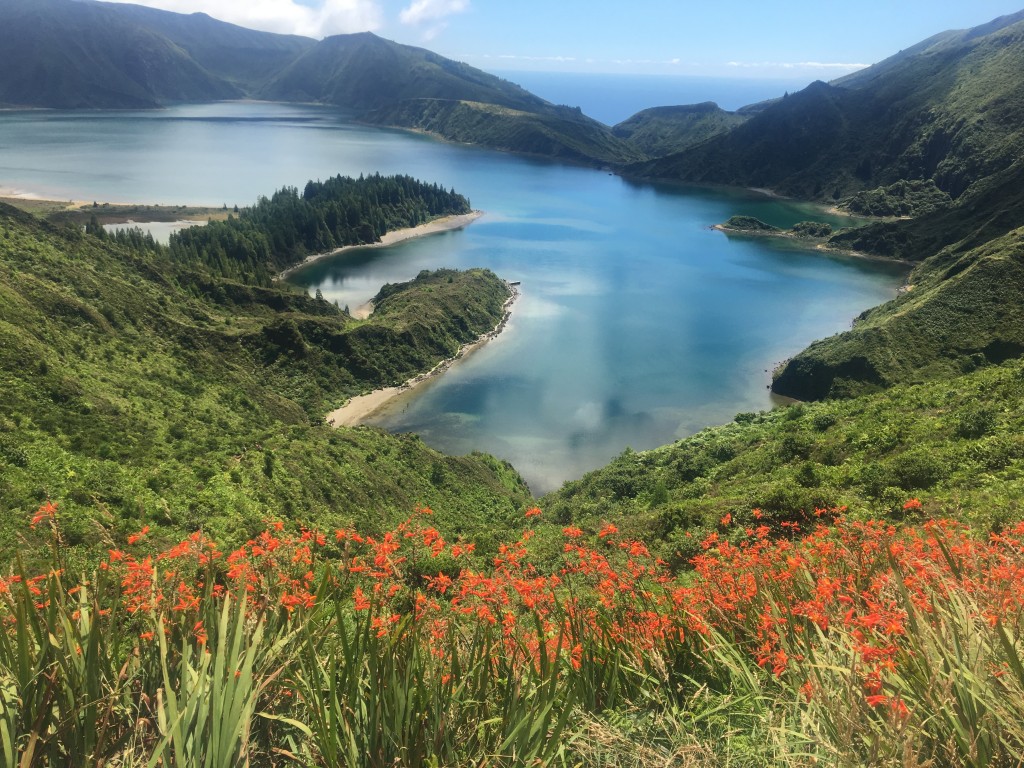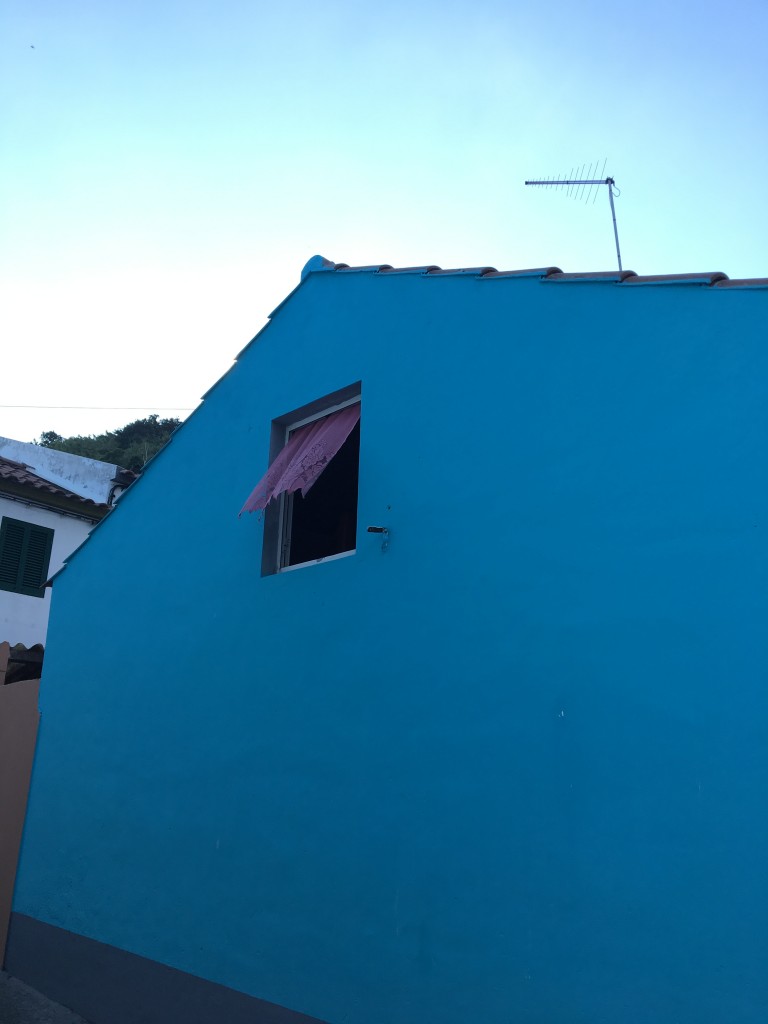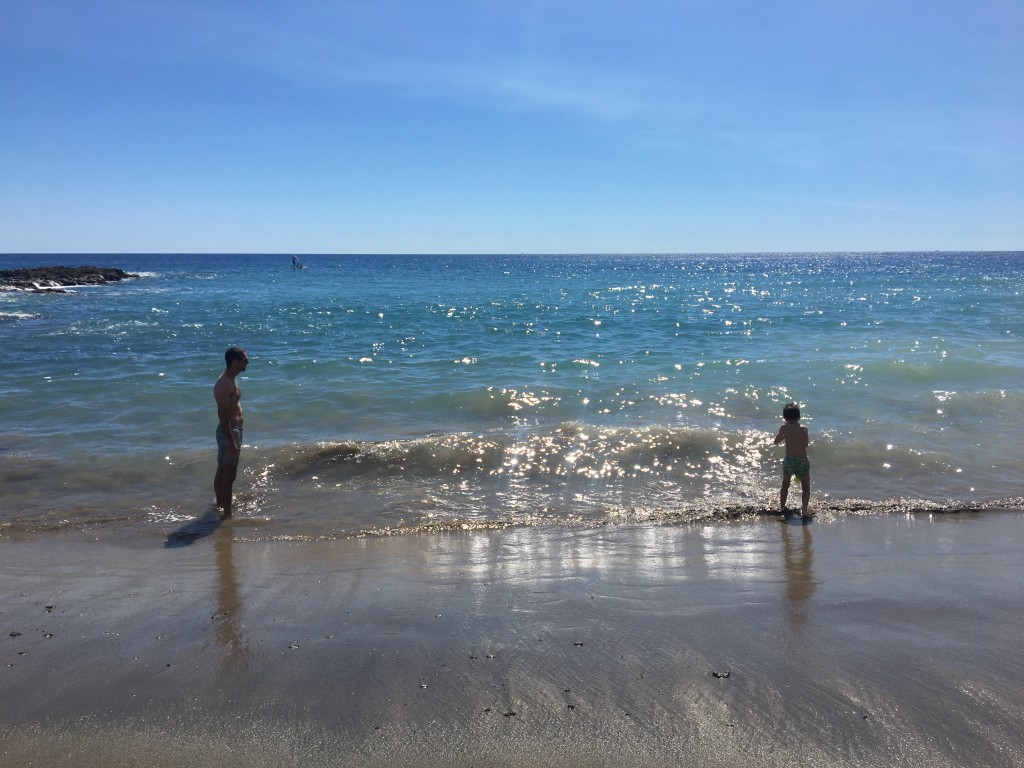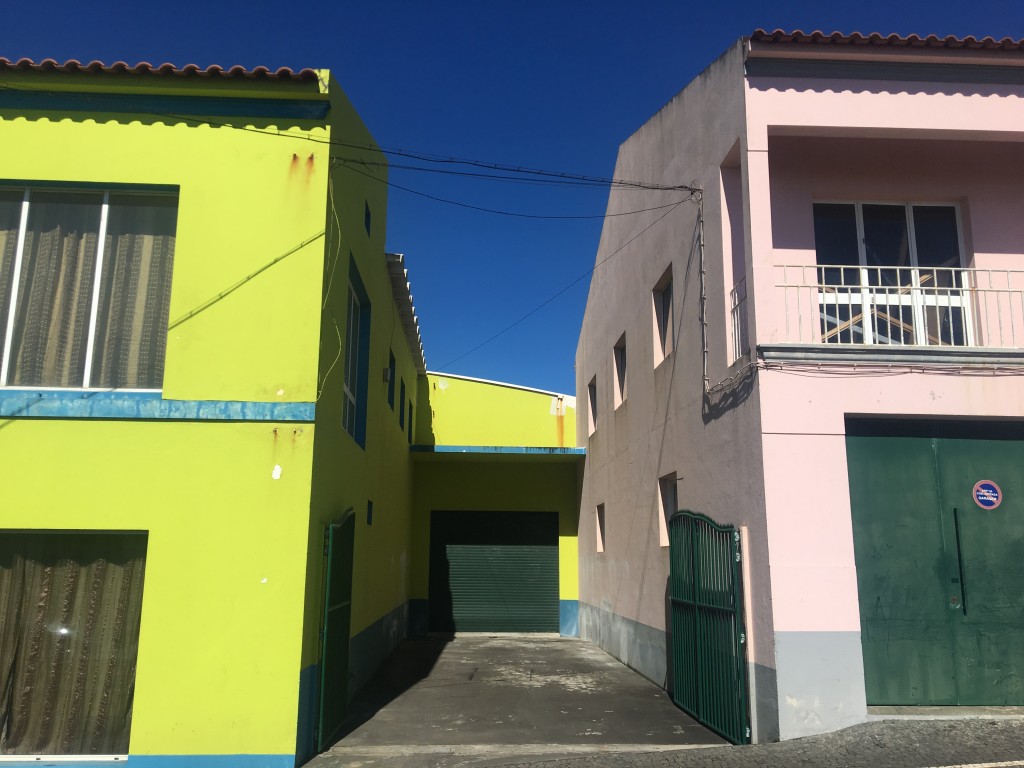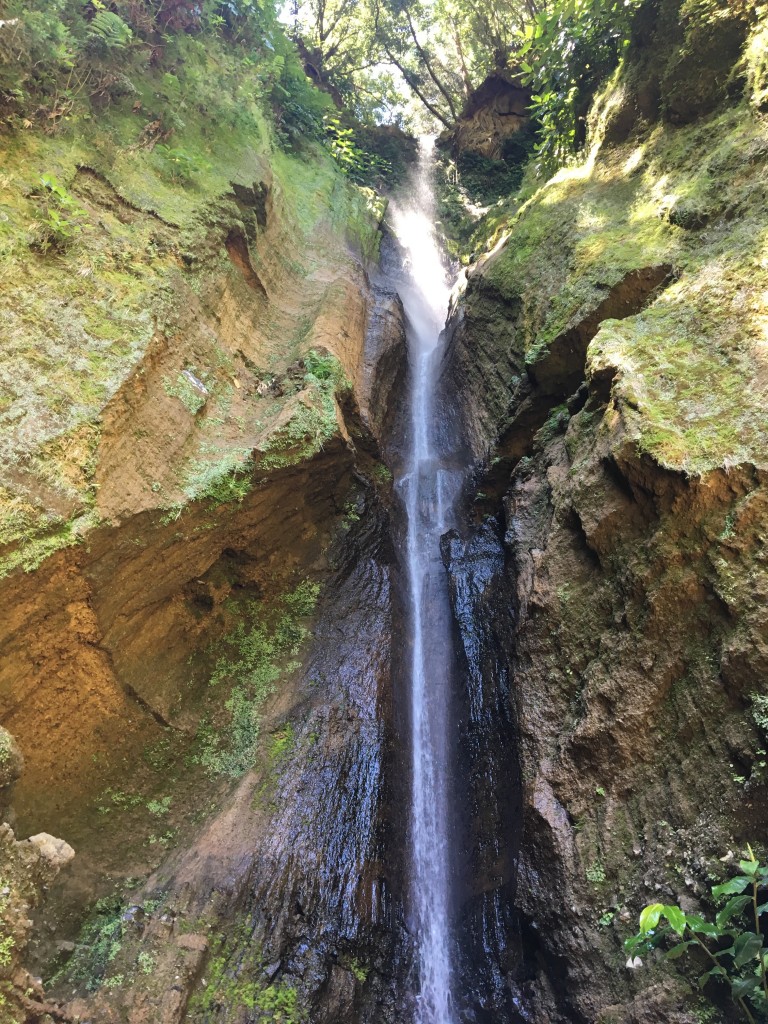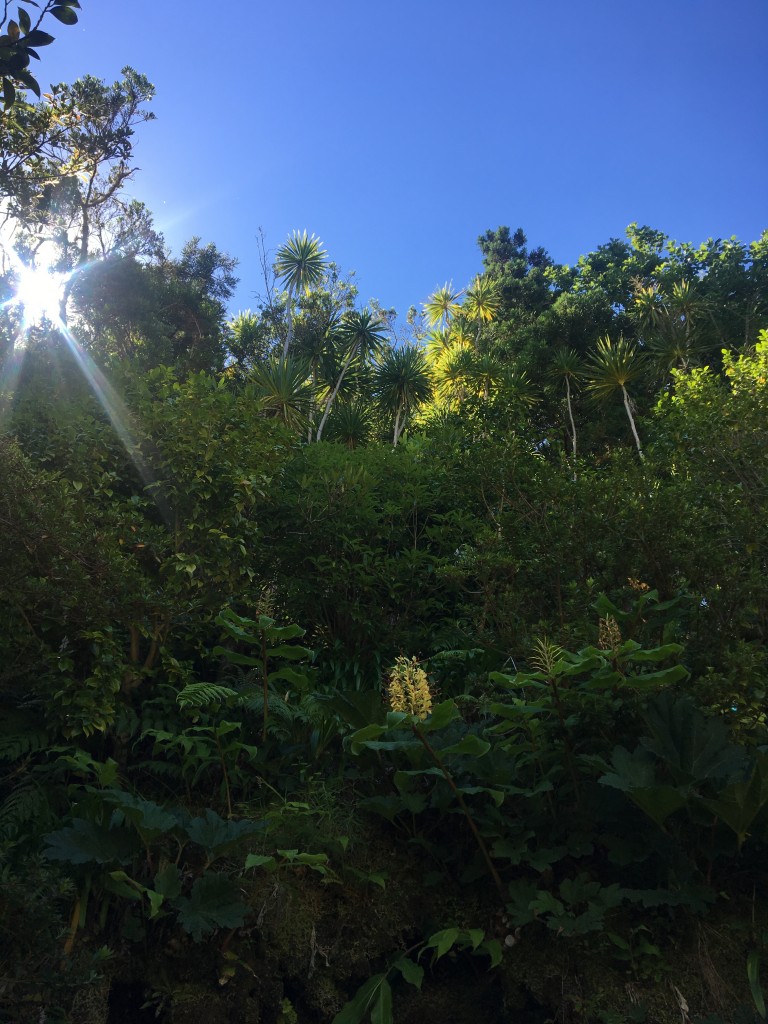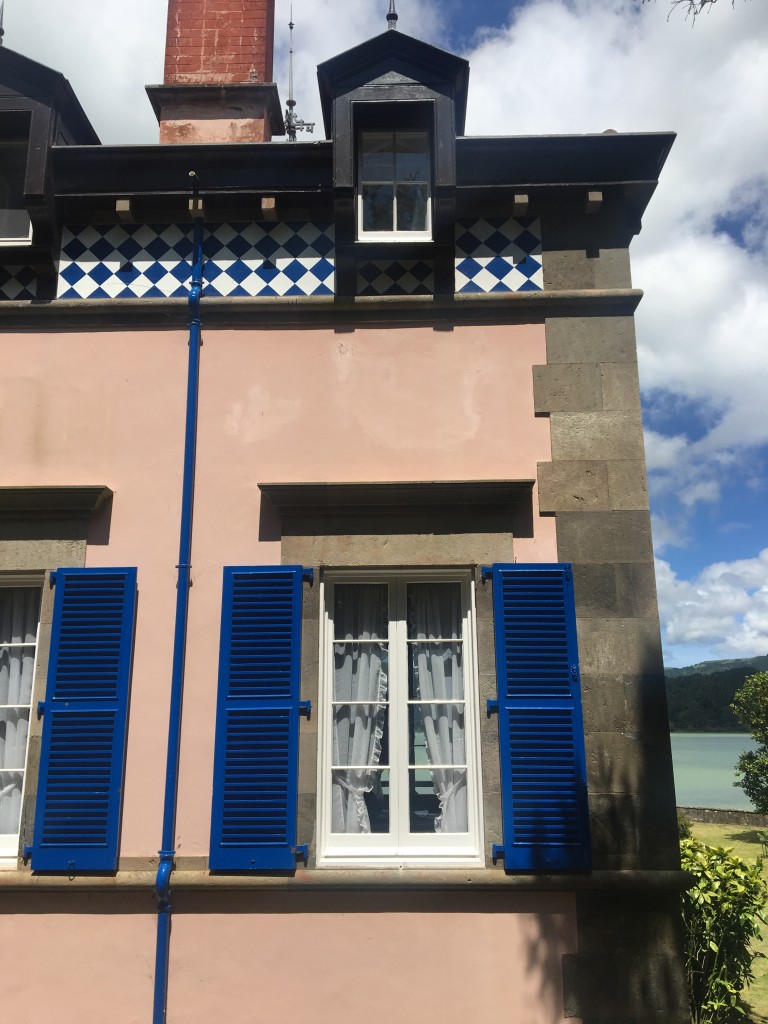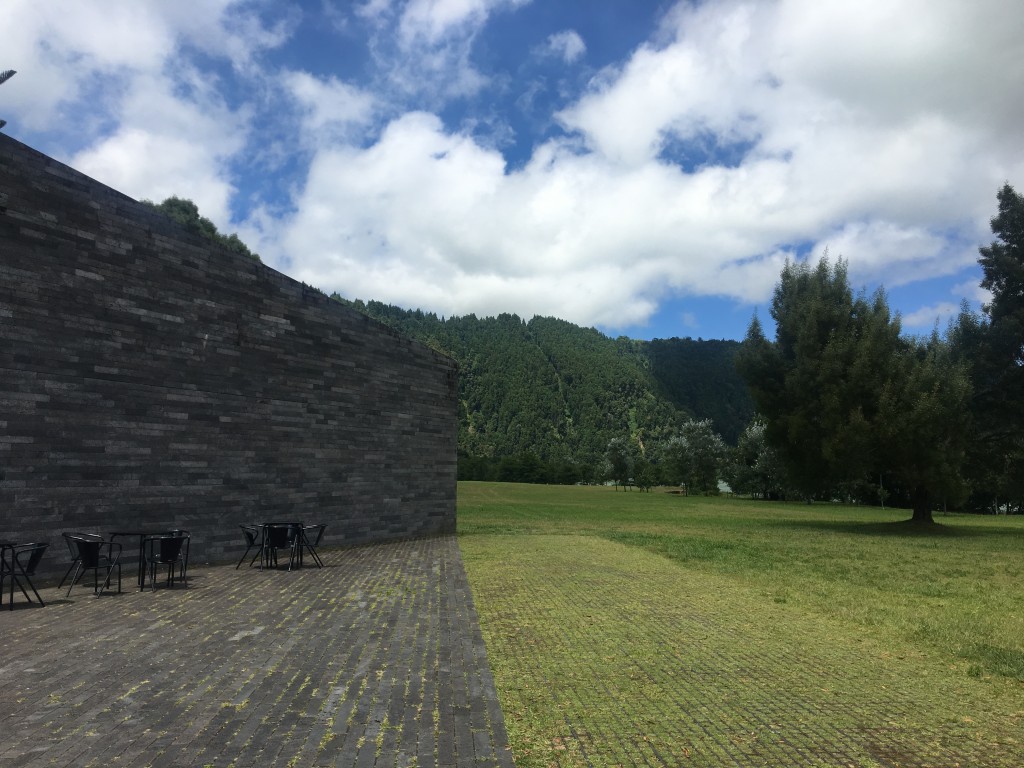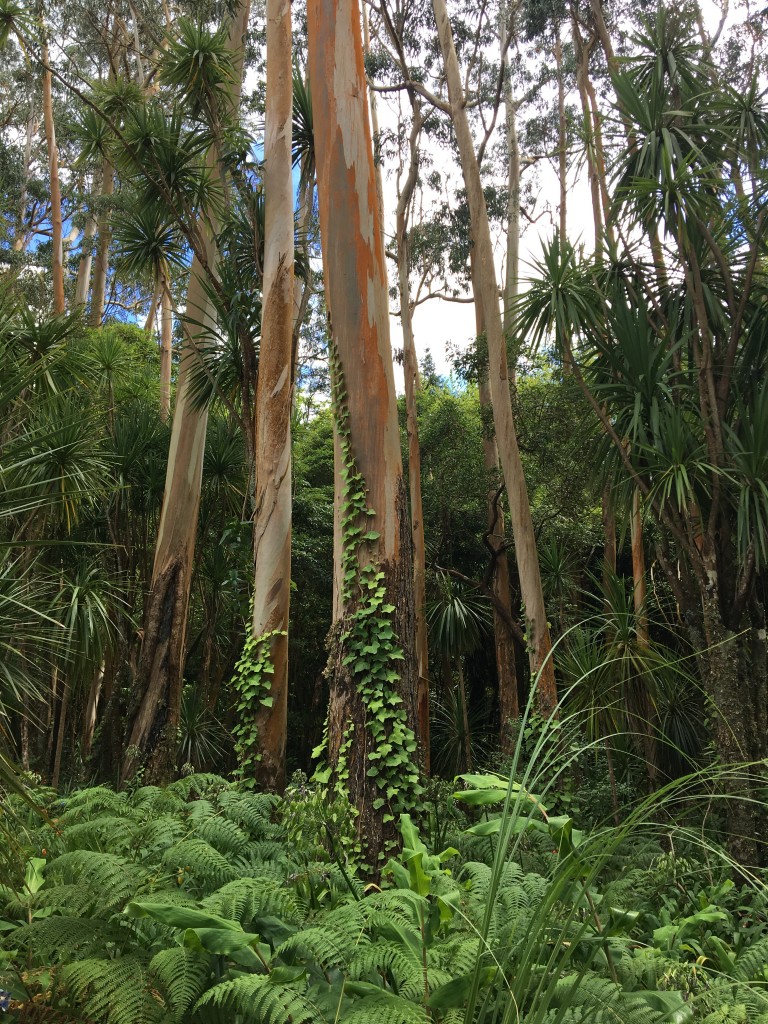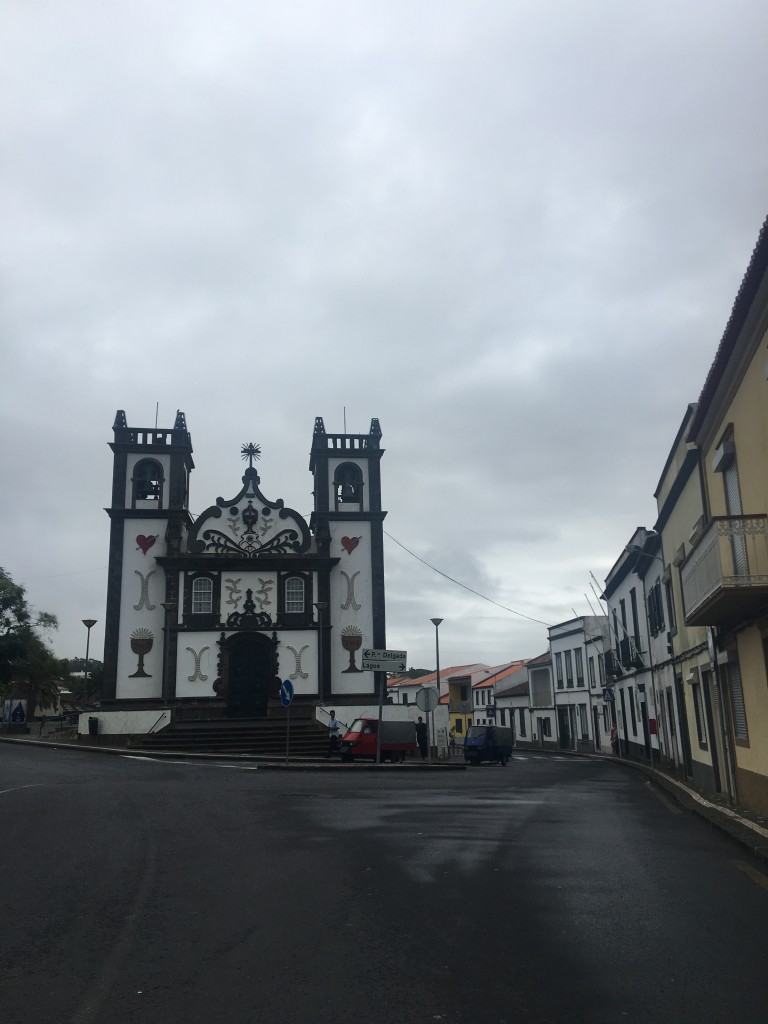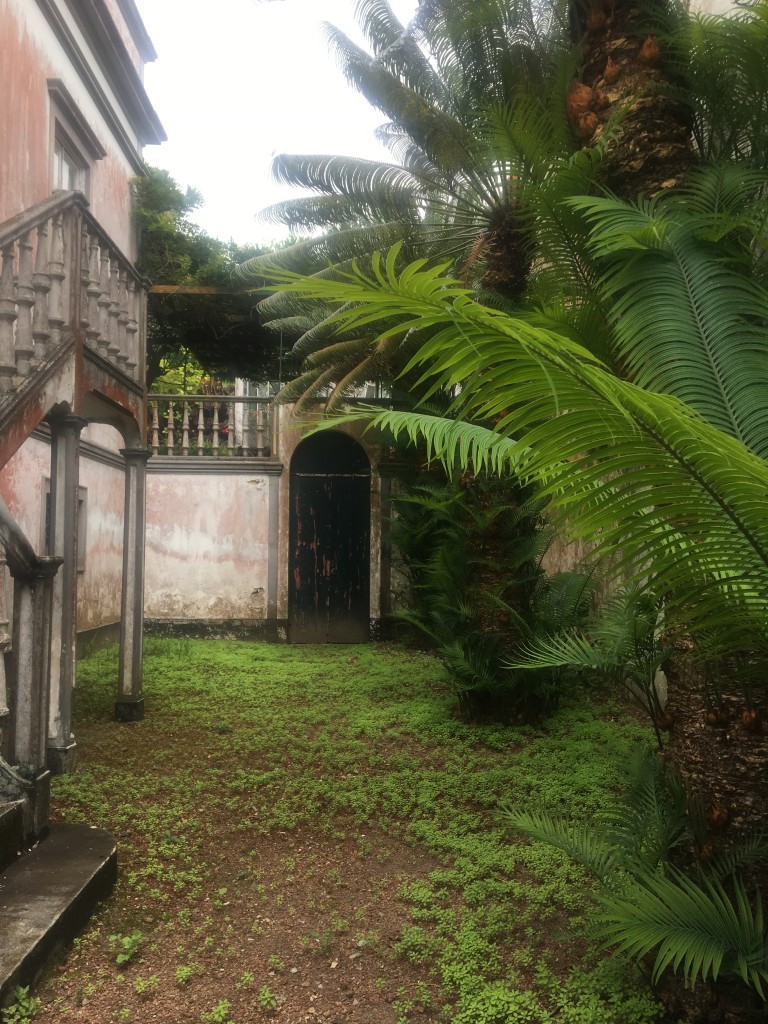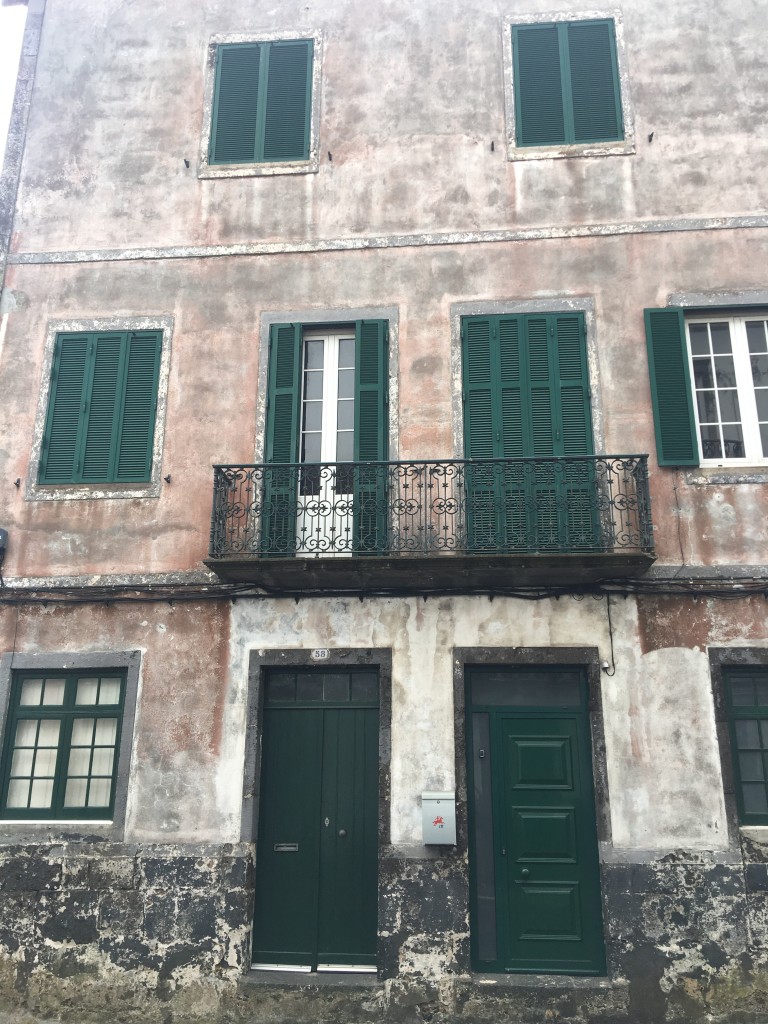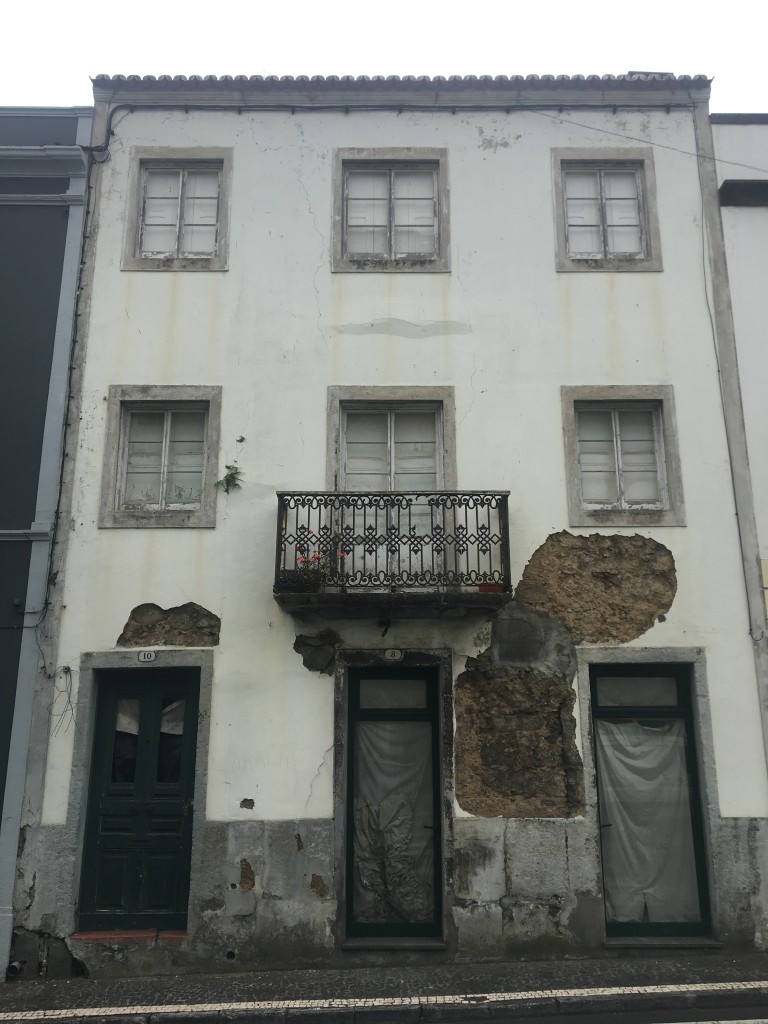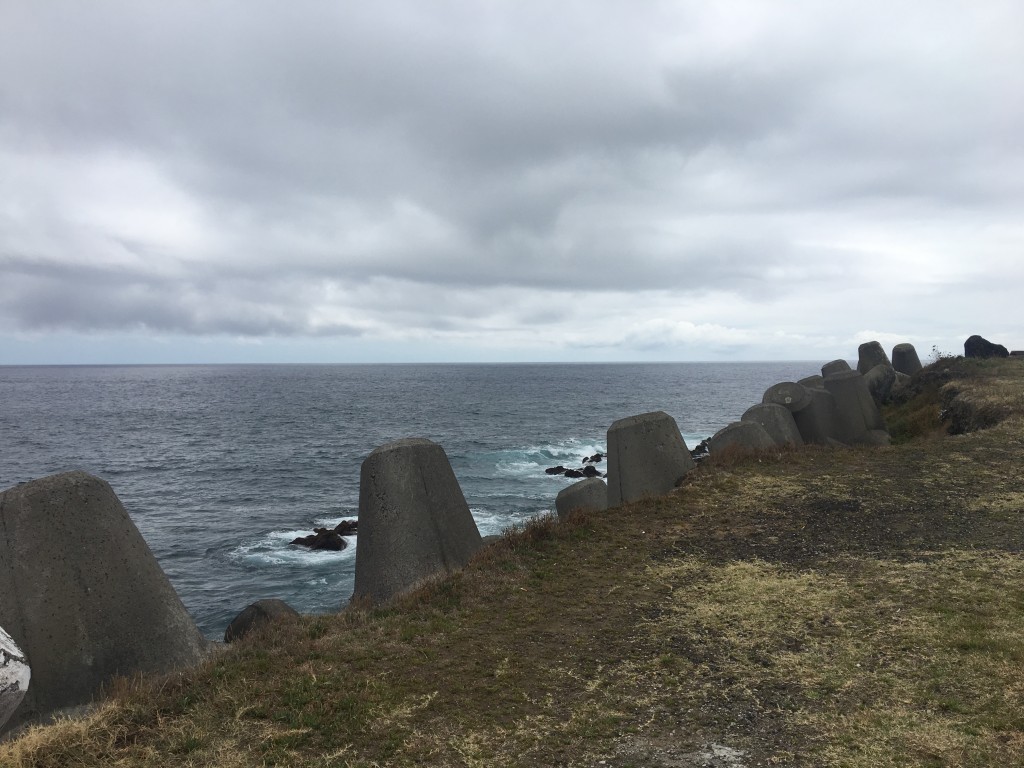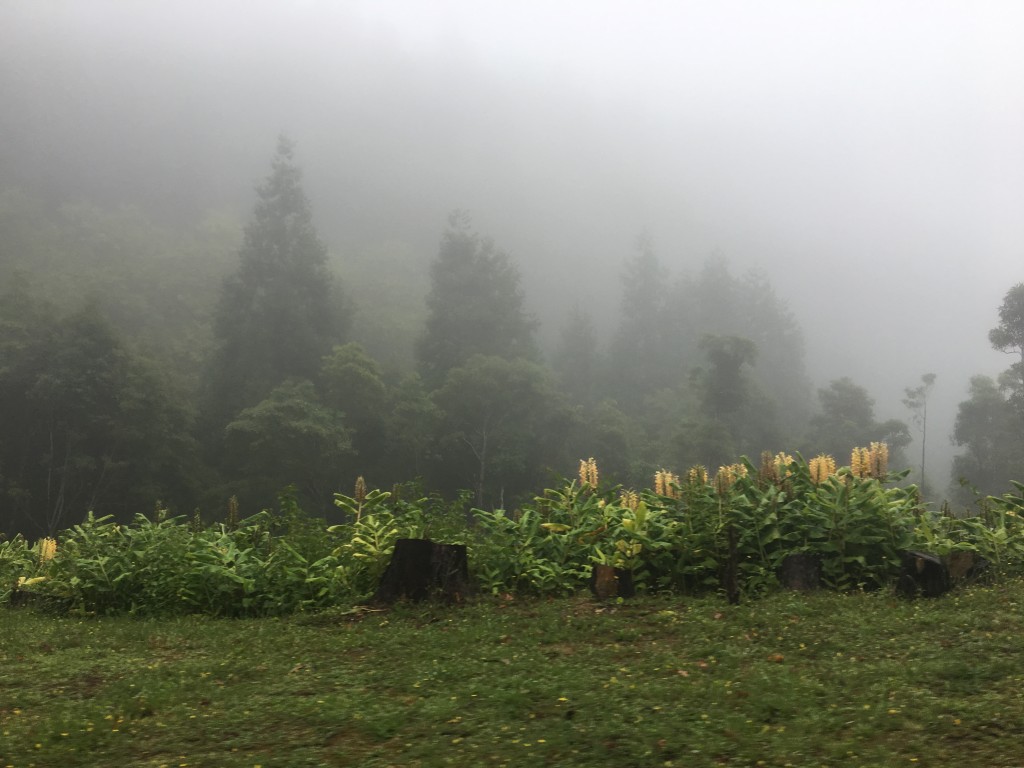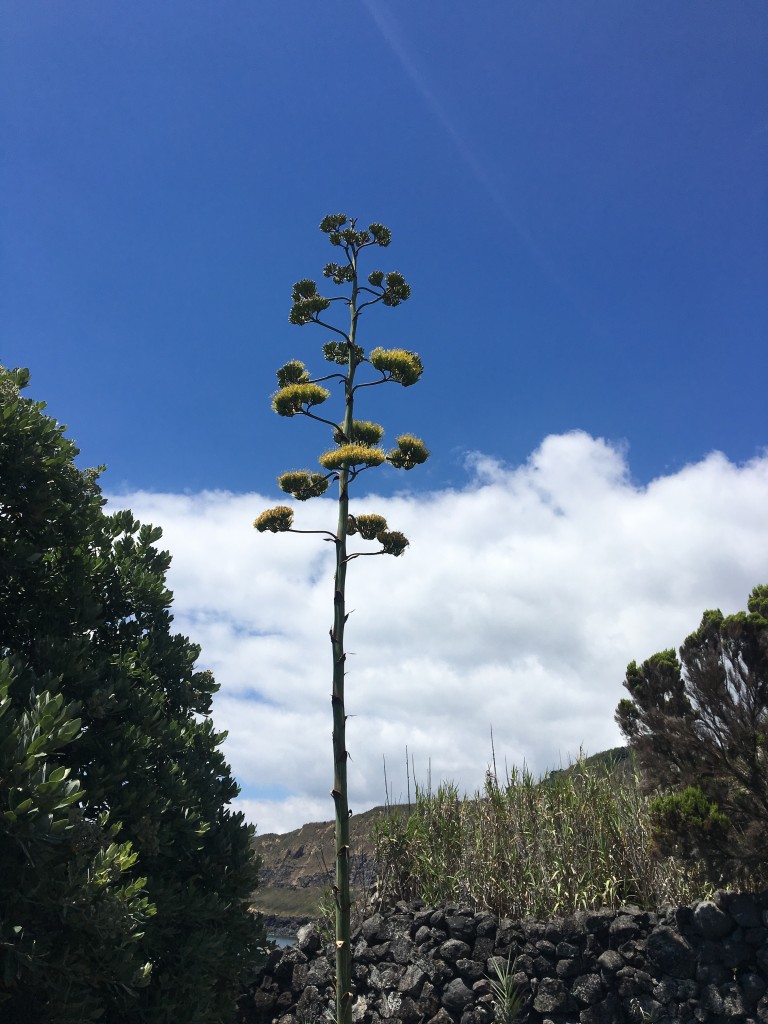 For all its changeable nature the Azores are obviously very distinctive because when I came back home I flicked through the latest World of Interiors to a fabric shoot which – before I'd even read it – I knew had been shot there. I have to say it made me feel very fashion forward – think it's in the September issue if you fancy checking it out.