Trend or travesty? Built-in seats
Straight up I'm going in with trend. Hey hello, after a short break of a year-and-a-half, it occurred to me to blog. Are blogs still going? I'm a born again interior designer, so I'm not totally sure. Ros is away writing novels. I wouldn't say we're above all this now, but….I'm kidding. To be honest we both went into a shocked silence after, you know, the world.
Anyway, built-in lounge seats. That's my comeback topic. There's one in my Scottish project, which I mentioned way back when. It's part of a sunken living room, which I'll show you at the end of this ramble. Built-in seats have become something of an obsession for me generally though. Even this one…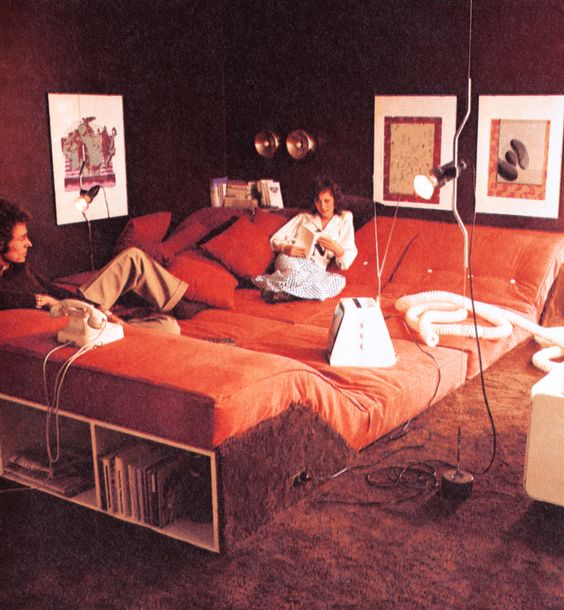 A sort of 1970s, room-filling, carpet-bed, orgy-enabling affair. Also, a great place to practice your forward rolls.
I can't get anyone in my family behind that scale of built-in piece (not even me), but it does sum up one of the motivations behind having one, which is to avoid buying a sofa. Here's some of the tamer images I've been hoarding to inspire my own design. Beginning with the only one I've actually sat on.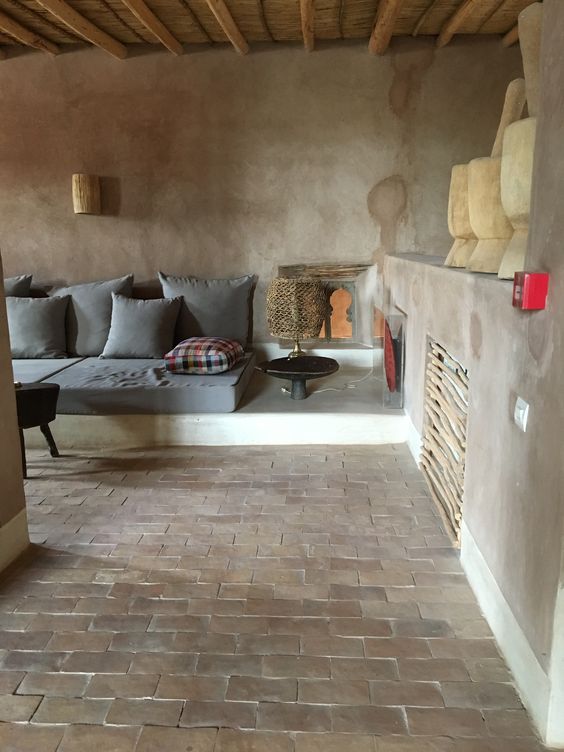 This is in the Berber Lodge in Morocco and it might look a bit uptight and uncomfy but with a depth that equals the height of my seven-year-old plus one of my feet – who takes a tape measure on holiday? – it is in fact an amazingly slouchy bed-ish seat, perfect for reading your book on.
The next one, of Georgia O'Keefe in her house, is probably not gonna sell you on the idea of comfort because she's not looking totally chill.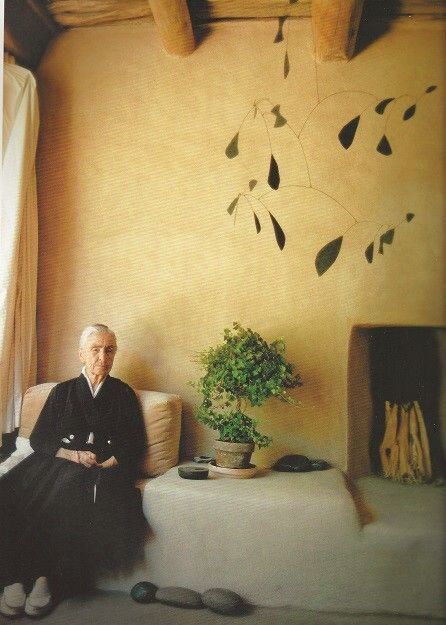 But you can imagine it hugging around you comfortably if you're her exact size. The built-in coffee table next to it is also really handy.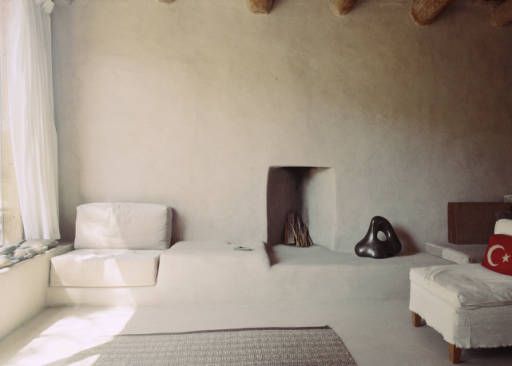 The next few are by Italian designer Gae Aulenti.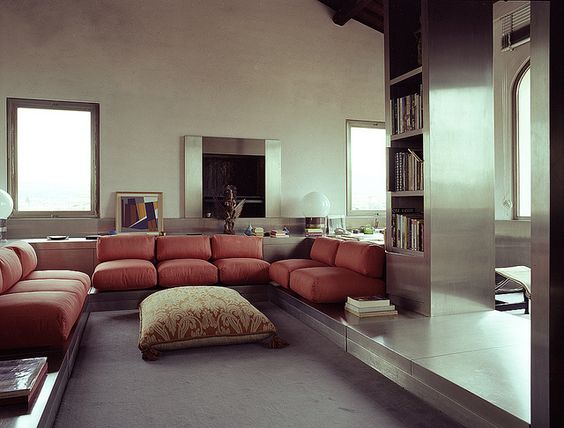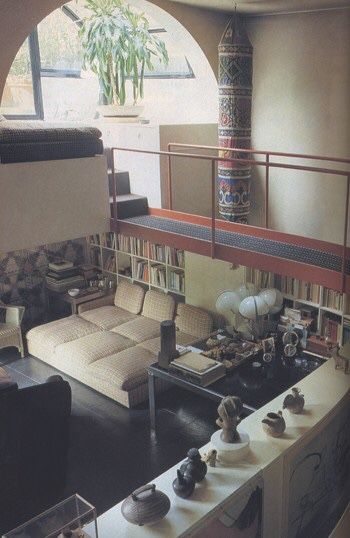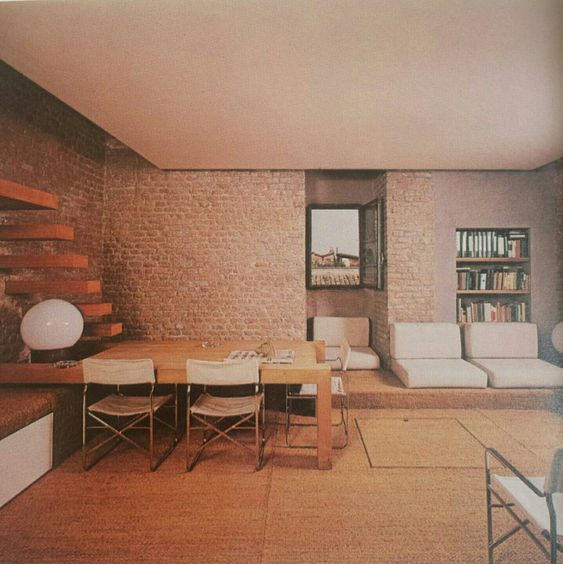 And the rest are a random bag from Pinterest – all images from there, except for the Berber Lodge and the last pic, which are both my own.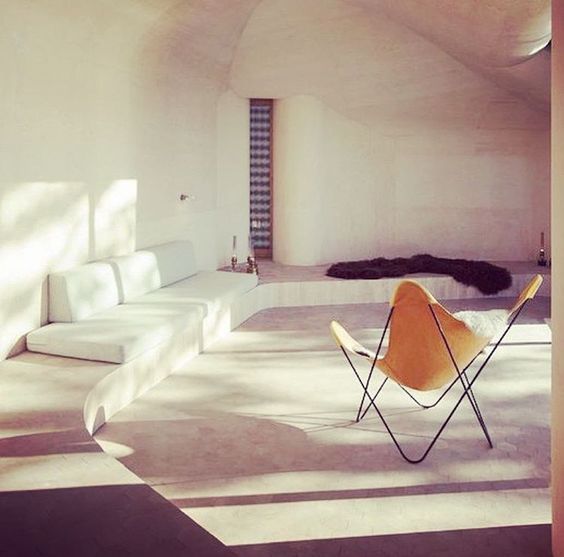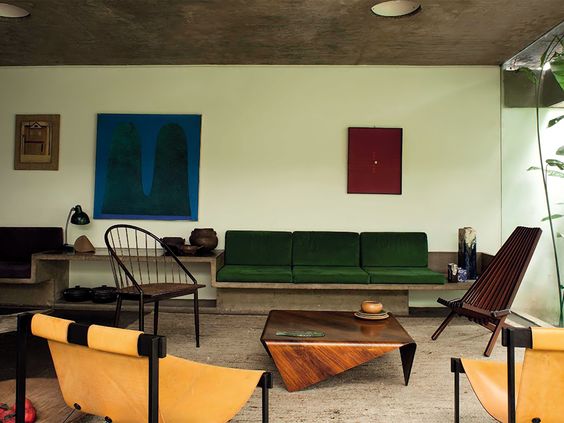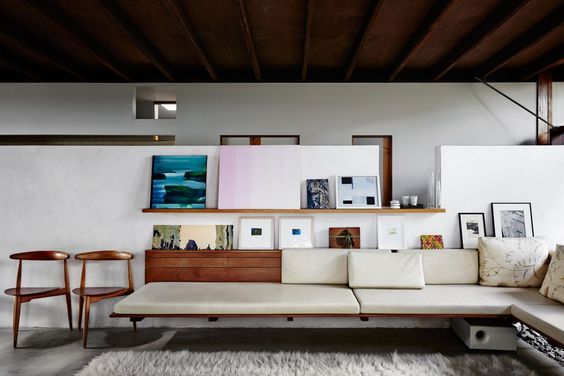 And finally to the one I designed…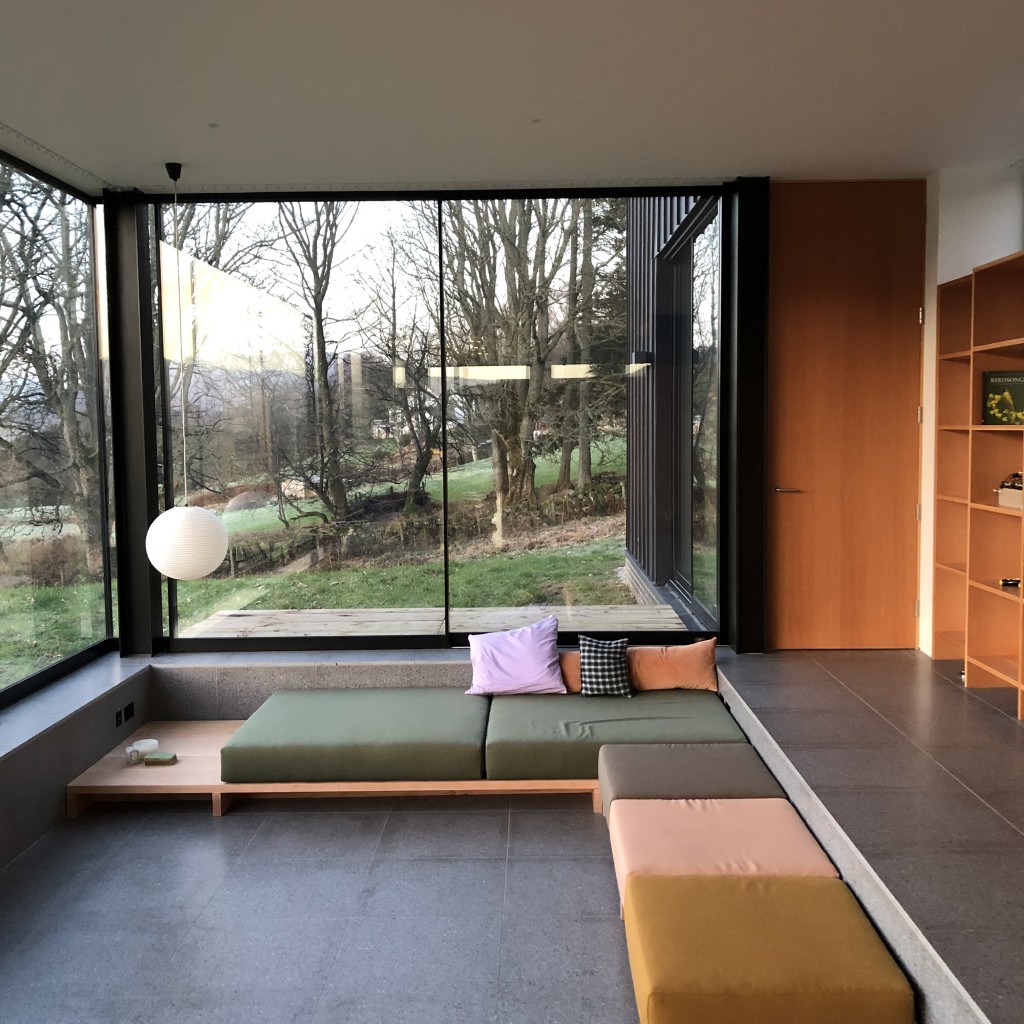 I commissioned a really nice carpenter to make the base and then an upholsterer for the seats – he's still to make the seat backs, which will colour-match the bases and supersede the floor above slightly. If you want to see the house as it nears towards completion, I'm oversharing it Instagram. Otherwise, maybe see you here again sometime.