Yes, this is two cat posts in a row… deal with it.
My friend sent me a link to an American site that sells tipis, yeah, for like, cats, right? Sounds awful? The thing is I really like them, and I'm sorely tempted. Check it.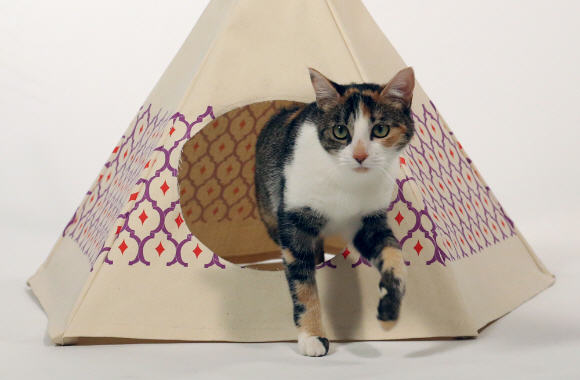 There is never anything aesthetically nice to buy for your cat, and I find the prints on these charming. Plus remembering the winter the cat spent in a cardboard box on which I'd marker-penned a fort makes me certain this cat hang-out would get a lot of use.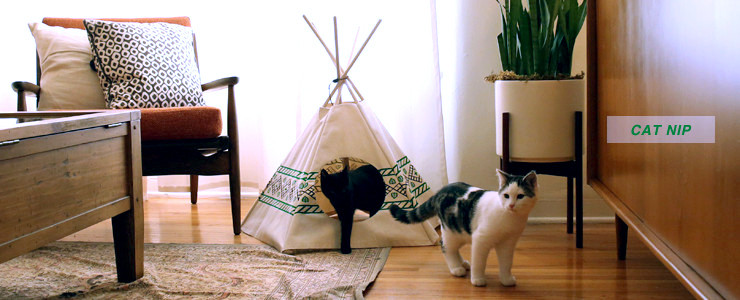 The company has shot their tipis in immaculately hipsterish settings. Check the mid-century modern furniture and perfectly runkled rug.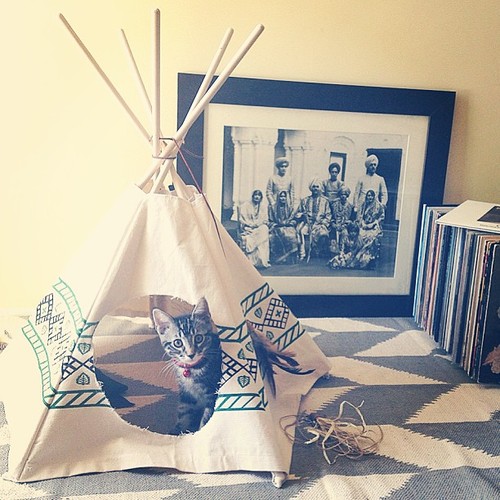 Their blog has lots of images from customers of their own tipis, and this particular one below is just crying out for a FYNCT-style caption.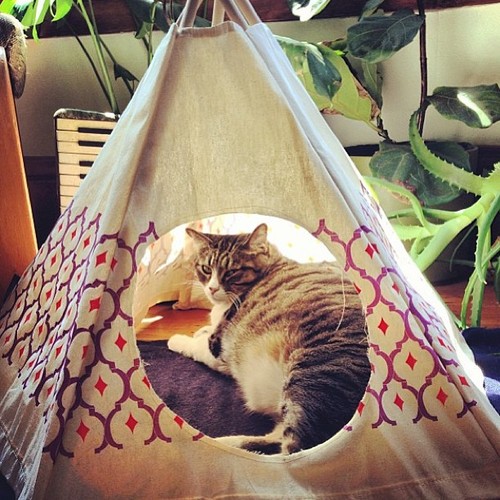 Fuck your succulents, your vintage accordian and your cat tipi.