A short history of the city beach
There were two things that blew my mind when I visited my old school friend in Paris years and years ago: Her tiny perfect rented flat, filled as it was with flea market furniture. And, the discovery of the city beach…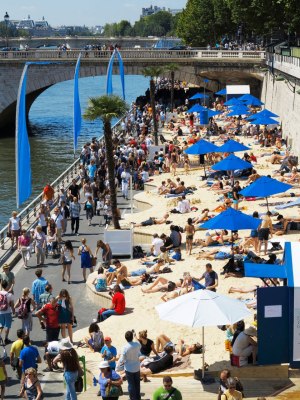 I read that 5,000 tons of sand is transported by barge from Normandy to make the annual Paris Plages. The scheme started in2002 and although you're not allowed to swim in the Seine, there is a floating swimming pool, free concerts, go carts and even tango lessons.
Berlin was  supposedly the first city to copy Paris, creating its city beach along the Spree.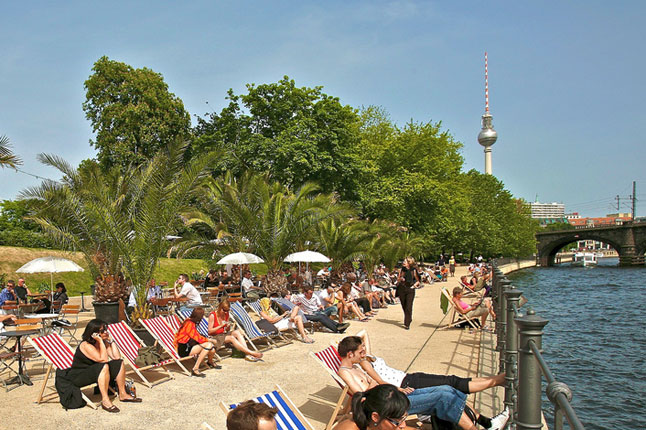 Then we got into it in the UK in Edinburgh, Bristol and Cardiff among other places. Nottingham's looks pretty good.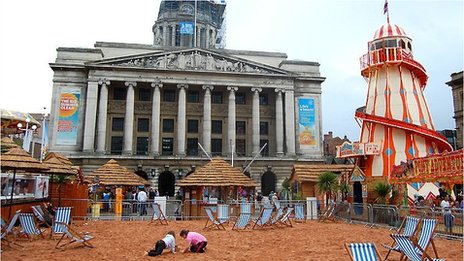 London's offerings are quite small scale, but in my experience of the Southbank's annual beach, always busy. This year's is  part of the larger Festival of Neighbourhood, which includes a village installation by artist James Bowthorpe.
And I just learnt that the beach at Camden's Roundhouse opens this weekend.