Design classic – dismissed
A hater writes: I've been meaning to start an occasional series for ages, on supposed design classics that I just totally don't approve of. Like our idea for 'men's week', it had sort of gone by the by. Until, that is, seeing this on Lampshade reminded me of my number one iconic design bugbear.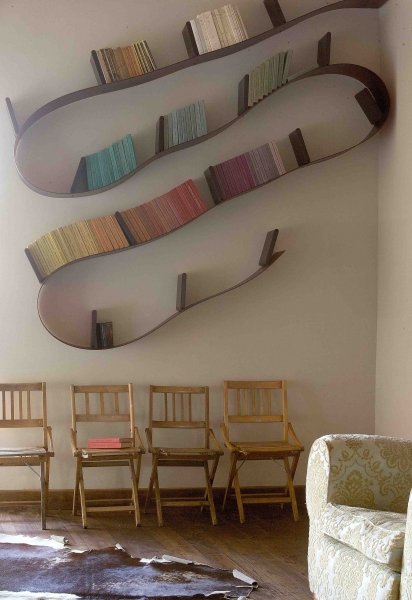 I'm not a big Ron Arad fan anyway – mainly because he was once rude to My Friend – but his much-loved Bookworm bookshelf has always bugged me. It's willfully wacky, and seems to me to miss the point about many of the book's most pleasing aesthetic qualities. Like, they're flat and rectangular and stack and line up really nicely on a shelf. The picture below, from Ron's own website, demonstrates better why any booklover wouldn't give it house room.
This is book shelf anarchy! Spine chaos! Plus the shelf itself looks like something the cool but annoying squat party boyfriend you had in 1995 made out of some tat he dragged from a skip.
Any other nominations for celebrated designs that miss the spot? Please post in the comments, and I'll put them up for debate.