So while I was doing the massive clean the other week, I got to thinking again about one day, in my fantasy future, when I can get a new kitchen.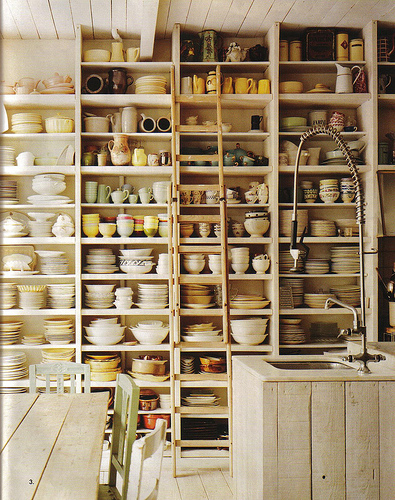 I've always loved the look of open shelves. Most people who like interiors have lots of impulsively bought crockery that sadly doesn't come out for use as often as you'd like – tea party for 23? – so a few shelves to display it on adds real personality to a kitchen. Imagine these open cupboards as lovely shelves.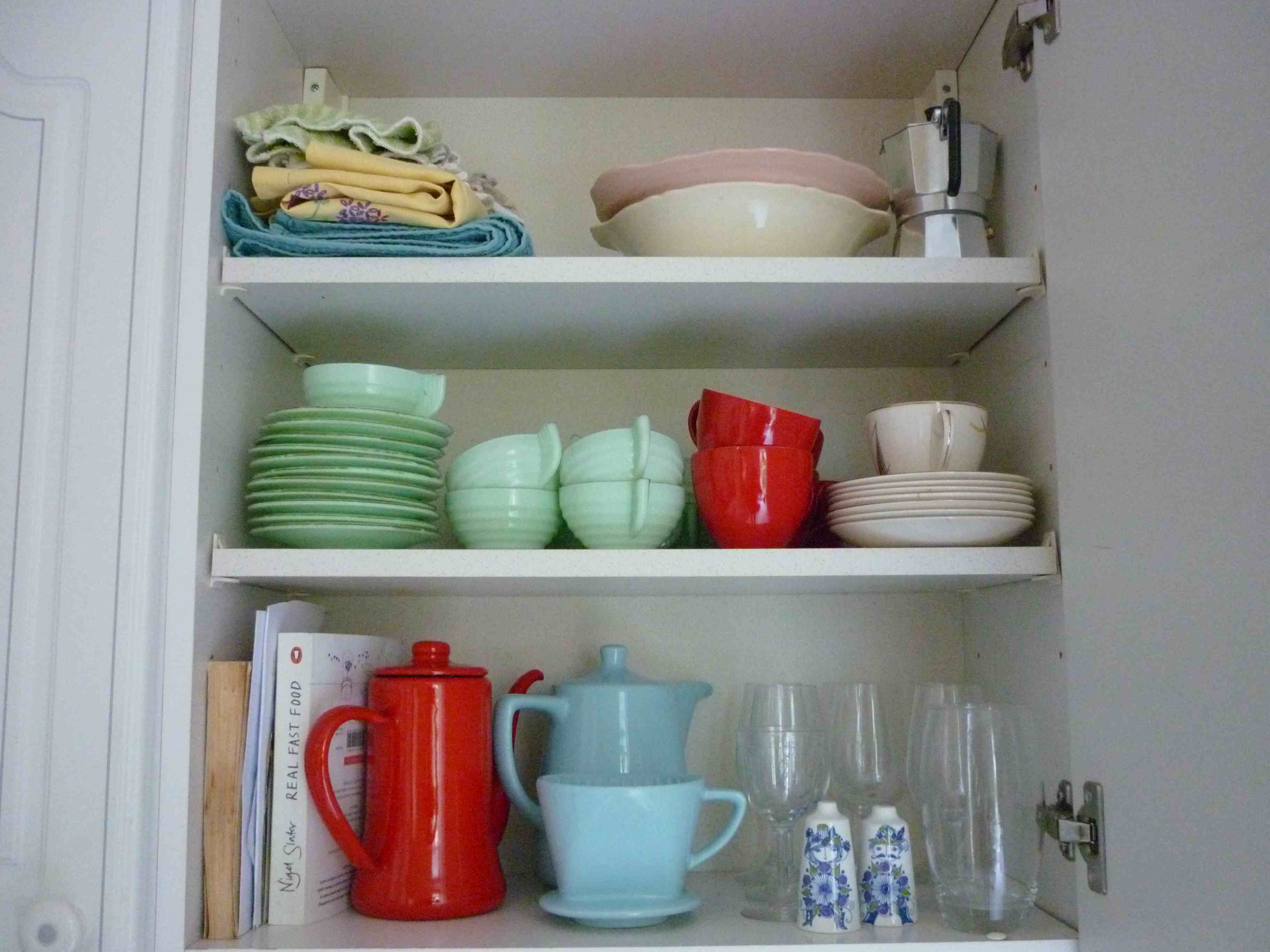 The beautiful translucent mint green deco tea cups my mum brought back from France, the coffee pots, the Skandi salt and pepper peeps – all hidden away at the moment.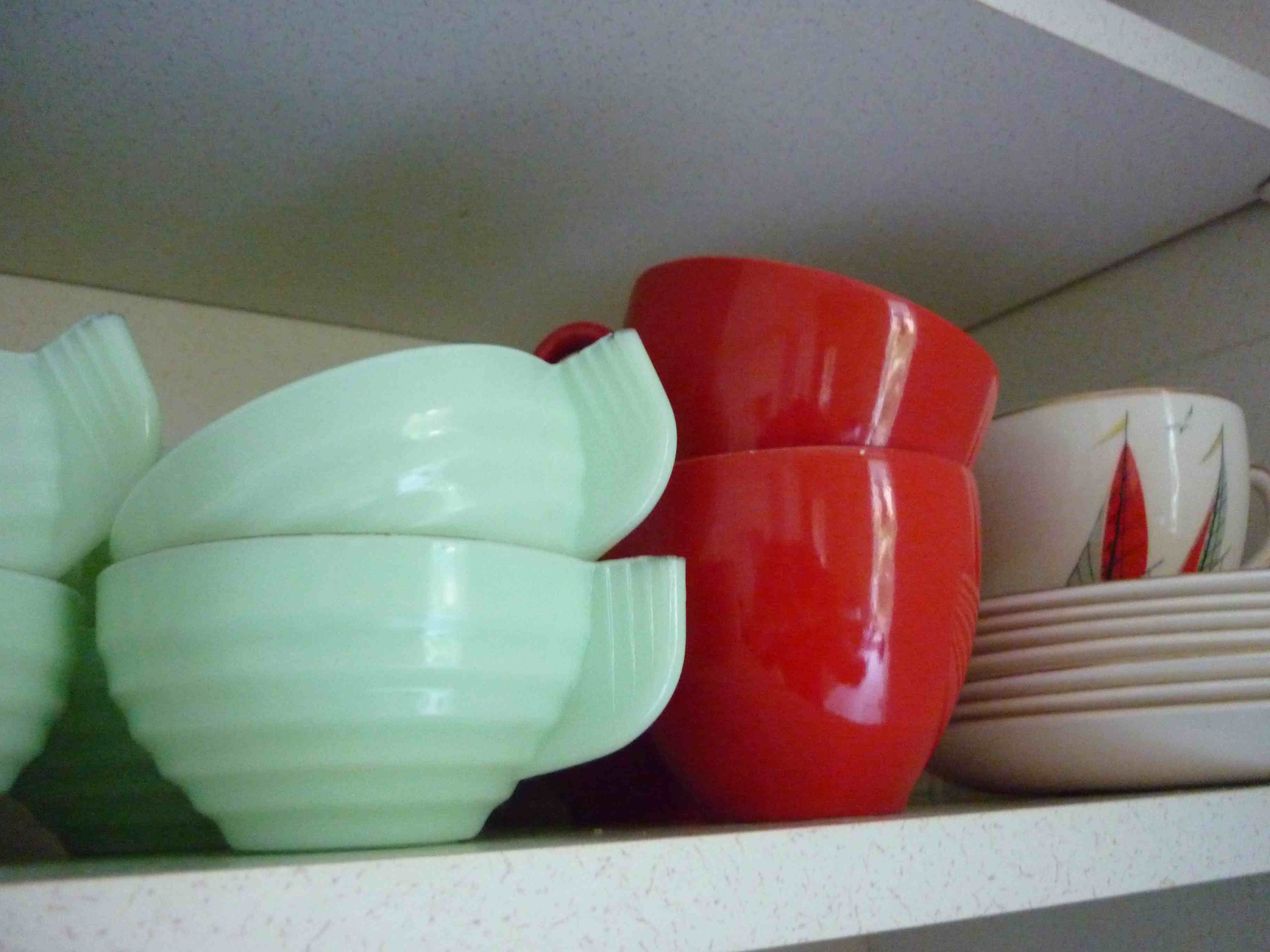 But the question is not whether I have enough lovely stuff. It's that I know open shelves in the kitchen are a dusty, greasy nightmare. The grease aspect I have tackled already by hardly ever cooking anything, but the dust is another matter. What do you think – anecdotes/dust level readings and pros and cons from your own kitchen most welcome.