Door update – is this oversharing?
So I got the door back and it was totally the wrong blue. I was after navy blue, like my handbag and so I just spent a morning finding it in my local great paint shop (in West Norwood) to paint over the wrong blue.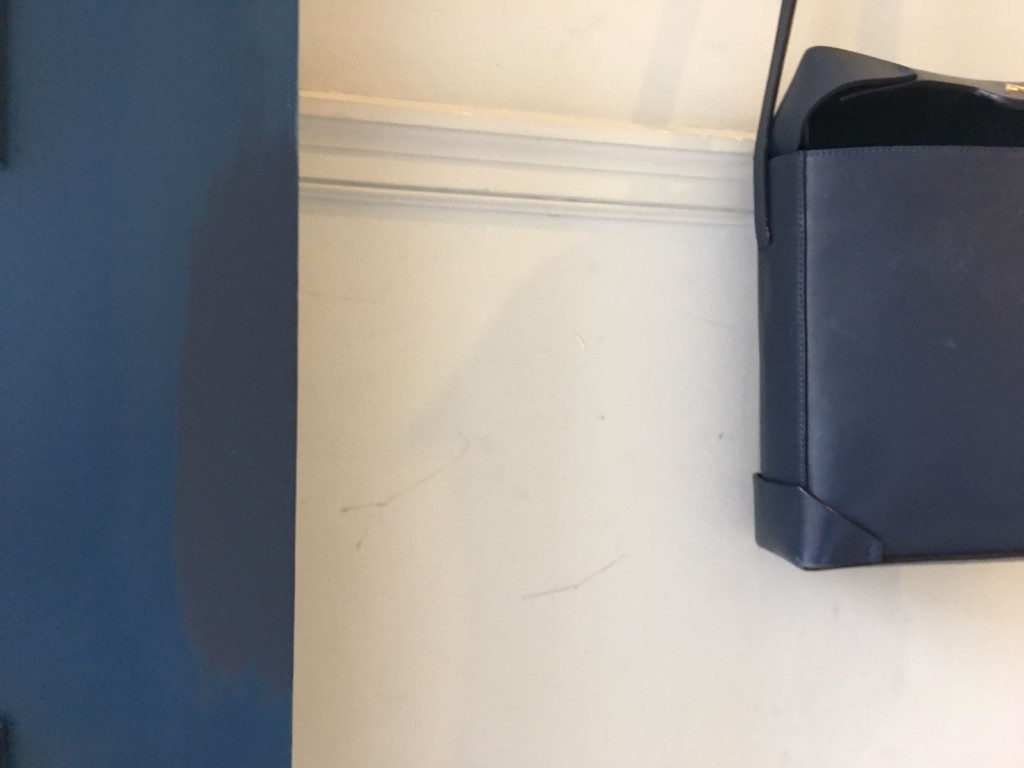 I have also realised that the brown fantasy will have to be shelved. Although I love it, it's a colour too far for this tiny place. Here's the frame painted in the right blue, alongside the door soon to be repainted in the same colour.
And here's me trying to convince myself that I'm still going with the baby poo colour on the walls.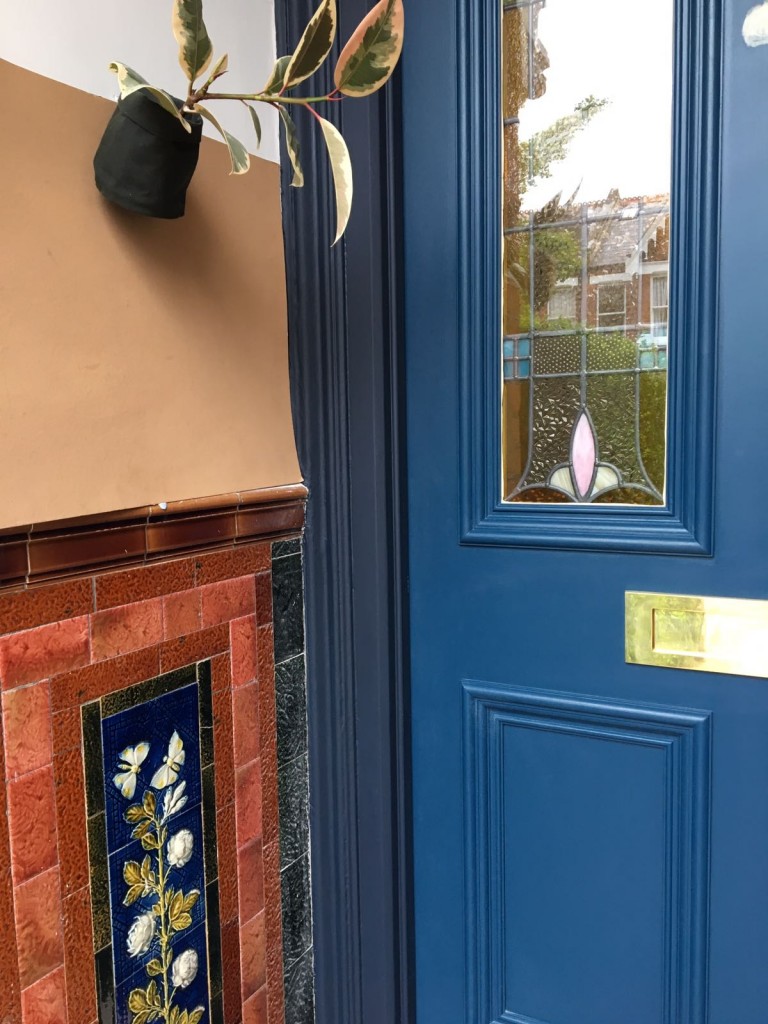 Don't worry, I've got another potential home for it. That's also a stunt plant, but I do plan on having a plant in the doorway which I'm imagining will lend a real classy air to the whole thing.
Long story short the whole porch is going to go navy and I think it'll be cool. I loved your honest replies before so knock yourself out and comment again if you fancy it. I think I can take it.