A couple of months ago my wonderful sister-in-law came to visit, without brother, from Tokyo. We had a lovely chilly time here, and we also called on my friend at the other end of the terrace, where sister-in-law spotted her wooden doll, brought back many years ago from travels in Japan. Next time I saw my brother he had a gift for both me and my friend from sister-in-law. Wrapped up in Japanese newspaper, I nearly didn't have to unwrap it as it was so exciting just as it was. But inside were two dolls – known as Kokeshi. Here is my one: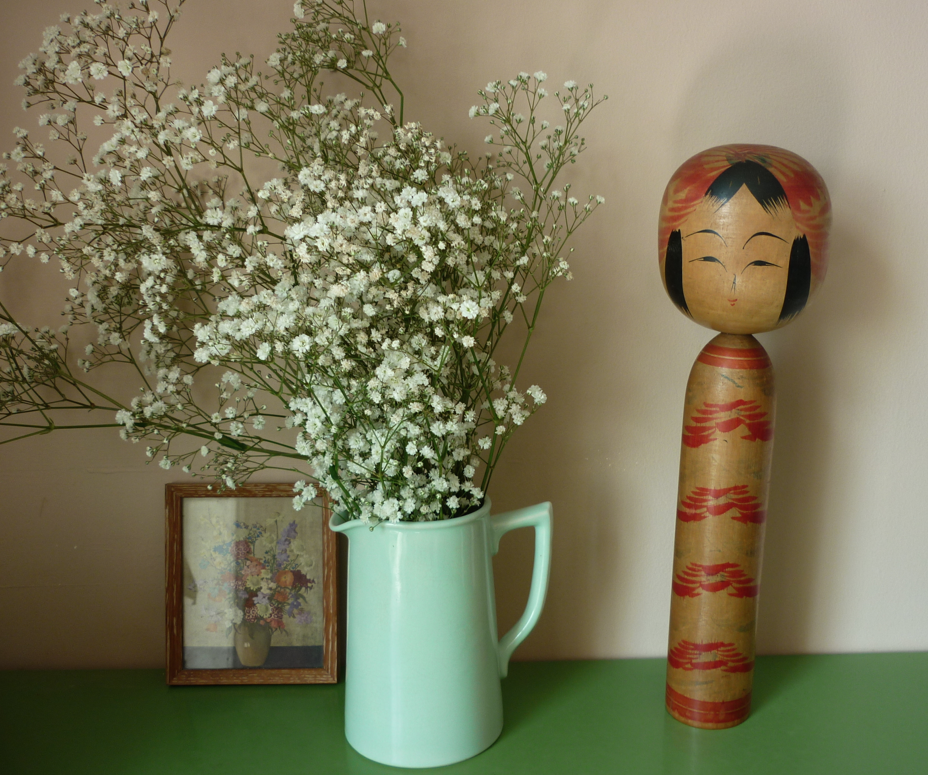 Isn't she beautiful? By the way it's not her standing on a wonk, it's my house. Her head is just the right size to fit into your palm, and wonderfully smooth. The cat cuddled her when she arrived. This (below) is the one she brought for my friend, next to her original one.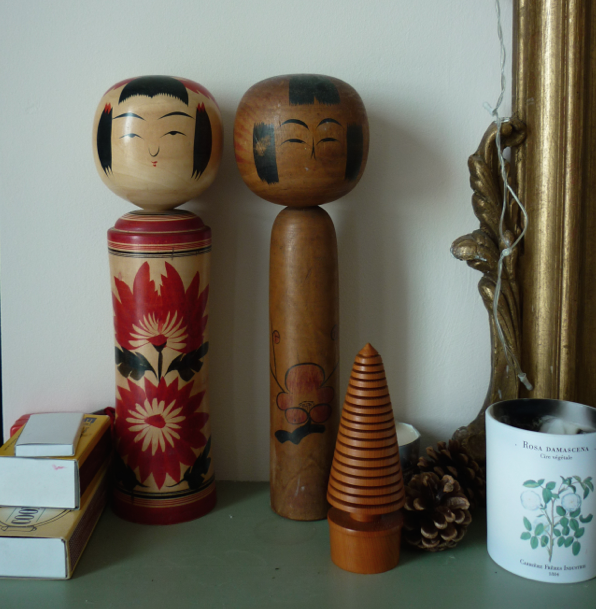 The dolls were both found in Tokyo charity shops, and in Japan they are still hugely popular, handmade by artisans who paint their signature on the base. My brother told me he believed that they were originally made for women who had lost a child, as part comfort, part memorial. However I can't find reference to this (on Wikipedia!). Instead there is more about them as talismans and wedding gifts. This article has lots more fascinating information, especially about and annual Kokeshi festival and auction of second-hand Kokeshi. I feel another collection coming on.