Tinkering about with paint again – front door special
I've lived in my house for ten years and for about five of those I've thought "maybe we'll move". Since this could go on some and because I will not stop wanting to paint things, we're finally buying a new front door. We're keeping the stained glass sections, but the replacement door will be navy blue to match the Victorian tiles in the porch. And, owing to a recently acquired fascination with brown, I'm also going to paint the porch walls and ceiling brown – again to match the Victorian tiles. The Victorian tiles are a right mixed bag as you might have guessed from this so really, nothing matches them.
Anyway, my door and porch colour choices are firm, but I still have a question for you…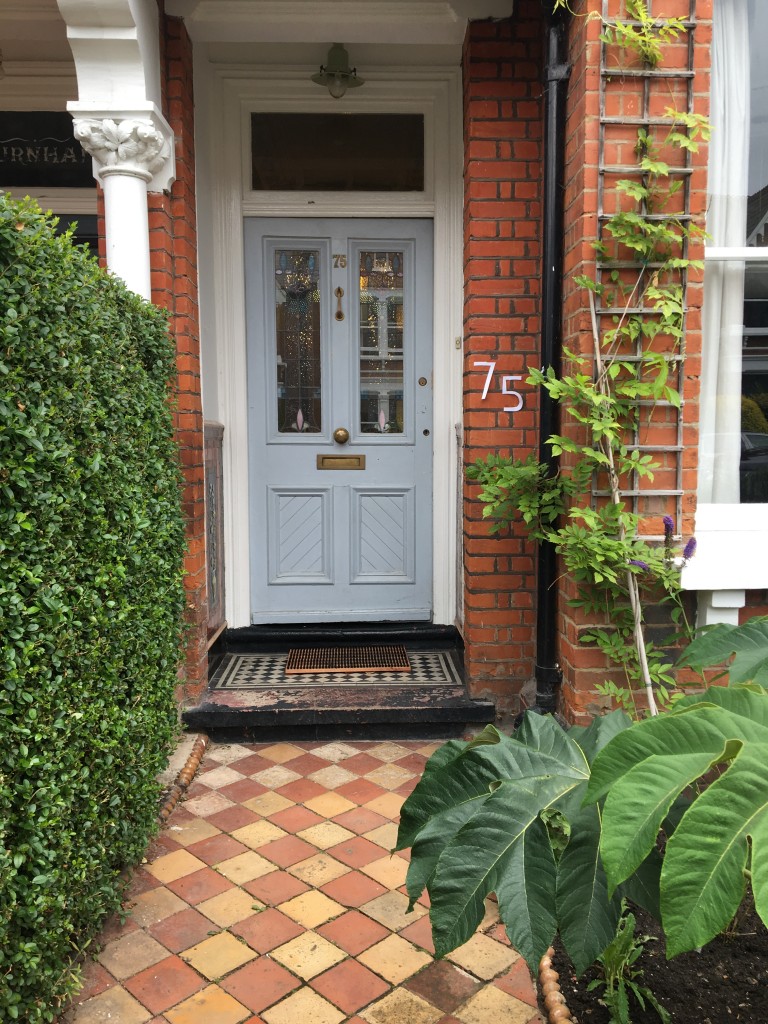 Ignoring that path (it's going at some point) do you think the frame of the door should be navy blue like the door? Or kept white like the rest of the windows of the house?
I know what you're thinking, the step is black so maybe the door should be black. Well I've given this a lot of thought and navy tones with some of the wall tiles…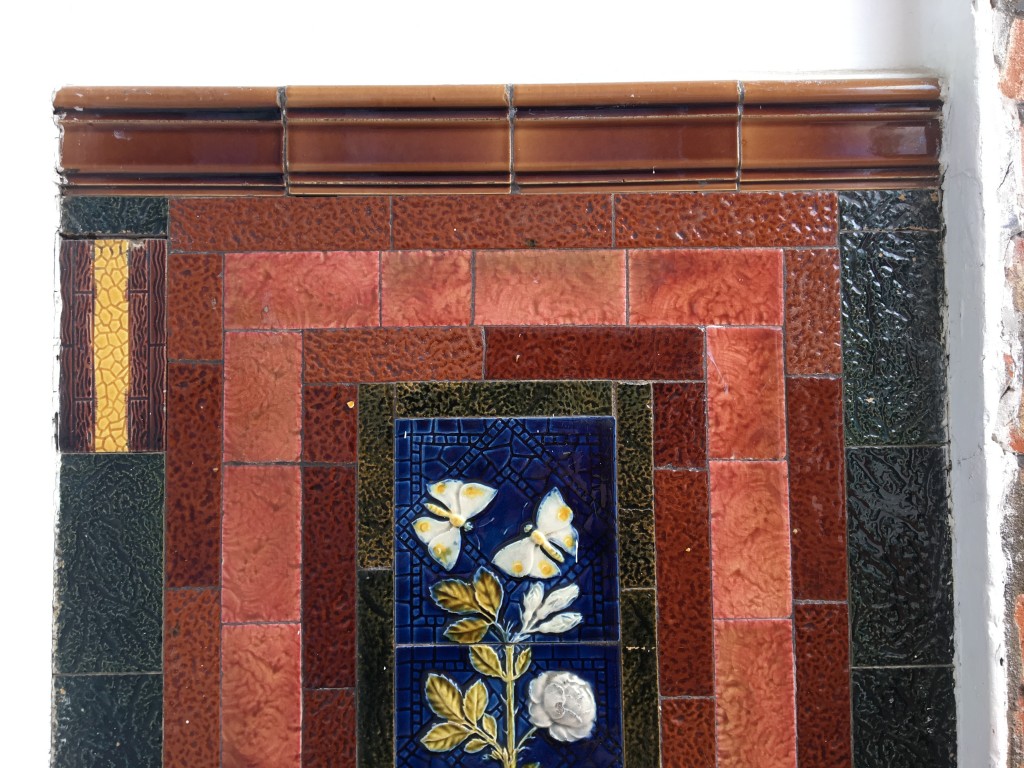 Here are the tiles with my chosen brown.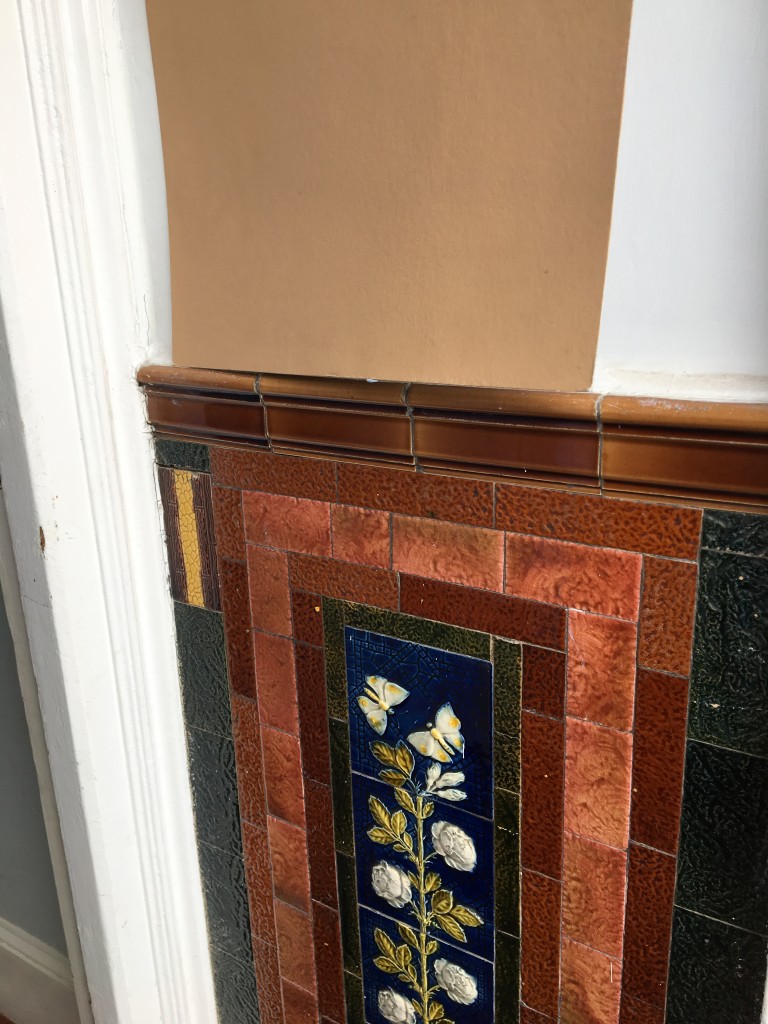 Are you blergh-ing over brown? It's already been vetoed by my tasteful French friend, but the heart wants what the heart wants. Also, there's a lot of brown in my hallway. Here's a crazy angle of porch and hall to try and sell that to you – hot new door mat which the cat loathes, just seen.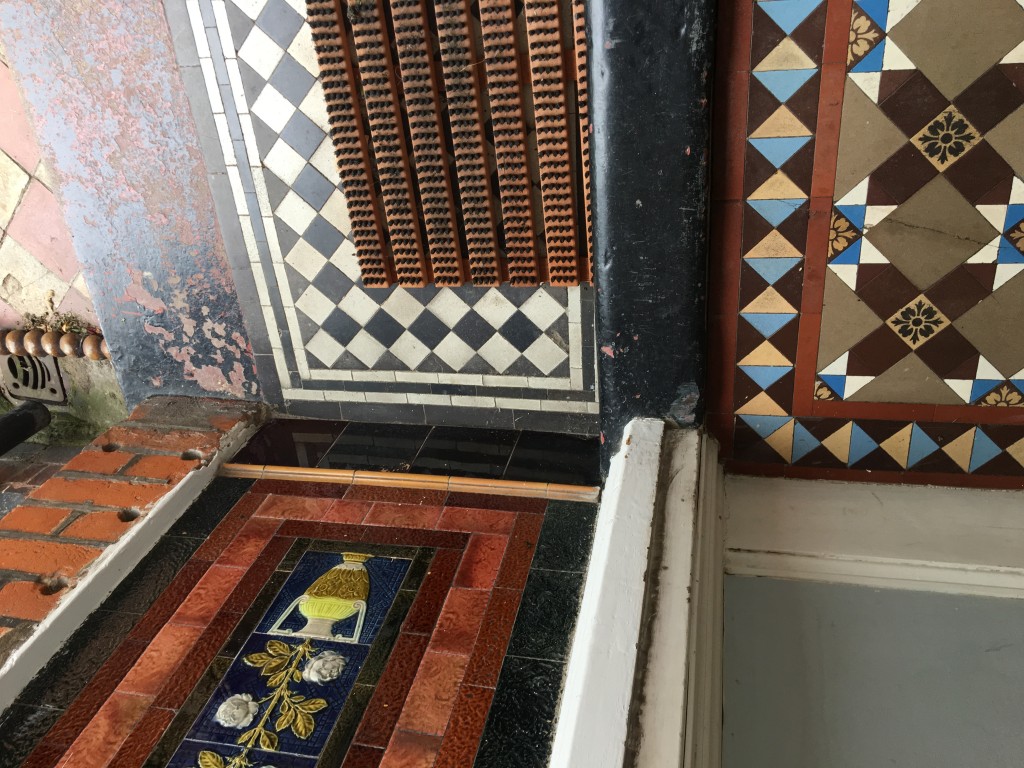 One last view to prompt some thinking.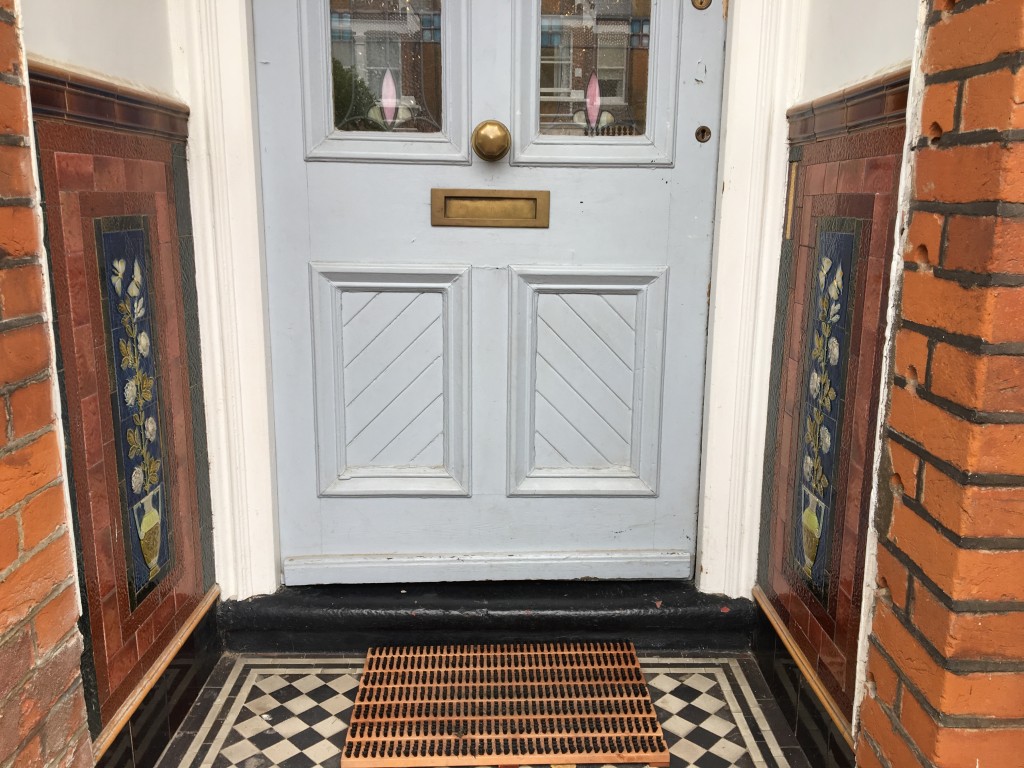 As ever the fate of my house is (kind of) in your hands.
PS The door number in the top pic is a paper cut out for me to try out how these might look, but at a fraction of the cost it is tempting to keep em.