The Art Deco house of dreams
If there's one overriding feature I noticed about Eltham Palace, it's that you can feel the parties in the walls. Not just because of the whole Dry January nonsense currently being observed in this house or because English Heritage has set Champagne and glasses on one of the sideboards to fix the mood of a soiree and designed an audio tour to make you feel like a guest. The feeling is just strongly present.
The famous building earned its reputation as a party pad in the 1930s under its socialite and philanthropic owners Stephen and Virginia Courtauld who, when not travelling the world, had politicians, stars and royals over in their 100s at a time (450 not uncommon apparently). Virginia also kept a pet Lemur here called Jongy who she bought from Harrods. You get the picture.
The original medieval palace with its undulating grounds moat and all, was given to Edward II in the 14th Century. When the Courtaulds gained the lease to it they set about restoring the old hall of the building while also bolting on their own enormous mansion-extension, which is the part in these images. Externally it sits sympathetically with the original palace, but internally it's an Art Deco delight that's nicely at odds with it.  The entrance takes you into a circular hall with deep marquetry panels on the walls, a huge round rug at the centre of the room and some nice impractical white sofas that only wealthy people might own (cleaning nightmare). Rooms peel off here in a 'butterfly plan' and a spectrum of unexpected colour combinations, first on the ground floor then up to the first floor.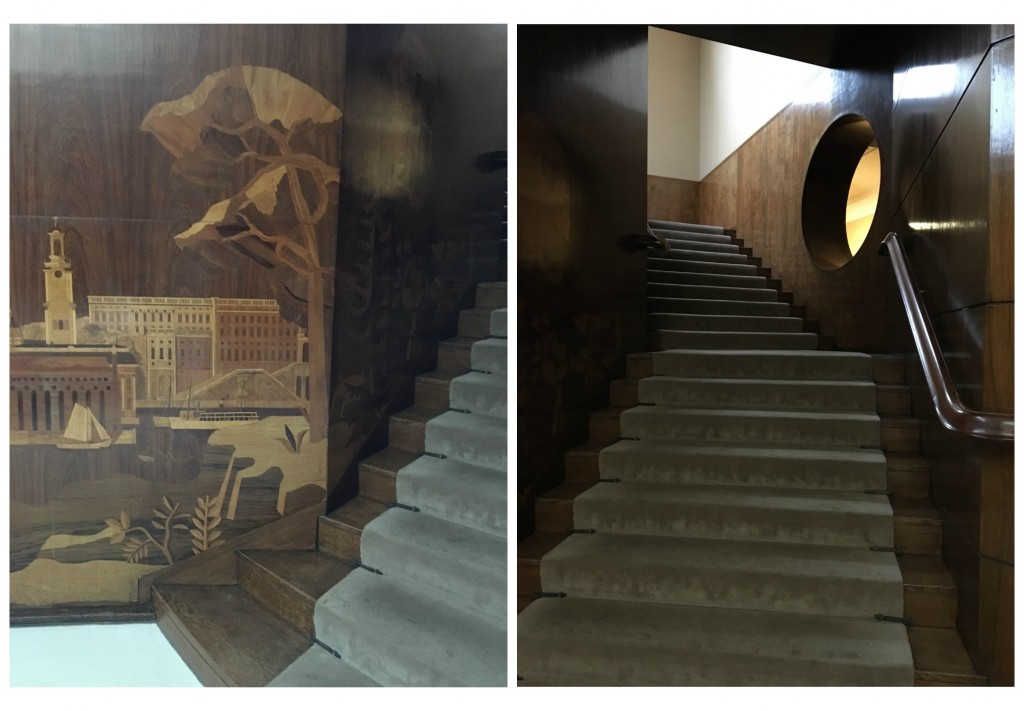 Here comes the first almost horrible but sort of brilliant colour combination I observed. That's definitely a peach shade and not today's super fashionable nudey-pink. Peach come-back anyone? Anyone? Below it is a more palatable yellow and green bathroom.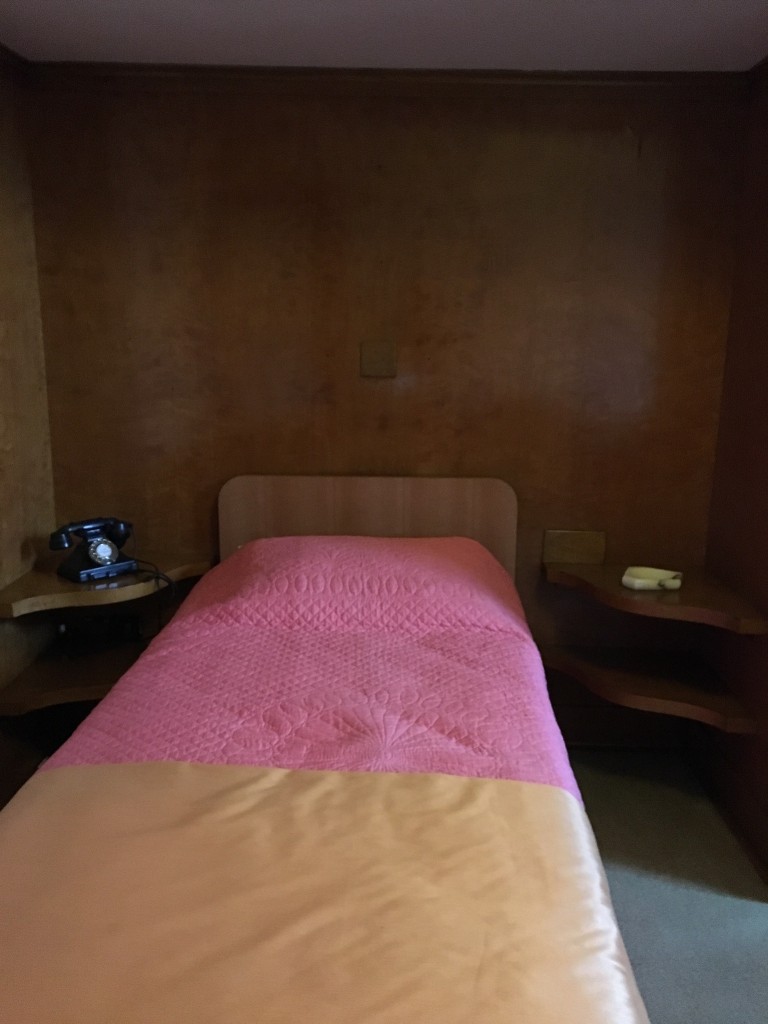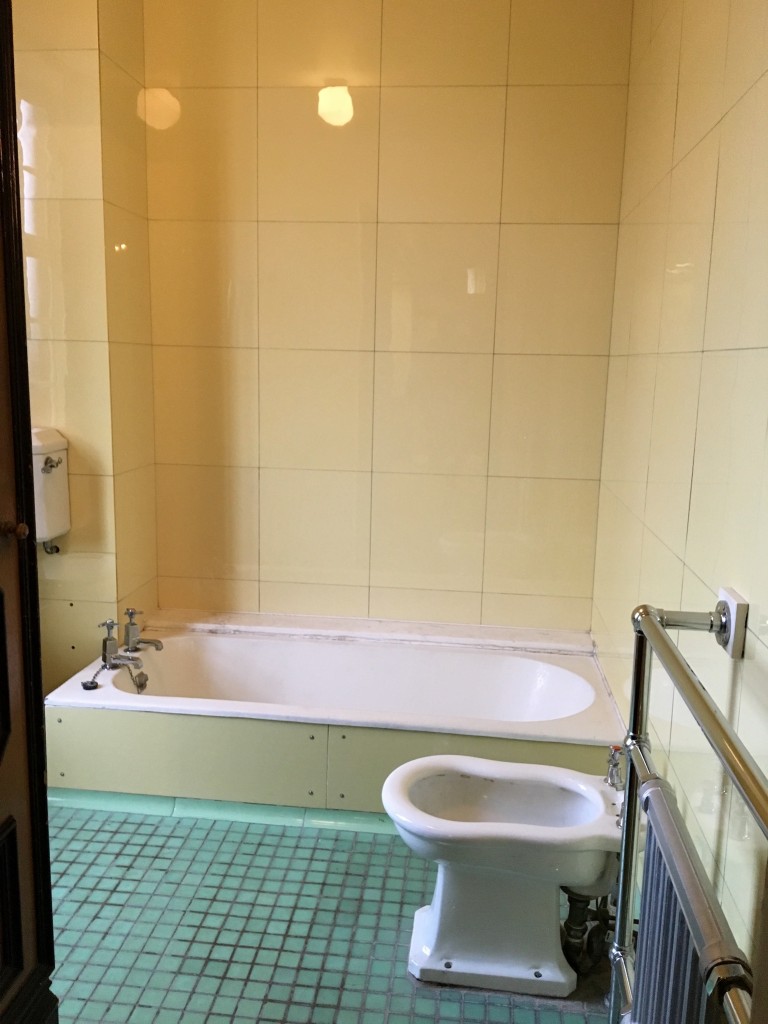 And then Stephen's room. Steve and Ginny kept separate bedrooms with ensuites by the way.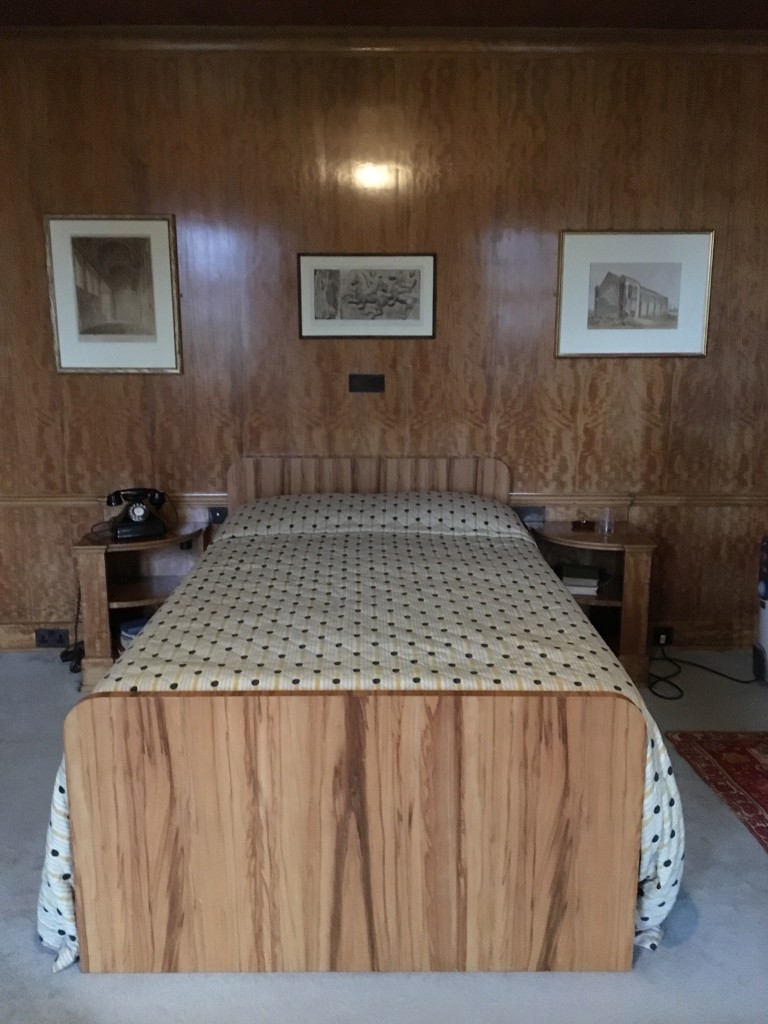 To be honest, his bathroom looks a lot like what keeps popping up on my Pinterest page. Zelliges. Hot then, hot now.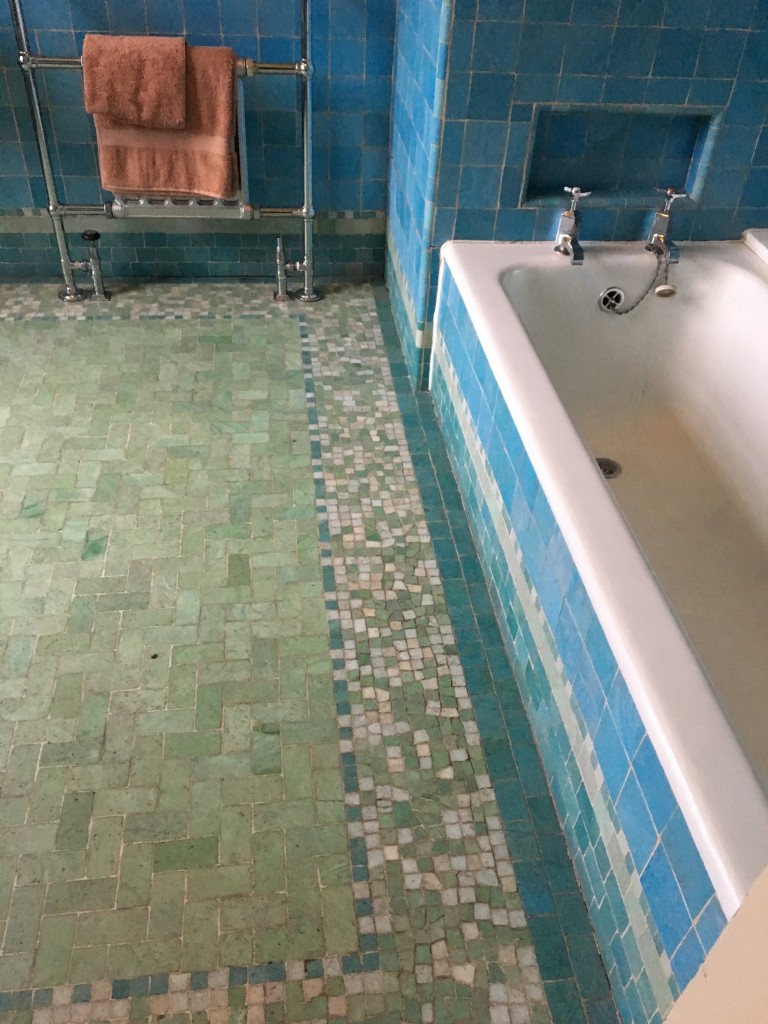 This is Virginia's room and, something fun for kids but quite honestly for anyone, in her dressing room there are clothes, jackets, hats and gloves you can try on. Her bed is definitely bigger than his isn't it?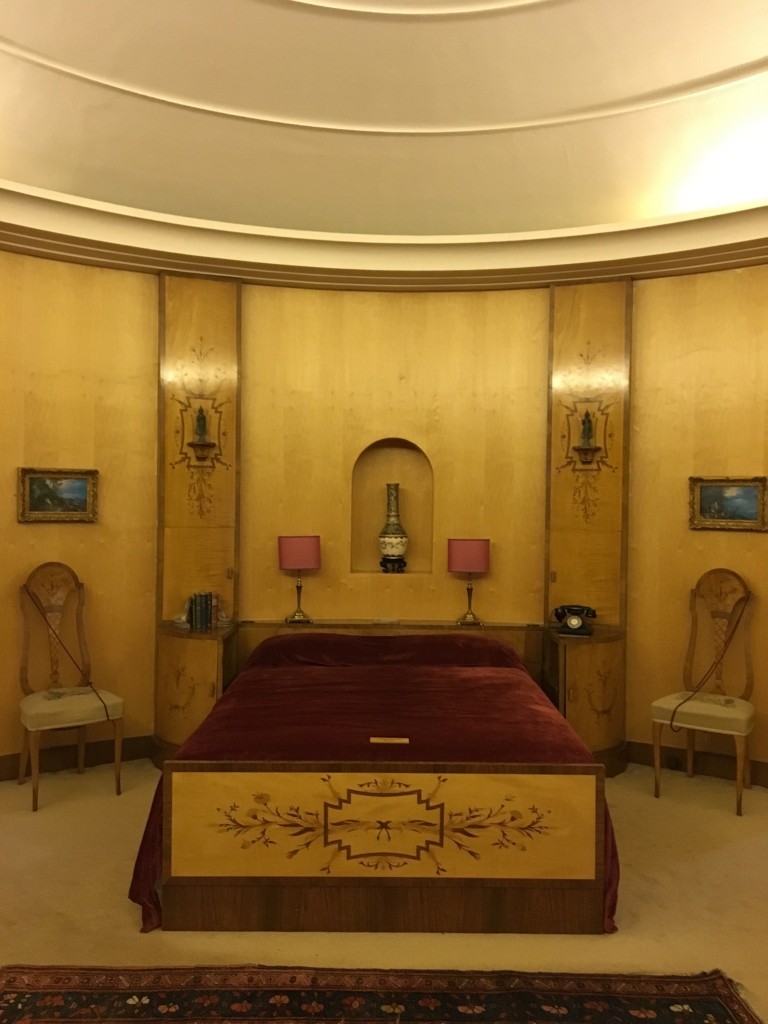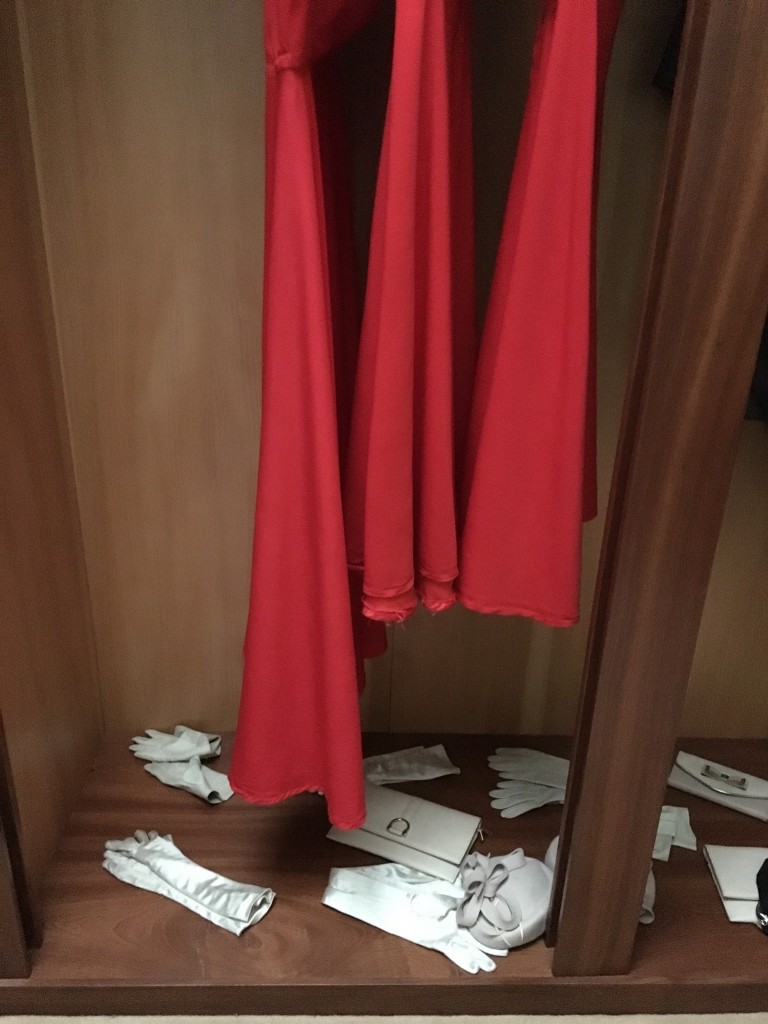 Golly Virginia's bathroom. Pure gold tiles – hot then, totally and utterly unattainable now. At least to you and I.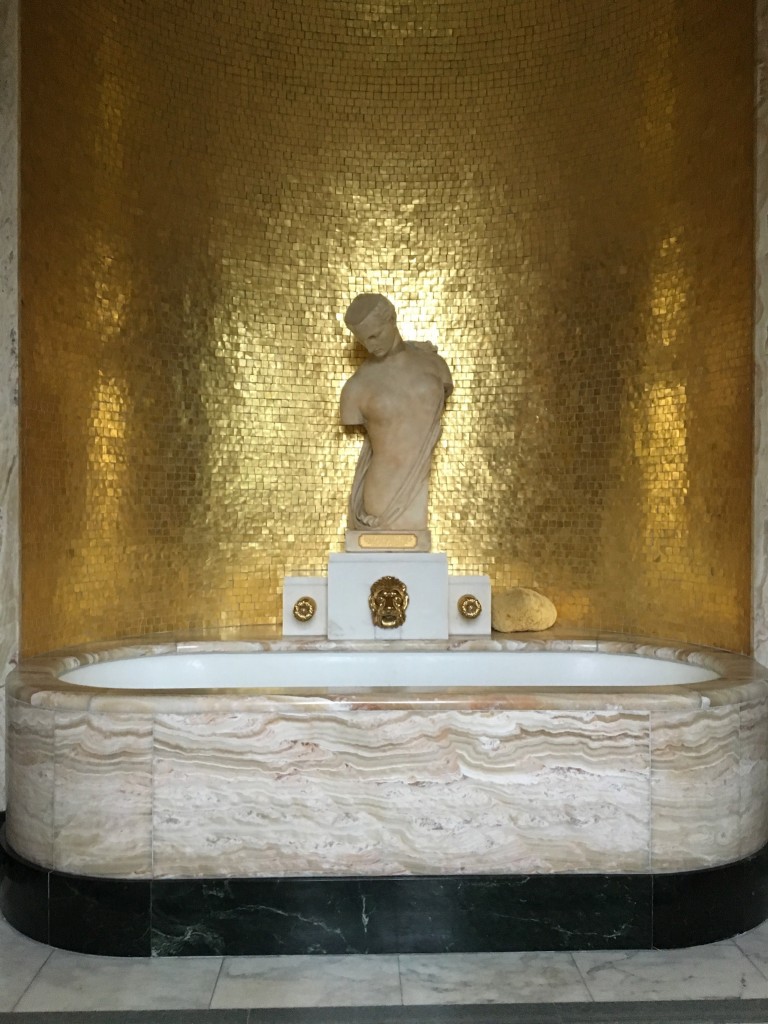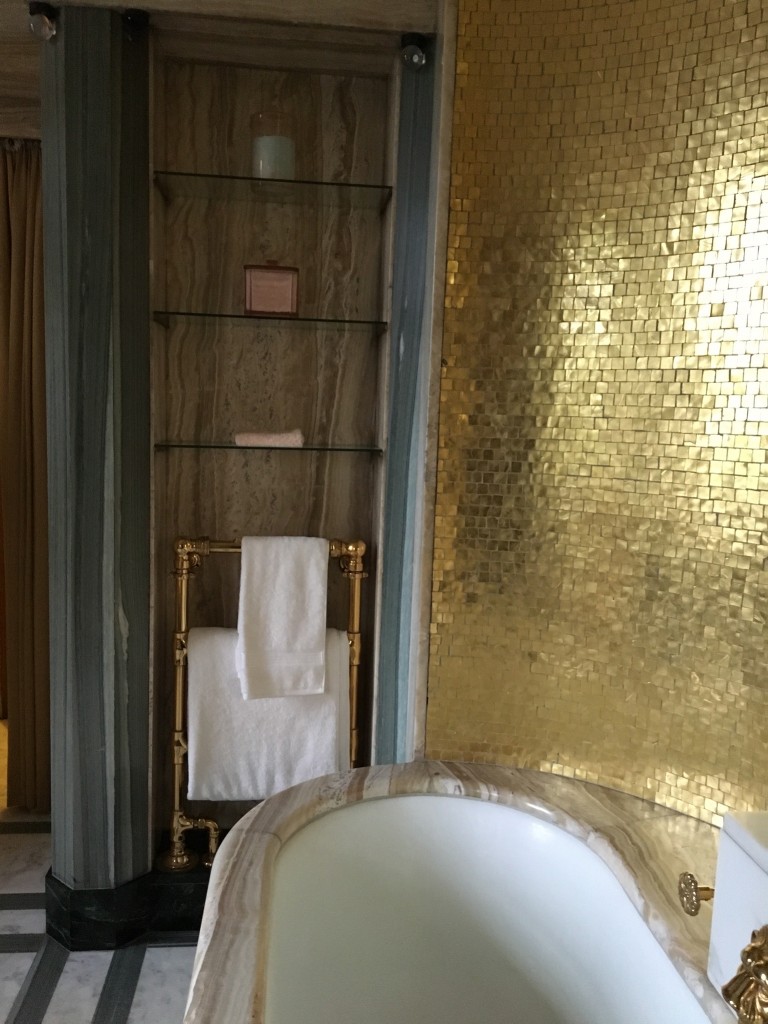 Back downstairs in the butterfly wings were libraries, dining rooms, flower rooms and such like.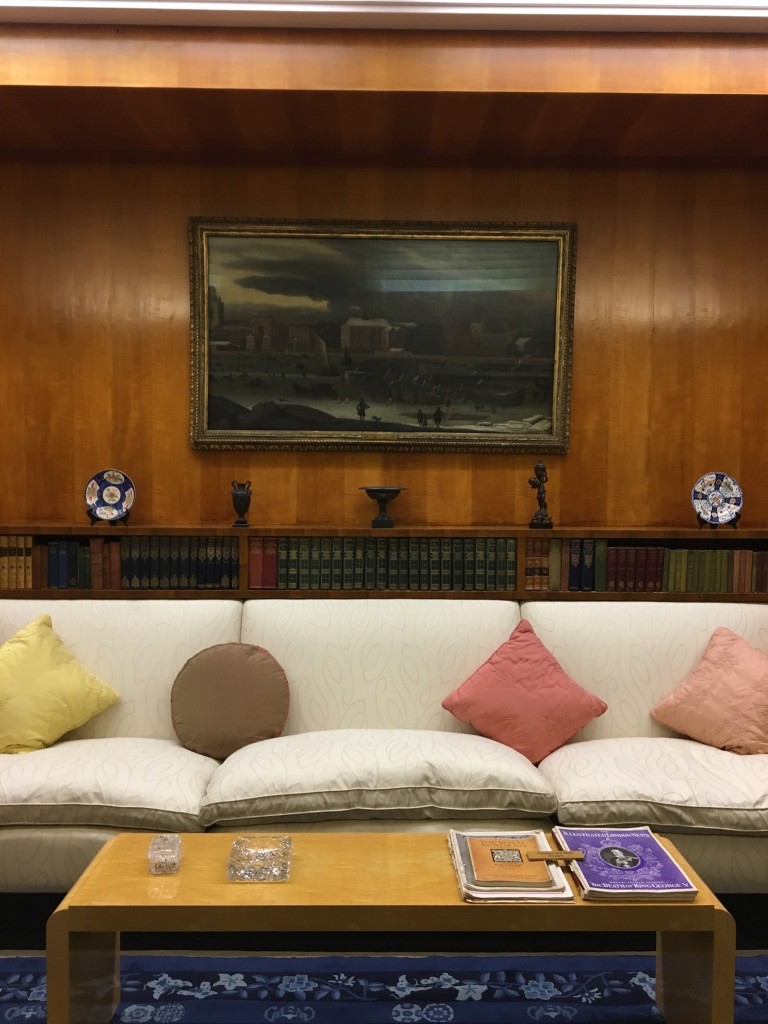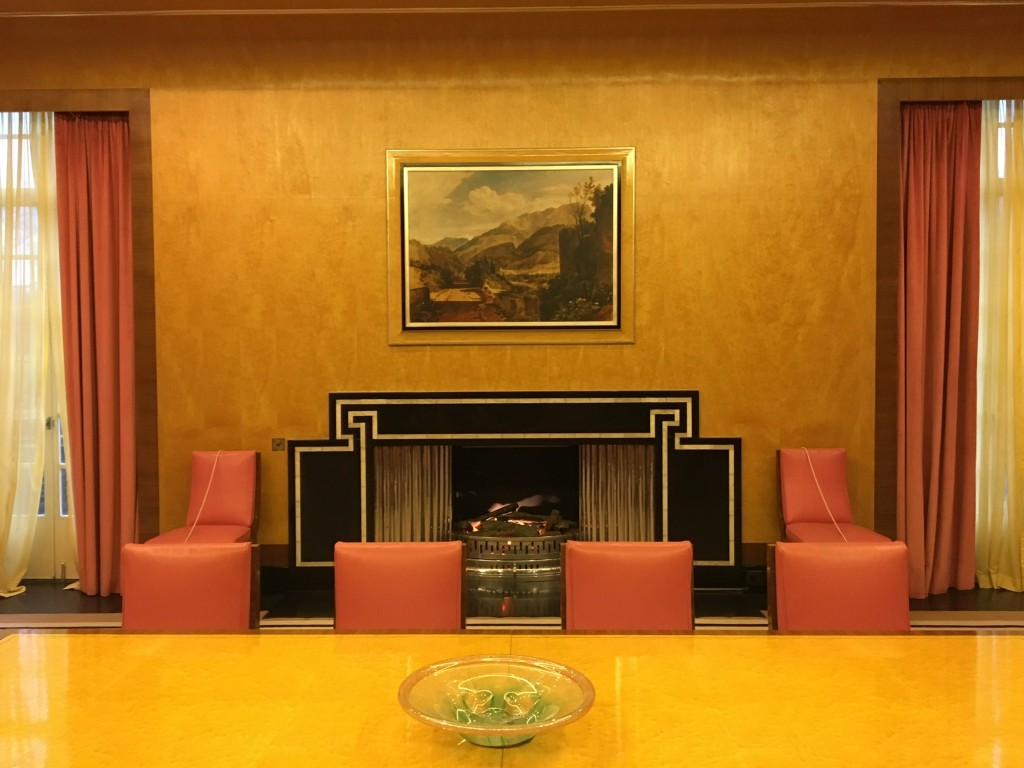 That last one is pretty Wes Anderson. There was also a huge basement with beds set up for the Second World War, next to the Billiards room. Eltham Palace was bombed three times during the war and then when the Courtaulds left for Scotland then Zimbabwe, the army eventually took it over. What you see now comes after a £1.7 million restoration by English Heritage and wow it's a peach.