First off, thanks for all reader and Twitter follower comments on whether or not an iron bedstead is comfortable. The verdict broke down pretty well 50/50 so I'm not really any further on… However I think my decision is to buy one, and if it's totally awful I will palm it off on those unfortunate enough to pass through the Margate guest bedroom. One clear thing to emerge from the whole debate though was that I got named and shamed as a princess. Moi?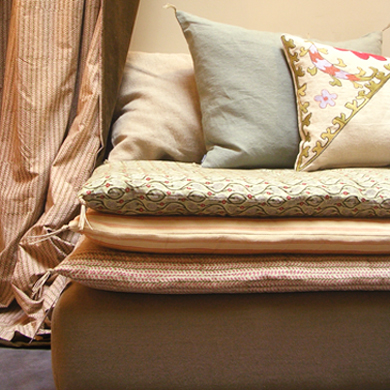 Yep, Mad About The House tweeted me this bed, called Princess and The Pea. Fair 'nuff. After my hurt pride had eased a little though, I got to quite liking this day bed, which is made up of a low divan-style base and two or three futon-type mattresses piled on top. Could be just the thing for a study/guest room. All offices need a bed, after all.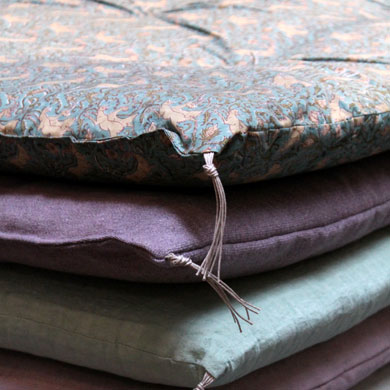 Not feeling it? Bit Morocco yoga retreat? I'd ditch the tassles and opt for a more vintage fabric. Remember the Kirsten Hecktermann hand-dyed velvet cushions?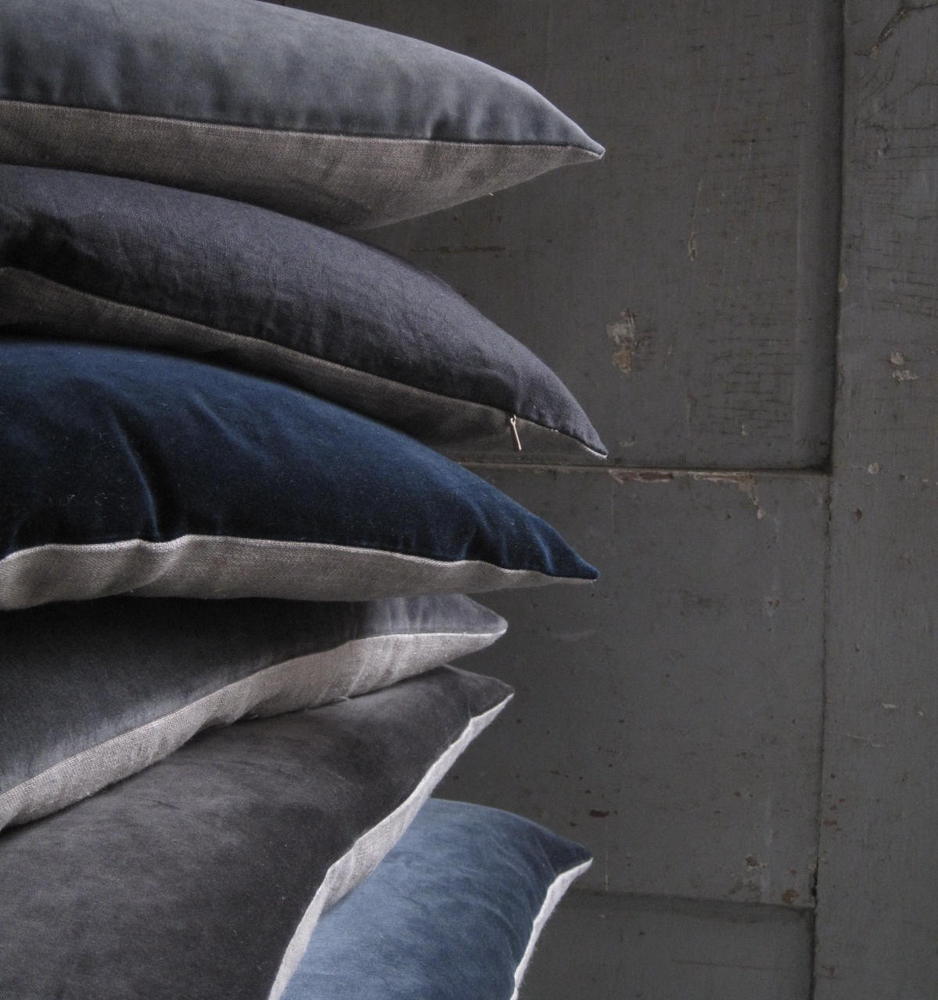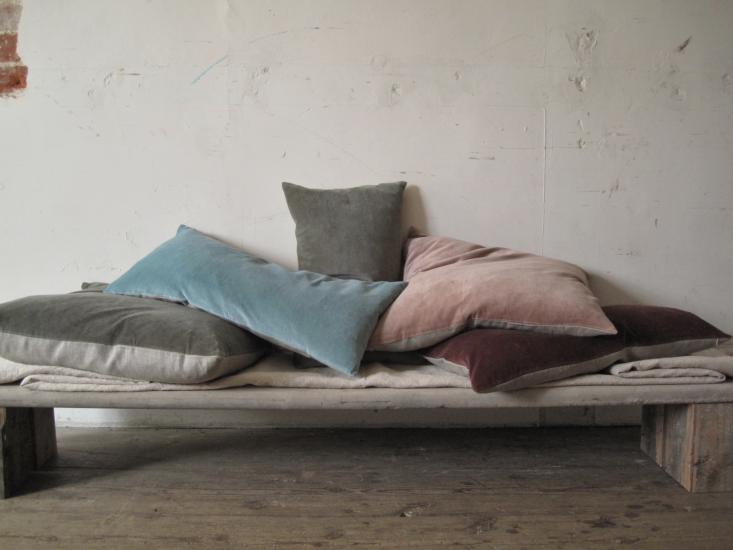 The above effect, but with bigger cushions is what I was thinking of. With maybe a dash of this…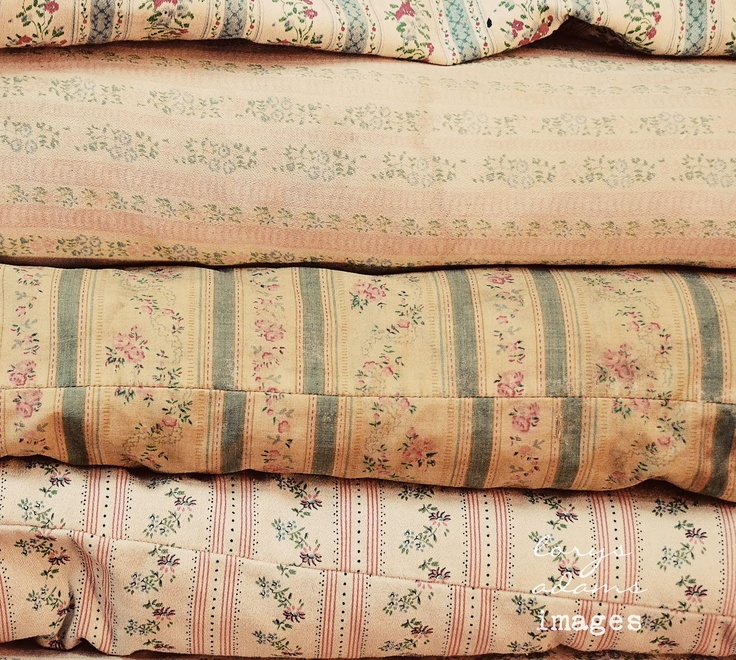 PS: Jill's on holiday. What do you think she'll say when she sees I've been taken over by an attack of the Shabby Chics?