Readers – are iron beds comfortable?
Dear My Friend's House reader. I need your help. I'm doing a straw poll, a wisdom of crowds type thing. Listen up: It's not new, it ain't a trend, but for ages I've wanted a black iron bedstead.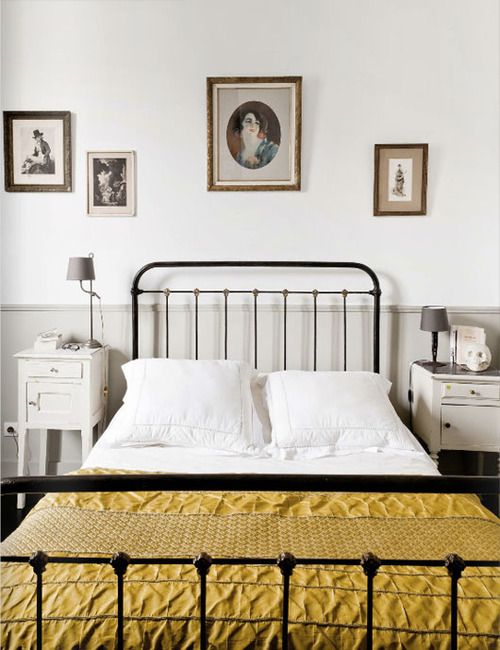 But here is the thing. I like to sit up and read in bed. And sometimes eat breakfast. Last weekend me and the fella spent most of the day reading the same copy of Andrew Rawnsley's book on New Labour in bed. Sweet.So, my question is – can you do that in an iron bedstead? Or do the bars of the headboard stick in your back, no matter how many pillows you add? I don't want to make a bad bed decision here. What has been your experience? Please answer honestly in the comments and I will go with the majority view. The power – as Paddy McGuiness says on Take Me Out – is in your hands.