Goodness knows I always wear a head scarf with my conical hat when I'm dead-heading the roses. But that's not a selfie. It's a photo of Lady Birley – Rhoda, if you're feeling familiar – tending to her grounds at Charleston Manor, taken from gardener and photographer Valerie Finnis's book Garden People. It's also part of the exhibition, Fashion & Gardens, currently showing at the Garden Museum on Lambeth Palace Road. As far as aI can tell, the show explores its subject in two ways: Fashion that's directly influenced by gardens – with work from Mary Quant, Alexander McQueen and Christopher Bailey among others – and fashion as in people's garden get-up. Wanna see more of the latter?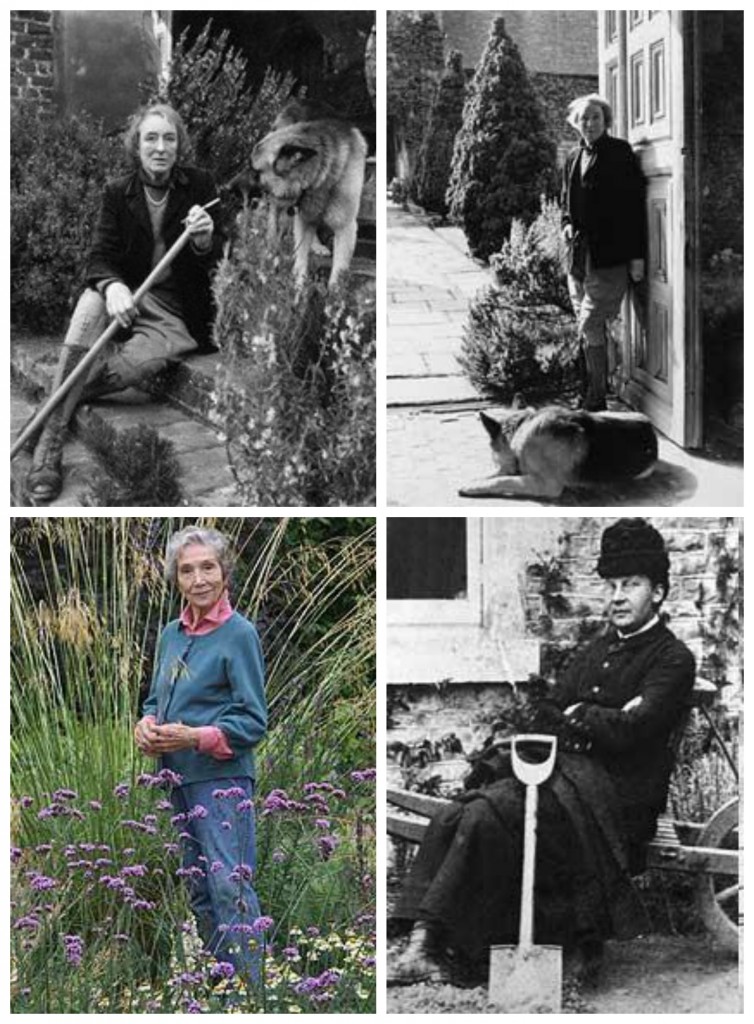 The top photos are of Vita Sackville-West, bottom left is Beth Chatto and right is Gertrude Jekyll – all of them great gardeners working more than the earth. Makes you think twice about shoving on your old leggings and wellies doesn't it?
I'll leave you with another shot of Lady Birley, who knows all about power in evolving your style, but always rocking a good neck scarf.