How can an young contemporary artists make their work available to people, except through a gallery? For collective CommonRoom the answer has been to experiment with making artist's wallpapers. Launched by artists Kate Hawkins, all four of the papers in the range are made in the UK. Want a look?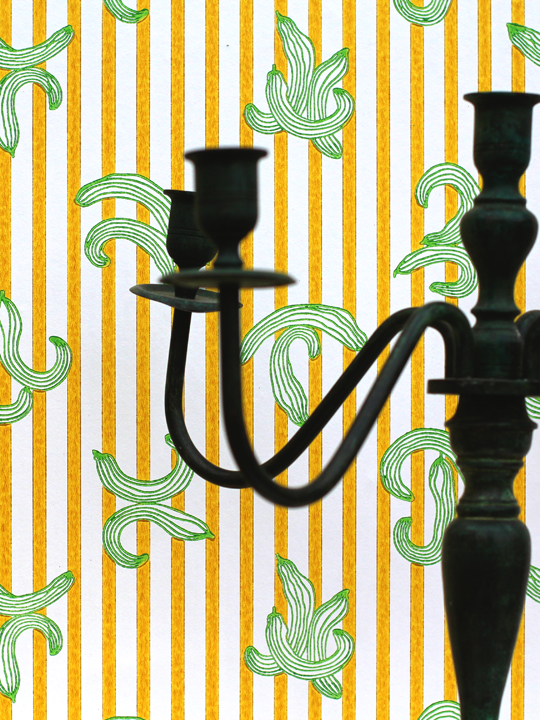 This design by James Ferris references 1950s salad recipes, although it looks to me more like a celebration of post-gender relationships. Right on.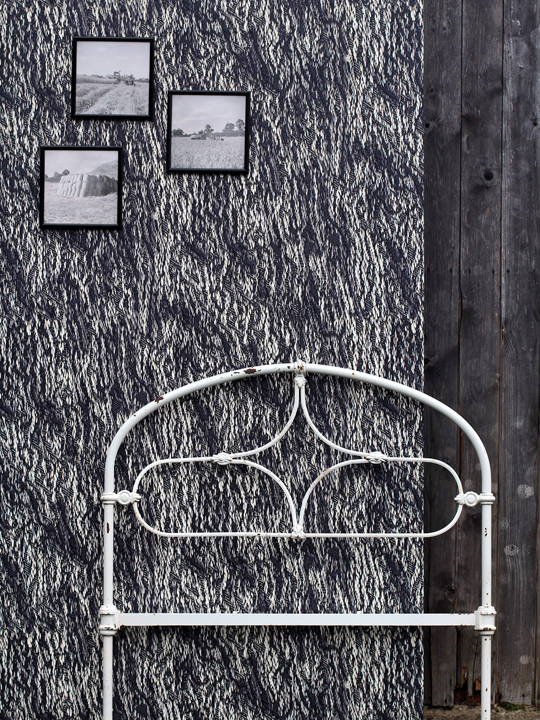 Goshka Macuga – a one-time Turner Prize nominee – has created this paper, inspired by the reverse of traditional tapestries.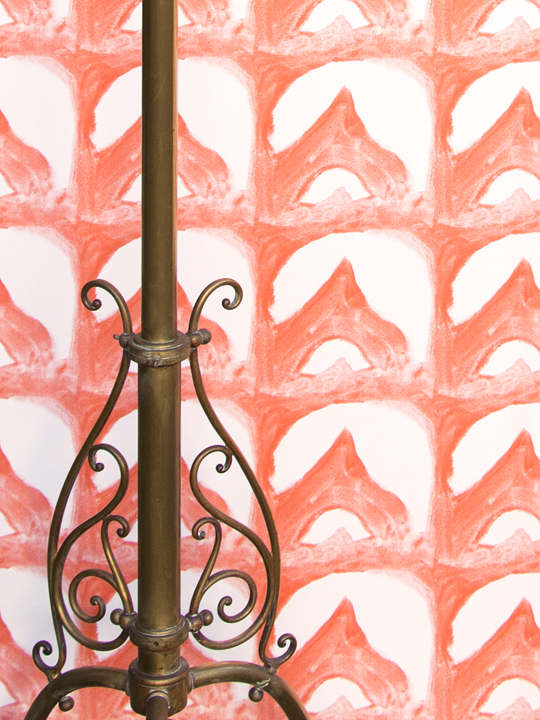 Kate Hawkins' paper can be hung either way up, and is also about men's 'tache's, a fine subject for wallpaper art.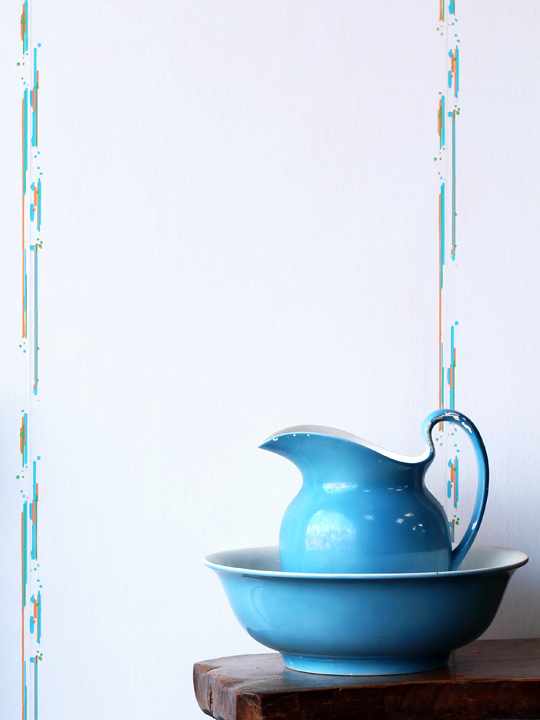 And lastly this piece by Kate Owens uses the registration marks from a 19th century William Morris wallpaper – the part that is usually cut-off. I love this one. Very occasionally I've got my hands on some super expensive wallpaper, which usually comes with these marks down one side. It's expected that your decorator will trim them off for you. It is therefore essential to put a roll up with the marks still on – so cool.
Starting from £85 per roll, these papers are easily comparable with prices for high-end but mainstream wallpaper companies. And I love that their name, CommonRoom, is inspired by CommonWeal, William Morris' socialist newspaper.