Whoop! I'm off to the seaside, and I've got a to-do list as long as my arm (and I'm famous for my long arms). First up is attempting to reproduce some of this: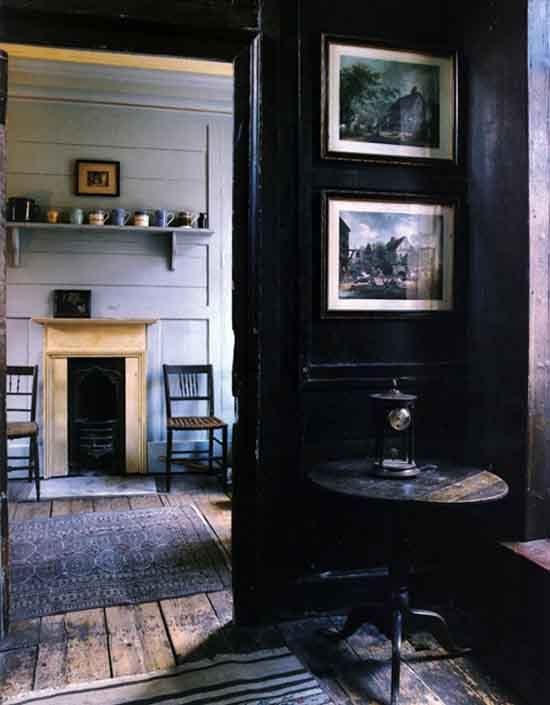 I've chosen Black Blue paint by Farrow & Ball, which has a wonderful sea-coloured depth to it. I'm going to paint the whole of the stairs and the hallway, including woodwork. And I've figured that the sheen of woodwork is key to stopping an all black room looking too drab. To this end I'm also planning to add a dado rail, also in black, to add a bit of depth and interest.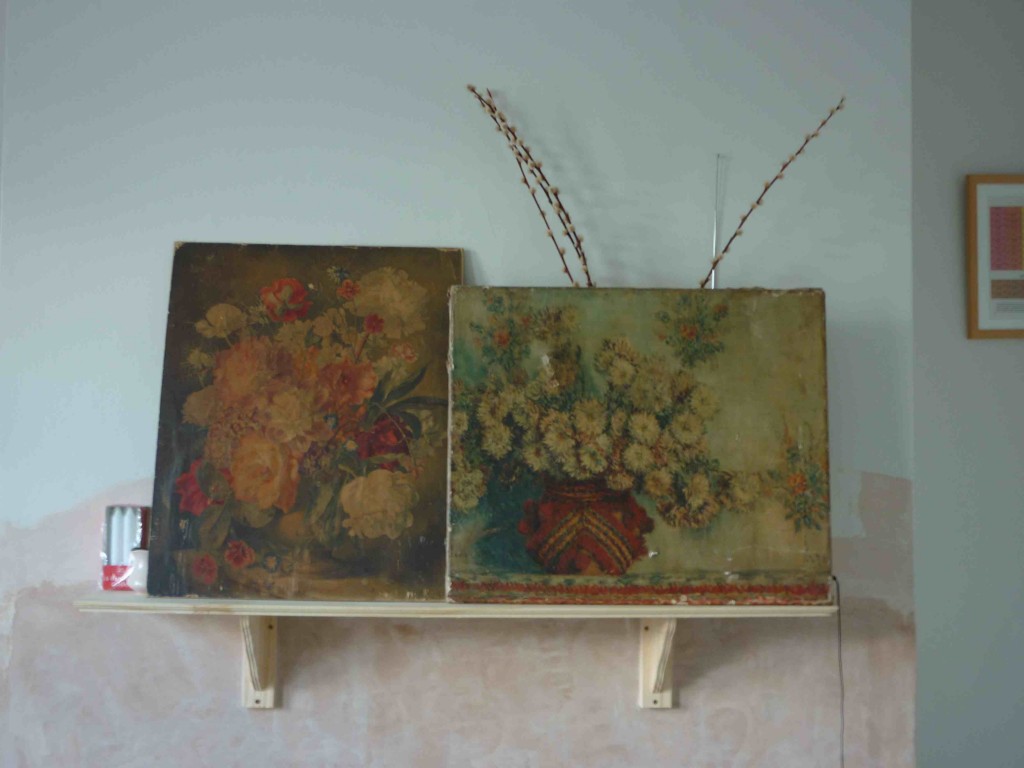 I'm also planning to put up a picture shelf. And when I say picture shelf I of course mean flat plank of wood screwed to the wall. I said my to-do list is long. I haven't got time for niceties. I've just been to the local junk shop, and for £8 came back with two prints.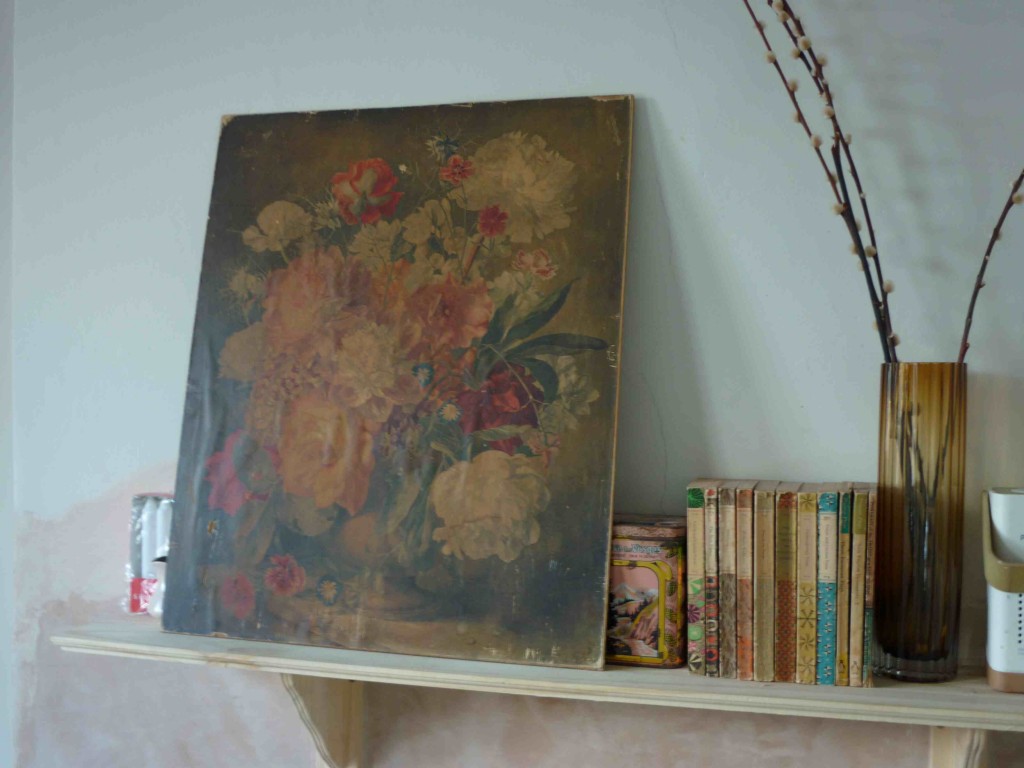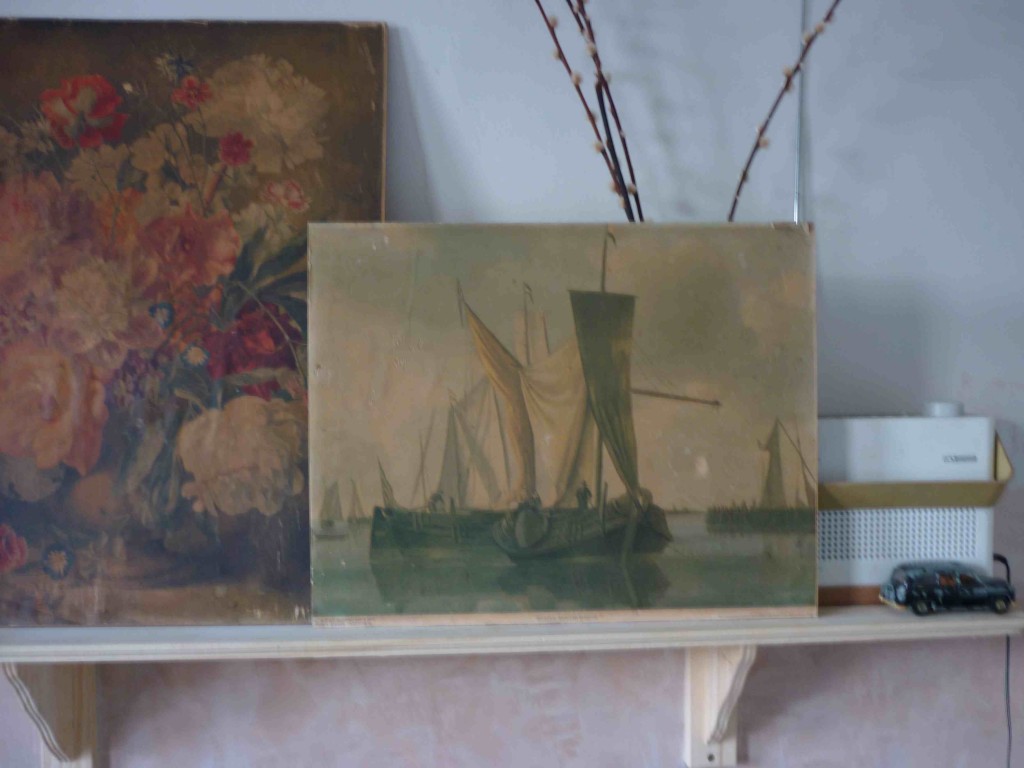 Flowers and a sea scene. Mournful, huh? I am currently obsessing over collection flower paintings, seascapes and still lives, and hanging them all in groups. I'll keep you posted on that little project… It may take some time.
For more ideas of the inspiration I'm thinking of check out my Seaside Moodboard on Pinterest. If I get anything done, and don't get distracted by walks by the sea and out-of-season crazy golf, I'll share it next week. x