It's not unusual to see products named after neighbourhoods or streets, but today we're heralding a particular version of the phenomena: South London prints. Ahhh South London, a place inspiring a host of descriptions from 'Dalston without the cunts' (Vice) to 'Oh lovely hills of Camberwell, we shall behold you no more in beauty and pride' (William Blake). And a place that (at least three) designers have immortalised in their own printed work.
Let's begin the journey in…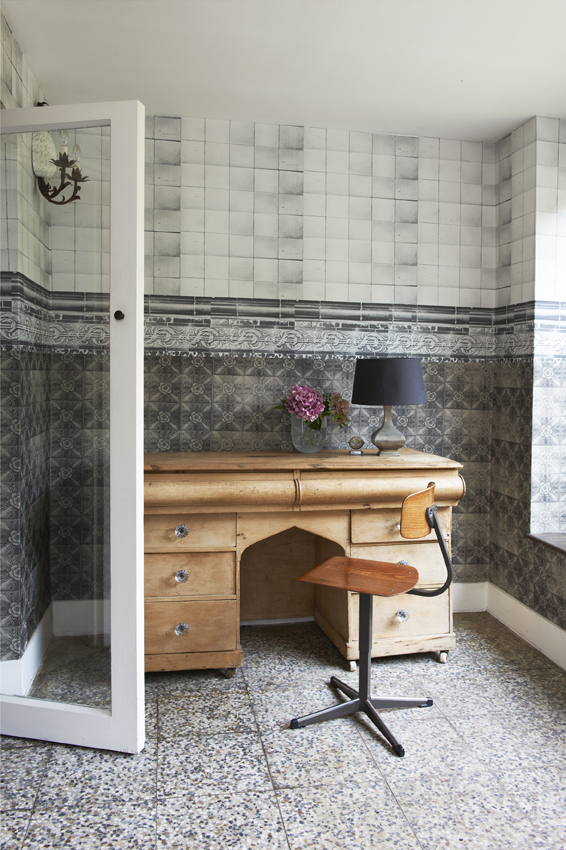 New Cross. Deborah Bowness named her collection of wallpaper New Cross Tiles and included a Dixon Road, a Lewisham Way (both shown above) and a Laurie Grove. Don't they look smashing with terrazzo flooring and a pineapple lamp?
Moving round the corner to…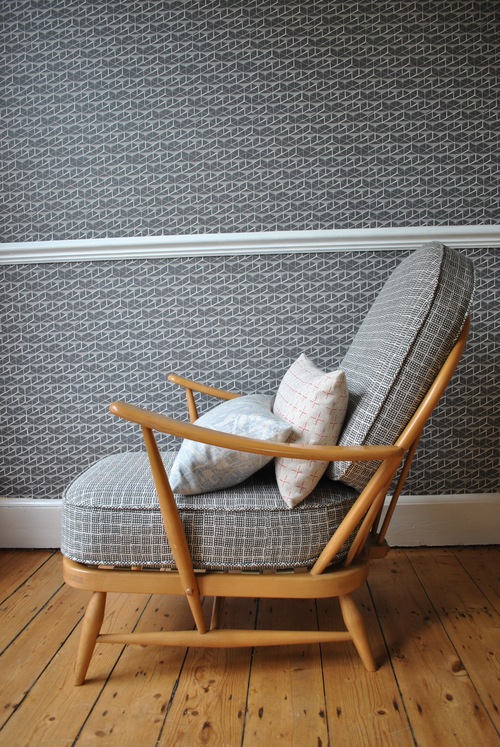 Brockley Cross. Hand drawn printed textiles and wallpapers by Thorody, 'with a hint of South East London,' in their own words. To be honest only the fabric on the light cushion is called Brockley Cross, but I loved the whole ensemble in this picture – worth scooting over to their website for a good root around.
Finally, a bit closer to town and from everyone's favourite interiors gents…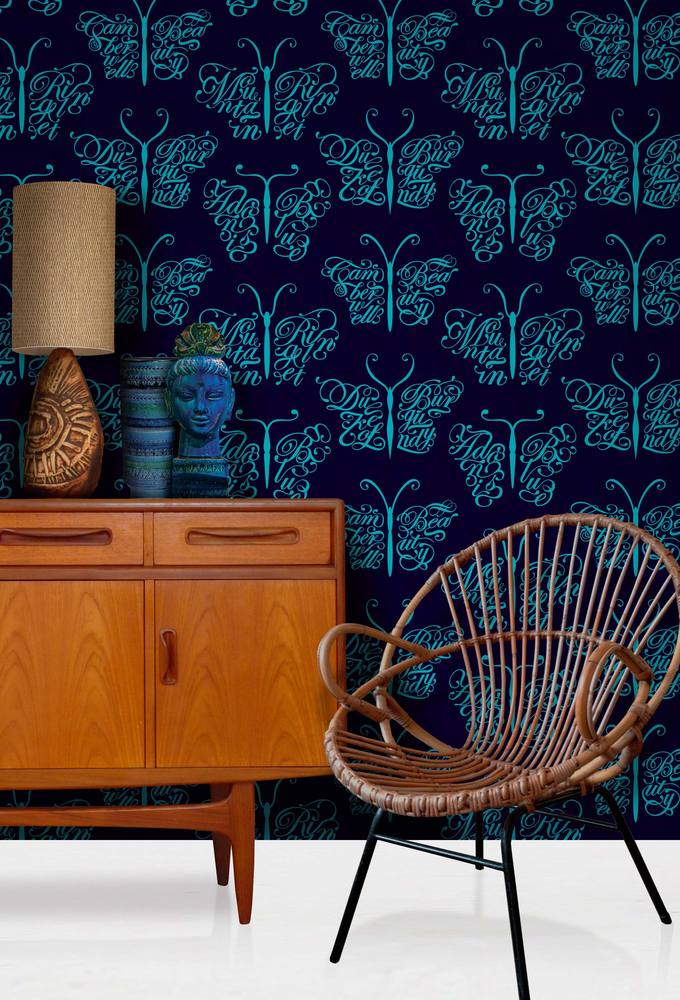 Camberwell. Or as Mini Moderns has it, Camberwell Beauty. And yes, the cane chair didn't go unnoticed.