Secret Peckham: The Asylum
I lived in Peckham for years, and I loved it. Having no car, I walked frequently past a set of alms houses on the way to get angry in B&Q. The houses seemed to be occupied, but in the centre of the gardens was a big derelict chapel which I always wondered about. Now, thanks to my friend at work, I have some answers.
She's getting married there. The chapel, known as the Asylum, is part of the Caroline Gardens alms houses, once the biggest set of alms houses in London. Bombed in the war, it has recently been brought back into use by Jo Dennis and Dido Hallett. You can now attend concerts, exhibitions and yes, even get married in it.
Best of all the bringing back to life of this building has been through minimal intervention. The bombing, incredibly, didn't damage the chapel's extraordinary windows.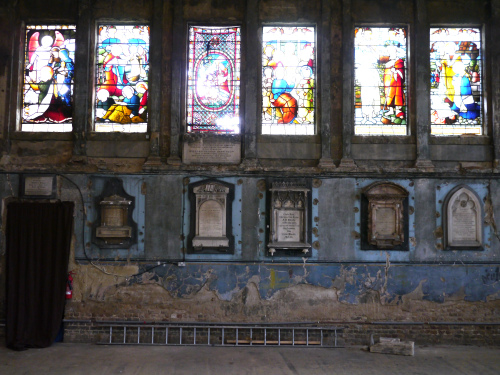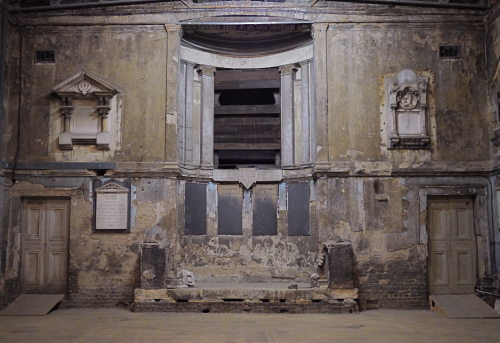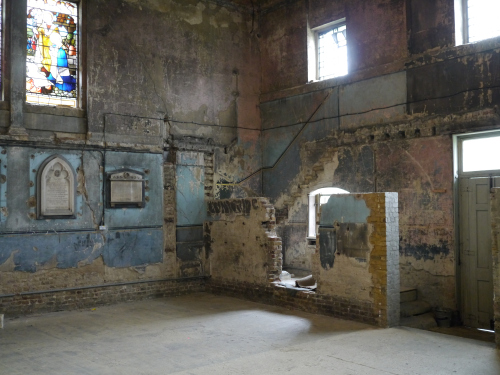 The website about the Asylum is well worth a visit. Not only does it have listings for events and details of how to hire the space, it also has this brilliant brief history of the place:
"Caroline Gardens Chapel, in Peckham, forms the heart of London's largest complex of almshouses originally known as the Licenced Victuallers' Benevolent Institution Asylum. However, despite being called an "asylum", the grade-II-listed site was not a home for lunatics. Instead, the word was used in its older sense of "sanctuary" and it was in fact an old folks' home for retired pub landlords (or "decayed members of the trade" as they were known at the time)."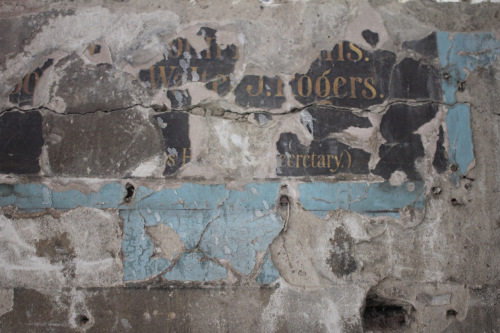 Isn't that wonderful. Old folks home for retired pub landlords? 'Decayed members of the trade'? Can I book myself a place now?