Save the Royal Vauxhall Taverna
Oh, oh, the things I've seen. I've been going to the Royal Vauxhall Tavern pretty much since I came to London in 2007. If you're not familiar, it's a lone pub standing by the arches in Vauxhall, built on the site of the Pleasure Gardens which stood there for 200 years, offering Londoners leisure, pleasure, high art and low fun by the river. Built in the 1860s, the RVT has continued the tradition and become the epicentre of London's alternative gay scene. And now… you won't be surprised to hear… it's in danger of being developed.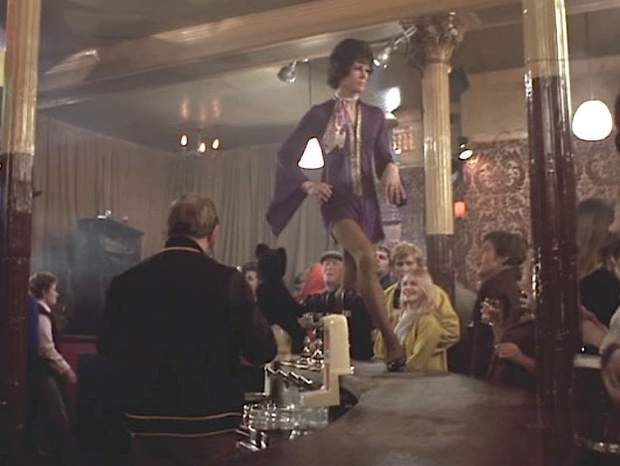 Gentrification has seen the closure of a number of London's most iconic gay venues in the last year, but this really takes the (disco) biscuit. It's been a beacon of LGBT freedom, fun and self-expression since the days when homosexuality was still illegal. Paul O'Grady worked the stage as Lilly Savage every week for eight years and calls the place 'The Royal Vauxhall Tavern School of Dramatic Art.' It's welcomed everyone from Barbara Woodhouse (random) to Princess Di in butch leather drag (even more so). Today it hosts cabaret and discos that give discerning guests a second home, away from some of the more commercial, a-political and, erm, body fascist aspects of the modern gay scene. And with the long-term residency of Amy Lame's Arts Council-funded Duckie night it offers some of London's most out there avant garde performance art.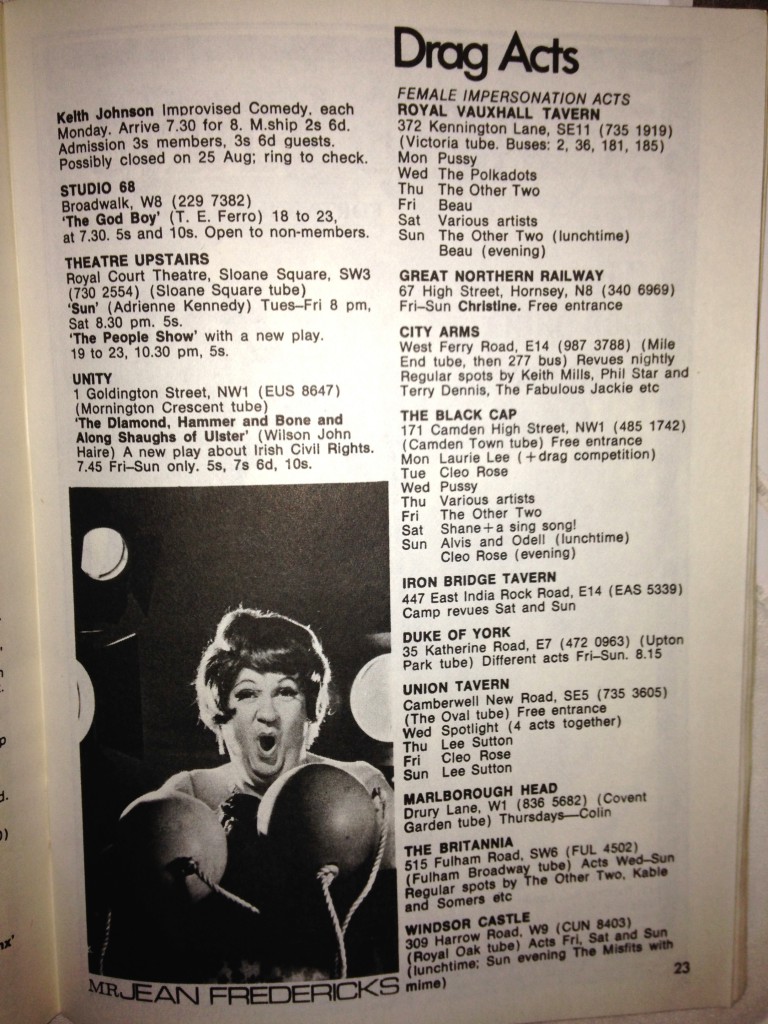 On the stage I've seen a debate on the relative merits of dogging and cottaging. I've seen 'social worker' Sleazy Michael pull a bike chain out of his bum to rapturous applause. I've seen a girl up a step ladder pissing in a bucket while singing Bleeding Love to a chorus of boos. I've seen the mighty Lauren Harries cause fights among the audience – get a taste of that unforgettable evening here – and Peter Tatchell get snogged unexpectedly. I've had my picture painted by a man in a one-legged catsuit and seen a woman in a horse head tap dancing and falling over. And more than that, I've danced and danced and danced – to Kate Bush and to Azelia Banks and to pretty much everything in between. The fella has even done an interpretive dance to Total Eclipse of The Heart – you don't have to be gay to have a good time at the Tavern. Although I have to admit it doesn't hurt.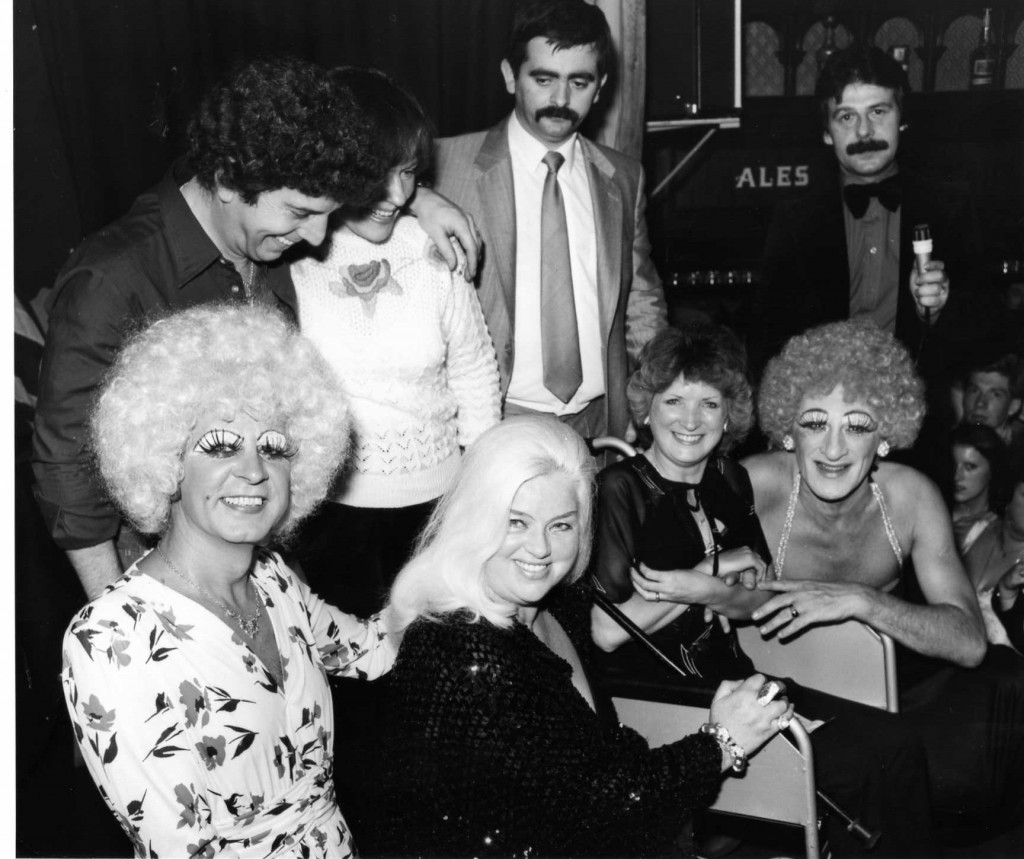 The building itself is also rather lovely, with a little stage surrounded by view-obscuring pillars and a raised seating area at the back – top tip, if you're not into audience participation, that's where to sit – the stage lights blind the performers to anyone beyond the third row. But now it is under threat. The Tavern has been sold to a company who claim to support its role as an icon of London's gay history, but they are campaigning hard against it being listed as a community asset, stating that the very act of listing it would force them to close the venue. As usual in these things there are a lot of ins and a lots of outs… but the bottom line is the clock is counting down on surely London's best, most historic venue for gay art, rights, discos and bingo. If you've ever been, tell us in the comments. And if you want to get on board, visit the Future of the RTV's campaign page. Or just get down there this Saturday where Amy Lame will almost definitely be playing a lot of Morrissey.