"It's really just a boring house inside," said the concierge in our hotel when we asked him to book us tickets to see Gaudi's Casa Mila in Barcelona last week. To be fair I don't think he felt that the architecture itself was boring – it's a curving Art Nouveau beauty with a courtyard at its centre and a crazy sculptural roof garden that you and many other tourists can take a hair-raising walk around (it's pretty high up).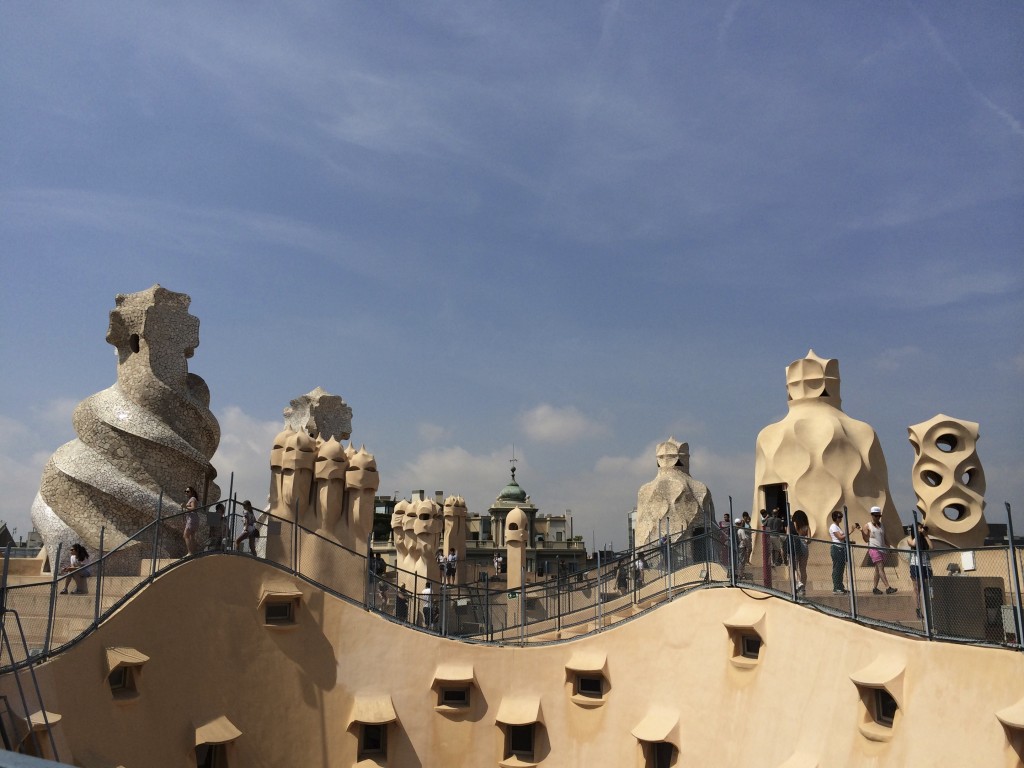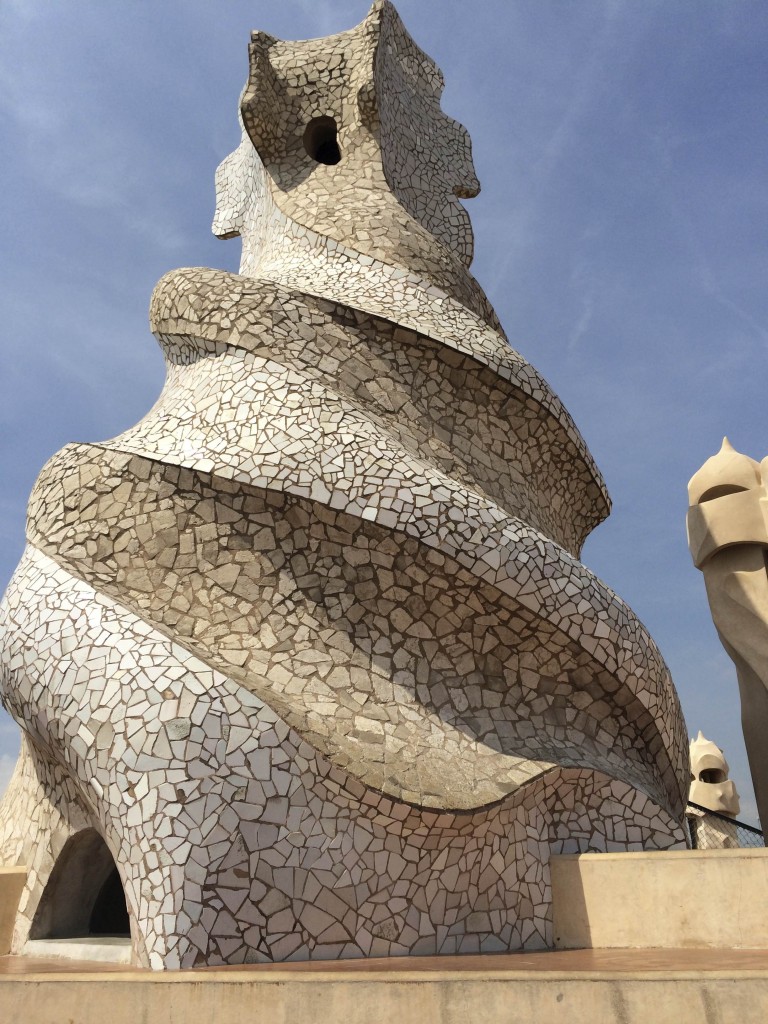 La Pedrera, 'the stone quarry' as it's more commonly known, was built between 1906 and 1912 after a wealthy family commissioned Gaudi to create a home with apartments to rent out. The vaulted roof terrace with its mosaic-clad sculptural figures and Star Wars-esq faces is the most obviously intriguing part of it once you get past the beautiful facade and cleverly, each one is also functional acting either as a skylight, staircase exit, fan or chimney. Inside the building? I guess the concierge didn't know who he was dealing with because I loved the boring apartment. It was full of gorgeous paint colours, floor finishes, rugs, textiles and Deco bathroom fittings and a dreamy scullery-style kitchen that looked straight out of a World of Interiors shoot.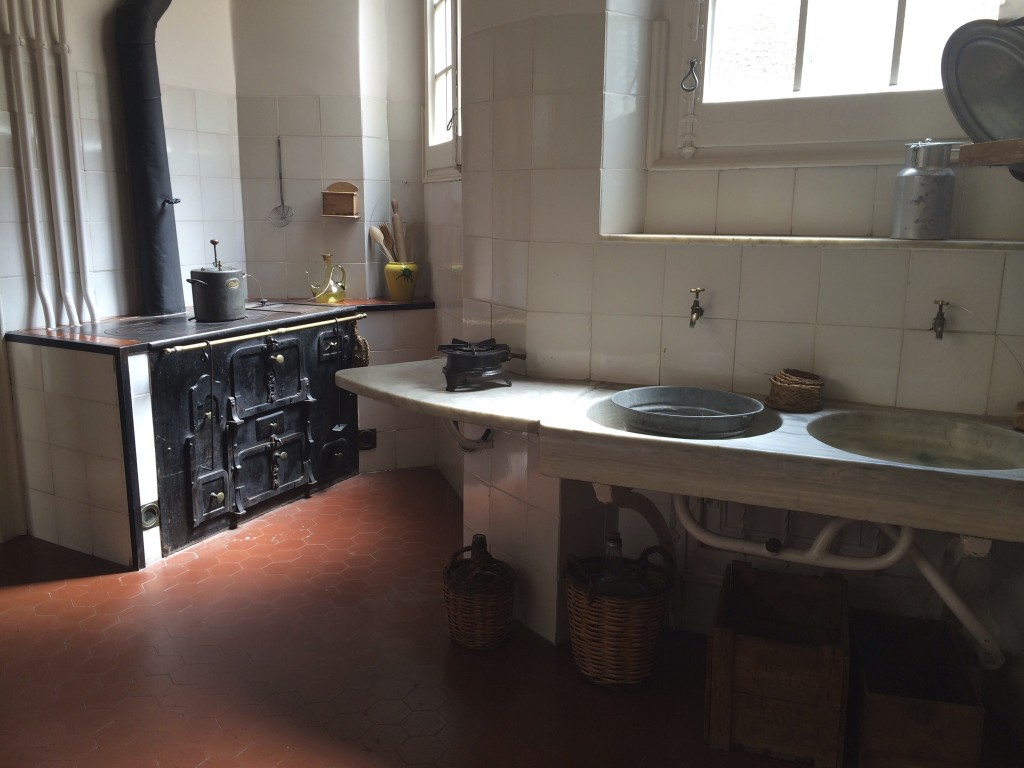 Hexagonal floor tiles, uber range cooker, utilitarian taps and cast iron bits…even the statement fruit bowl made sense.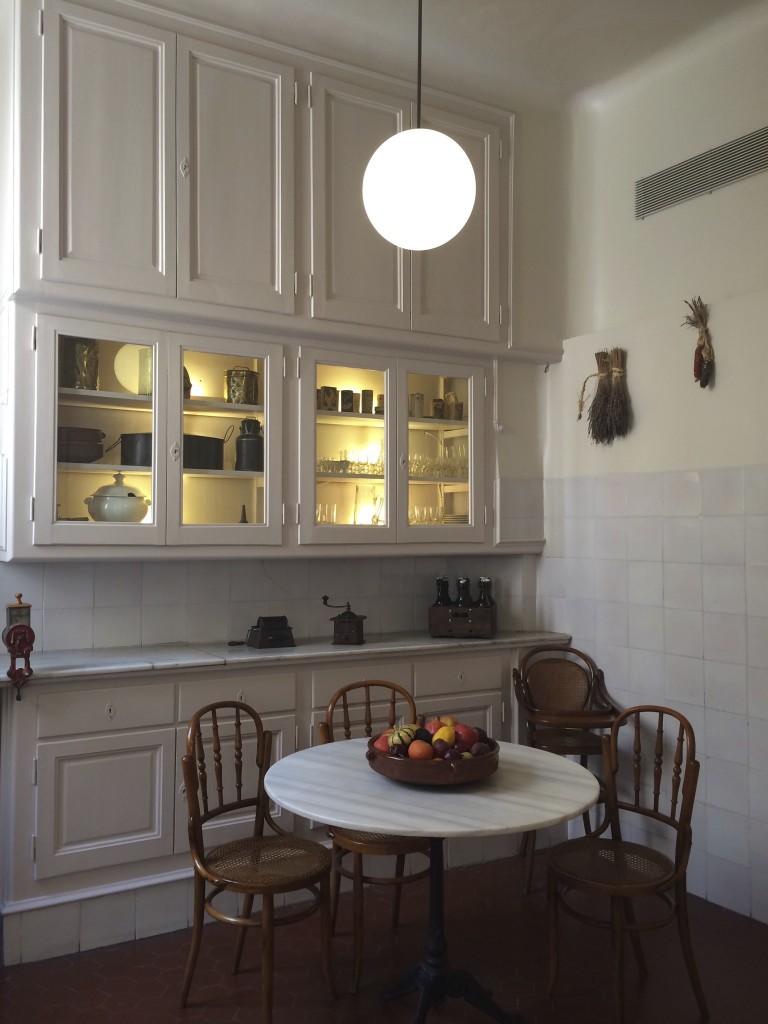 Seems I got distracted by the good floors in the living room and master bedroom as this is all I've got to show for those rooms.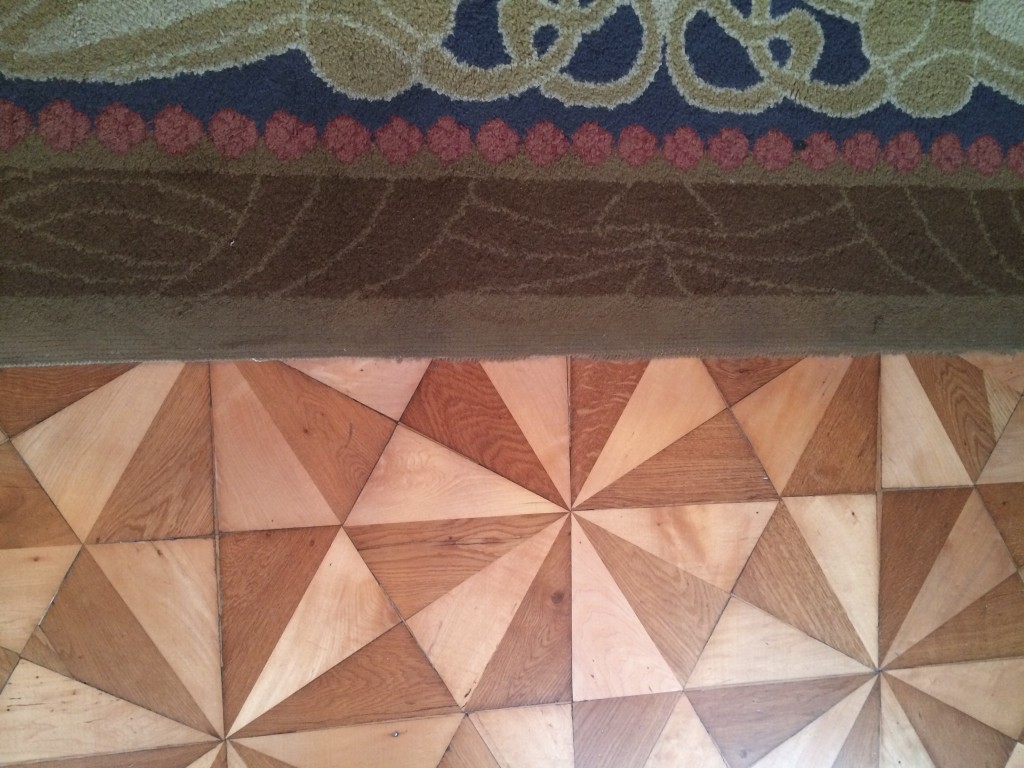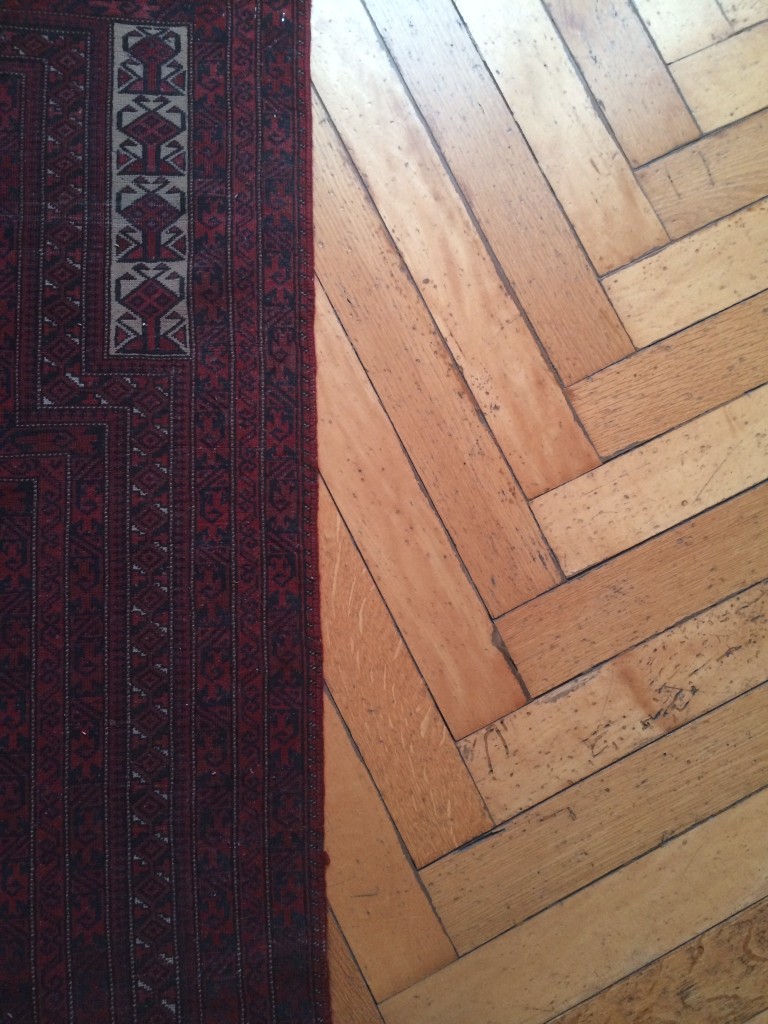 I got myself back together for the bathrooms though – great green, great pink, please excuse the quality of shots of the latter.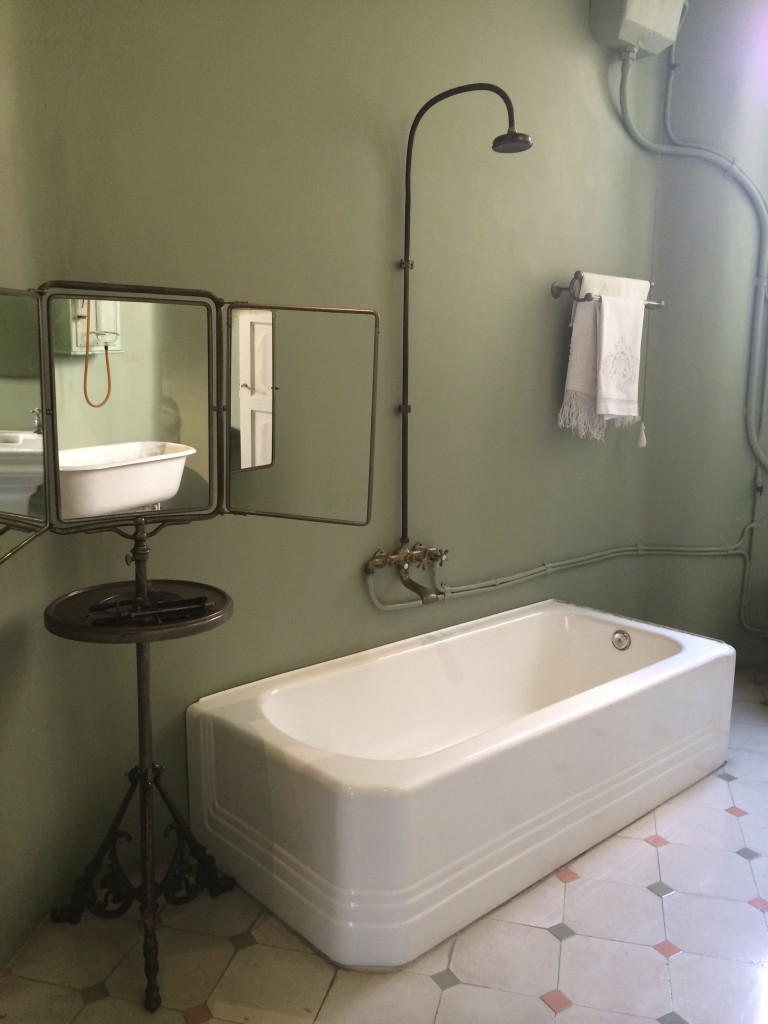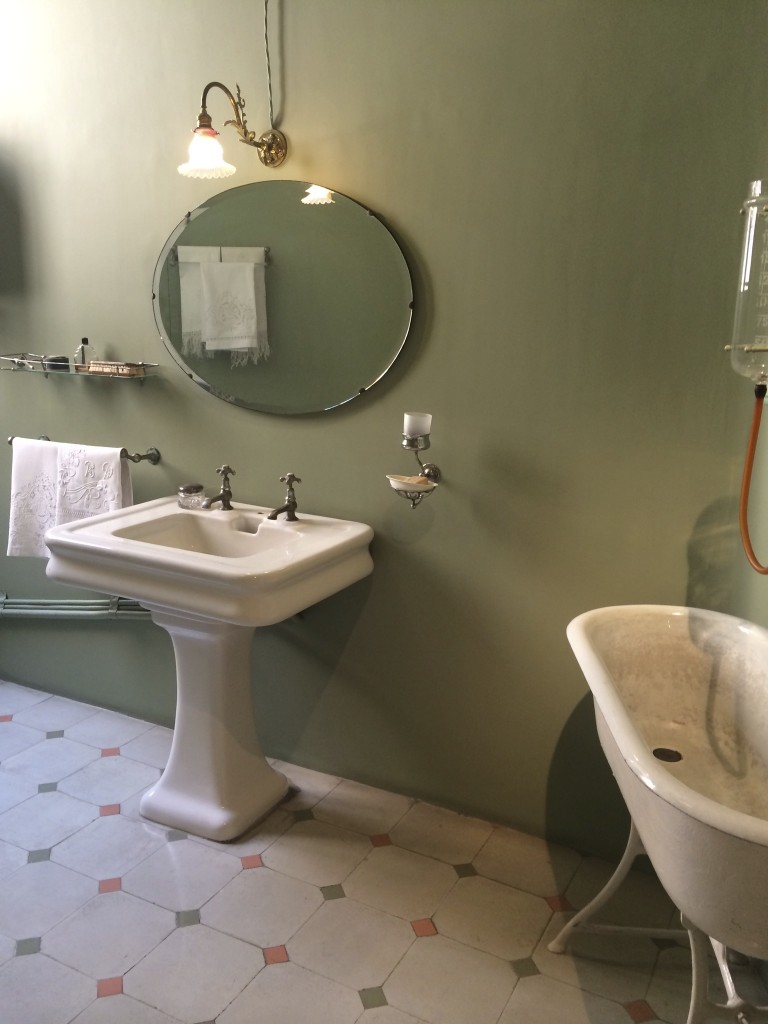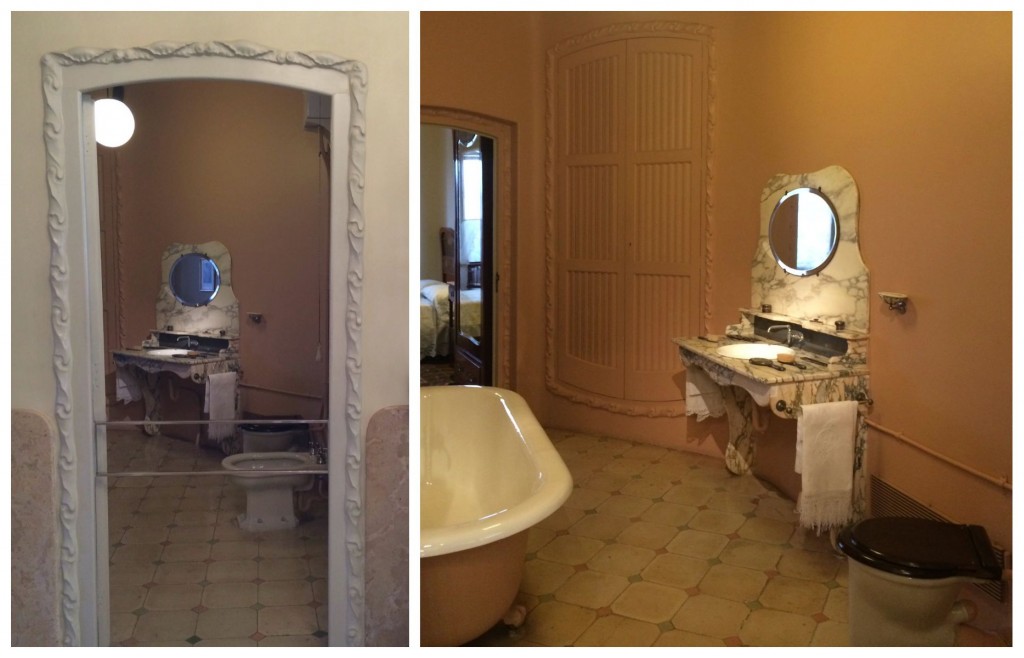 The cutesy kids room was also styled up a treat.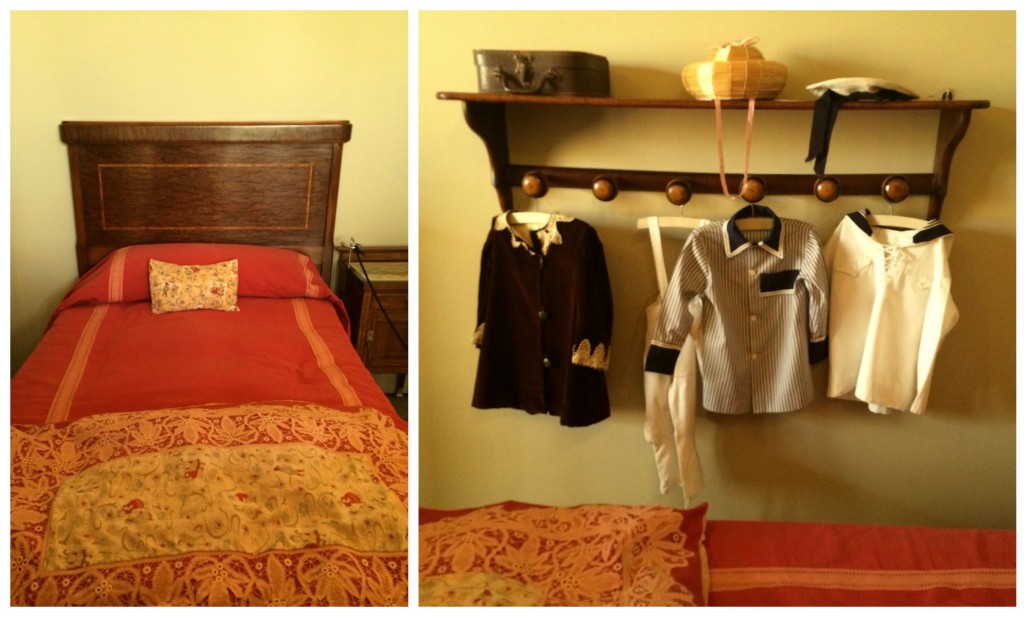 Not all of the building is open, but there is a floor or two dedicated to Gaudi's ethos and work generally then this apartment, which was restored in the 90's after most of the original interiors had fallen into bad repair. It was gorgeous and I recommend if you're heading to Barcelona anytime soon – and I'll be posting a bit more from the trip in due course.