Outdoor cooking on a feminist stove
It was my birthday recently, and inspired by a couple of lovely chairs Jill had just bought, I went off to Brixton Market to spend some of my birthday money on a Senegalese rug. Obvs. Lots of the African homewares shops in the market sell these bright plastic rugs, but Malika had the best selection, and I came away with two. As I left my eye was attracted by another brightly coloured home product, the subject of today's post – a beautiful red portable stove. New in at the lovely home store and restaurant Cornercopia, owner Ian talked me through this very efficient stove designed to make cooking quicker, safer and easier for women in India.
The thought of having a stove on which a cup of coffee could be produced in 5 minutes – and with nothing more than a bit of wood – was so attractive for future otter parties and other outdoor living adventures. And the red colour and simple design was just gorgeous. As it wasn't just my birthday, but also the fellas, I snapped one up – the first he'd sold, owner Ian told me. At the weekend we tried it out – after an evening swim.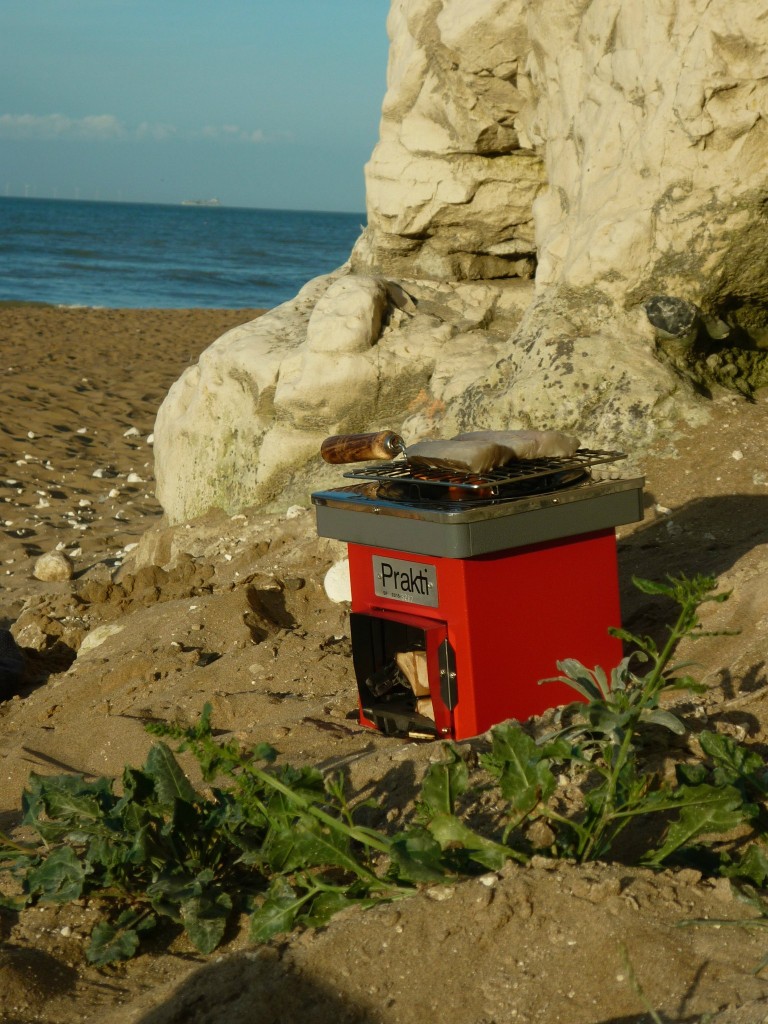 I had my doubts but it was so easy! We used a fire lighter and some kindling from the garage, and while other barbequers around us were choking in smoke and waiting for the coals to heat, we'd cooked 2 cod fillets and some hallumi, and eaten it. God it was delicious, and my jumper smelt wonderfully of woodsmoke for the rest of the evening.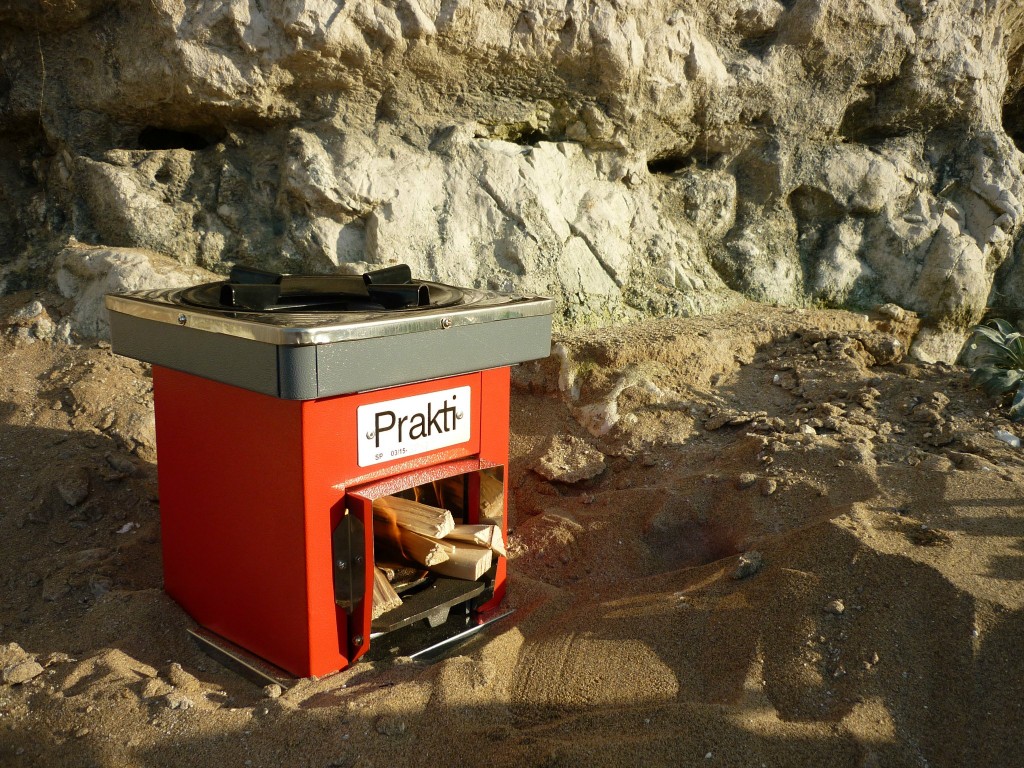 I actually hate barbecues – the waiting time, the faff, the machismo – but this was the quickest, easiest beach dinner I've ever had – and the most tasty. Just in shot you can also see one of the rugs I bought, commandeered as a jazzy beach blanket.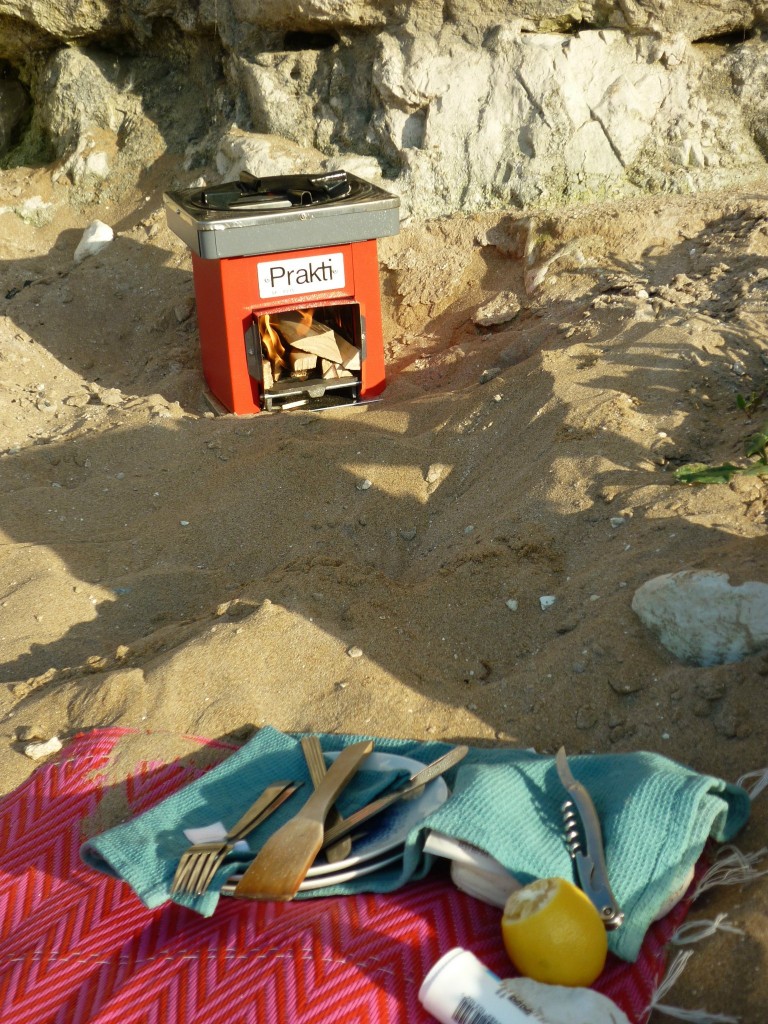 If you want to know more then check out the Prakti website, which has information about the stoves as well as the company's outreach work, which includes training women to assemble and sell the stoves locally. And if you want one yourself then get on down to Cornercopia, one of the few UK stockists. Ian was helpful and informative, and also told me that he was using his Prakti to cook octopus at his garden supper club – dates here. It sounds delicious.
It should be added that the stove was so feminist that I didn't have to cook on it. The fella did that. Bliss.