Remember how much we hated slogans when we started this blog (in 2009!)? Well I've found a few to get behind that – celebrate? rebel in the face of? – the close of 2016. The first is a set of Christmas cards by Babak Ganjei.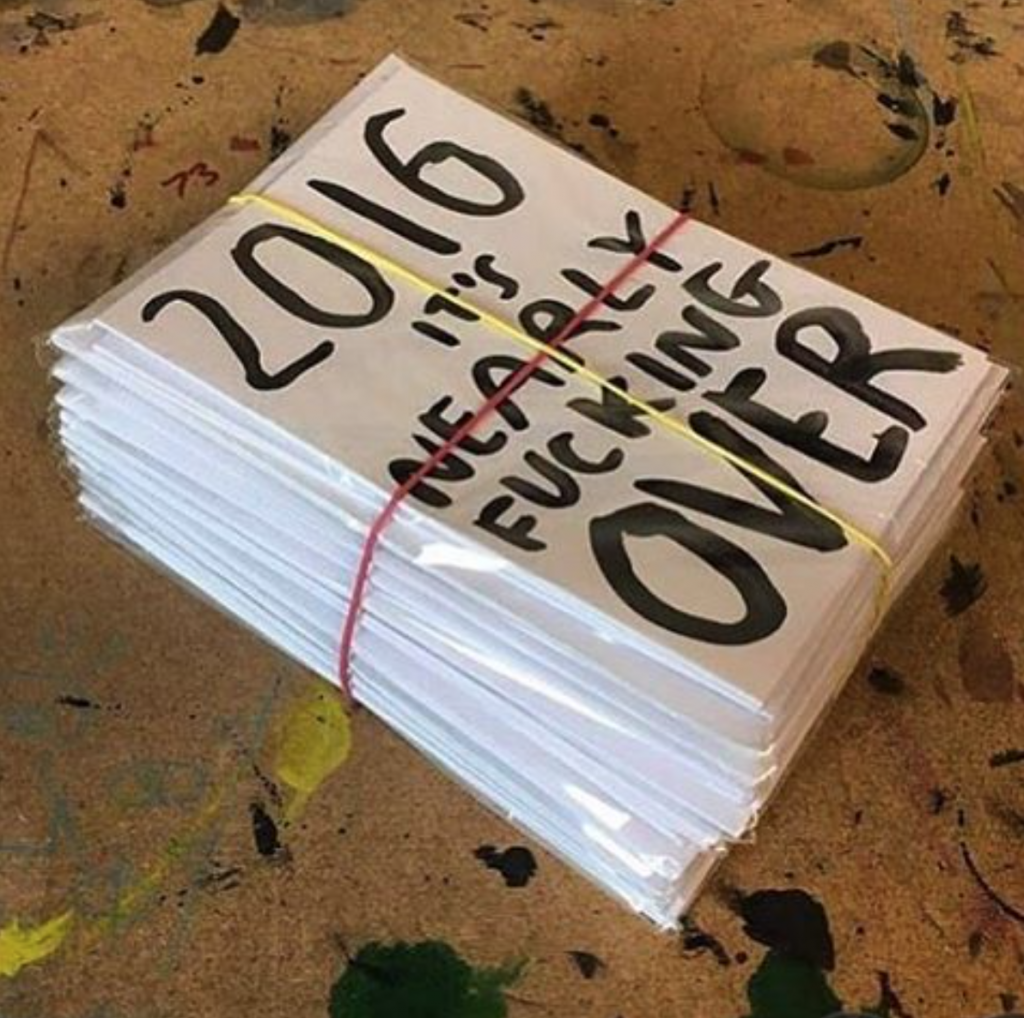 The second is a bumper sticker from the artist Jeremy Deller, available from Studio Voltaire.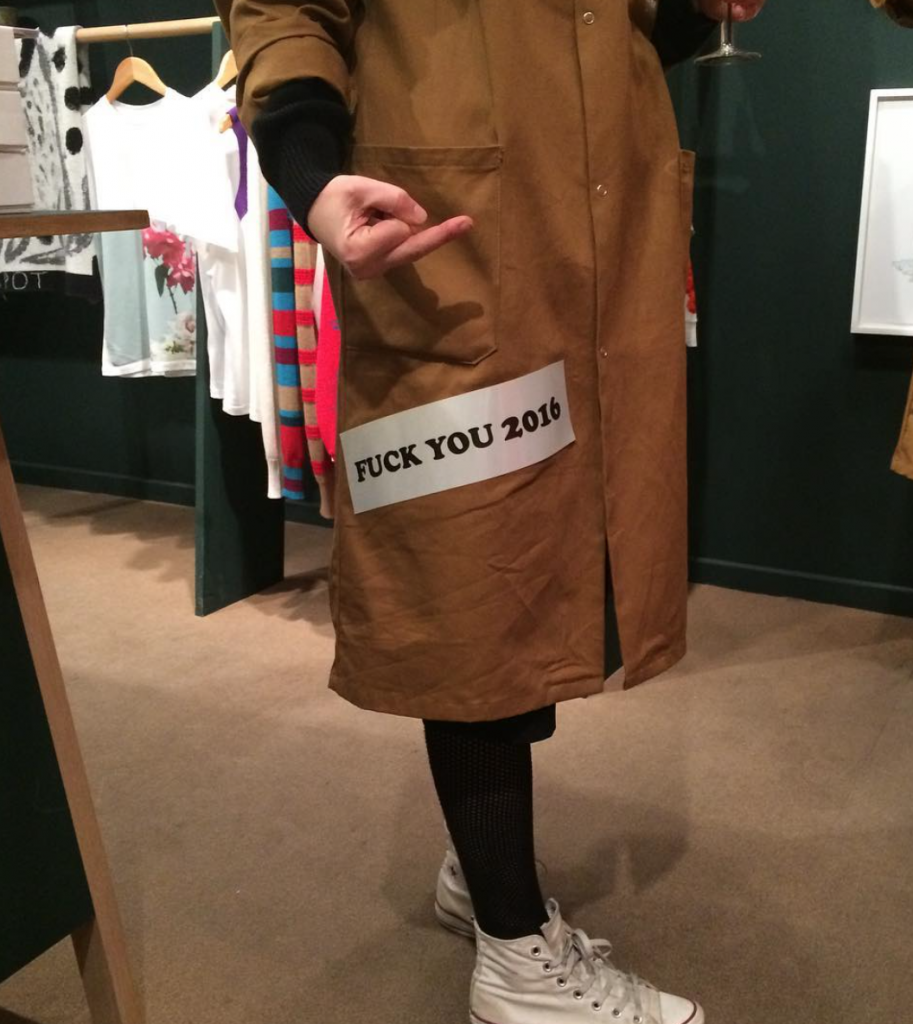 (both photos are from Instagram – here and here.)
Nicely reinforcing how my friends and me feel about things, but I still need to find all those people who think oppositely to me on Facebook so I understand who /why people voted for Brexit and Trump etc etc blah blah. Have you got onto that yet? Not sure I can face it.
Happy fucking end of 2016 to you all anyway.