Eley Kishimoto studio closing, sample sale
Two years ago, Ros reported on a lovely tour she took of Eley Kishimoto's studio, in an unassuming building right next door to the prison in Brixton.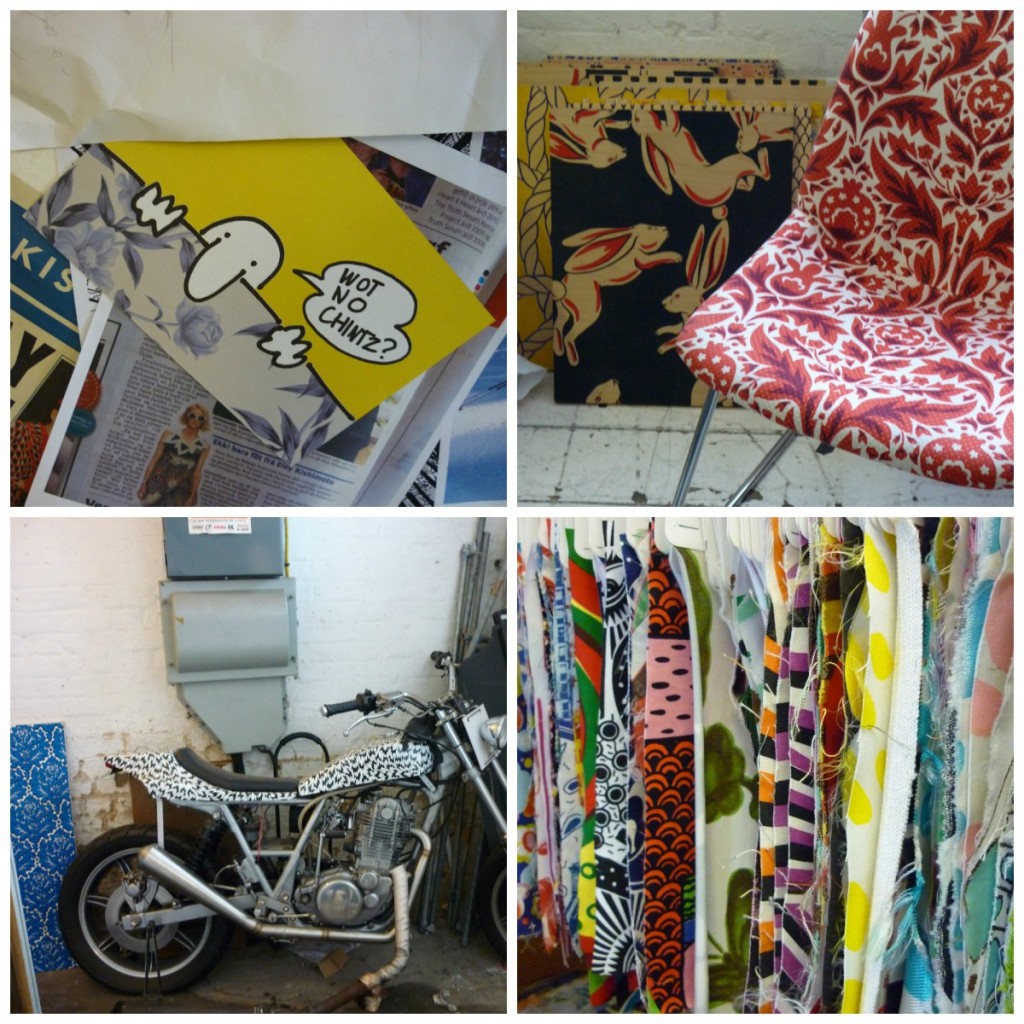 The duo has been there for 20 + years creating the printed fashion and later homewares that they have become so famous for. They've collaborated with diverse brands ranging from Laura Ashley and Globe-Trotter to Clarks and Vans and I've often coveted their blankets and printed bits of furniture – the latter normally created for special commissions I believe rather than sold on their online shop. It's the end of an era as Mark and Wakako are shutting their studio and moving into the purely digital world so that they can work from home or on their travels – their kids have grown up and left school. I visited the sale earlier today and can report it's well worth going to. No blankets as far as I could see (I might go back as I forgot about them until now), but plenty of shoes, dresses, jumpers, coats, bags, notebooks, sunglasses, cups, printed drinking glasses…. No I'm definitely going back. I only bought a woollen jumper and a wacky padded top for going under my thinning winter coat (total cost £40). Here's a peek of the space and the wares for you…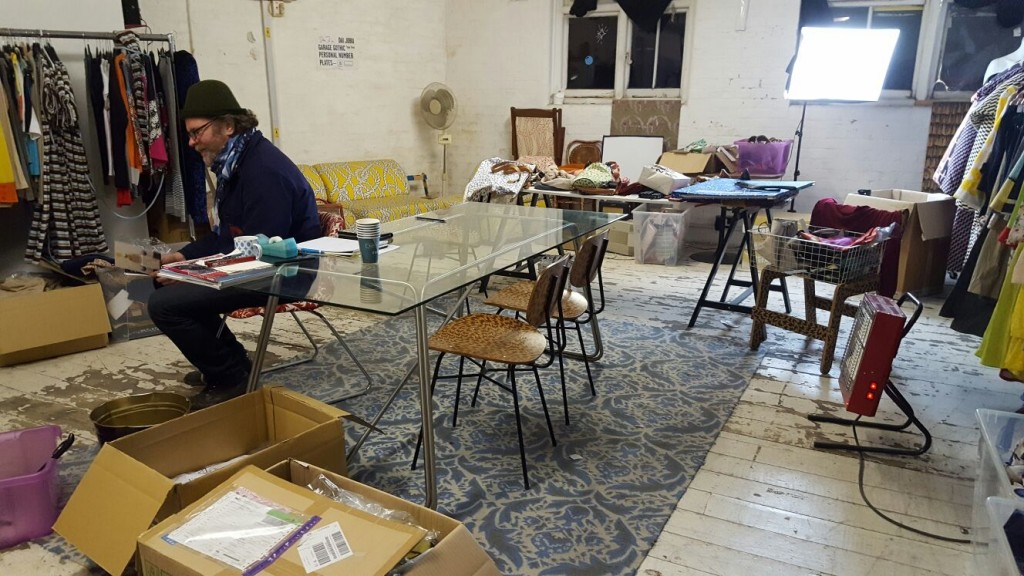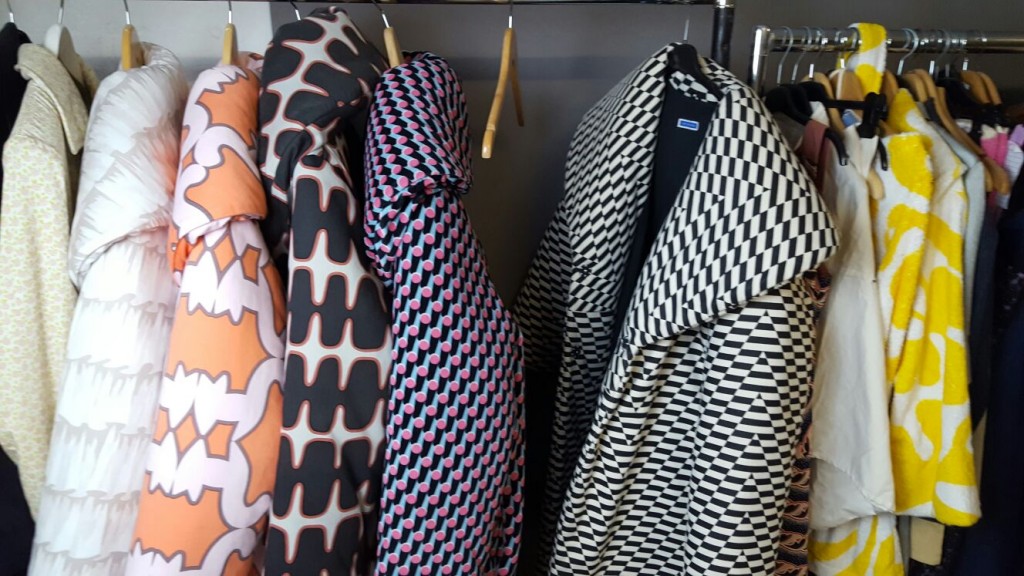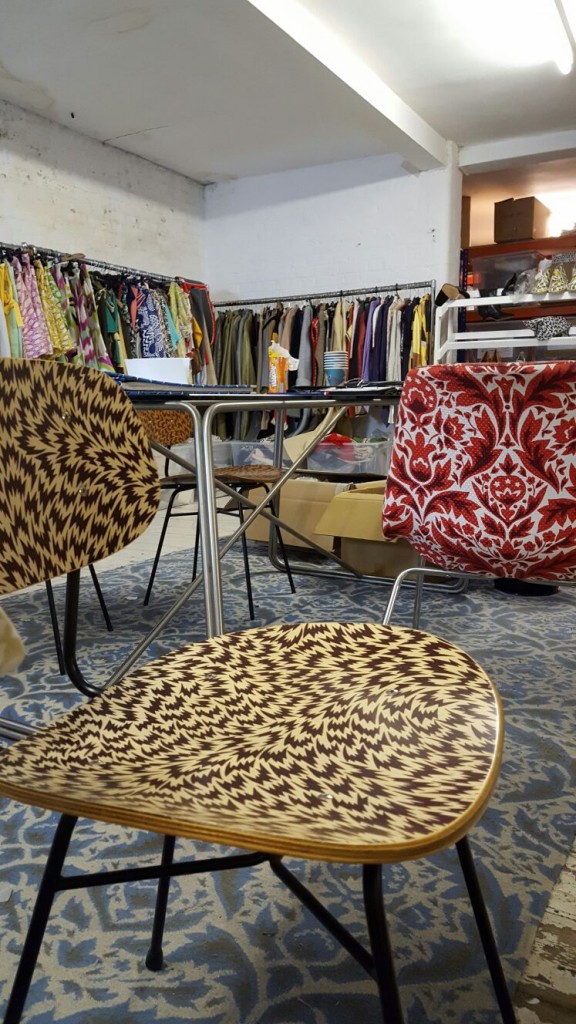 Bad news for us, that chair in the foreground is sold already – not sure about the red one. The below one is I think still available.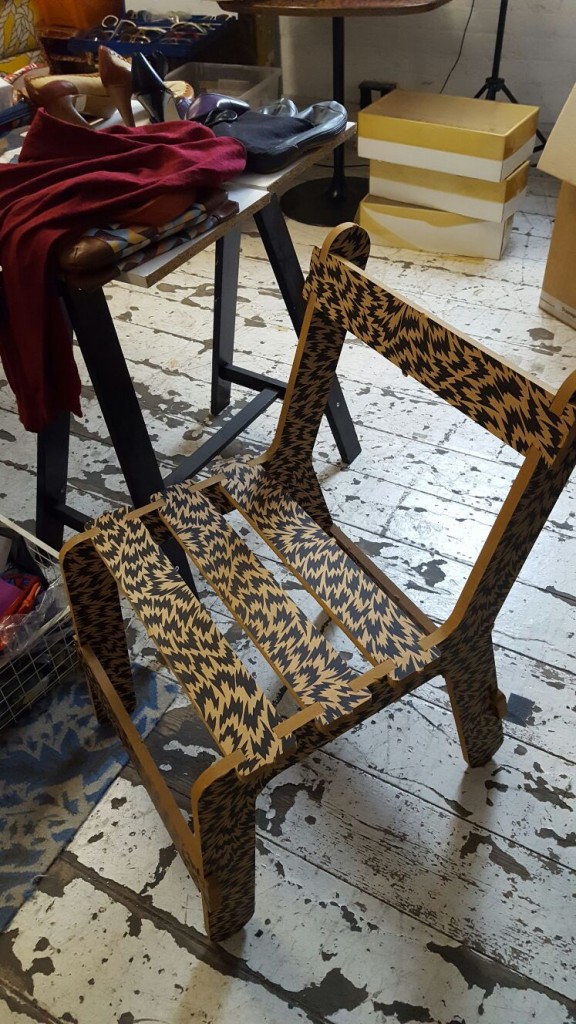 The sale is on until the 23 Dec and you can find the details here.