Elmers End Cafe – perfect, give or take the tits
This morning I had a meeting in Elmers End, Beckenham – not that far from Croydon. I was a bit early so I spent the journey there craning out the car window in search of the sort of cafe that might sell a flat white and a pastry to a London ponce. I'm delighted I never found one because before I knew it I was in Elmers End pulling over at the sight of this.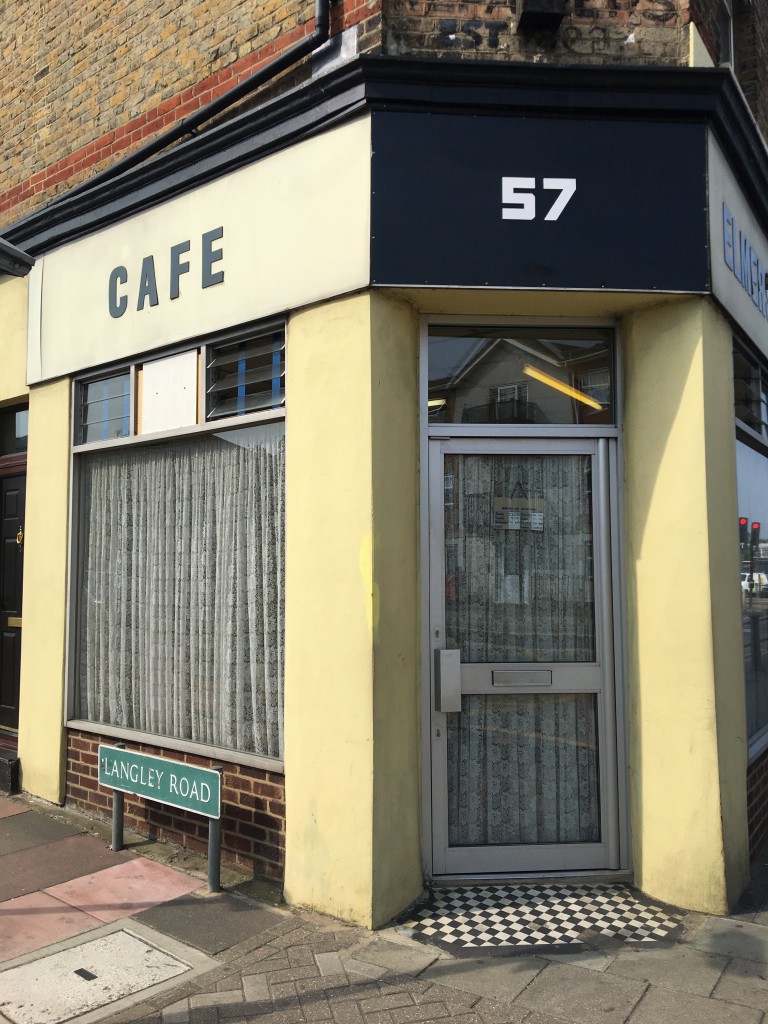 It was the dizzying combination of yellow, net curtain and that shop sign that did it, though the net precluding any view inside made the experience of opening the door a bit intimidating. Being all brave like, I did it though finding myself in a room full of old blokes reading the Daily Mail, chatting to the owner while tucking into Chinese food, fry ups and cups of builder's tea in glass cups.* Check out the inside…
*Ros loves a glass cup so that's for her.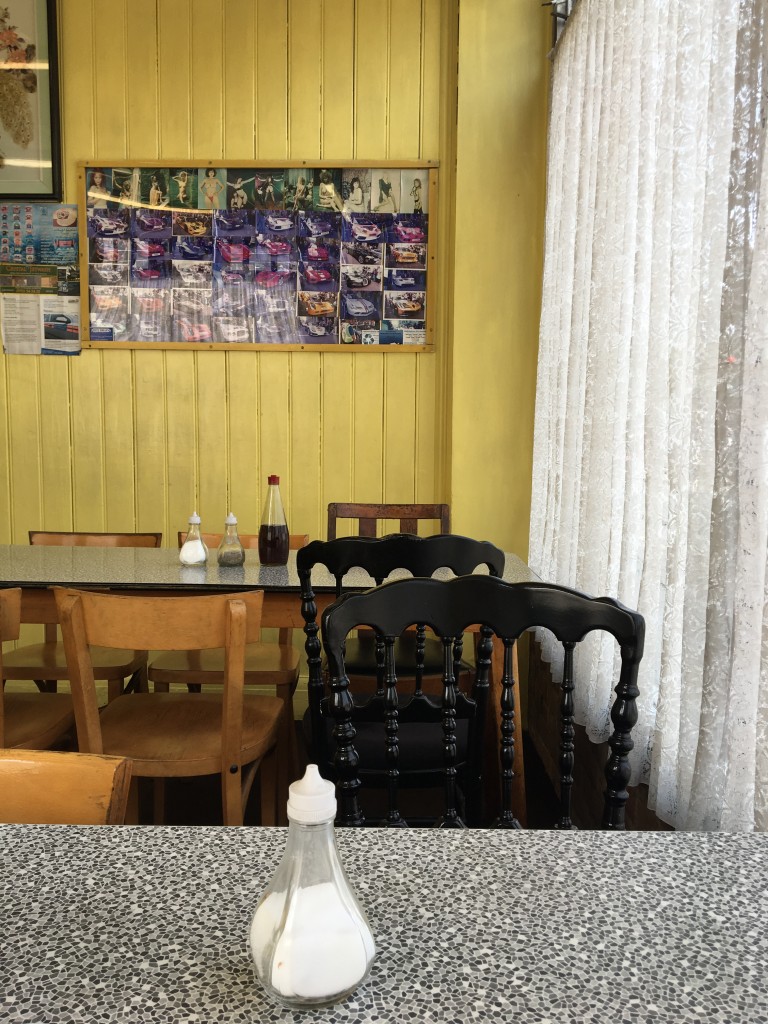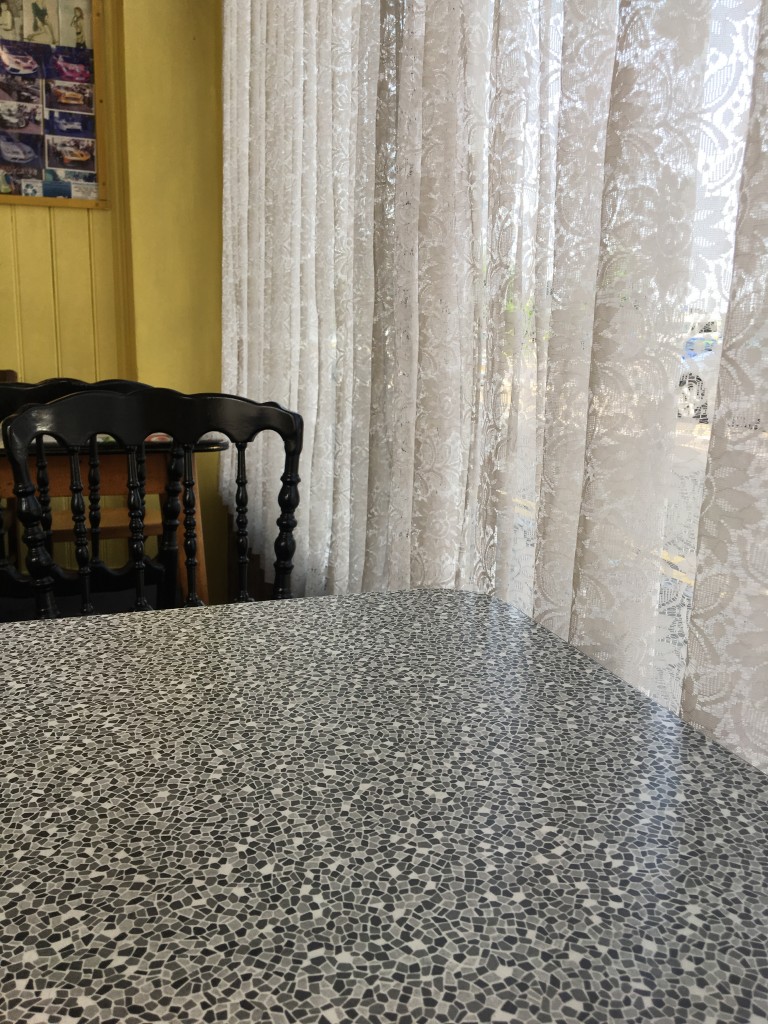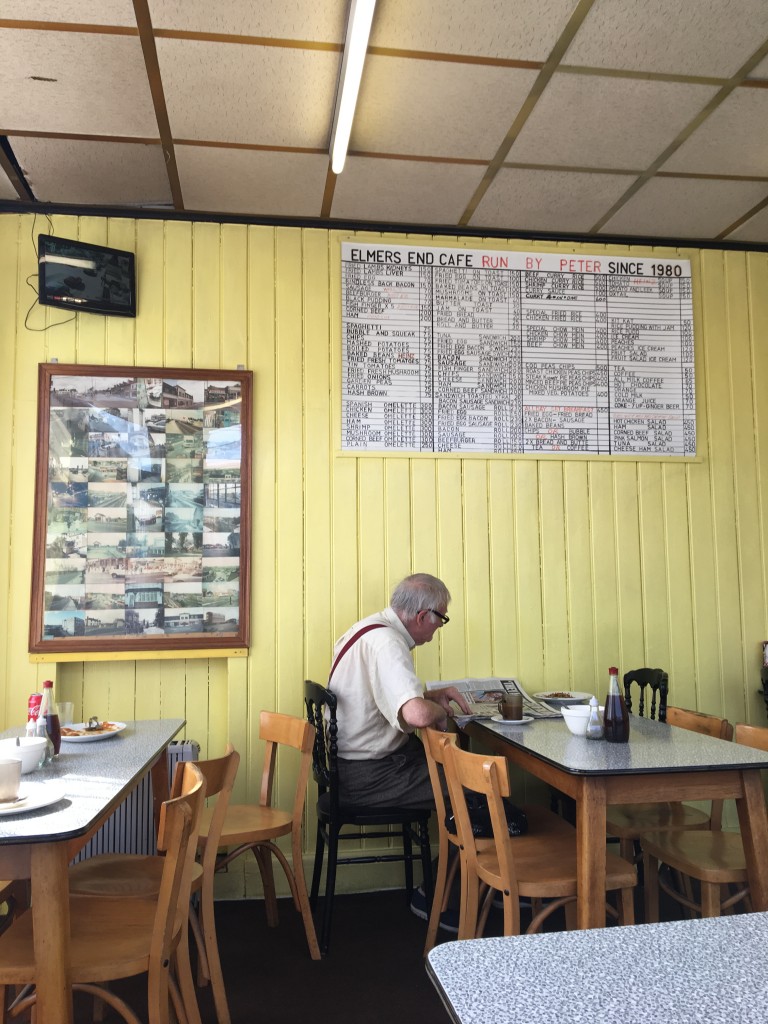 It turns out that Peter the owner is from Hong Kong and has, as the sign above says, been running Elmers End Cafe since 1980. Hence the part Chinese menu and soy sauce on all the tables. That's him below by the table-till, dressed rather magnificently in a 70s tee shirt and red braces. He told me "I don't like change much" and charged me £2 for a cup of tea and fried egg sandwich in the nicest soft bloomer bread the made me long for the death of Rye bread and its impossible-to-saw-through crusts. £2.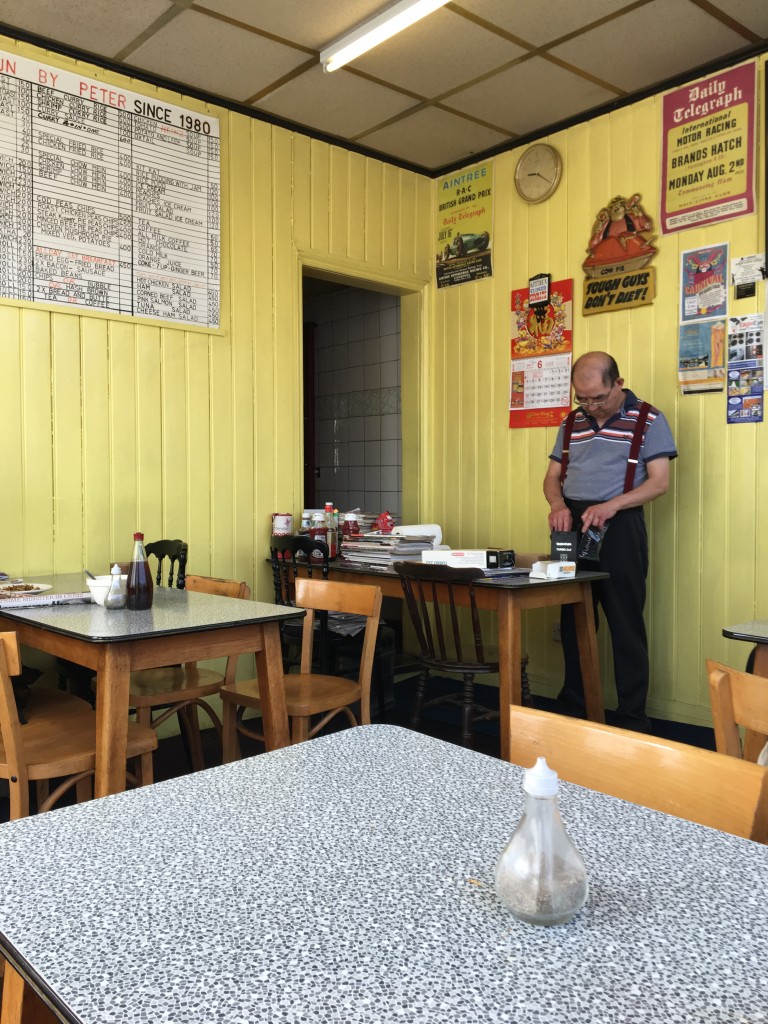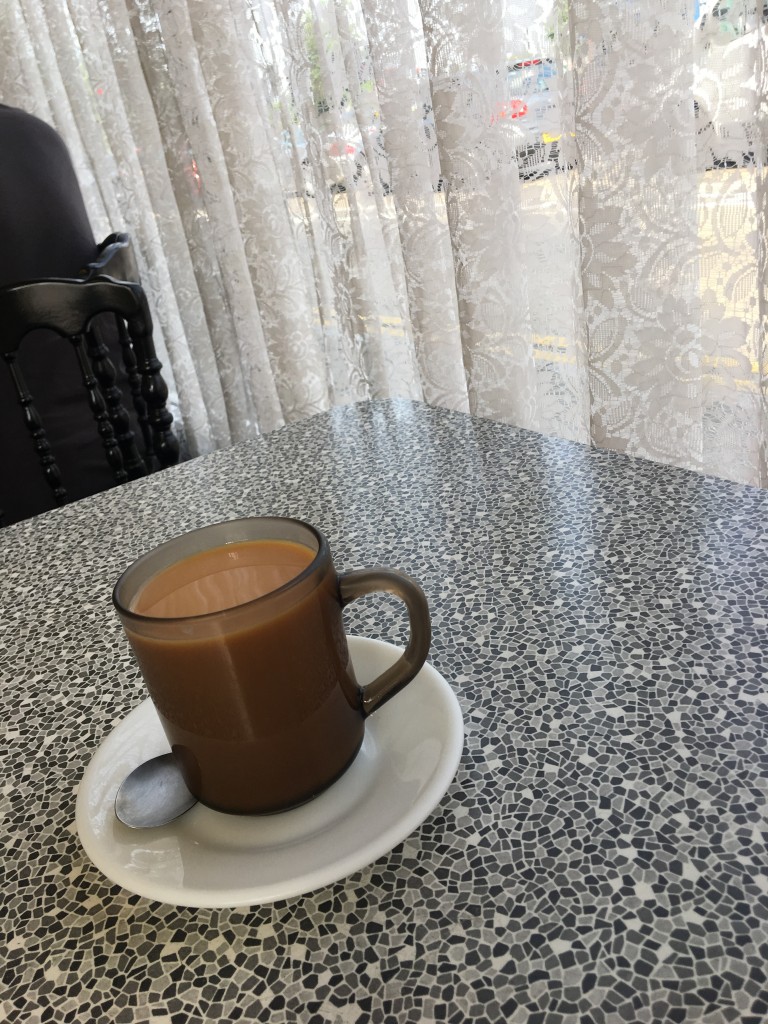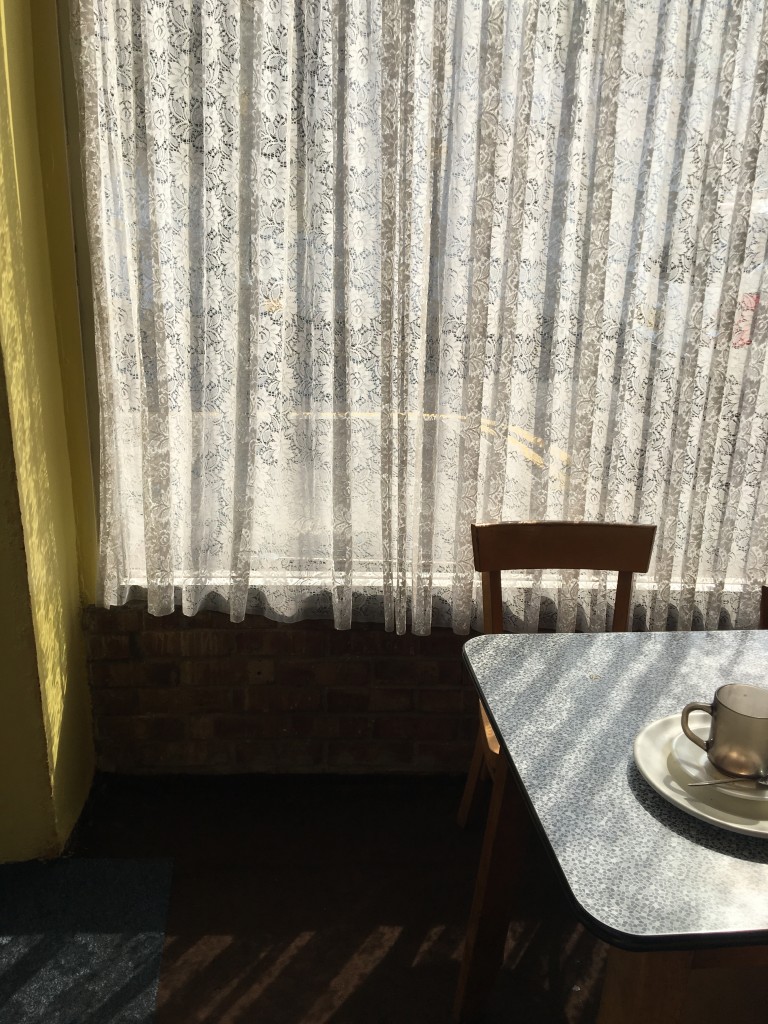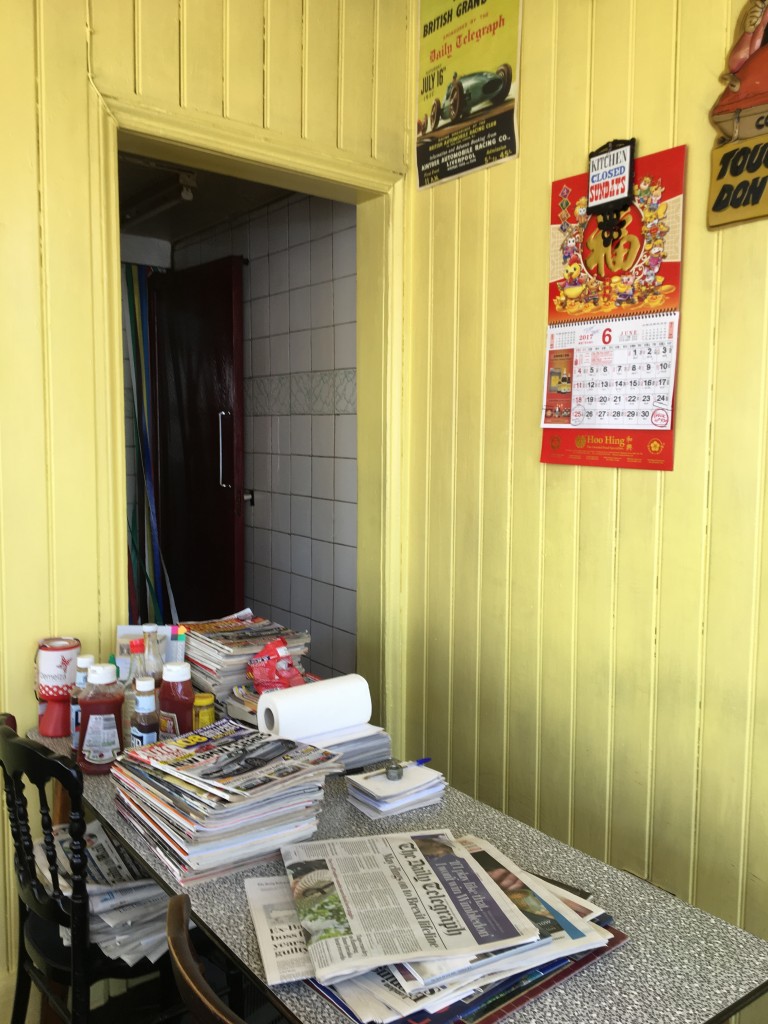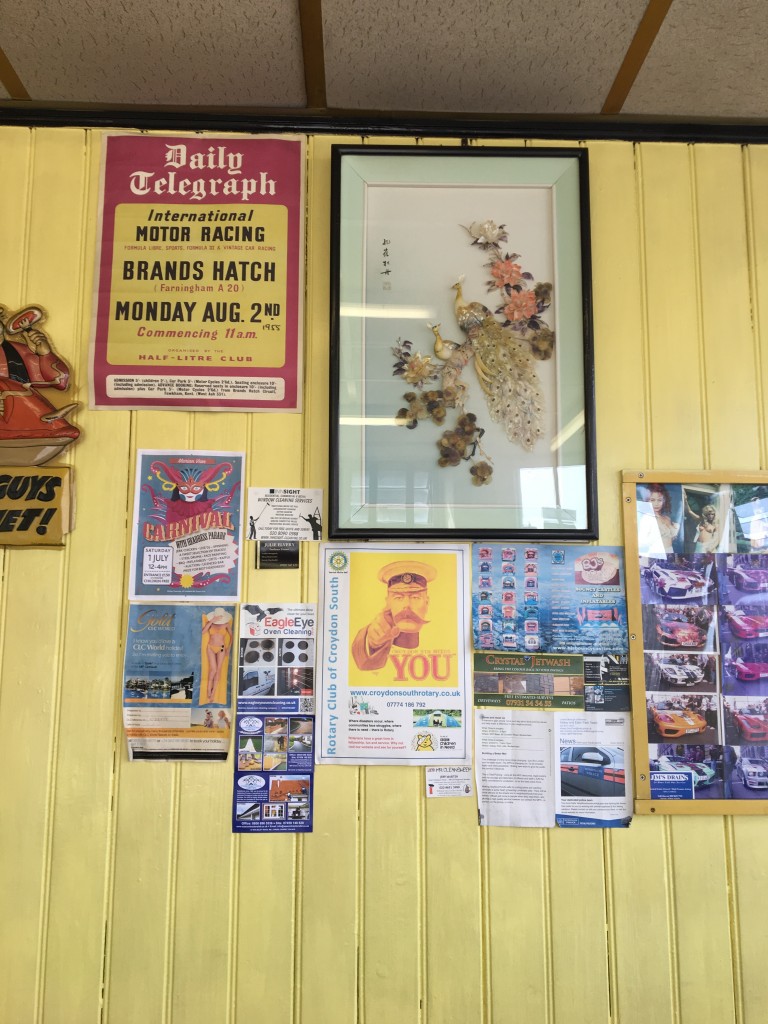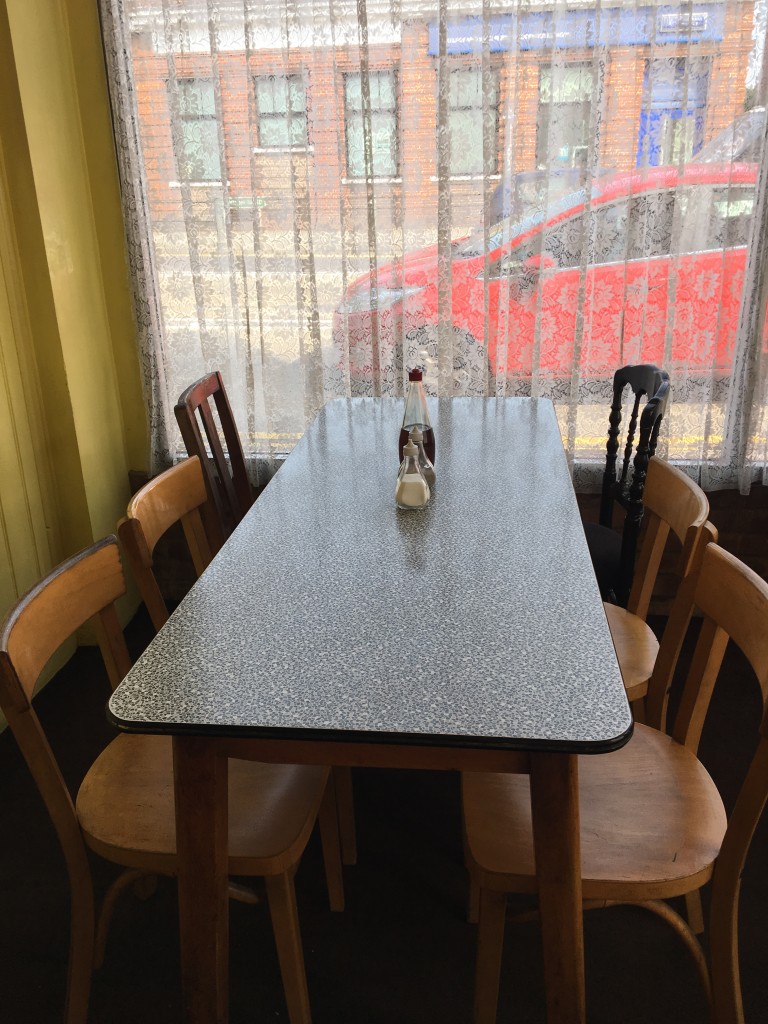 There was only one downside and that was the little row of topless ladies in a frame otherwise dedicated to pictures of cars – men can be so weird. You can just about make out the lovelies below and in the words of my friend Sarah on instagram "Phwoar". Indeed. But, you know, maybe that's why I was the only lady in there.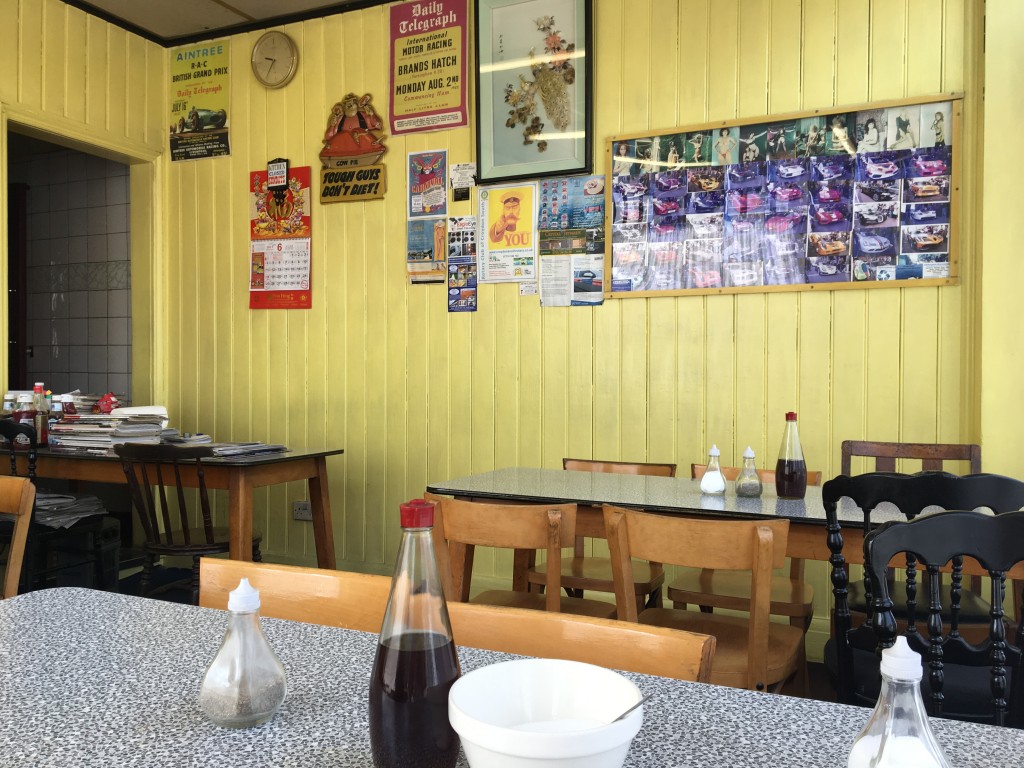 Apart from that one blip I absolutely loved the place. If you're passing through make sure you go and try not to behave like a nonsey hipster taking photos like I did (I was quite discreet).