Trend or travesty: Strapped?
Whoa, we're all over the place this week, but it's been fun and nice to bump into some faces we've not seen in a while. A little trend of travesty for you today based on something spotted during LDF14. Shelving held up by fabric straps. Sound weird? It's not actually, it's pretty nice. The first place I saw it was at the Heal's launch for the new Ambrose collection, which is targeting the space-strapped buyer as well as the strap-loving one, judging by this great shelving system by Sir Kenneth Granger.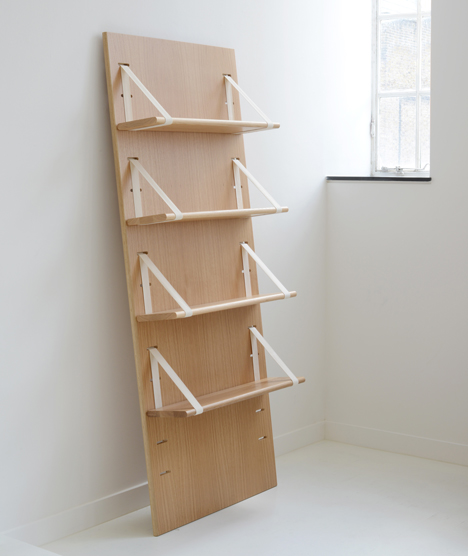 The idea of the piece is that you can add to the board as and when, and also it being unfitted allows for easy moving from flat-to-flat. That's all I did with my first six years in London, so I can totally identify with that idea.
The second sighting of the fabric strap was in SCP yesterday, in amongst the beautiful Japanese wares that the shop was launching at its Simplified Beauty exhibition (more detail on that coming in future).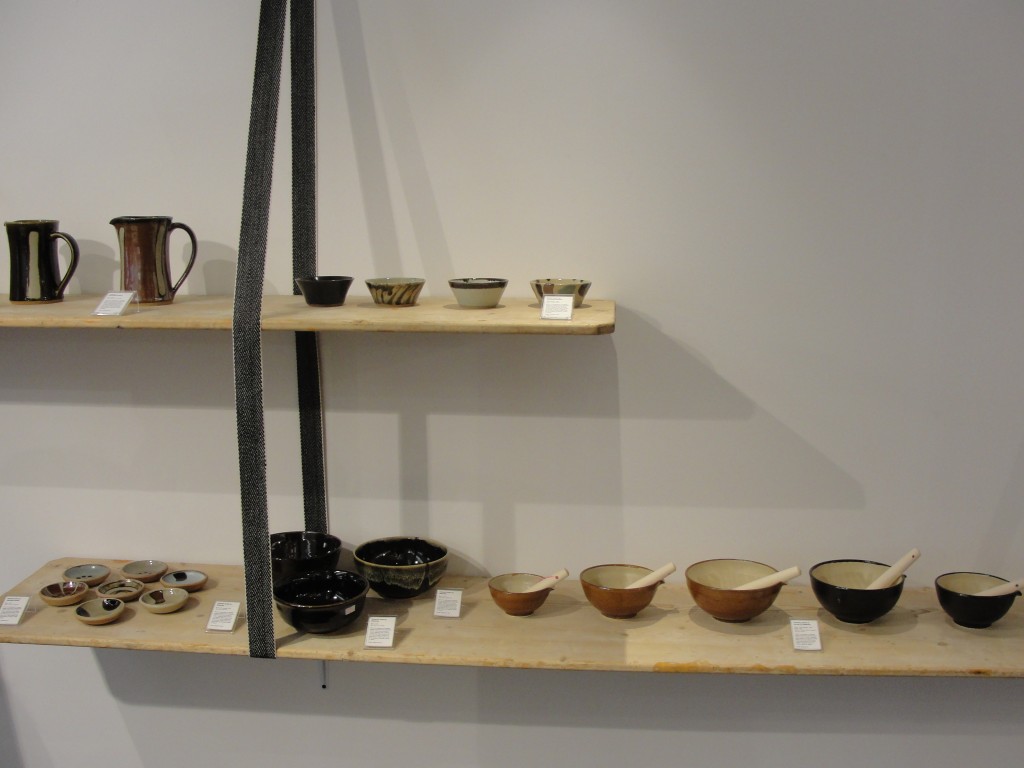 Here the idea was more of a styling trick that you could easily copy, rather than being anything structural for the shelves, which were actually supported on classic L brackets (just seen). The wood was what a design bod would call humble-looking and I loved that the shelves were asymmetrical with a little overlap.
Trend all the way.