Trend or travesty? Blocks and borders
One of my holiday snaps of a building in Sardinia. Smile! But how bang on trend is that wall? Perfectly summing up how to do asymmetric paint blocking. In interiors, it's happening with border lines – a little bit De Stijl, a little bit Memphis. Here's the kind of thing I mean.
I'd never have thought the pastel pink and acid yellow combo would work well next to a black (or navy?) wall, but it does. Maybe helped by the dark outline continuing along the top of the pink wall.
Dulux showed a similar colour-blocked feature wall at its press show yesterday, where a key message was also about encouraging bravery with decorating – ditching the masking tape and going for a wobbly hand drawn line etc.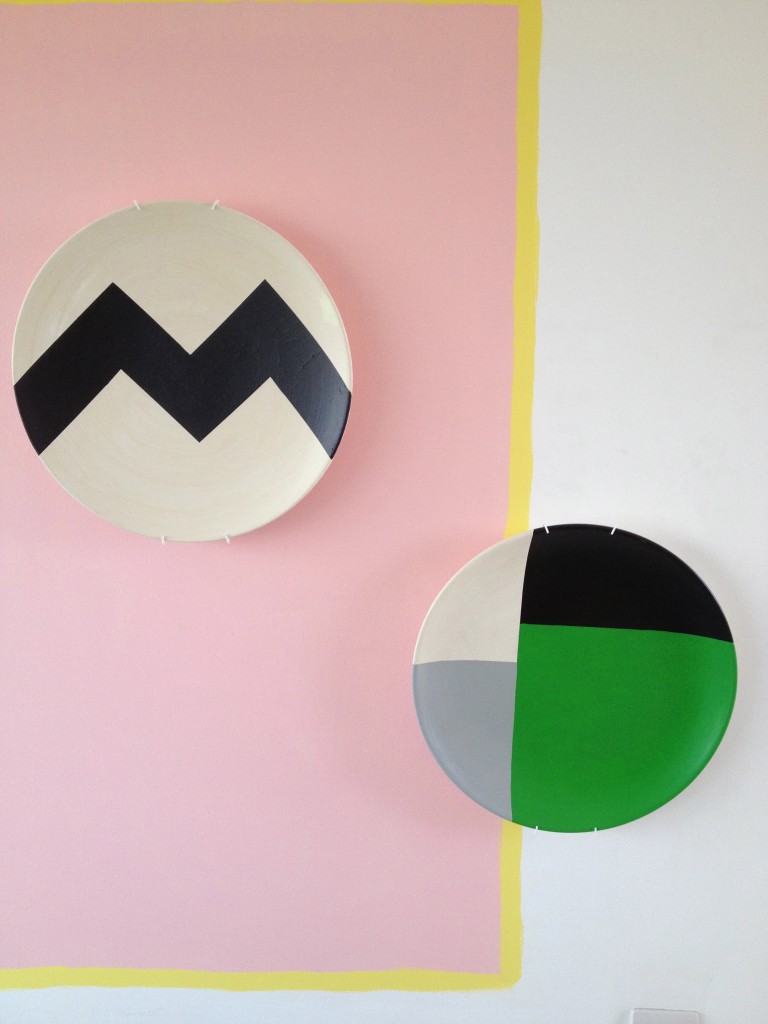 The kind of thing that, somehow, I feel I'd still manage to balls up – but then I am also someone who's afraid to write in a really nice notebook.
So for you, is it a trend or a travesty?
Think the plates, if you're interested, are from here.