starting a ceramics course
I've started a ceramics course. There isn't much to tell you yet, I've only had week one – week two is tonight. But I can now claim to know what a pinch pot, a coil pot and slab building all are thanks to our teacher Matt Raw. As well as having the perfect type of surname for a creator, Matt is a fine ceramicst so I don't want to show you his work just at the moment I'm going to show you my beginner's lumps of clay. But you can find lots of his peices here and also here. Below is a scene from my workstation in his studio in Hackney last week. Obviously the plan is to have my amazing untapped talent discovered although to be honest it's not looking totally optimistic at this point.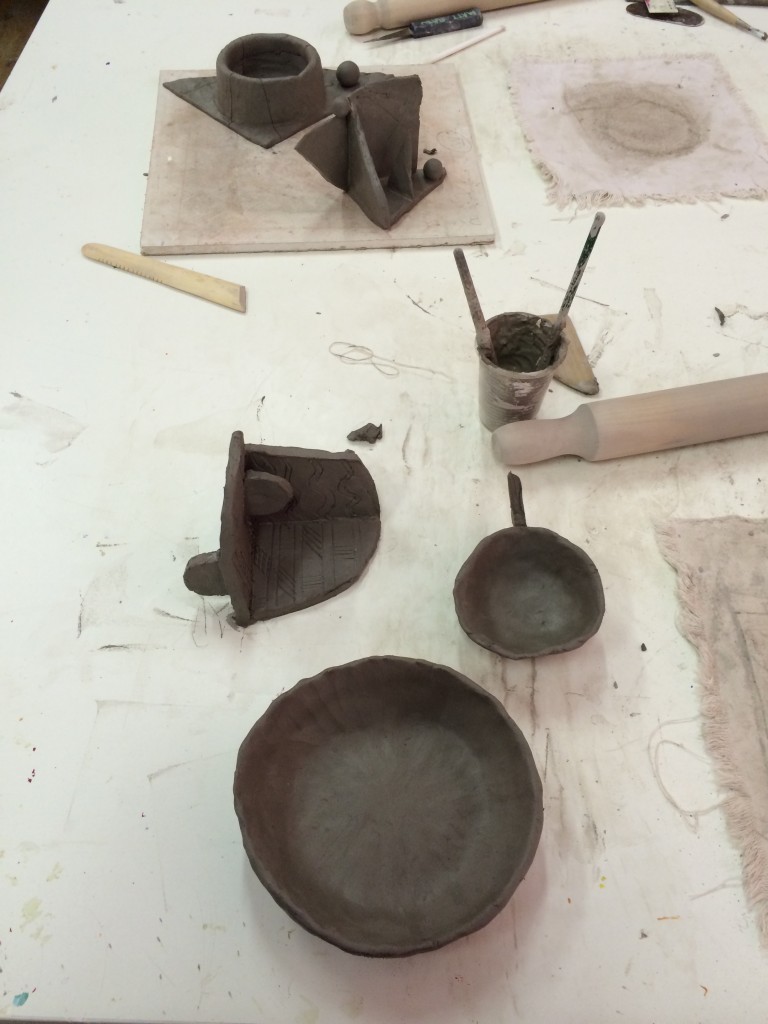 If you're just thinking – wow, the ones at the front of this photo are not so good but those ones at the back! – then keep it to yourself, those are my friend's creations. She also has photogenic hands and so here she is rolling out clay for a coil pot.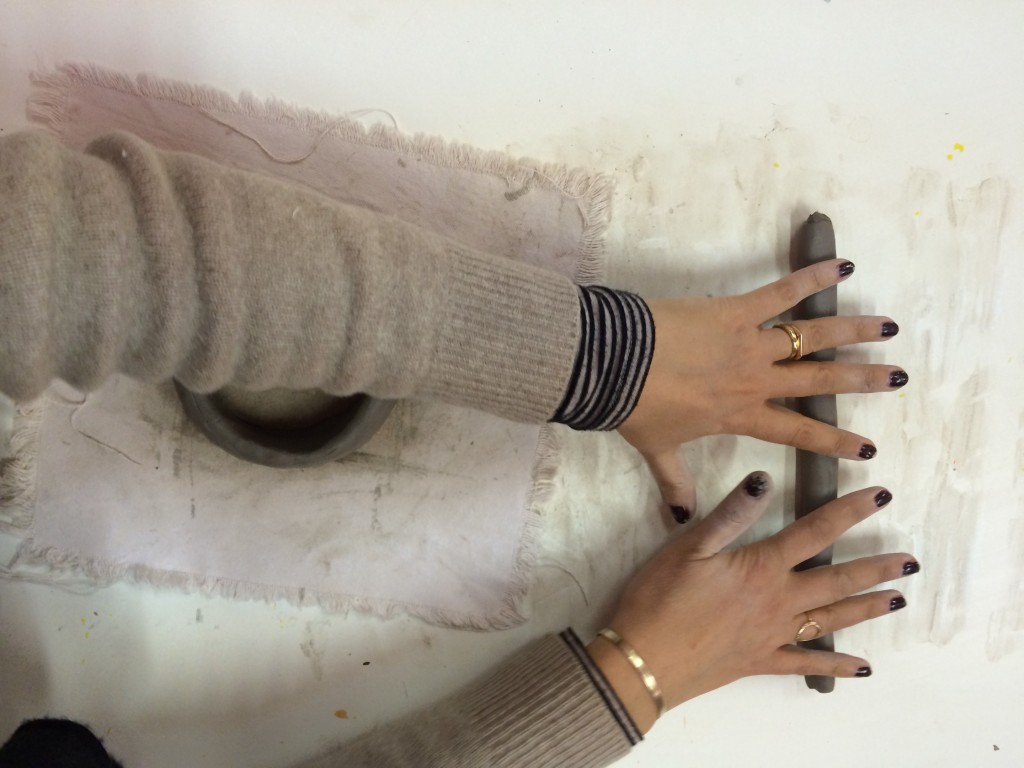 There are about 12-15 of us in the class and it lasts for two hours and is just for three weeks. It's nice and pacey though – if last week was about exploring and learning techniques, tonight we're creating pieces for the kiln that we'll be glazing on week three (can't wait for that part). I've got a sketchbook of embarrassingly badly drawn thoughts that I can't bring myself to share with you yet, but tune in next week and we'll see. The main challenge I'm finding is that there seems to be a fine line between 'translating' and copying that which you've seen. I'm trying to get my kicks from non-ceramic sources to help with this.
Find out all about the classes here.