A Bigger Splash + get the look
On Monday three friends and I got ourselves to the Curzon Soho for a 6.15pm showing of Tilda Swinton's new movie A Bigger Splash. It's directed by Luca Guadagnino – long-time Tilda collaborator, he of I Am Love. The pair came on afterwards for a Q&A and everyone in the cinema focussed intently on Tilda, all poised, luminous and angular. Anyway, the main location of the film, a house on the Sicilian island of Pantalleria, was pure interiors porn (much like the house in I Am Love) so it's getting a shout out today. To set the scene a bit, here's a Pantallerian house sort of like the one in the film – I looked and looked, but couldn't find the actual one.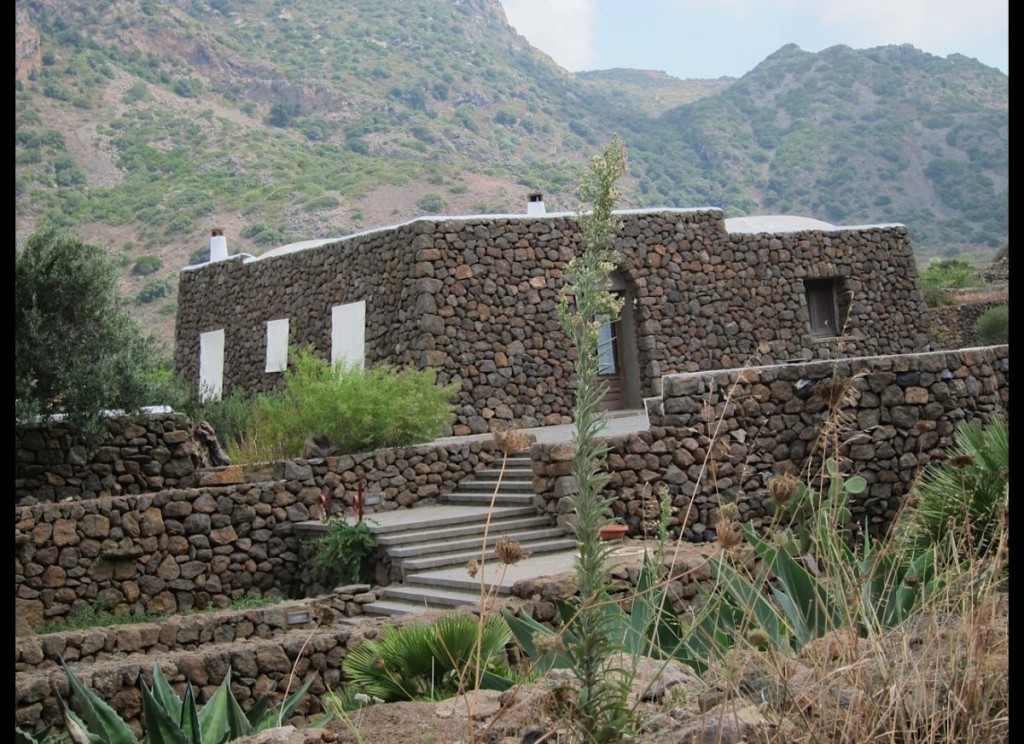 Image from Huffington Post
Panatalleria is closer to Africa than Sicily – you can see Tunisia in the distance – so it's frequently a first stop for refugees. At the same time it's a luxury hideaway for billionaires and Madonna who sort of ignore all that. Tilda explained that the island's self-appointed king is Giorgio Armani who loves to drive about with an entourage of hot boys behind him on motorbikes. This, the island's character, played a quiet backstory to the main plot in which non-speaking rock star Marianne (Tilda) is recovering from a throat operation and living in happy isolation with her younger lover Paul, a photographer. Until Marianne's ex Harry (Ralph Fiennes), a hyper party-loving music producer, pitches up unannounced with his recently discovered-to-be daughter Dakota Johnson and they all end up staying together in one big tension convention. Dakota's character in her Lolita-ishness needs a good slap and happily gets one eventually. The whole thing is based loosely on La Piscine and is officially out today.
Here's a link to the trailer (stills from that below) – so you can see if you can spot things in my get the look below. Honestly, I know it's hard to tell from all this, but you will want that house and everything in it. The kitchen and bathroom are patterned-tiled dreamy things.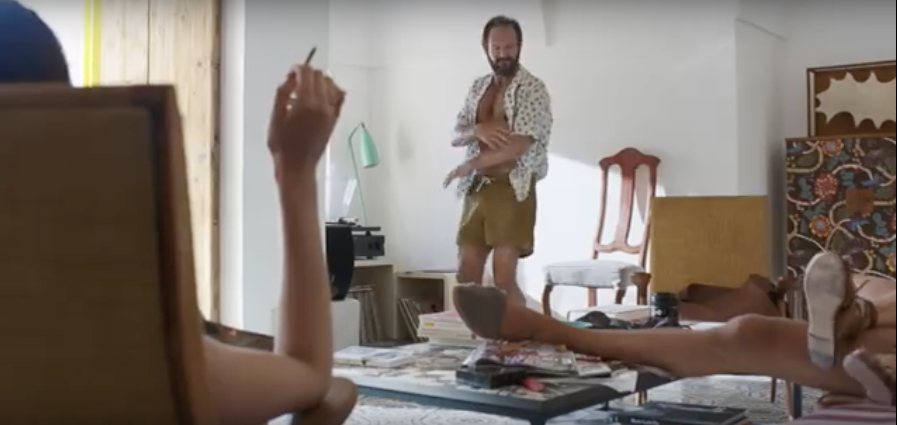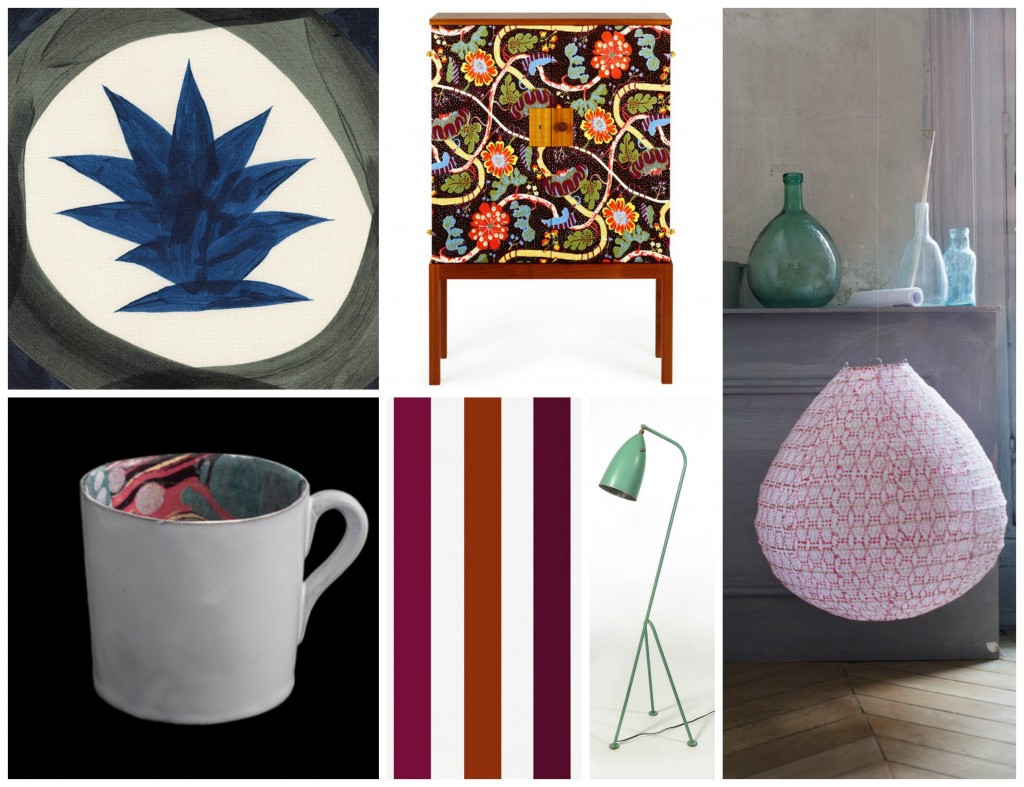 Hermes Fabric, Josef Frank cabinet, printed lamp shade, vintage Grasshopper lamp, Striped fabric, Cup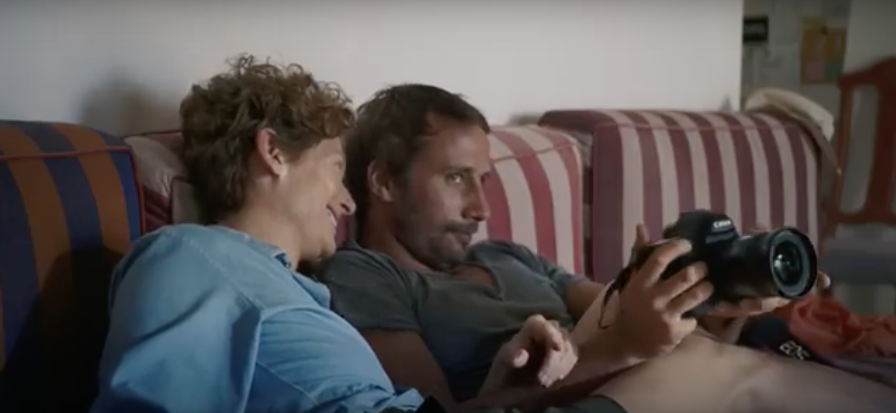 Yup, it's a peculiar and slightly pointless skill to be able to guess who made a nice looking cup and identify other meaningless house stuff from a movie.
I recommend you watch the movie anyway. And if you are fancying the island as a holiday destination, be warned from the mouth of Tilda herself – its beauty is strange as there are barely any beaches and loads of jellyfish so you can't really swim in the sea. Important info that might not be dispatched on Thomsons.