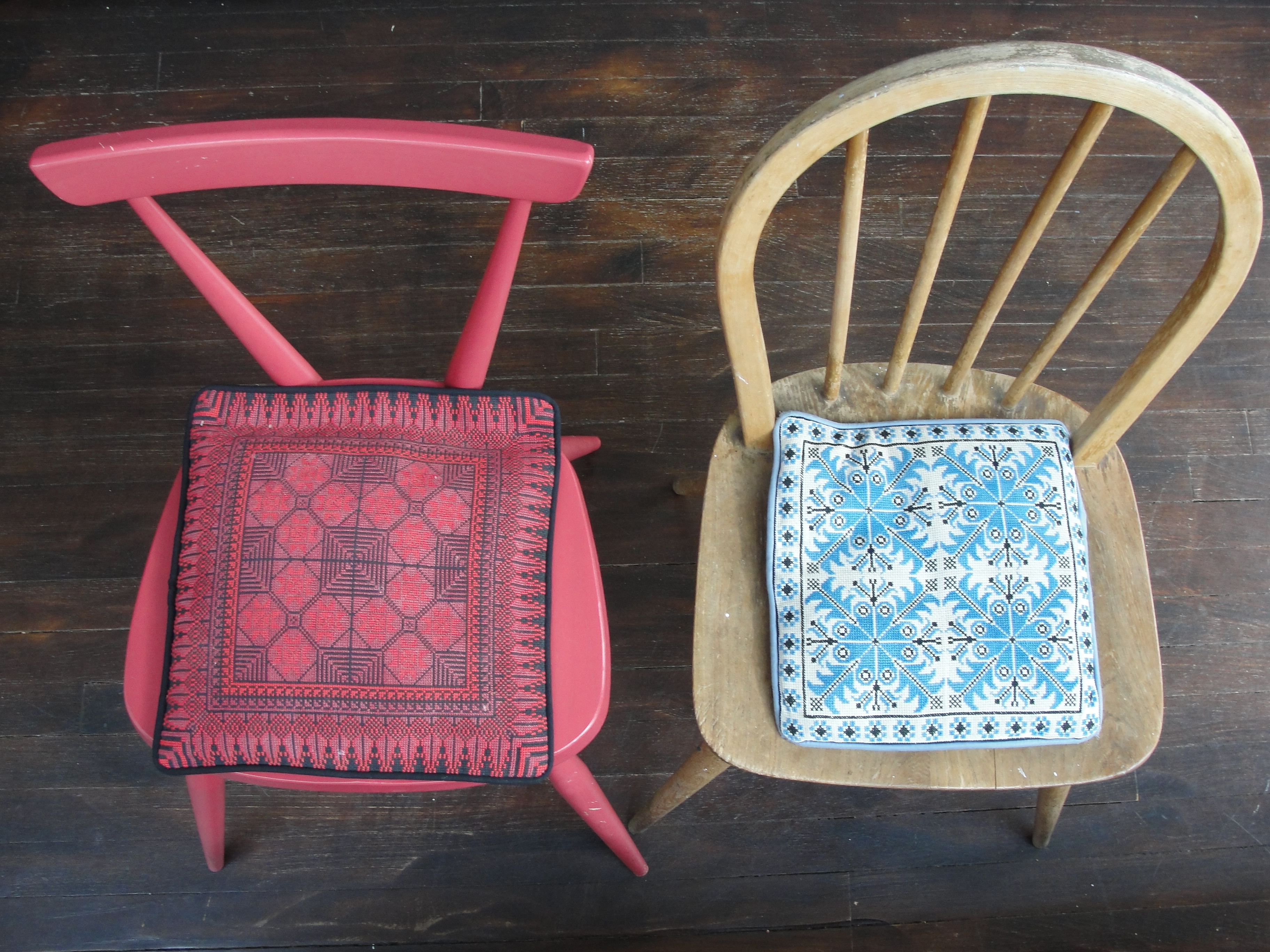 Those are my Ercol kitchen chairs looking splendid with their embroidered cushion friends. As mentioned before, half of my husband's family hails from Bethlehem, so for many years we've been gifted various embroidered items by The Bethlehem Arab Women's Union.
The Union was originally opened as a first aid centre for refugees from 1947-48, when Israel was founded. Today it's both a community centre and an HQ for income-generation projects for women with economic difficulties. The embroidery project began in 1968 as conditions of living under occupation were worsening, and in recent times has become increasingly crucial because of high unemployment rates among men (more about those issues here).
There are quite a few projects like this one throughout Gaza and the West Bank, and in 2005 Bella Freud tried to highlight their work in a feature for Vogue. She took Stephen Jones, Katie Hillier, Markus Lupfer and other fashion designers to the region, explicitly to create awareness of the skills, boost industry and encourage ties with international companies. I stumbled across the story in an old pile of tear sheets just the other day and wondered if there were any lasting results from this jaunt eight years ago. A quick look at the catwalk reports would prove that, er, anyway…
Did you know that Bella Freud also co-founded the charity, HOPING, which aims to help the children of Palestinian refugees? There was some controversy last year when Tilda Swinton wore one of the Bella's scarves (designed for the charity) in a Vogue shoot.