No, I don't mean that special shade of pink. I'm talking about naked people nudes. We mentioned this phenomenon briefly over on Facebook, but felt it might be worth further investigation. In short, there are tons of folk in their birthday suits – in the scud, naked as cherubs – in adverts in the homes and interiors sector. It's serious enough that I just used the term 'homes and interiors sector'. I'm not against nudity. I'm not a prude. I'm not a pervert either, by the way. But, I decided to do a study on where it's happening (not just bathrooms!) and whether there is any blatant sexism going on.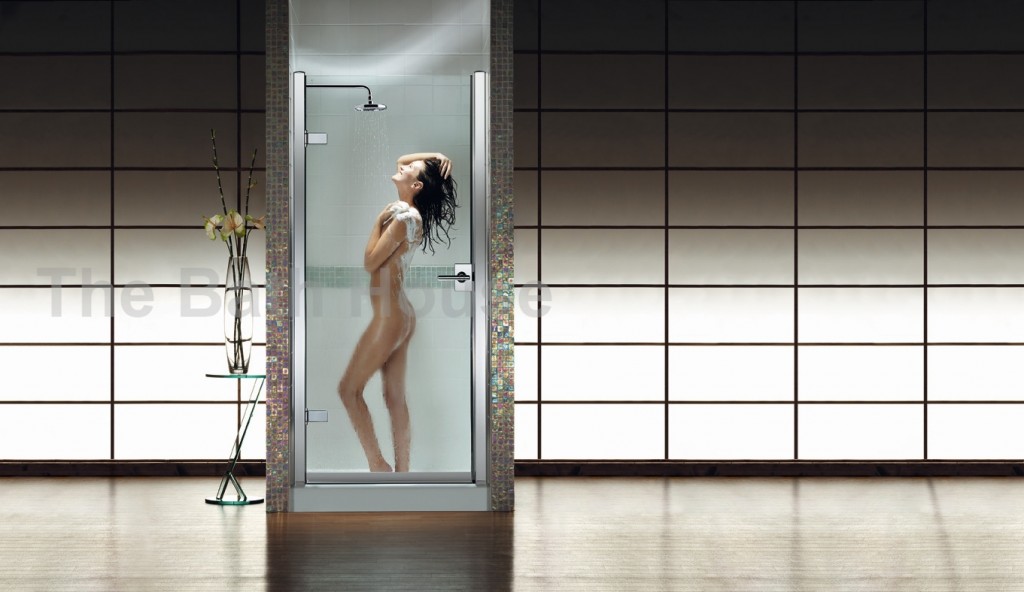 Ok, bathrooms was the obvious place to start. To be fair to Matki, the above images are not on the company website signalling that they might be out of date. My score for Matki on the sexism front though, is 3/10 – it's still a festival of women with off-the-shoulder robes on over there. I did find one bare-chested gent though. Let's be having him.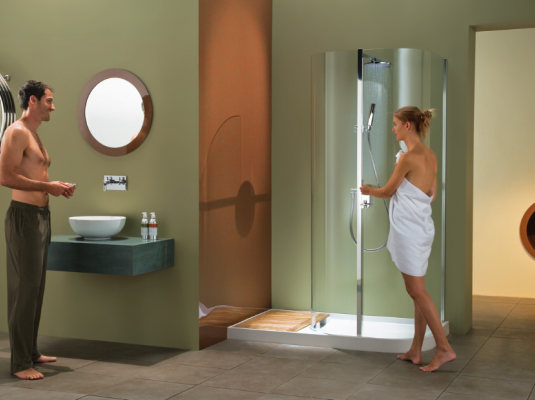 Next, lighting designer Christopher Boots probably doesn't need to showcase his nice products next to these two, but at least he's thinking of the whole market when he does. 10/10 on the equalitometer.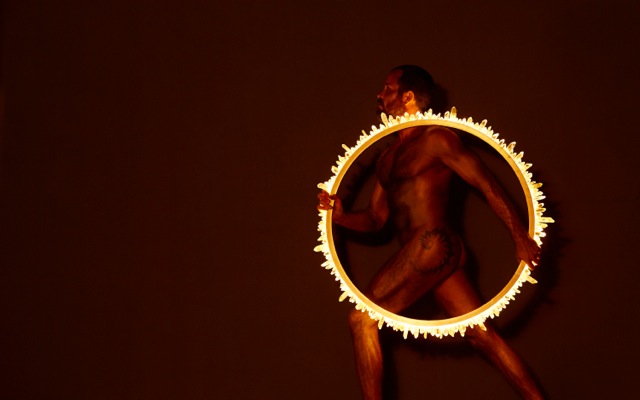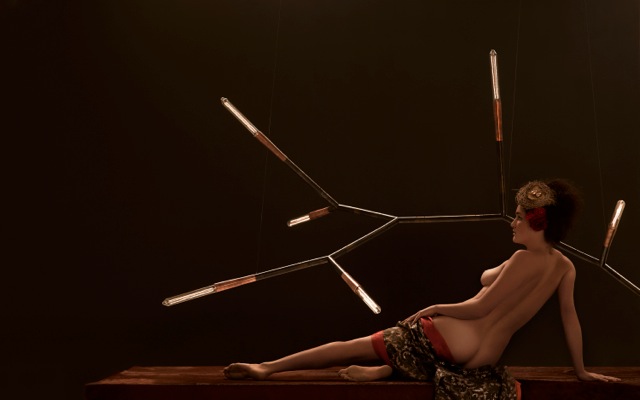 And finally the one that started it all – Element 7. The flooring company that believes women can't resist sex with a leather tile (I know I can't). I couldn't find shareable pictures online – shame – so I had to take this snap of my screen for you instead. Go to the website for more classy shots of women, including the one about to roll her stockings down. 0/10 for being sexist and cheesy.