From the wilderness to consumerism. Diversity innit. Today while pretty much everywhere else is about monumental things happening with the UK, here it's going to be about a new interior shop on Redchurch Street called Monologue, which I believe opened just this week. I popped in on the way home from Tent – a trade fair on Brick Lane – and spent 15 minutes going snap happy with the camera.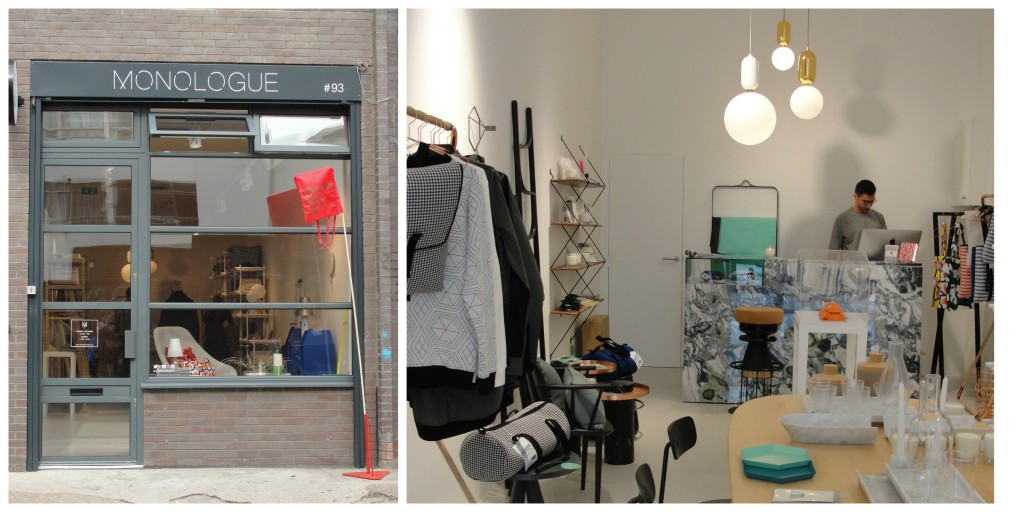 Nerd out over the shop counter: It was made from incredible Carrara marble with quite a lot of green tones in it.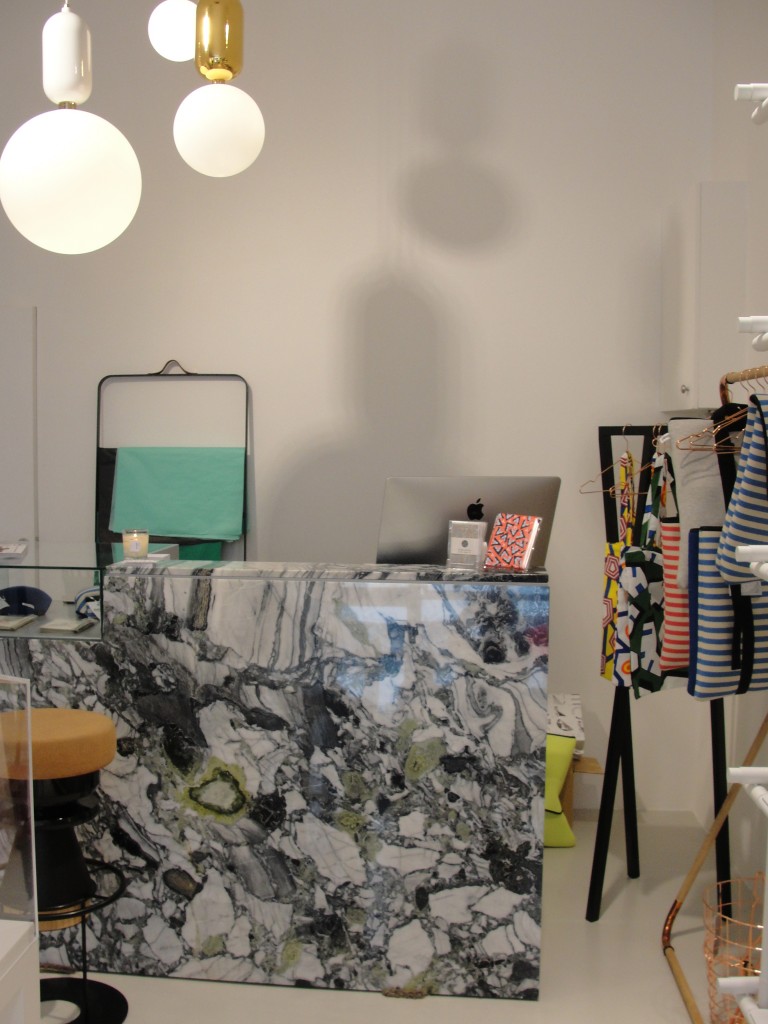 The stock was a lovely mix of new stuff from hot brands (yup, HAY) and pieces from lesser known designers, with lots of cool storage shelves and ladders everywhere. I think there's a ladder comeback happening that's going to shape this country for years to come – oh no that's the other thing on my mind. Anyway. The window display was also great.  I think the owner is an interior designer so that explains it.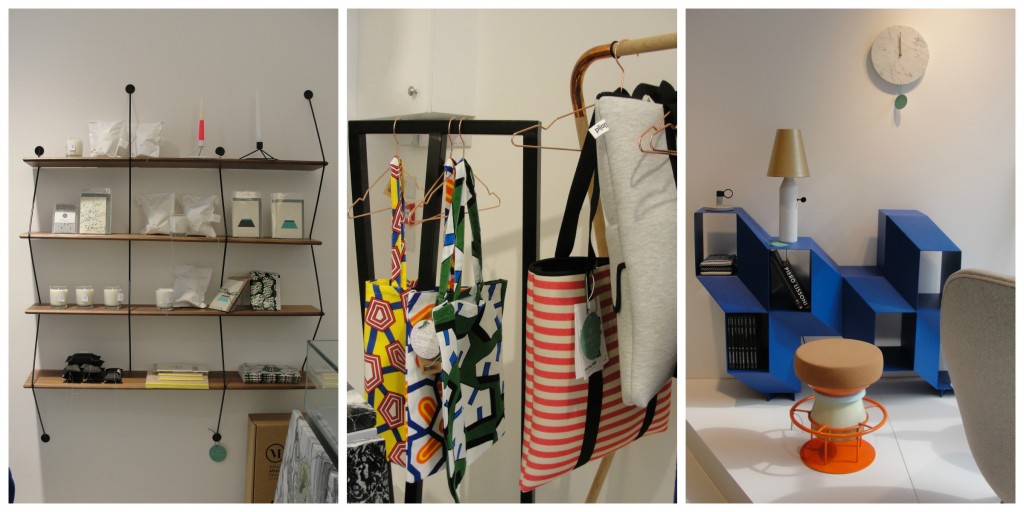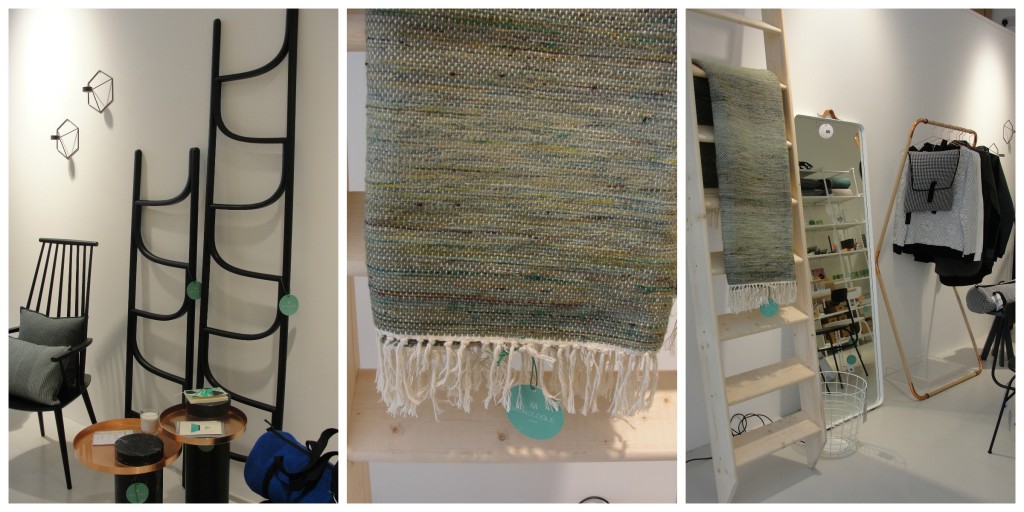 Cute, cool, worth going east for.