Leslie Oschmann – reclaimer extraordinaire
I accidentally went to a fashion press show at Anthropologie on Wednesday, thinking they were showing their new homewares. The nice lady let no indication pass across her face that I clearly didn't look like a fashion journalist. Instead she kindly told me about the only bit of homeware on show, these chairs.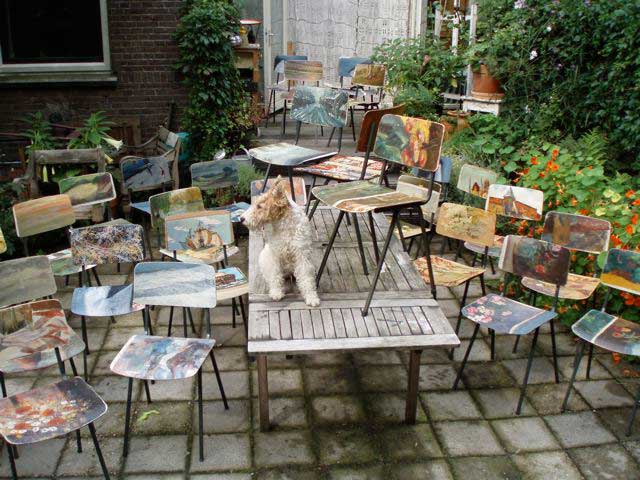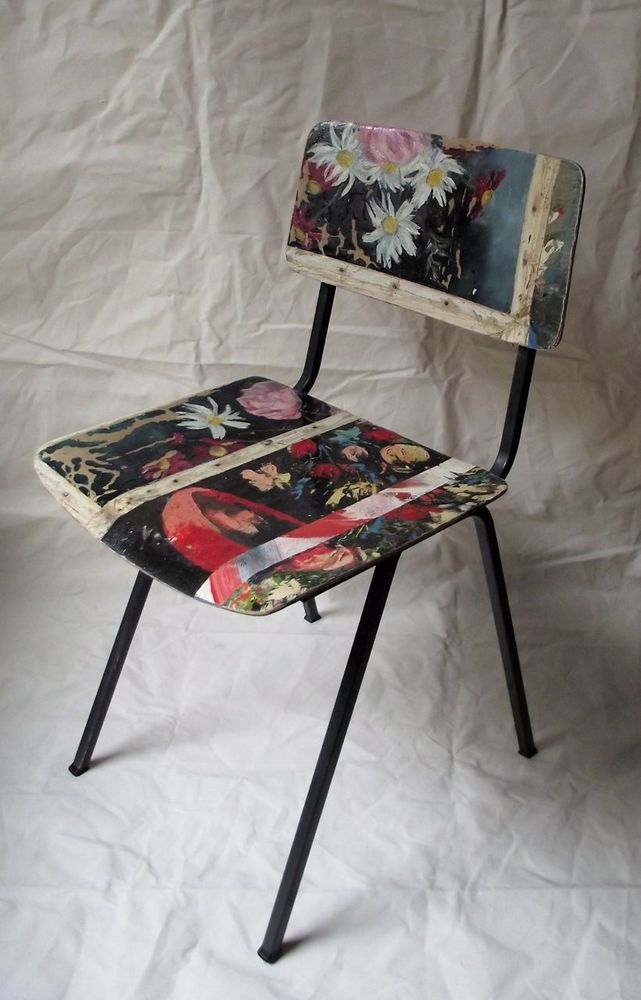 They're the work of designer Leslie Oschmann, who moved from the US to Holland after eight years as Anthropologie's Visual Director. There she began collecting paintings, tapestry and art in markets, upcycling and adapting them into furniture, bags and slightly altered art, under the company name Swarm.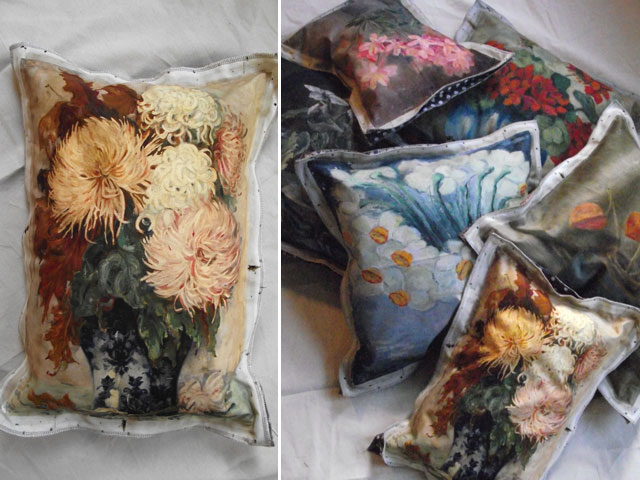 I really like the canvas cushions, above, and if the set of prints below weren't sold already, I'd have them.
They are antique Rorschach Inkblot Test cards from 1948. What that says about me I don't know…