Game of Thrones meets Changing Rooms
After my TV-free week away, the first thing I did was slump in front of hours of property porn when I got home. OK, no the first thing I did was watch the cast of Geordie Shore getting mortal and tashing-on in Newcastle nightclubs. But suffice it to say TV has been big on the agenda since I got back. And I was delighted to find a new favourite thing – Castle Builders.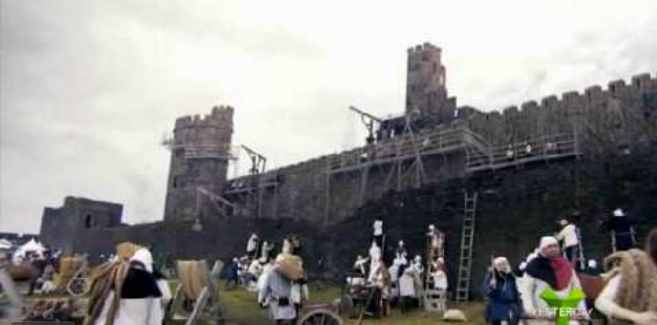 Castle Builders is on Yesterday, the TV channel for old blokes and archeologists. I've always found castles fascinating, and this show offers a great mix of the architectural and the sociological, looking at how great castles were built, by whom, and why. The bits about the process of building a castle are just fascinating. The king or whoever would hire a Master Mason to interpret his ideas, break down the plans and commission 'free-masons' and other craftsmen to build it. The show has lots of recreations of building and fighting, but the best bits are where you get the line up of Master Mason and his staff. The Master Mason is the equivalent of today's super-star architects. They'd be brought from abroad, even, if the king had really admired their work while on his travels. In this week's episode there was even a bloke called 'Peter the Painter' who did the decor. The recreation of him and the Master Mason holding up different stencils and colour palettes against the castle walls was perfect and hilarious – Laurence Llewelyn Bowen's ancestor for sure. Check out the next Castle Builders on Tuesdays at 9pm, or watch on demand here.