Did you mean '2 lovely guys'?
No, Google, I really was searching for '2 Lovely Gays'. And before you tell me to get on Grindr, let me explain that it's the working name of Russell and Jordan, a couple living and working in south London.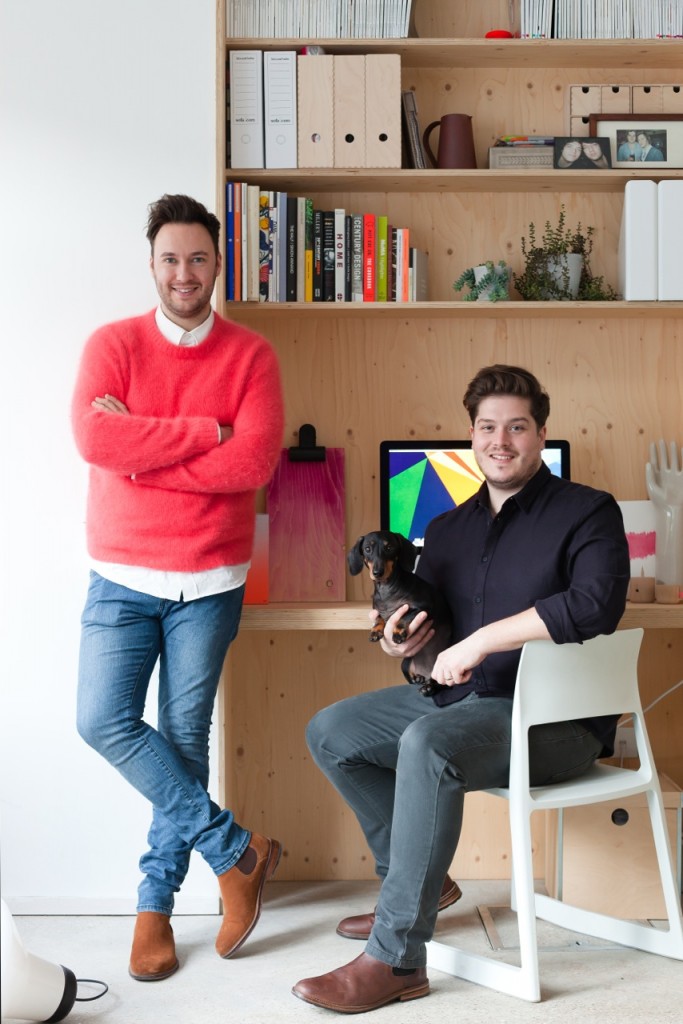 I met Russell and Jordan a couple of years ago, when Meg photographed their first home for The Guardian, and I went along to interview them. Below are a few of Meg's shots of the flat, which was cute, quirky and overflowing with personality. As I talked to the boys they were effortlessly engaging and full of enthusiasm for the home they'd created together. They struck me then as one of those couples who have been lucky to find each other, so perfectly do their talents, enthusiasms and personalities fit together.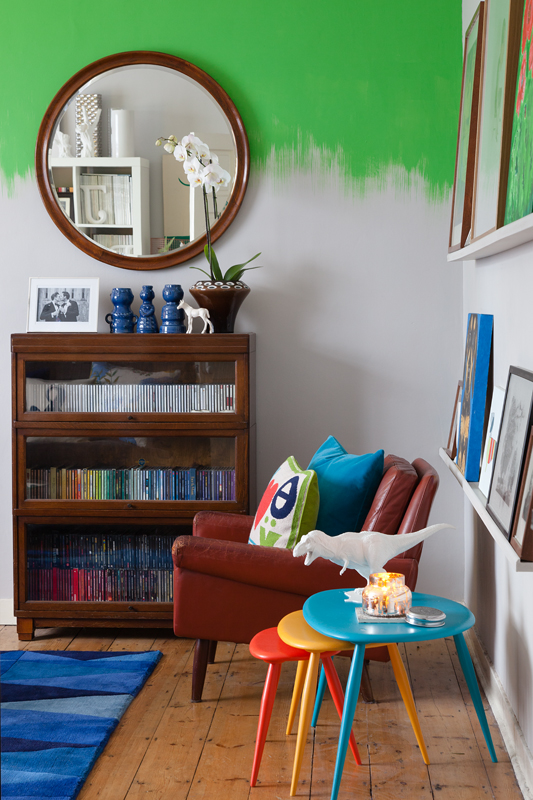 Since then they have been engaged in a whirlwind of projects, from taking over the gorgeous St David's Coffee House in Forest Hill, to refurbing a hotel, to buying another house. Meg has photographed that too – it's full of bold colour combinations, zig-zag stripe walls and inventive details. We'll bring you the photos as soon as we can.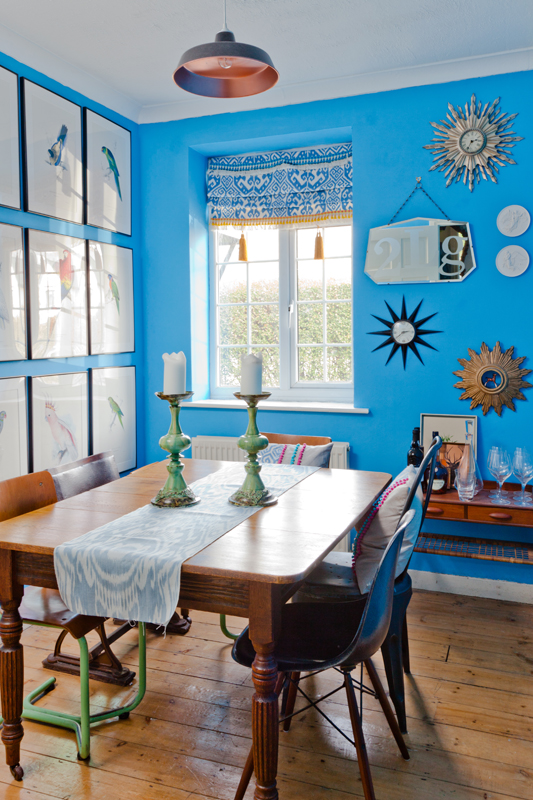 Meantime though you can see a bit of their charisma on the screen – surely their natural home – when Jordan appears on the BBC's latest homes show. The Great Interior Design Challenge starts tonight on BBC 2 at 7pm. As far as I can work out Jordan makes his debut on Wed 29th. Find out more on their newly minted website, 2lovelygays.com.
All photographs by Megan Taylor