Bedroom makeover – an update
I actually did something practical with my bank holiday weekend. Remember my cork wall chat? My patterned floor plans? Well voila here's a half-finished room for my son with both of those elements…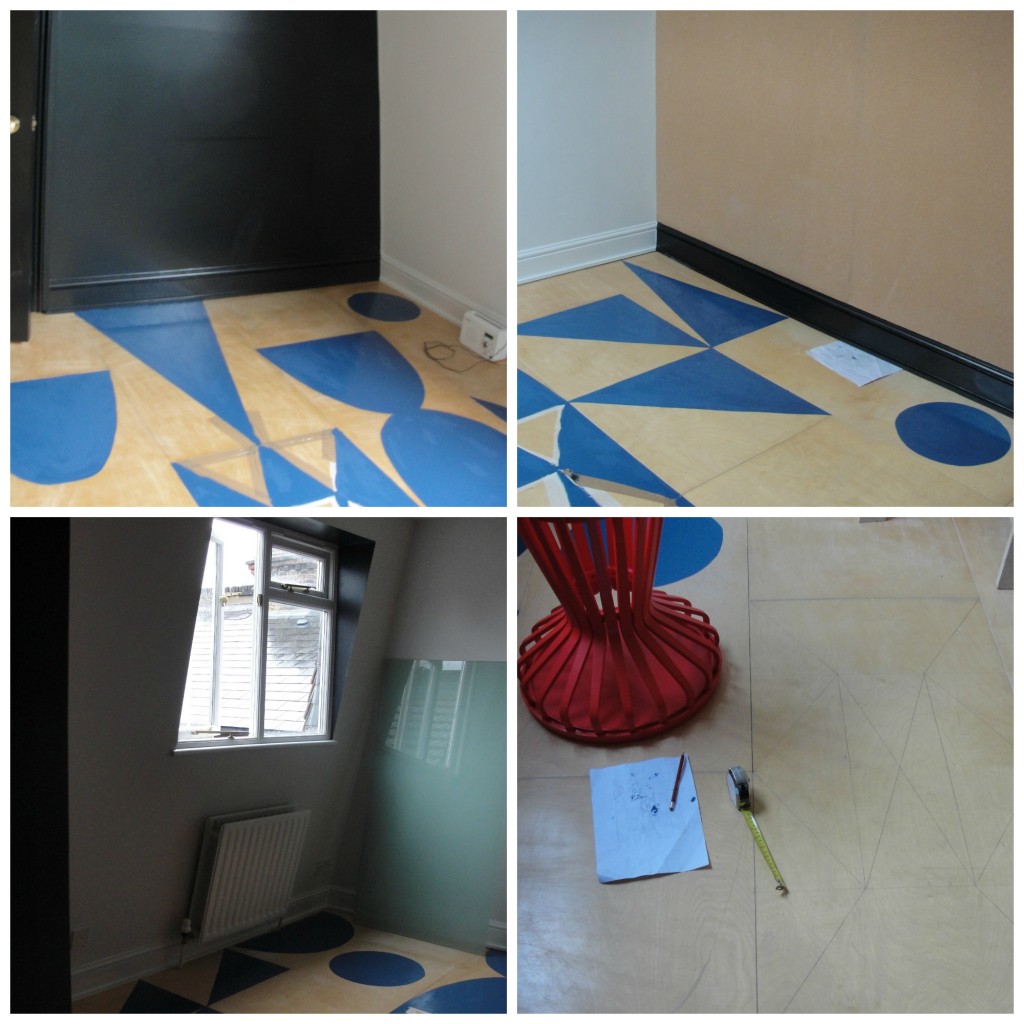 Ok confession, I did not paint the Pitch Black wall (which I love) or install the cork. A nice decorator did that for me. The flooring though is all my own work. It looks pretty mental doesn't it? I'm pleased with it though. It's only one coat in – hence all the masking tape on the complicated bit with loads of triangles in the centre of the room, the bit from The Snowy Day.
I think the cork wall will come into its own when the furniture is in, there's a wall light on it plus a few little shelves and pictures stuck to it. Translation, the cork wall needs to grow on me – only really because it's bit tonally similar to the base shade of the floor tiles.
Want to know the ins and outs of the floor process? It started with a drawing…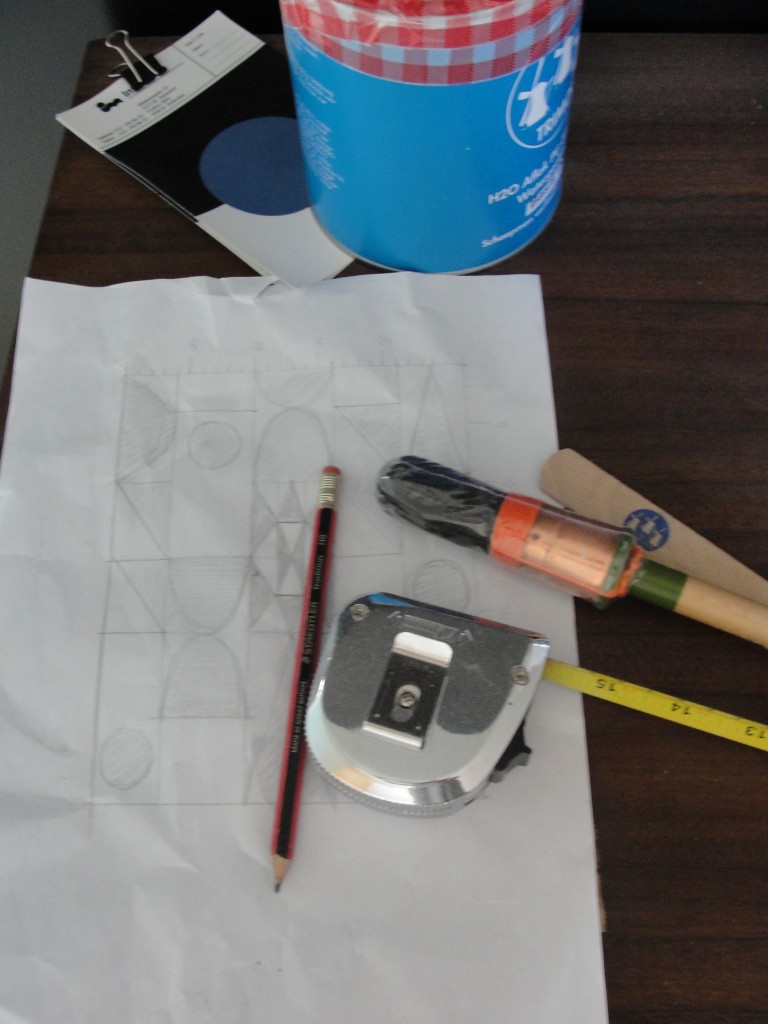 I mapped out the tiles – to scale! – and then starting playing around with all the patterns I'd hoarded on Pinterest. I then hand sanded the floor and drew the patterns (massively) onto it, which involved some running around the house to find large circular things to draw around and also a fair bit of rubbing out. Drawing that egg timer shape freehand was a doozy. But nothing compared to painting the shapes freehand. I spoke to the lovely guys at Colour Makes People Happy, where my blue is from, and they said don't use masking tape, do use a round brush. The Snowy Day bit would have been a dogs dinner without masking tape, but otherwise I followed their wise words.
Now the only thing left to think about for the room is a fabric for the roller blind. Black? African print? Something geometric?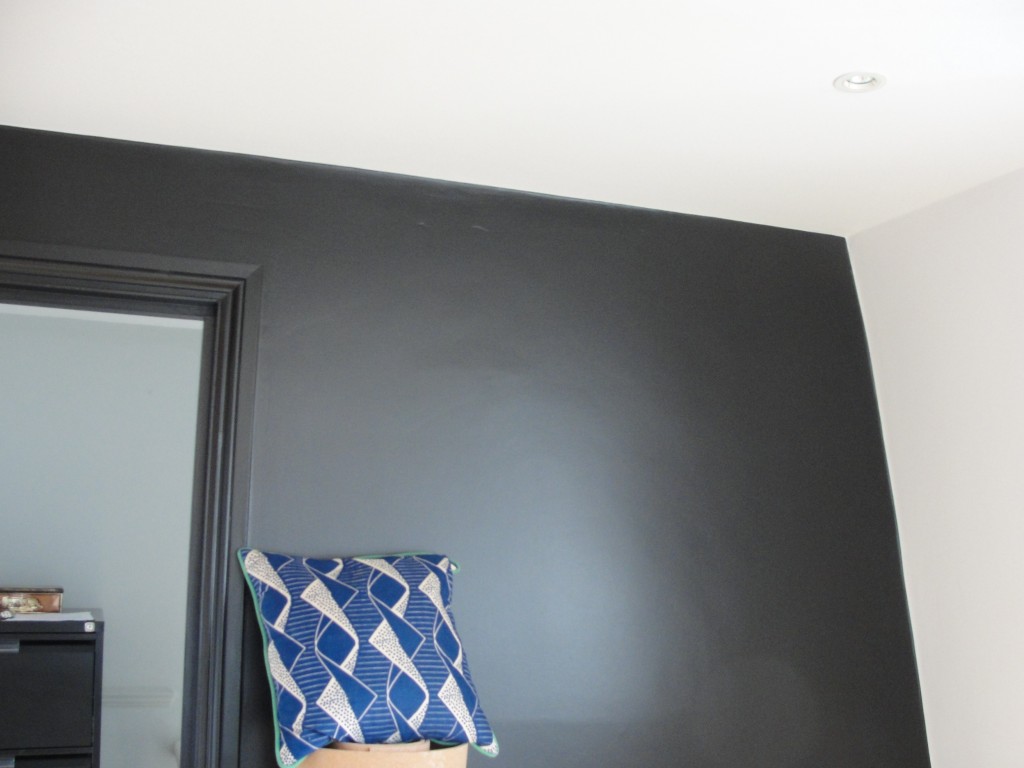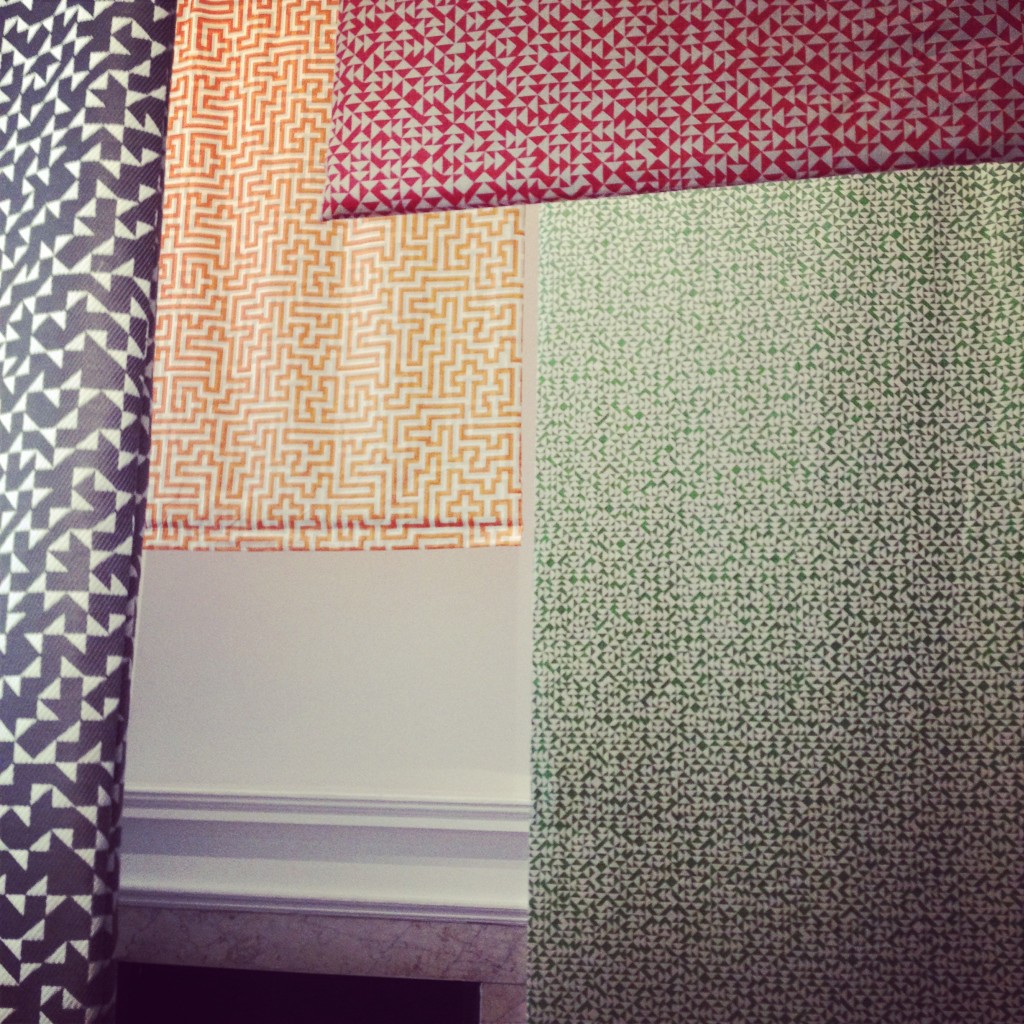 How about these fabrics by Anni Albers, which I discovered only yesterday at the Form through Colour: Josef Albers, Anni Albers and Gary Hume exhibition at Somerset House (I like the green). Christopher Farr is putting then into production.
I've pinned a few more ideas over here and I'll be back with a more complete Real Reveal soon. Never just a straight forward 'ta da' over here is it?