Aldeburgh colour palette (first published April 2013)
A colour palette story we posted over a year ago, which still inspires us now – hope you find it just as lovely.
The Easter weekend and I went on a tour of seaside towns. Aldeburgh in Suffolk has next to no ugly developments on the seafront. Instead handsome painted houses and funny little cottages face onto the big shingle beach, intercut with alleyways. It was the colours that struck me. Seaside houses are often painted in pink or blue, but Aldeburgh mixed turquoise with emerald with pastel pink and calamine. It looks so modern, so spring 2013.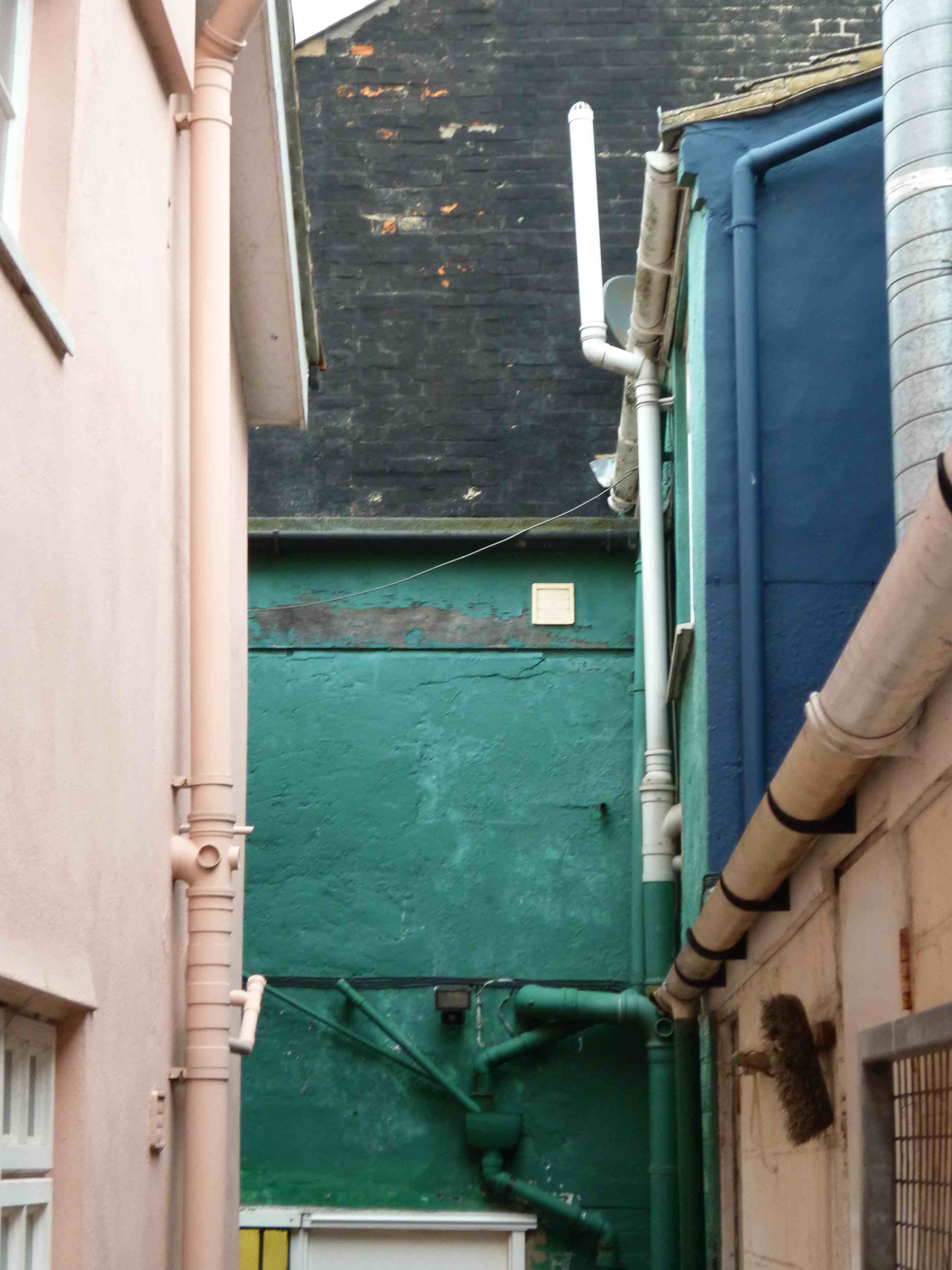 The photo above is by me, snatched while my companion was in the chippy. Below are some nicer ones from Louisa Hennassey's Flickr.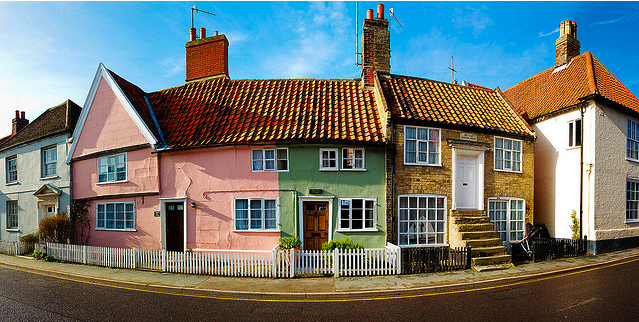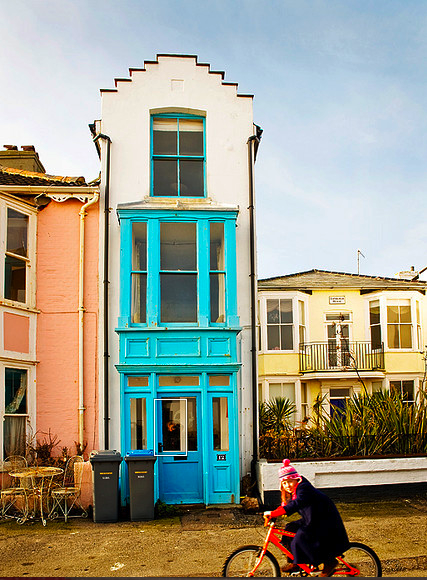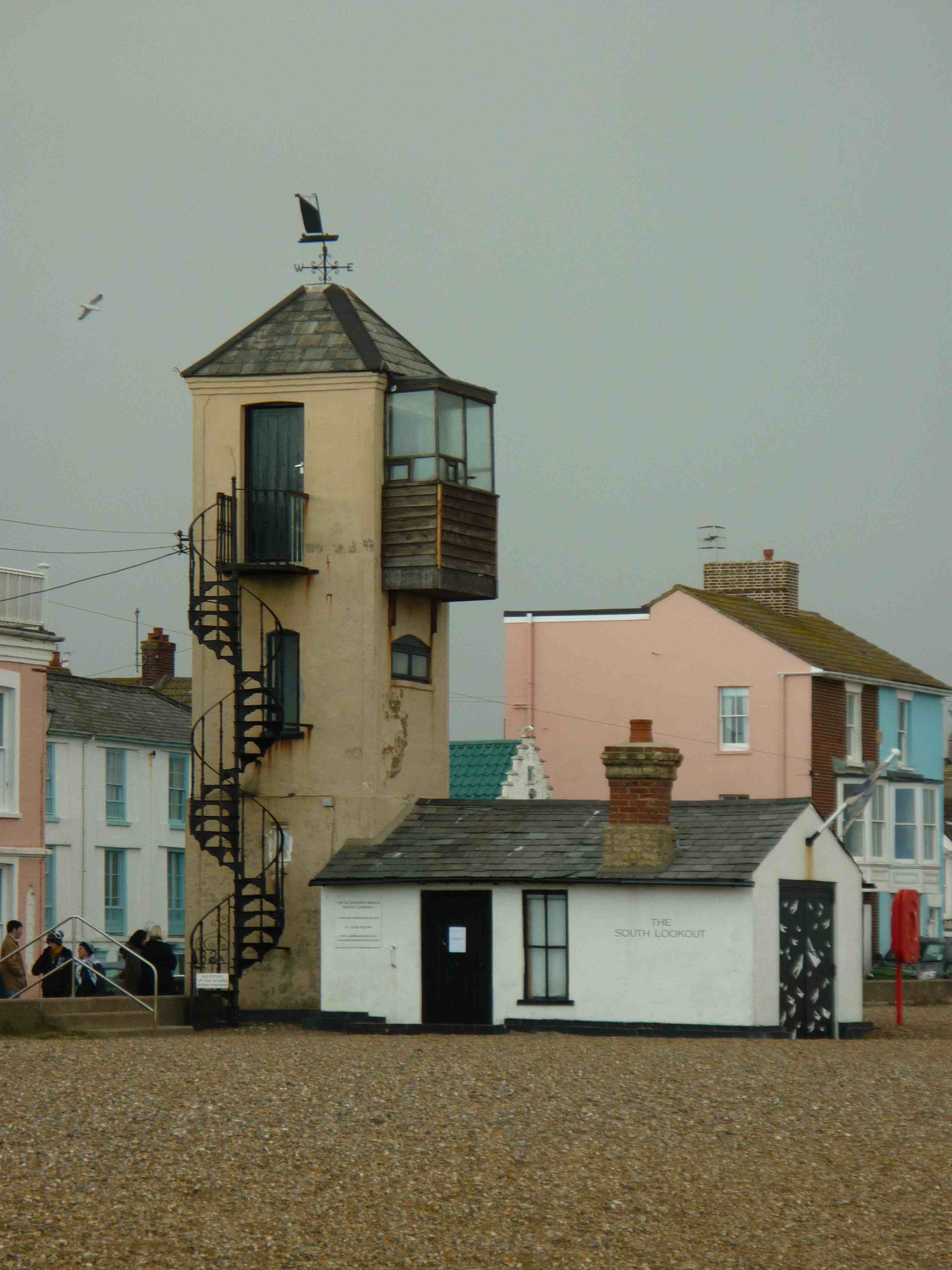 The picture above is another I took (gosh it was cold) in a hurry. The beach itself has plenty of interest, including a shell sculpture – Scallop – by the indomitable Maggi Hambling. But it is also dotted with funny little lookouts and mini buildings. The one above, for example, and even more adorably, this one: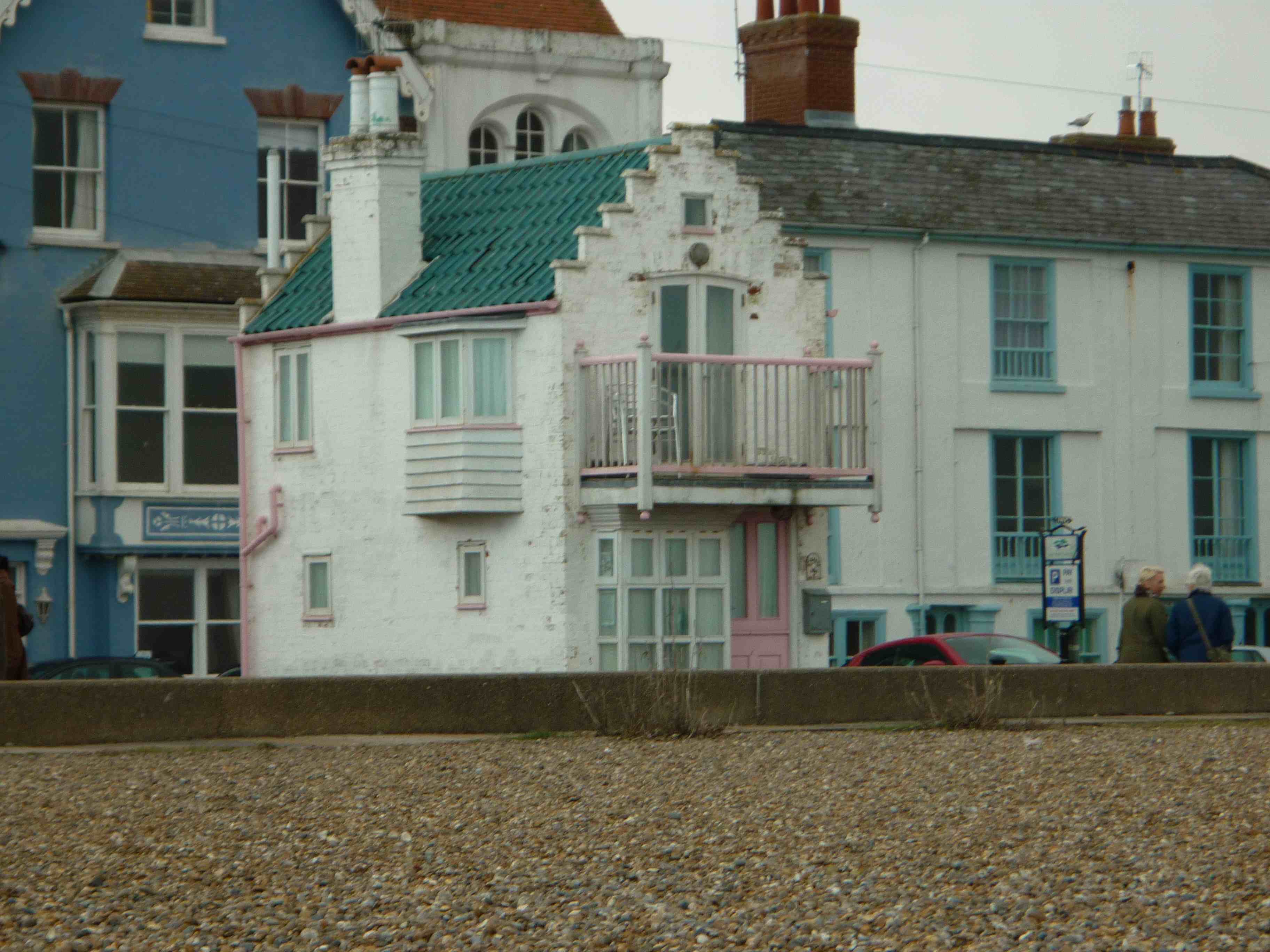 The little cottage is called 'Fantasia' and was recently on the market for £250,000. No bath, no shower, but what a view. If you have a longing to live on a beach as strong as I do, check out the pint-sized particulars, here.