My son is being shifted into the tiny room upstairs that used to be my home office. Decoratively speaking it's the lost room. I've never done anything with it other than painting the walls white and adding a plywood tiled floor to replace the old carpet – a very budget-friendly choice.
Also a very boring choice. But, I've discovered those floor tiles can be painted! Want to see what I'm thinking of doing with a bit of black paint? No surprises it's all about patterns.
The inspiration comes mostly from kids things, appropriately. Like the walls of Peter's bedroom, in Ezra Jack Keats' book The Snowy Day.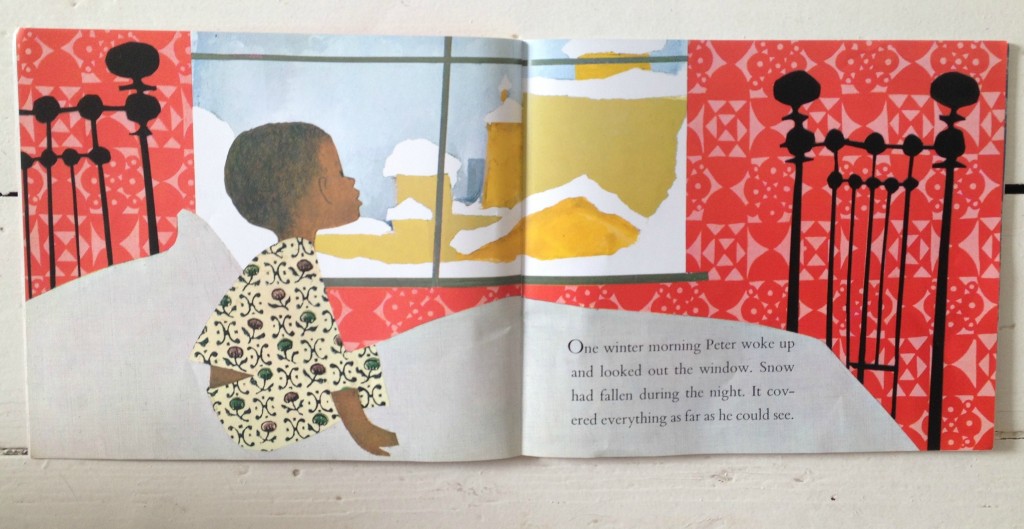 So sweet – both kids have loved this book. Each shaped box on Peter's wall is a rectangle, making it easy to copy onto my tiles. Or that's the hope.
I've also been looking at our lovely toy blocks by Miller Goodman.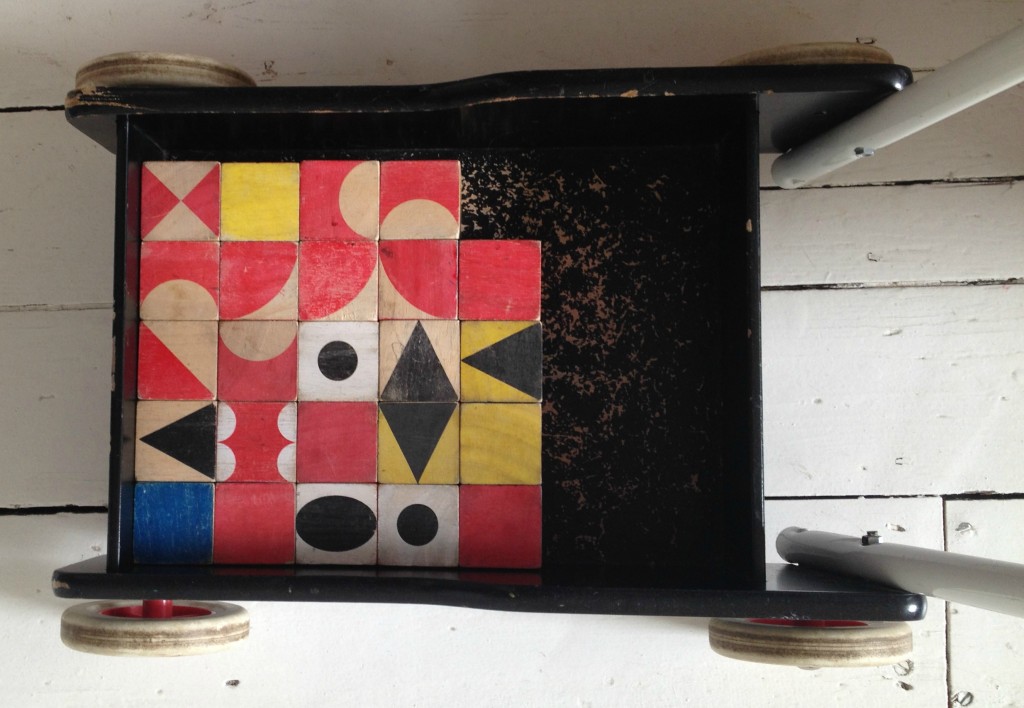 Again, nice easy shapes.
Typically, I've taken this obsession over to Pinterest where it's hard to resist more complicated patterns. Like this by Tauba Auerbach.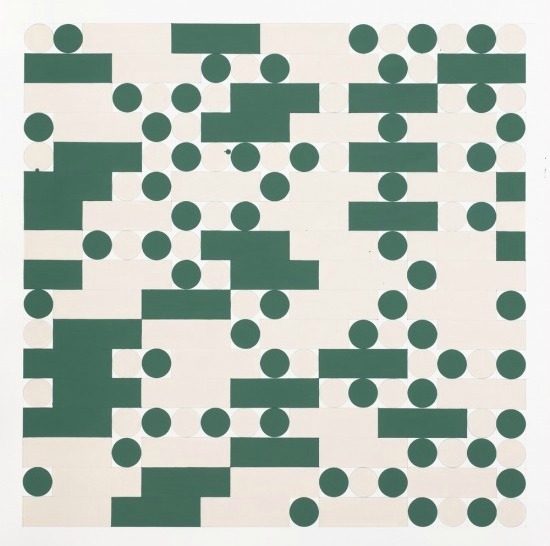 And this, an old record sleeve I think.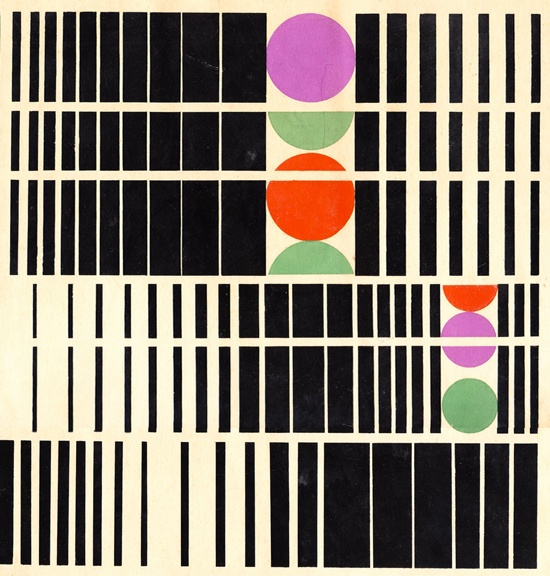 I'm going to crack on with this in the next few weeks, so I promise a few real reveals along the way. The question is whether I need to embark on some intense stencil-making sessions before actually hitting the floor with a paint brush. Or whether to go freestyle.
I mean, how much do you reckon I can mess it up? Don't answer that.