Address book: four-poster bed trend
We may previously have mocked them as the preserve of queens and Barbara Cartland, but could it be that the four-poster bed is making a comeback? After Jill and I saw the gorgeous Abacus bed at Heal's the other week, we think there could be a trend starting.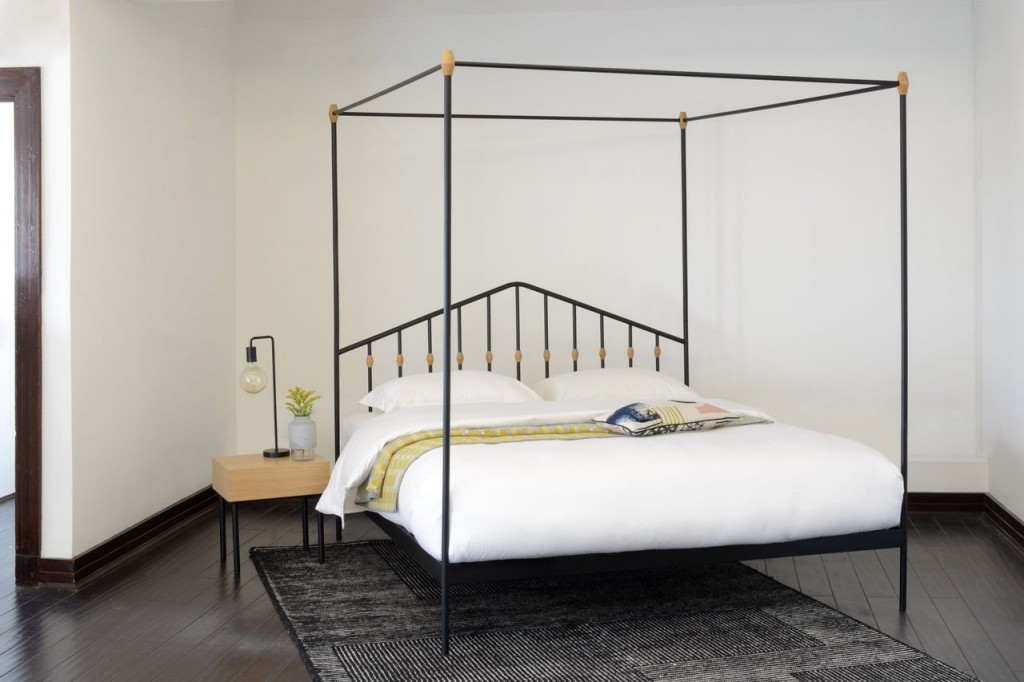 The Abacus was lovely because it looks so modern and unfussy, with the matt black metal frame and gorgeously tactile but simple wooden bead detail. Sitting on it I was reminded of what is nice about a four-poster – it's the experience of sleeping in one. It feels at once grand and protective, like a room inside a room. It reminds me of the feeling of building a den as a child. Or the feeling the cat gets from sitting inside a cardboard box. It really is a perfectly human-sized space. Cosy and luxurious. Decadent.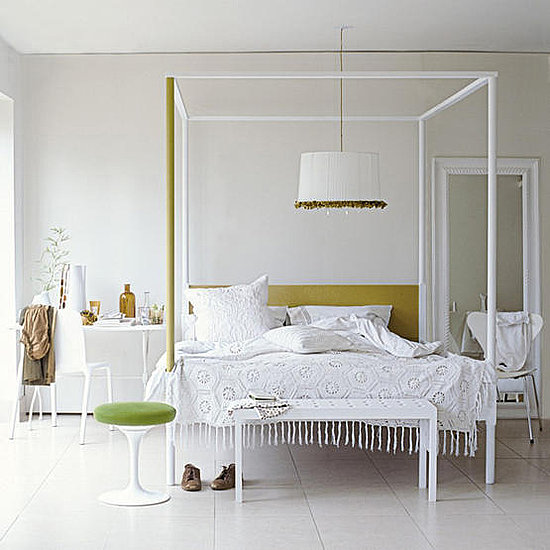 So if it's the feeling of being in one that appeals, what of the appearance? I've come up with some tips on buying a four poster – purely personal of course – to avoid making your room look like that of an over-indulged twelve year old girl's. Firstly, go for a simple shape. This Ikea four-poster above – sadly no longer available – was such a hit because the metal frame had no decorative twiddles on it at all, making it look refreshingly modern.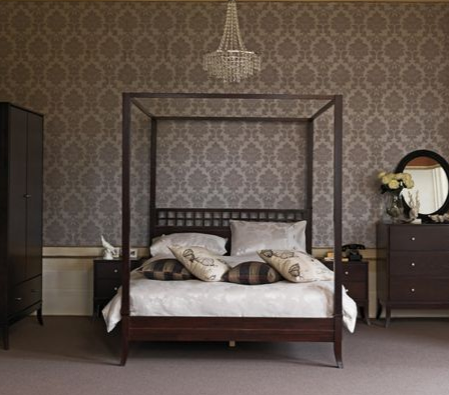 The material the bed is made from is important too. Metal looks chic and contemporary, but if you prefer wood, go either for something dark and rich, or pale and utilitarian. This bed above, the Akari bed by Schreiber at Homebase, marries a deep stained wood with a simple and elegant shape. It would look great in a moody, dark-painted bedroom.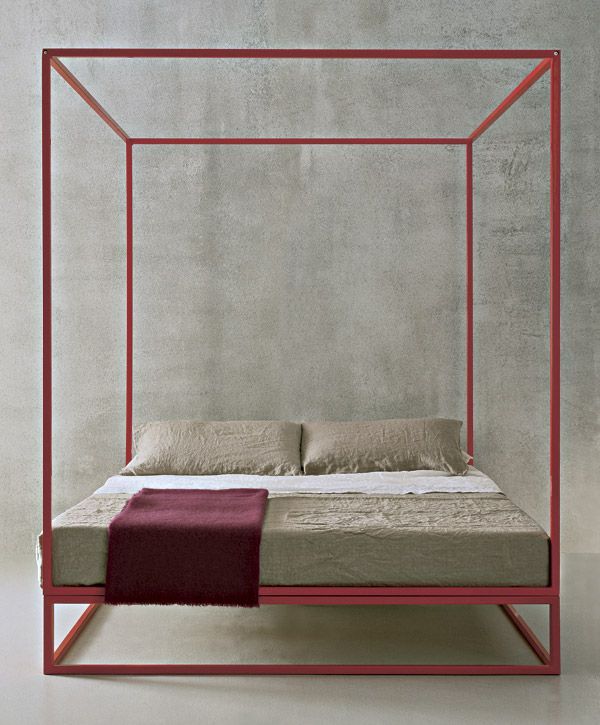 This take introduces some colour too, another way to make the bed look modern. A concrete wall and austere-looking bedlinen also stop this from being even vaguely flouncy, or even feminine. Here's another, where the styling of the rest of the room – check out the colour blocks – plus the 'unfinished' look of the wood, makes it a very gender neutral solution.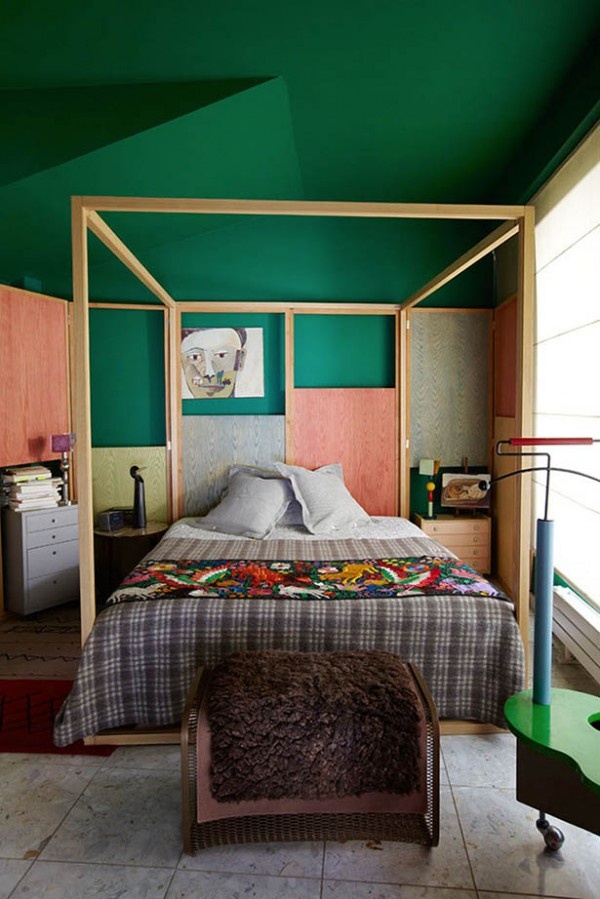 And lastly, ditch the drapery. Big silky swags and pleats, twee pelmets or mosquito-net curtains will make your bed look exactly the wrong sort of decadent. This is beautiful, but you're not Queen Victoria, so don't try it…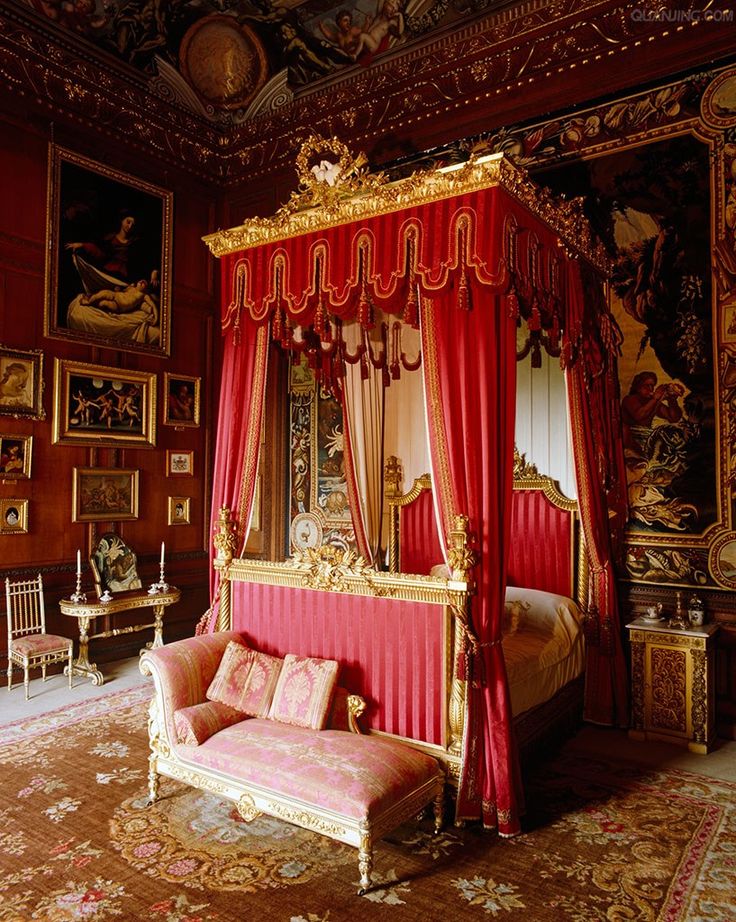 This post was written by My Friend's House in collaboration with Homebase