Inside Battersea Power Station (first published Nov 13)
This post was first published in November 2013. Today Wilkinson Eyre architects unveil their latest interiors for the apartments. Here is what used to be inside…
Battersea Power Station needs no introduction from me… the empty building is a London landmark, icon and place of fascination. It's been sold (again) but this time it seems the owners really do have a workable redevelopment plan. And so we're very excited to bring you an exclusive photo tour of areas of the site normally closed to the public, from the very last tour before work begins.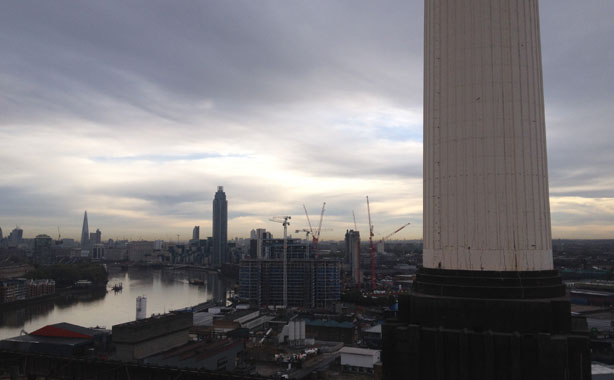 This shot (above) is taken from the base of the white chimney. Few people can claim to have been up there – and when you realise access is via a cage lift running up a track on the outside (below) it's obvious why.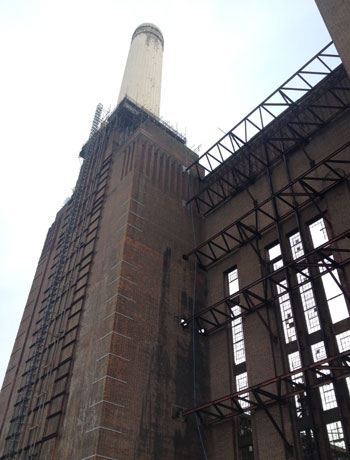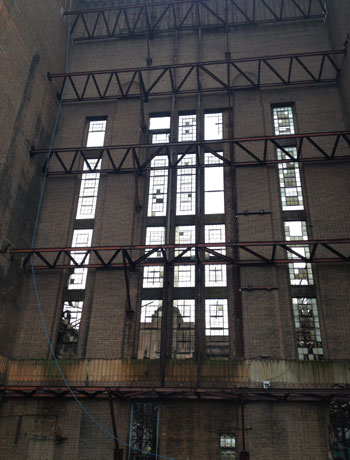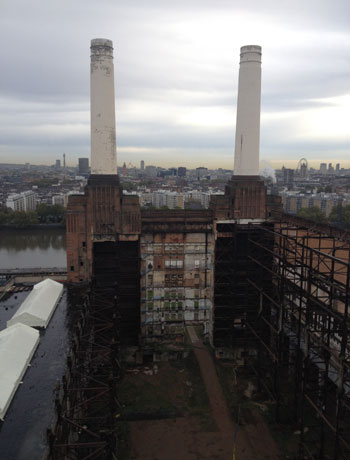 Want to see inside…? This is the best bit. The mix of elegant Deco architectural details, and banks and banks of controls. Like 2001's space station reimagined in wood and brass. Our Roving Reporter tells us that there were still hand-written log sheets lying around, dated July 1977. Look at that ceiling!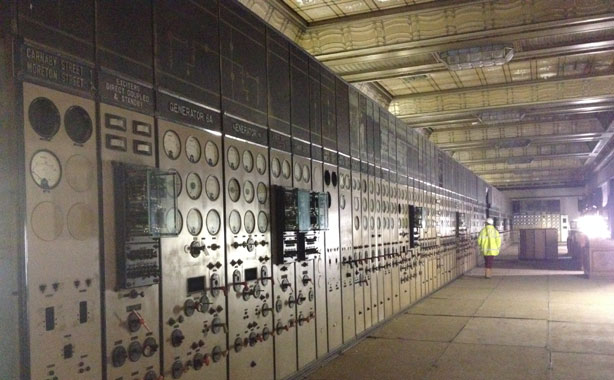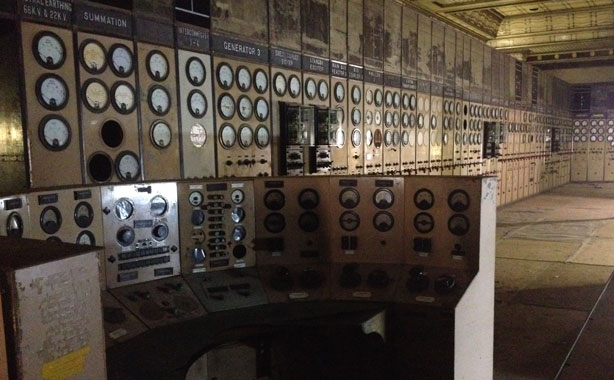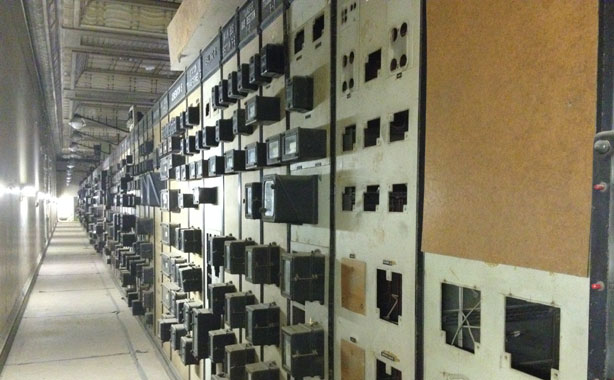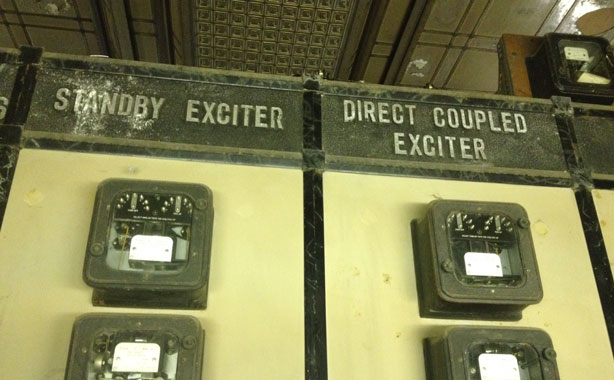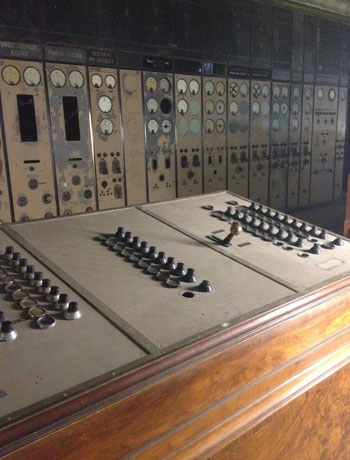 Unsurprisingly the details are very handsome – they remind me of the Express Building in Fleet Street and The Empire State – I'm not kidding. Power Stations were built as towering achievements and the areas used by white-collar workers decorated accordingly. Look at these doors.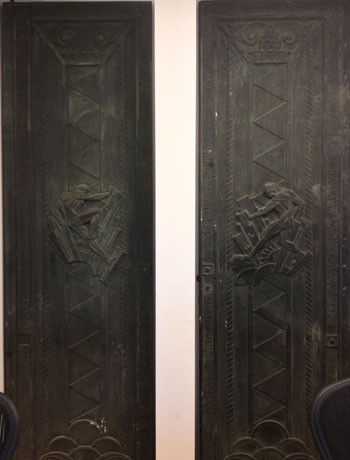 I'd like to thank our friend from the funny and fabulous Spotted Walthamstow facebook page for providing us with the tour. She went up 337ft in a rickety cage so you didn't have to. Lots more of her Battersea Power Station pictures on our Pinterest board.