When you're particular about things, shopping can be hard, no? Rarely these days, but occasionally I get a notion for something very specific that I want to buy, and I can never ever quite find it. That winter 20 years ago I got it into my head that I really needed some suede boots like the ones Anita wears on the cover of Abba's Greatest Hits being a prime example. Everywhere now, but then… lots of face pulling on Oxford Street from me. I'm having the same sort of trouble with tiles – the ones I want are suddenly out of production. I'm having a hearth fitted, and instead of smart black slate like I had last time, I want to have a little bit of pattern. My no-wallpaper rule in the new house has worked well I think, but my crazed lust for pattern still exists, and I'm focusing it all on a small area of floor about a metre square. Having done a relentless Google session I fell in love with these Neisha Crosland tiles. Curse you Google. I was better off in my ignorance.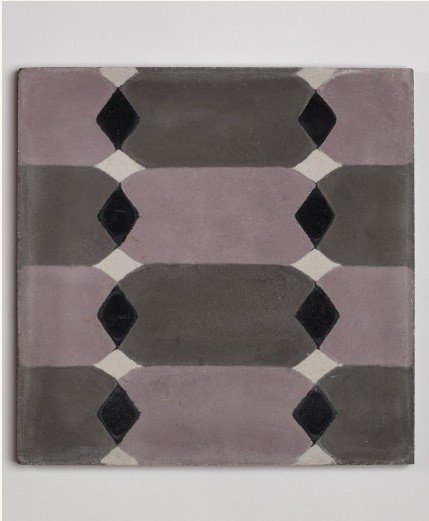 Aren't they lovely though? They fulfil a number of the long list of tile criteria I've invented for the hearth – geometric, but not harsh or exact. Slightly rustic without being twee. And the colours are perfect for the pinks, greys and faded reds of the living room. There are plenty of pictures of them on 'tinternet, even on some retailer's websites, but they don't appear to exist as an actual thing you can buy. So it is with my shopping list – always chasing chimeras, certain what I want will materialise if I just grumpily phone a few more people and sigh.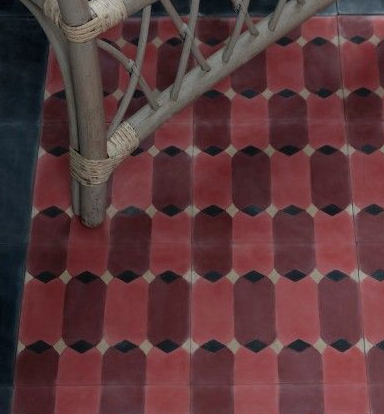 Not gonna happen though, as I have booked a man to come and lay them on 12 September. I did this without realising that almost any tile I wanted would come from Italy, have an 8 week lead time, and that any and all tile companies would be having a month off at lake Como during August, as is the Italian style. Balls. I went through Bert & May's gorgeous selection but the lead times there are too long too.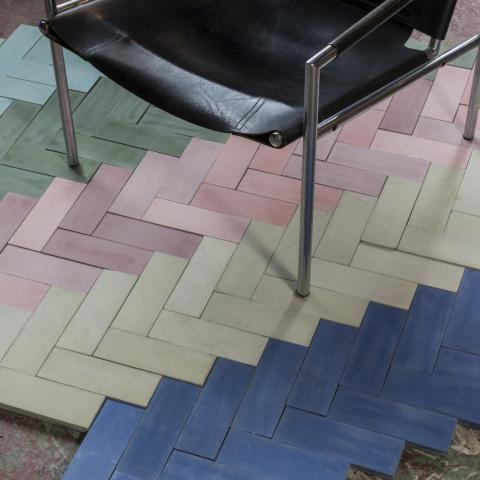 I looked for alternatives everywhere – I wanted something that would fit with the period of the house but not necessarily look 'authentic'. It's a hearth so I don't want anything too fiddly or with a pretty scolloped edge. The best option is to buy a set of reclaimed tiles that are already in stock – my friend just did this for her bathroom and the tiles are lovely. But that means – to my uptight decorating mind – going to see them in person before purchasing. This Thursday I have a first date with these babies… not what I was originally looking for at all, and bringing lots of problems to the party (not a very flexible design when I don't yet know quite how big the hearth needs to be for one thing). But my heart skipped when I first saw their picture… which after all the tile-based heartbreak seems as good as basis for an ongoing relationship as any. I'll let you know if my heart still flutters when I see them in the… cement.*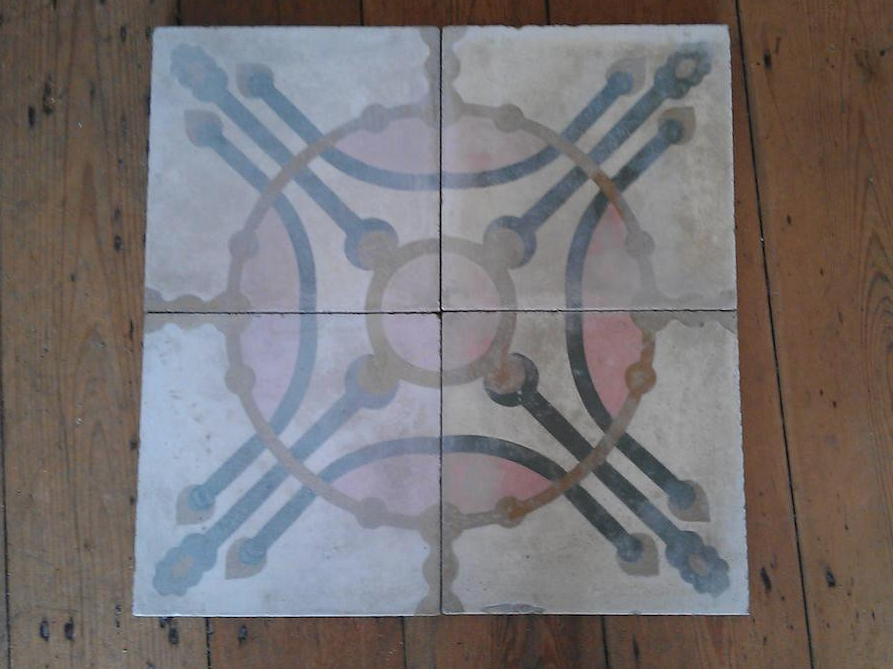 I have also made a Pinterest board of pictures of nice tiled hearths (rare) and some other tiles I've been considering. Don't set your heart on any of them, that's my only warning.
*And na, I'm not telling you where they are from until I've bought some. That's how paranoid I feel – total tile turmoil will do that to you