All Hail Alhambra – or tiles Part 2
So yesterday, on route to Glasgow, I stopped into the tile shop I refused to name in my last post in case you went and bought my dream reclaimed tiles before me. Needless to say, the tiles had been bought. The lady pointed to two boxes which contained them, ready to go to their new owners. And who should be named in black marker on the box… but old friend's of MHF and super-designers du jour, The 2 Lovely Gays.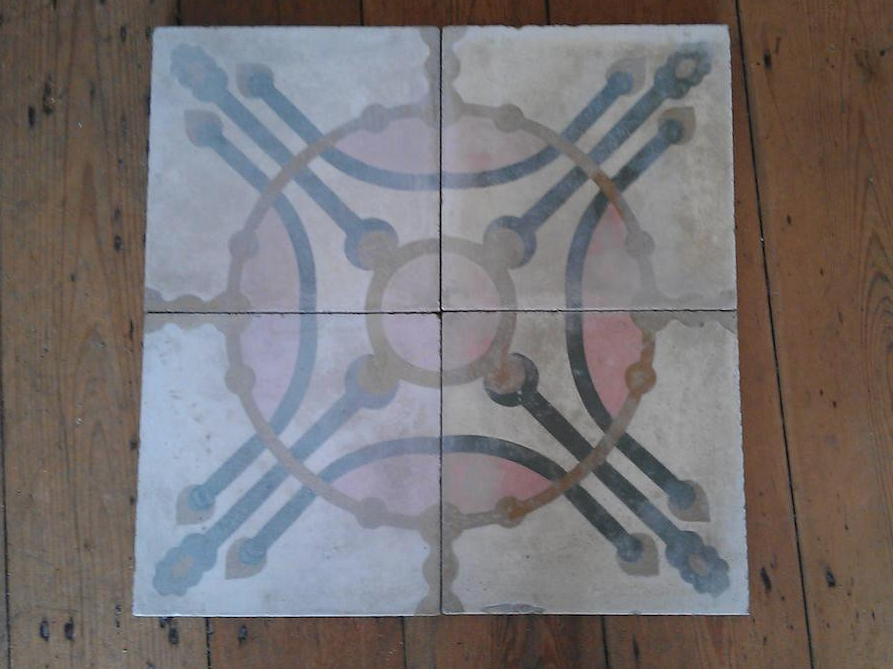 Gents, my jealous anger knows no bounds. I took a deep breath however and thought, well, at least they'll be going to a good home. In a way it was for the best, as it took one option away from me and left me to deal with the here and now, the what-is rather than the what-could-have-been. Due to installation deadlines I had simply to choose some tiles that were actually in stock. While the fella revved the engine outside, impatient to get on the M6. As we all know time pressure is the enemy of good decorating decisions….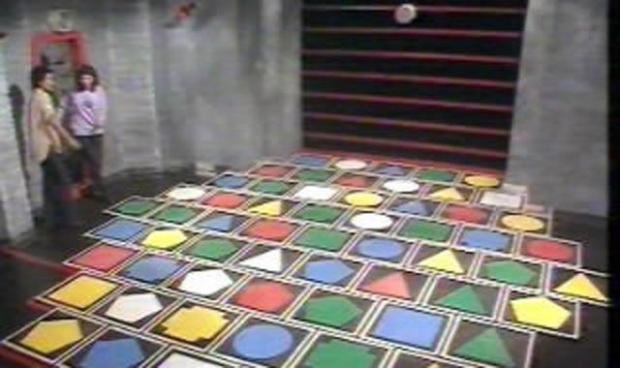 The stock tiles in the shop were lovely, and I spent ages spreading them all out on the floor, trying to pick a mosaic that suited. I have had a notion to create a hearth out of wonky, simple shapes – circles and triangles, a bit like a more muted palette version of the Vortex on 80s kids TV show The Adventure Game ('Gronda Gronda' to all you 80s kids out there). The circles etc in the shop were just perfect, but sadly there weren't enough of any one thing to make it work.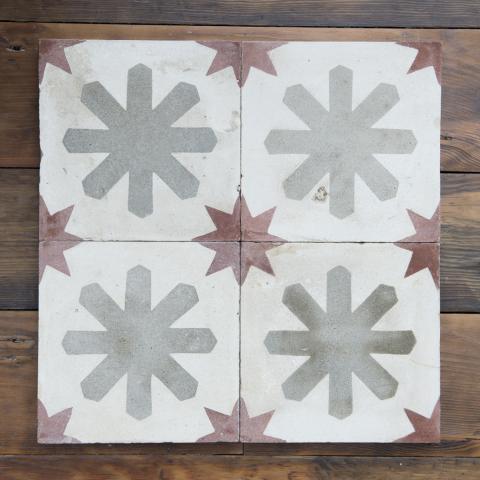 The vibe I wanted was kind of primitive and off-beat, sort of like a witch's hex drawn in soot (Burt & May example above). Anyway, in the end I went for the practical, feasible and tasteful option of some Esher-style black grey and white tiles: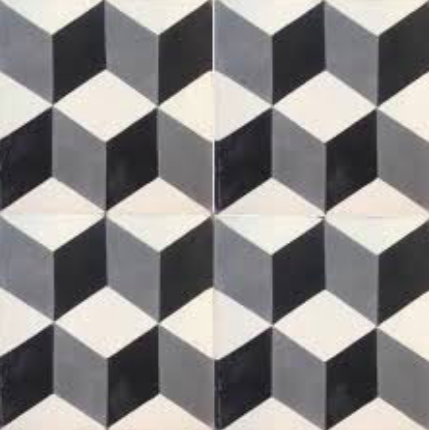 Loaded them into the boot and drove off. I then had an 8 hour car journey to mull over my choice. Hmmm….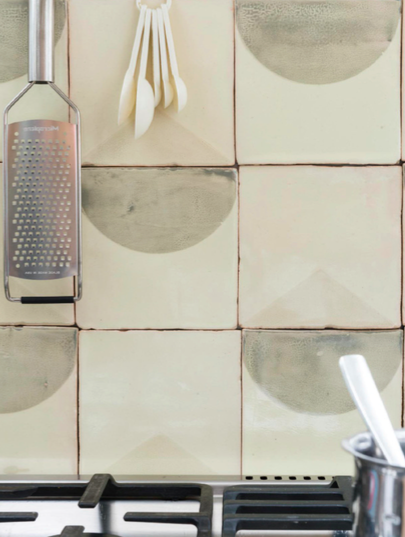 Back at the blog loyal reader Fi had commented, suggesting I should look up Smink Things, an artisan tile company in east London. I had never heard of them… but now I'm insane for them. The gorgeous tiles are exactly what I was after, even though I didn't know it. Wonky, wayward and wonderful, they look like a screen-print experiment by the Kibo Kift. I want all of the tiles so bad – and I think you will too. Pics above and below are from the look book.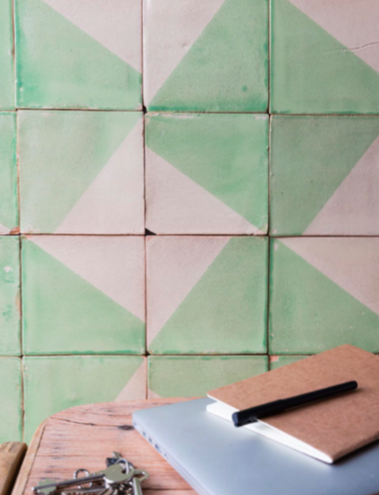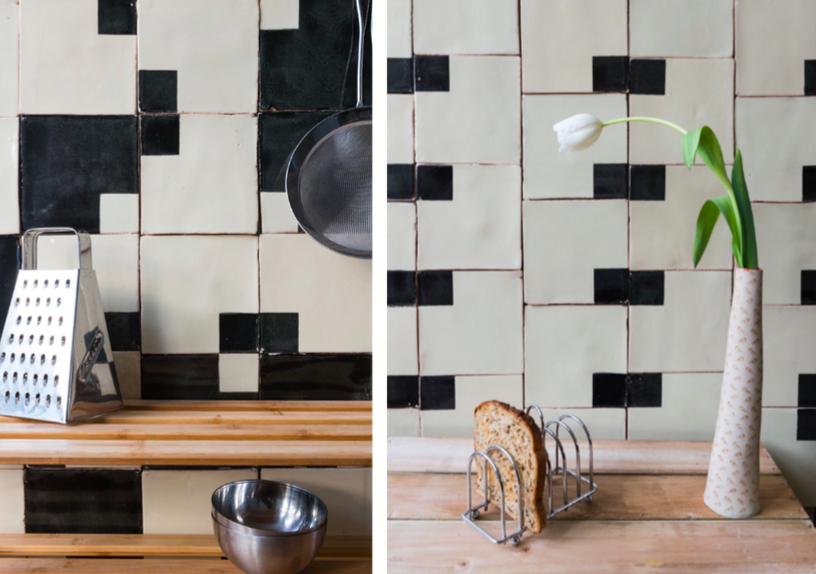 So what to do? Take a deep breath, get a bit Zen and accept the (lovely) tiles I've already bought? Or put the whole project back a month in order to have some of these beauties for a hearth to end all hearths? I simply can't decide. Penny for your thoughts…?
*The shop is the delightful Alhambra in Sydenham. The lady there was great and so helpful – she also looked at my proposed pattern mix and sagely said 'It's fascinating looking at what people pick. You are your tiles.' What wisdom…