I am a disorganised person, in general, and lazy. Regards keeping house I find myself easily overwhelmed, sent into a languorous melancholy at the sight of a pile of dishes, the hopelessness of ever keeping up with life's daily demands making me feel quite weak. I'm also capable to turning a blind eye to things with ease, happily passing that pile of stuff on the stairs for days on end before caving and moving them to gather on the bed in the spare room.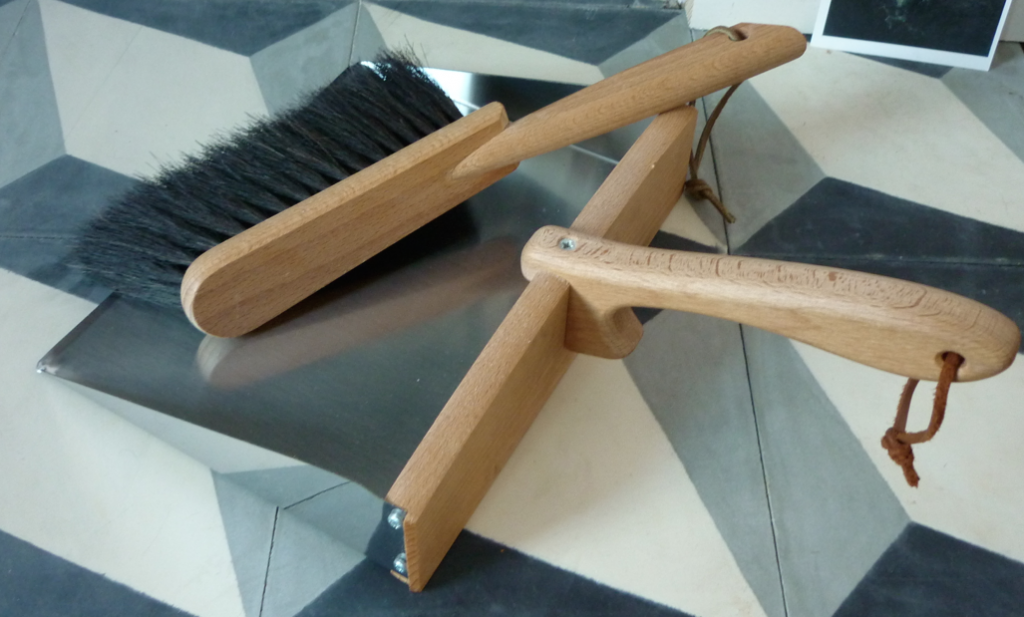 But now I have moved, and live back up three flights of stairs again, I find that some sort of systems are necessary to make life domestically manageable. Little things you take for granted when you live on the ground floor become a total pest. Getting rubbish down the stairs – yeah Nicky Haslam won't tell you this shit – is a horrible task, and as a result I've had to find a system to deal. Otherwise I really would be climbing over 15 full bin bags by the front door every day, on the way to an overflowing kitchen. My system – spending on a fancy bin. I won't trouble you with a photo.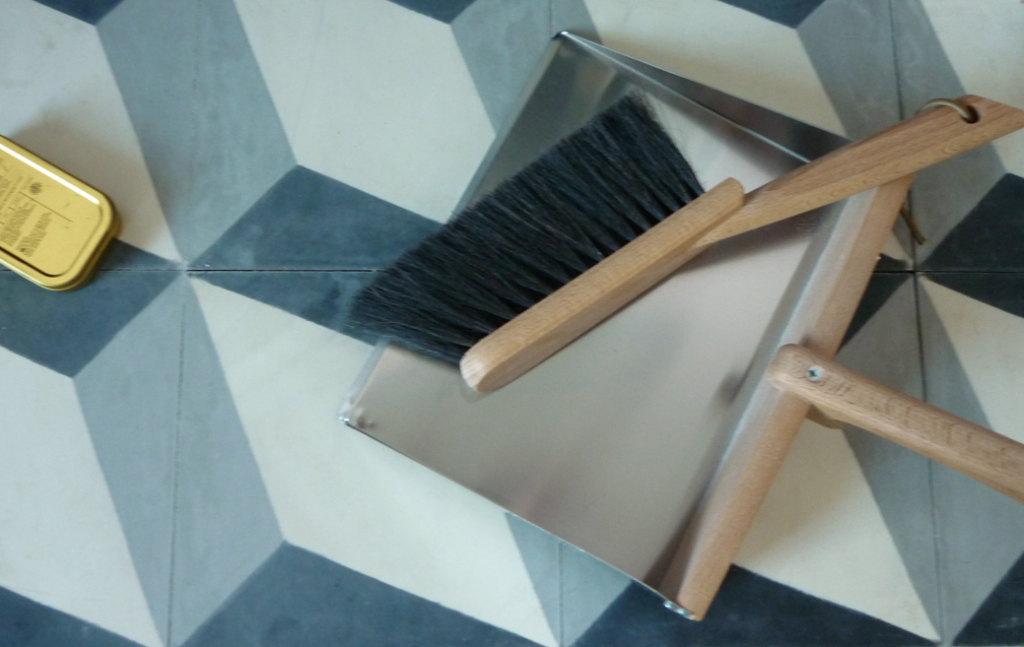 However here is a photo of another purchase. Let me introduce my fancy dustpan and brush. The secret of keeping a tidy hearth I have discovered. I would never have consider spend £xxxx* on a dustpan and brush before for goodness sake, but the cost was worth it. Sweeping the hearth like The Little Match Girl is a pleasure now, and having something pretty enough that it doesn't have to live in a cupboard is the perfect way to get me to DO SOME HOUSEWORK ALREADY.
*I'm not revealing how much this horsehair (naturally static) brush cost me… it was cheaper than a Dyson anyway. And it came from here.