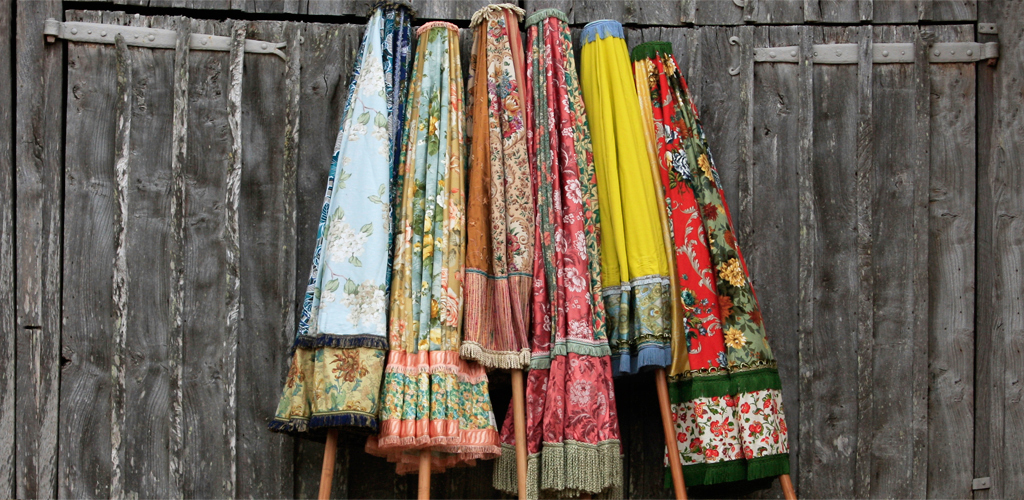 The first sight of sun and I'm declaring it spring (I see by instagram I am not alone). In the time it took to type that sentence the sun just went in, but whatever, to gardens…
I just discovered this super snazzy parasol company called Sunbeam Jackie, which is based in Penzance the birthplace of our Ros. First up, that's a good business name – my Mum used to drive a yellow Sunbeam car when I was little so it evokes happy memories of lying down for a sleep or fidgeting around in the back seat without a seatbelt on. Retro! Secondly, the actual parasols are hand made from very fine vintage, antique or designer fabrics and some include pom poms. Fancy!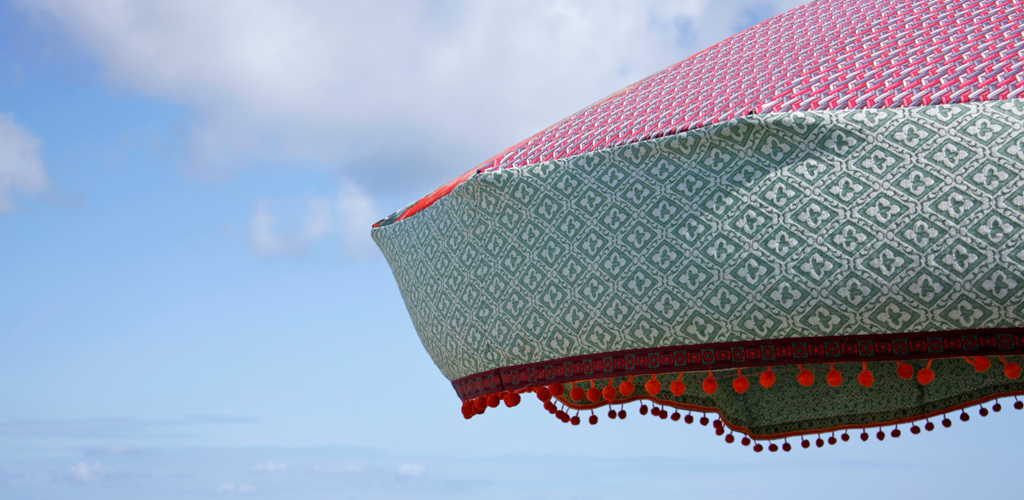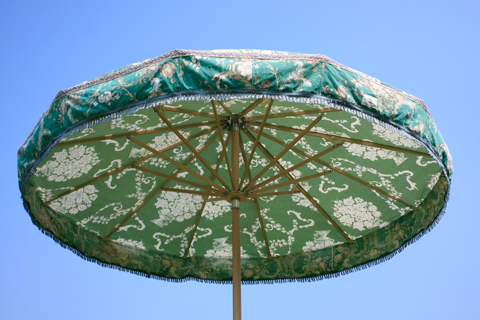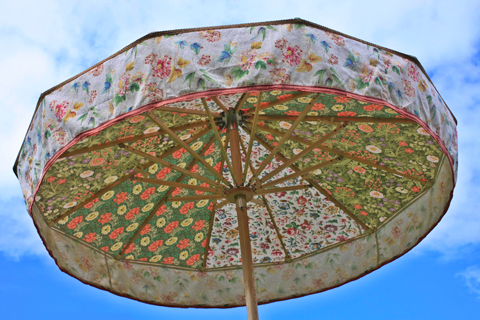 Sunbeam Jackie is actually couple (artists) Charlie and Katy Napier, who on their website describe themselves as 'the most exclusive luxury parasol and canopy makers around.' Sounds about right to me. I did a bit of parasol surfing last year and the results were slim pickings – though if you want to see that brilliant Martin Parr beach photo again then hark back to my burblings here.