Patti Smith and the Chelsea
I'm finishing Patti Smith's Just Kids just now. It's brilliant. Her writing style and anecdotes of Manhattan's art and music scene in the late 60′s and 70′s make it very whip-throughable. She begins with a brief insight into her childhood in South Jersey (pretty poor, pretty literary), before moving onto her meeting Robert Mapplethorpe in Brooklyn, then following their journey together as they move from being penniless artists there – they furnish more than one home with mattresses found on the streets – to penniless artists in the city, including a brief stay at the bleak Allerton hotel where a 'morphine angel' tells them "this place is not for you" and sends them off to find salvation at the Chelsea Hotel. That's when their world starts to be filled with the likes of Janis Joplin, Jimi Hendrix and people from Andy Warhol's Factory. God bless that morphine angel.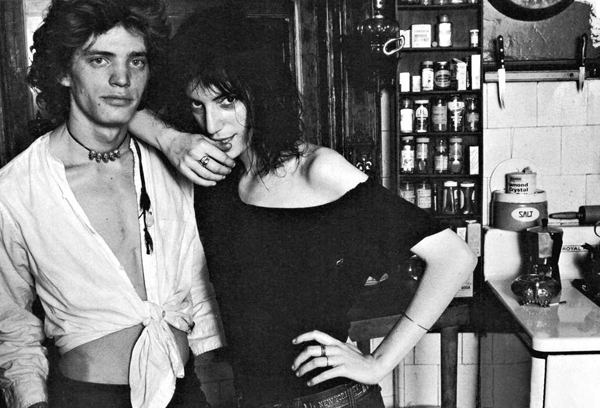 Patti is good at painting details of their aesthetic lives – of the clothes she wears, how she draws, writes, eats and fills each home however small with things that she and Robert find. Always cheaply.
The book is making me want to read more about the Chelsea. It stopped being a hotel in 2011 and is currently being restored by new owners, but to what end it's unclear – I have read somewhere that it's all shut down, but elsewhere that some of the permanent residents are still there.
It opened in 1884 and was designed by architect Philip Hubert  who wanted to build co-op housing in NYC. He included apartments in the hotel for the construction workers who built it, along with artists studios for writers, musicians and actors. His idea went bankrupt in 1905 and then the Chelsea was converted into a luxury hotel. This then fell into decline causing room prices to plummet and attracting the likes of Jackson Pollock and Dylan Thomas to stay there – coming full circle sort of. Thomas also famously died there.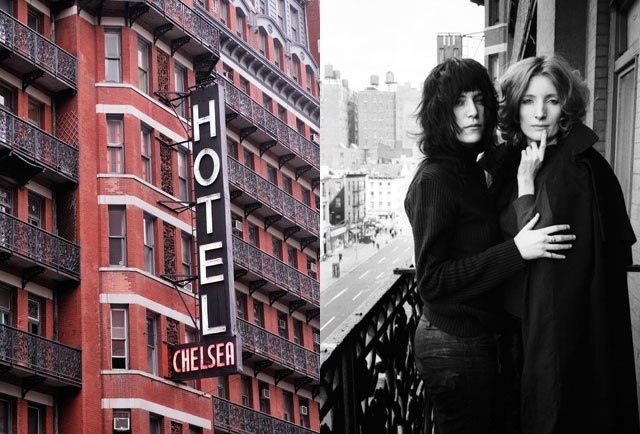 There are thousands of stories about the place, from Jack Kerouac having a one night stand with Gore Vidal to Bob Dylan writing Blonde on Blonde and Arthur Miller moving in after divorcing Marilyn Monroe. Nancy Spungen may or may not have been stabbed to death by Sid Vicious in room 100. All of which is detailed in this book I just found out about – Inside the Dream Palace: The Life and Times of New York's Legendary Chelsea Hotel by Sherill Tippins.
In the meantime, I recommend Just Kids, especially if you're needing something to draw you back into the healthy habit of reading books again. It's worked for me.