Joni Mitchell's Greek cave house
"The wind is in from Africa,
But last night I couldn't sleep…"
The lovely opening bars of Joni Mitchell's Carey were in my head while I was in Corfu. They've been in my head every time I've been to Corfu, or any other island – including the one in Scotland. Carey is a beautiful song, a joyful dance-about from the largely mournful album Blue. The song is set on what I had actually assumed to be a Balearic island, and it's full of little vignettes that spring into my mind from time to time. It paints a perfect picture of the boho lady traveller. She's thinking of leaving because she misses her 'clean white linen and fancy French cologne.' She daydreams of going next to Rome, saying "I'll rent me a grand piano and put some flowers round my room." And although even a Bontempi wouldn't get up the stairs here, that line echoed in my head when we first moved and I wanted the place to feel nice. Put some flowers round the room. Get out some clean white linen….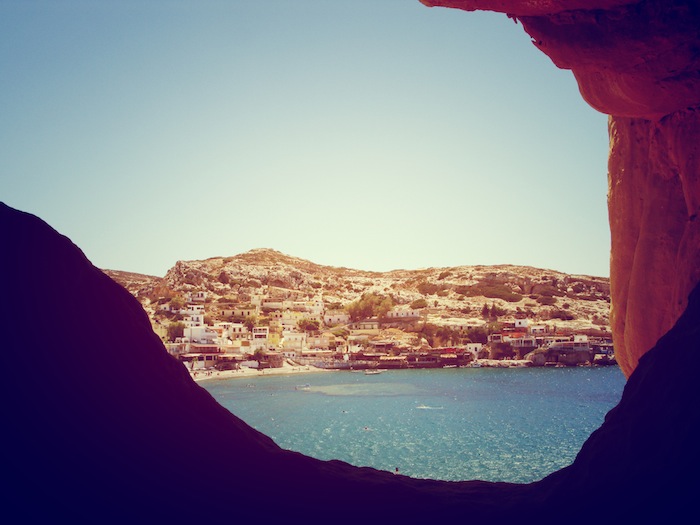 Anyway, I have just found a brilliant article that tells the real story behind the song. The setting is actually Matala, on the Greek island of Crete. At the time the place was a hippie enclave, with people sleeping in Neolithic caves cut into the cliff. The picture of the beds below – according to Joni troughs cut into the rock, filled with pebbles and sea grass – makes you understand her hankering for bed linen all the more acutely.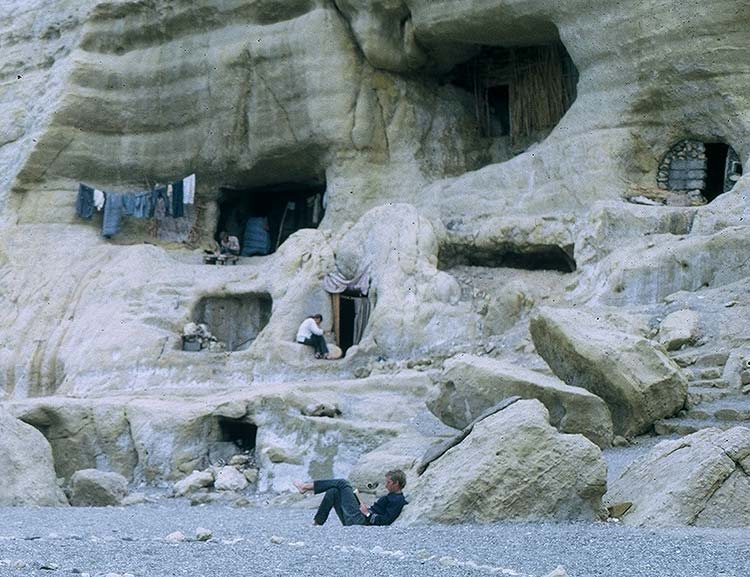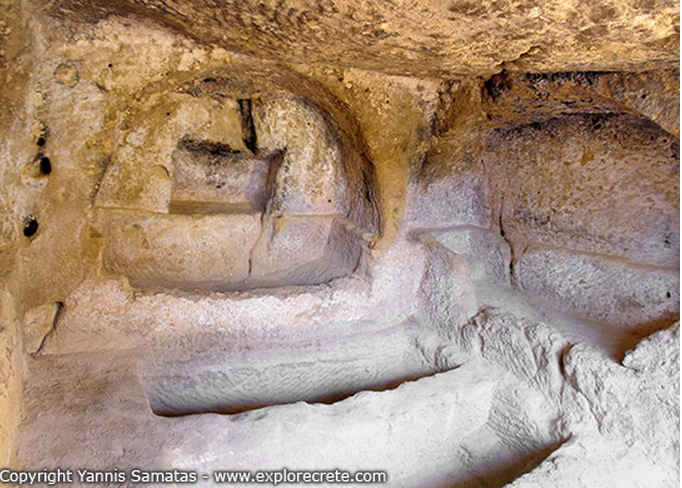 The feature, based on a recent interview, illuminates that the song is much more literal than I had expected. The Mermaid Cafe really existed, full indeed of freaks and soldiers. And Carey himself really did carry around a cane. There's even a picture of him with Joni, resplendent in his Mean Old Daddy-ness.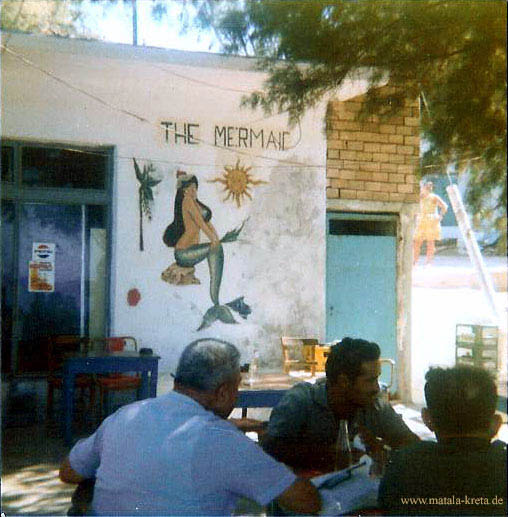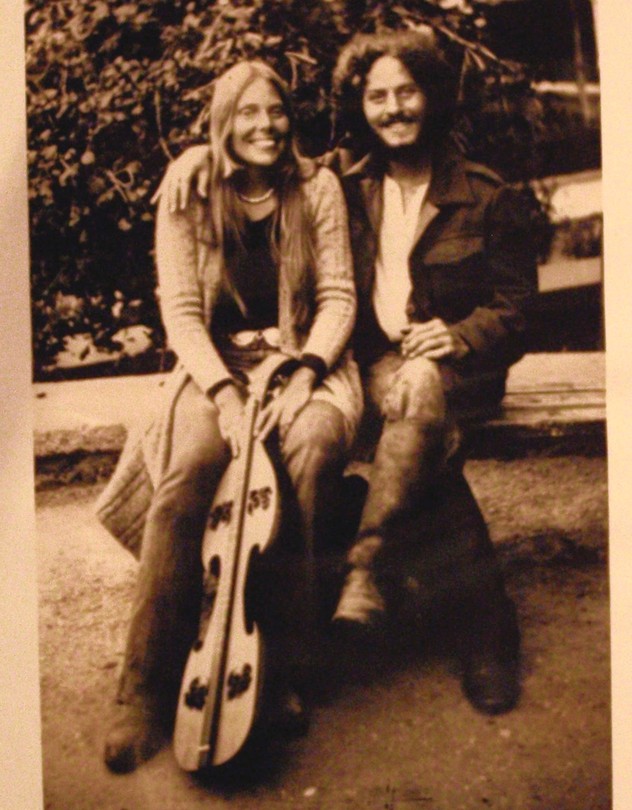 Finding out more about the reality behind the song has made me love it even more. It stands with my other favourite hymn to American hippies in Greece, Leonard Cohen's Songs From A Room, explored previously on the blog here. Leonard, of course, despite his monastic leanings, bought himself a nice house on Hydra, and although the furnishings were simple, the bed certainly doesn't look like it was literally made of rocks.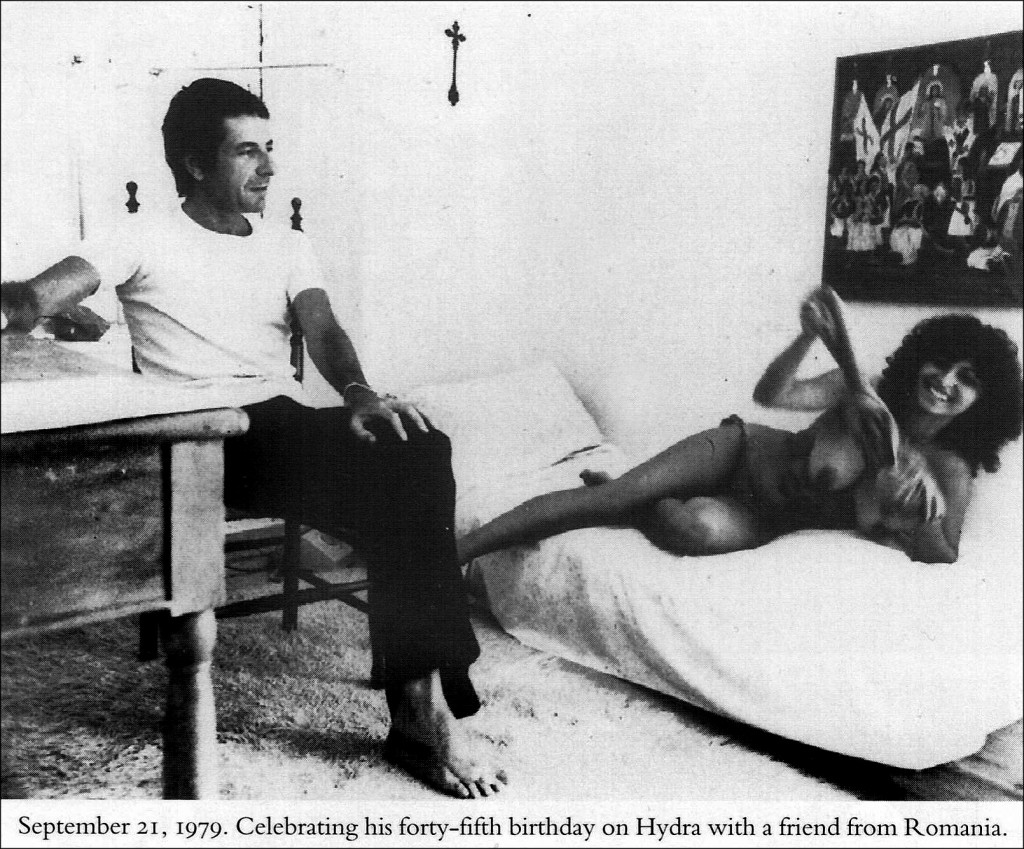 Read the full story here…. or just enjoy this video of the song filmed in Matala today, and feel that African breeze blowing towards you.