I finally got around to putting up a little collection of pictures I've been saving. And when I say 'saving' I of course mean 'leaning against the skirting board gathering dust'. You may have seen them before – a print from the junk shop, a little painting, artist unknown, from a Margate house clearance place, and a beautiful portrait that photographer Meg took on the first day we ever worked together. Between them they have lots of faded pink and green tones, and so have gone up together. On the right you can also sort-a see my refurbed window. It didn't used to open, so that's all good.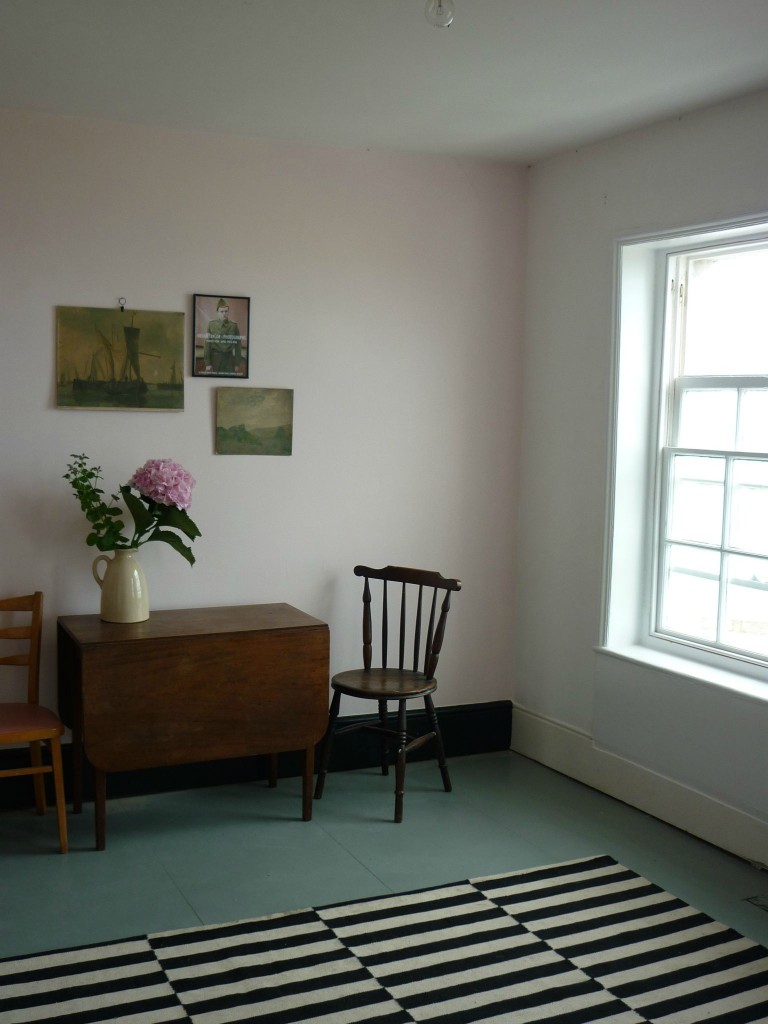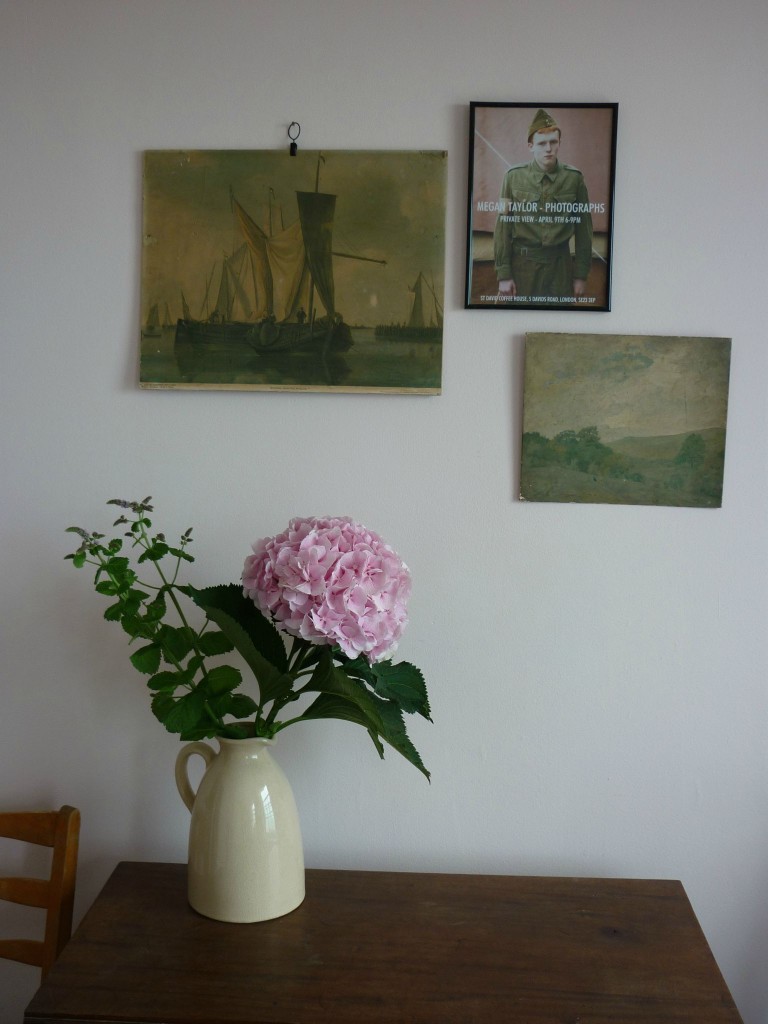 Gazing at this little scene gave me great happiness all weekend. Although I certainly got a sarcastic response from the fella when I asked if he thought it was too girlie. In my opinion he has to shoulder some of the blame, as in a Bank Holiday burst of bonhomie he offered to take me to Margate's new flower shop and treat me. He should have known that my first choice would be a pink hydrangea as big as my head. Also in there is some gorgeous mint. The cat had her face in there right away. She appreciates the arts of the florist.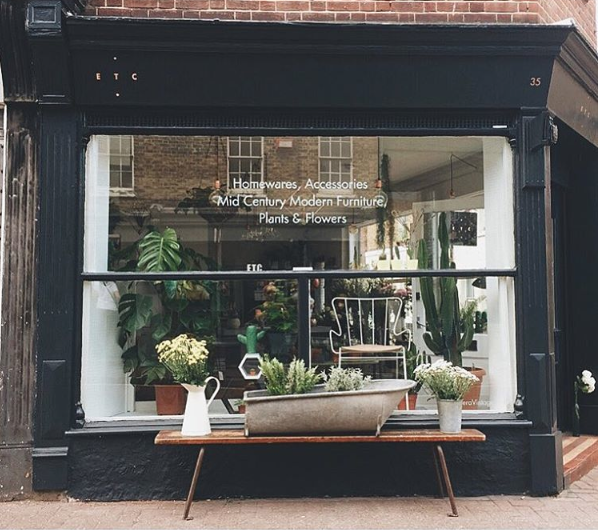 The shop where it came from has just opened, down the quaint and quiet Love Lane in Margate's Old Town. Primarily a florists, Etcetera also stocks choice bits of Mid Century Modern furniture, some lovely palm print cushions and pleasing candles. It smelled great in there, and owner Shelly was really friendly. She made the smart move of complimenting me on my choice of blooms. I'll be back.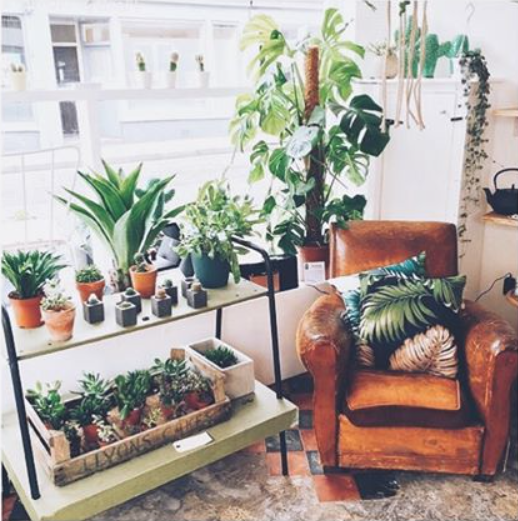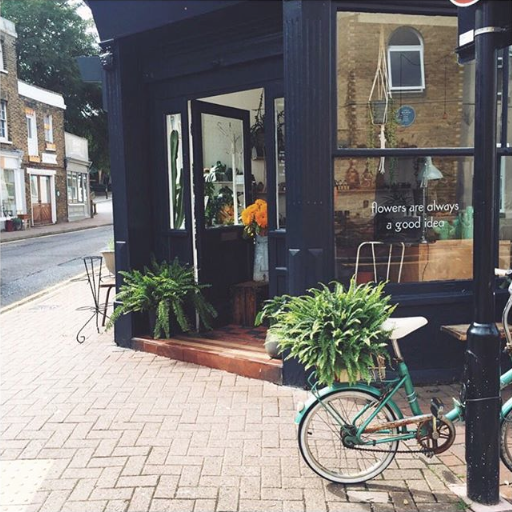 Looks good hey? The pics above are from their Instagram, but they also have an online shop with lots more vintage furniture, here.