On stumbling across a house I liked I've discovered Italian architect and interior/furniture/set designer Gae Aulenti. She designed the Musée d'Orsay as well as super cool showrooms for Fiat and Olivetti plus a bunch of private homes – I slept through all of that apparently. She died aged 84 at the end of 2012 and as the Guardian pointed out in her obit, she was one of the few women working in design in postwar Italy. In the 60s and 70s, she also created furniture for Knoll, Zanotta and Kartell, as well as lighting for Artemide among other brands.
This is her own home where my rabbit hole began…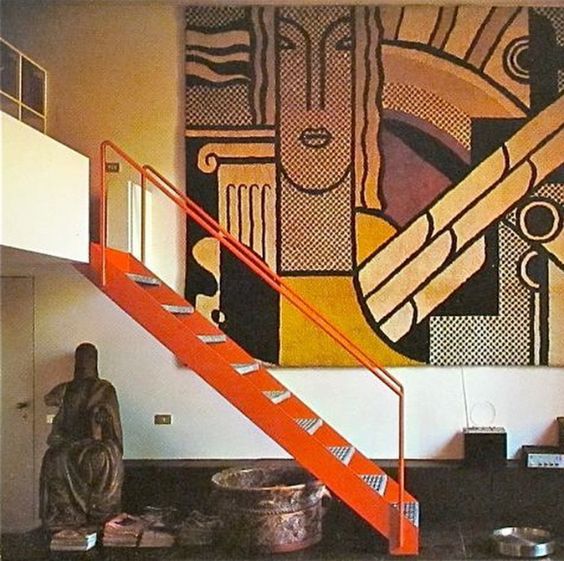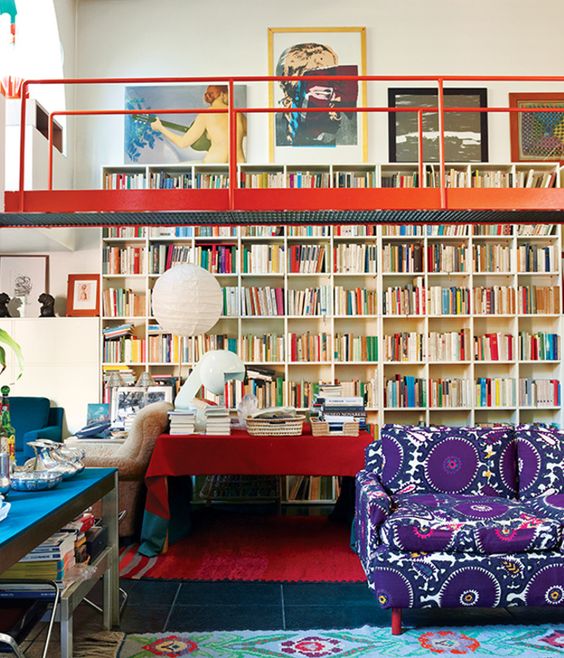 The second image takes me back to when I was an interior architecture student when, for one of our projects, we had to design a home-gallery space – mine had a cool bridge across a double height space between two mezzanine areas a bit like that room above. It was hailed the best layout by our tutors but because I wasn't always the grade A student this sent a wave of rage across the nerdy top set in our year who got together and complained about it. Unbelievable. I sure showed them when I went off and became…er, a writer.
Anyway, I won't bother sharing the Musée d'Orsay because you probably know what that looks like but back to interiors by Gae, starting with the Atlanta Palazzo Pucci in Florence – yes I think it was for that Pucci family.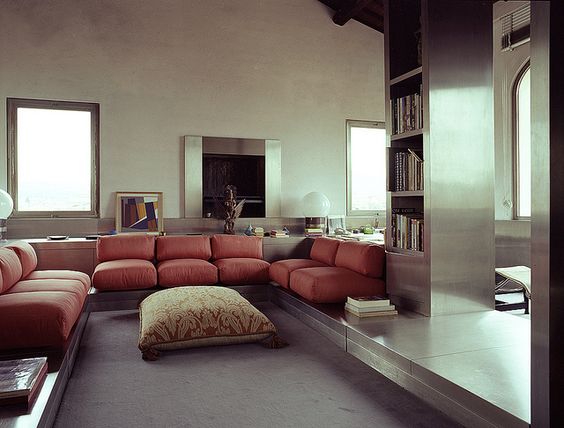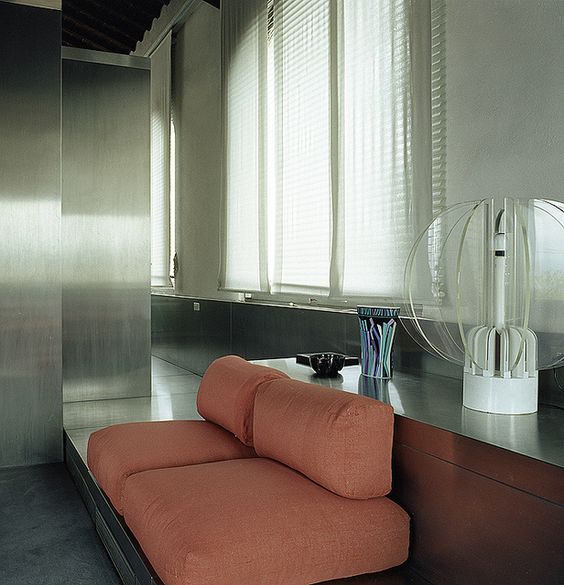 I absolutely love all the built-in stainless steel seating that at points becomes a ledge-cum-coffee-table and is then softened up by the coral upholstery.  I think the house was Gothic, so the interior is very modern by comparison.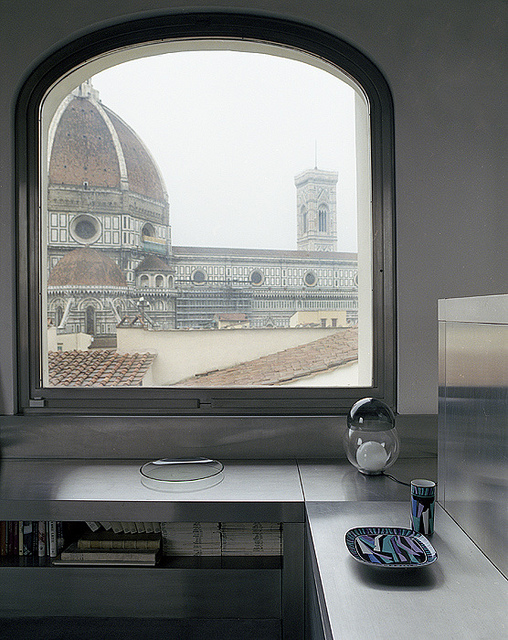 All of those images are from You Have Been Here Sometime. On Pinterest I also found some more interiors and discovered that she was a bit of a one for jazzy stairs.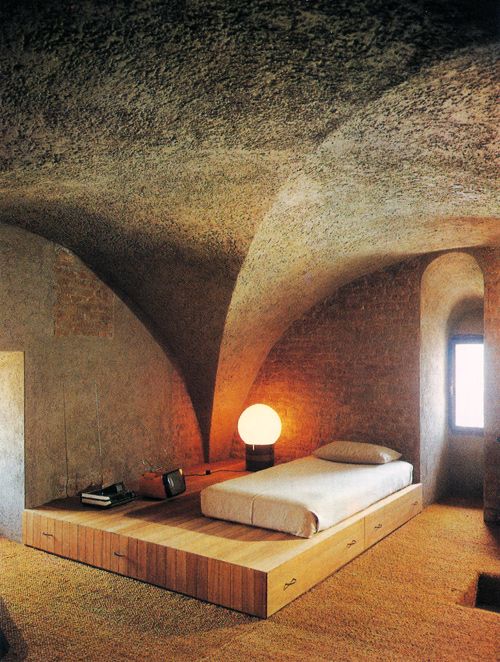 Now here's the Olivetti shop in Paris  as featured in Domus mag in 1967.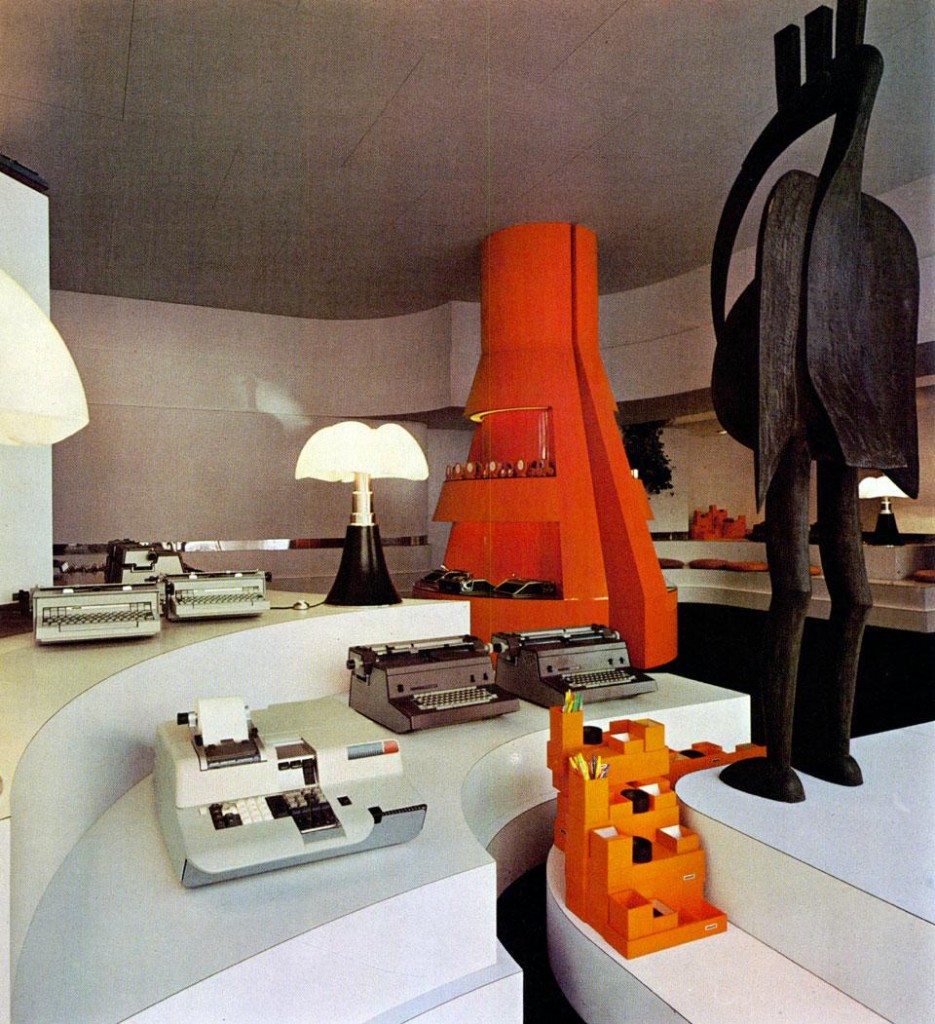 And a chair I do know, along with a lamp I do want.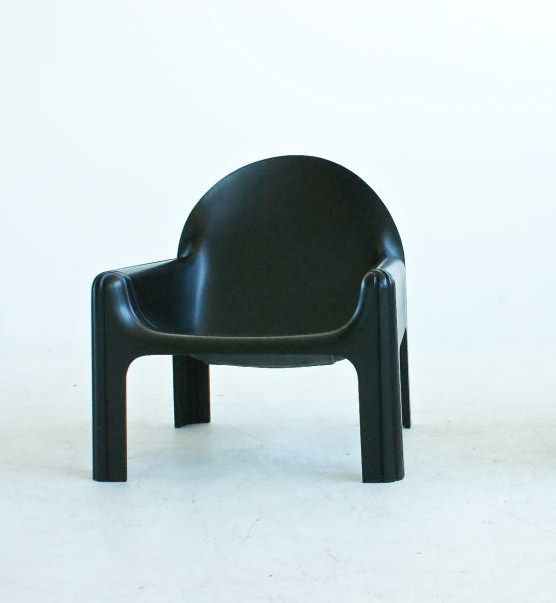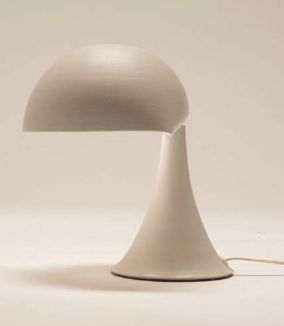 All of which is just a taster, but you can read more about Gae Aulenti here. One last thing.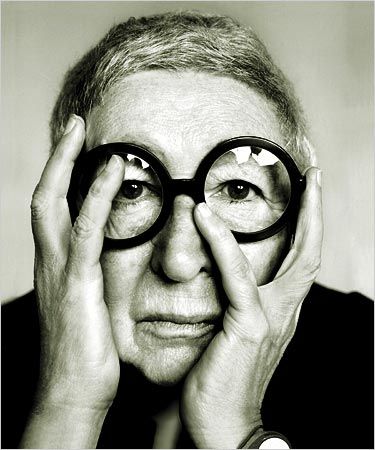 Do you think Rossana Orlandi's trademark oversize glasses are a nod to this late great Italian designer?