Cool face cushions from Luna & Curious
LDF is on just now and this year I'm only focussing on a few choice things. Like five. This is equal parts to do with my time management and my waning appetite for dragging myself and my handbag around the whole of London.
One of my five is a project I'd written about for The Chromologist – Calvert Avenue shop Luna & Curious' collaboration with social enterprise Fine Cell Work, which trains prisoners in needlepoint and also pays them for their work. The three ladies at L&C, Polly, Kaoru and Rheanna, provided a brief for the prisoners and gave them drawings of abstract facial parts inspired by Picasso, tribal masks and makeup art. They asked the stitchers to interpret finished designs as they saw fit then selected five favourites. These are now reinterpreted as cushions with gorgeous collages, finely stitched in slightly different colour combinations…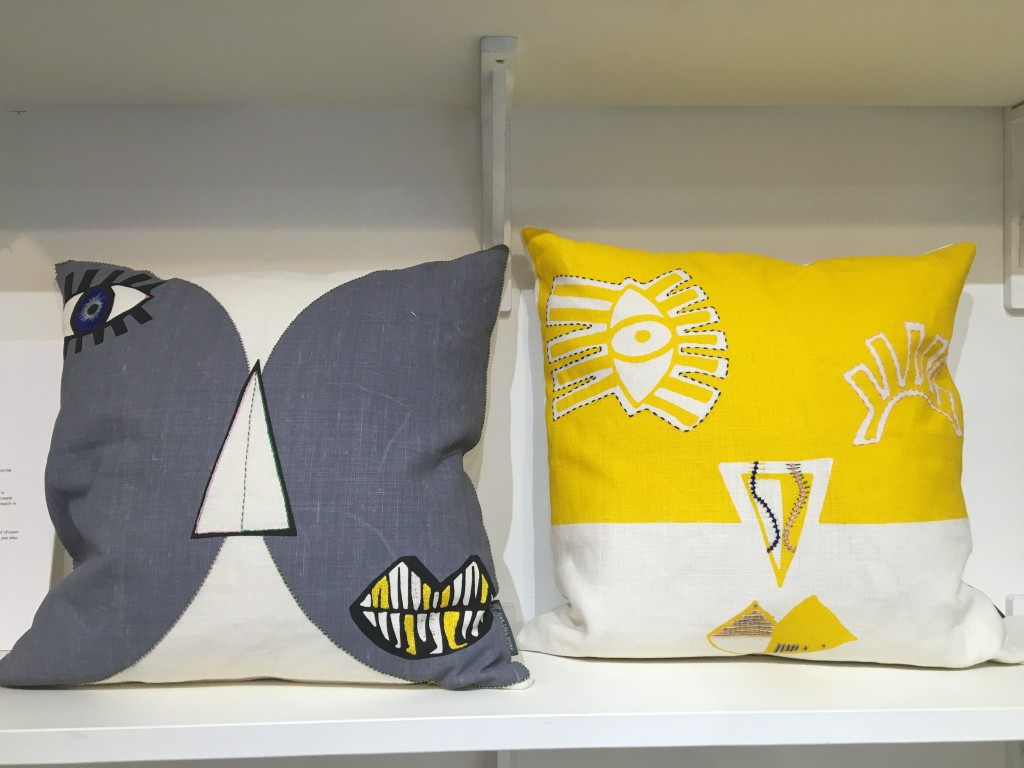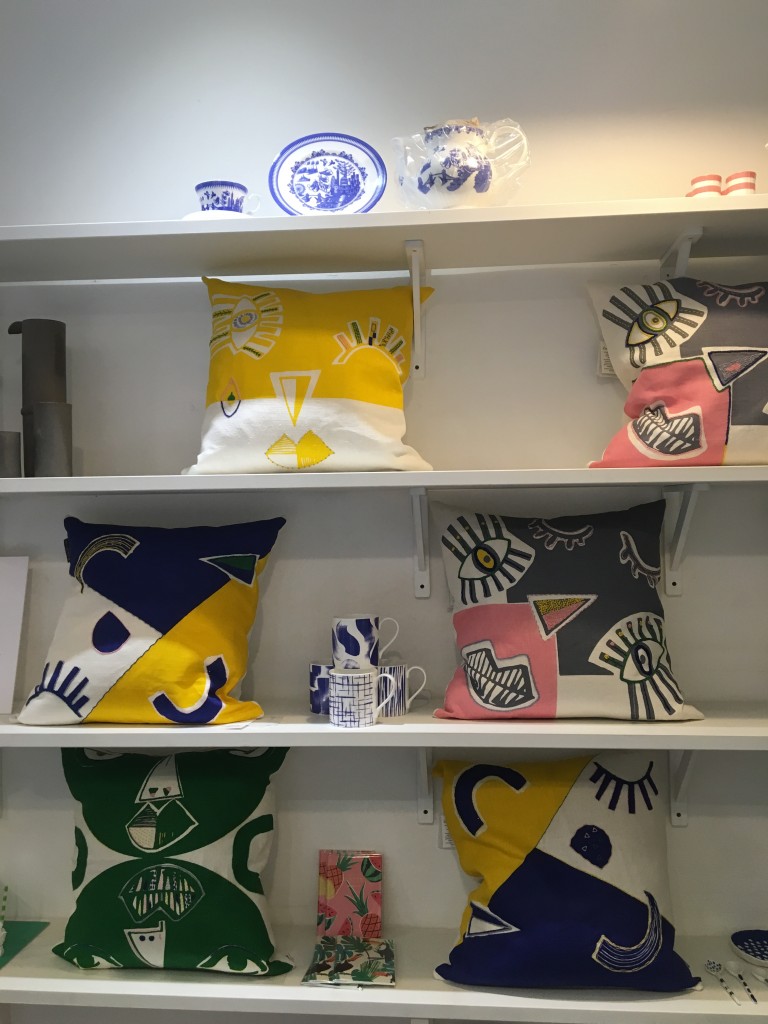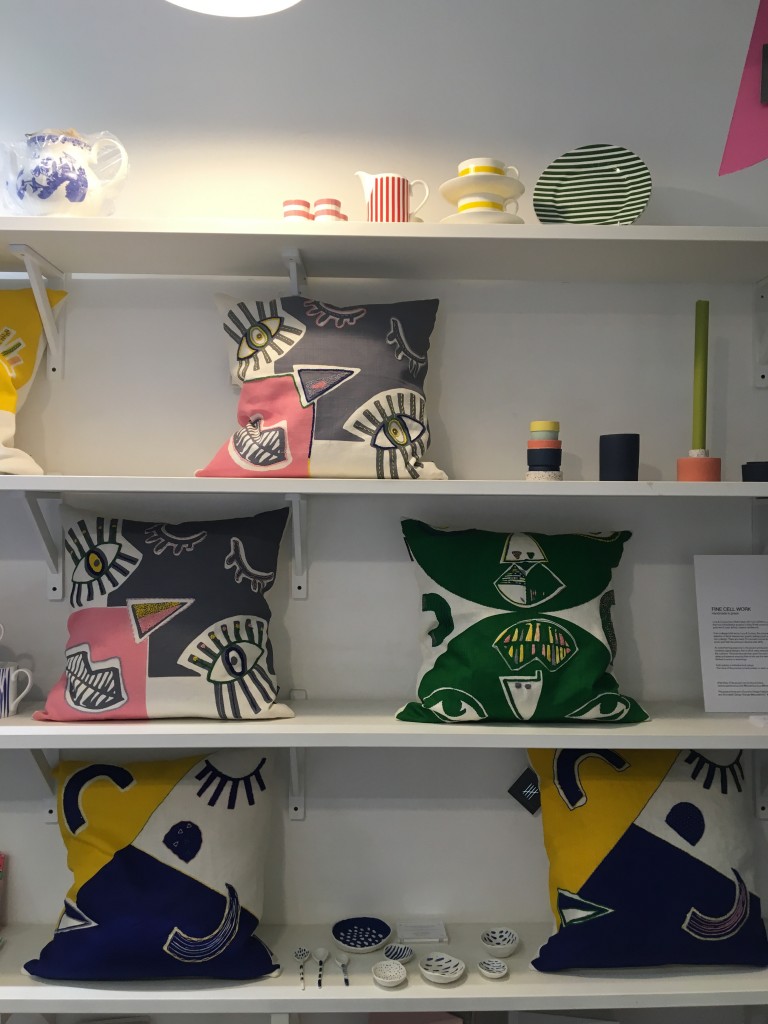 …and displayed in in the shop alongside some fab mobiles made by Polly.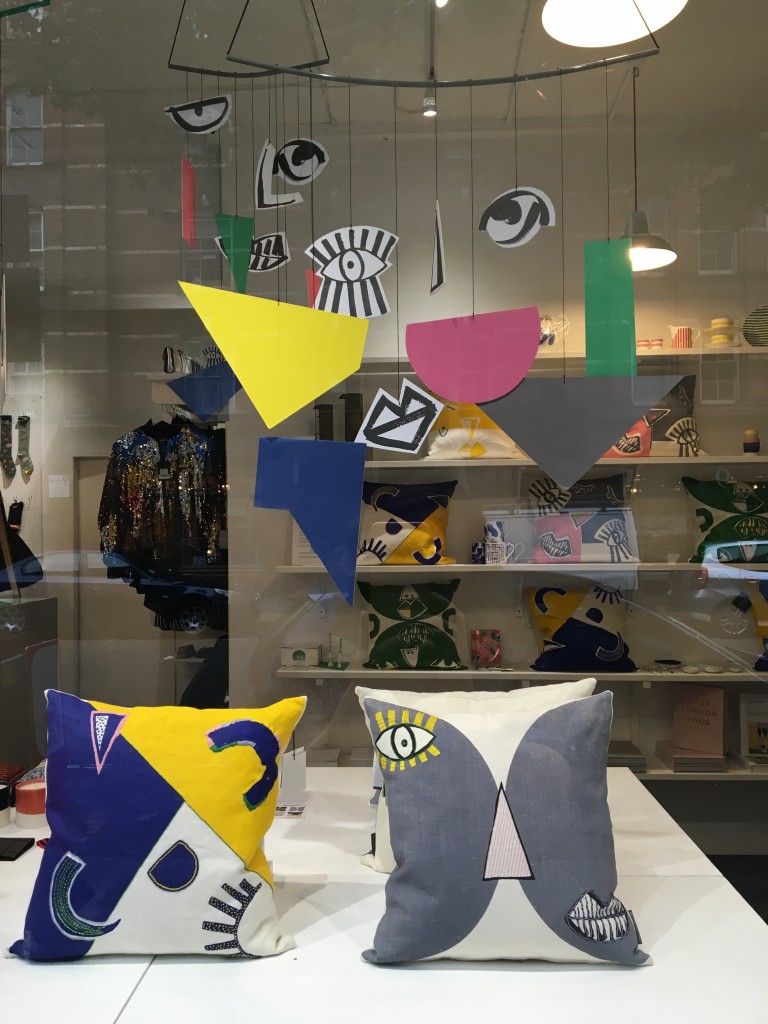 It's worth nipping over to The Chromologist to see the moodboards that inspired the design brief. And full disclosure, I bought that guy in the shop window, the one on the right. He's got a fantasic pink striped nose.